Remember how excited I was when my mom got me this
awesome food dehydrator
? Well that does not even come close to how excited I am to tell you about the delicious beef jerky that came out of it.
The
Nesco
dehydrator came with a mini recipe book. There are only about 20 recipes in there, so I'll need to purchase a more comprehensive book eventually, but we picked one to get started. The beef jerky recipe in the Nesco book actually calls for some
Nesco jerky seasoning
that I didn't feel like ordering, so the jerky that we made is close to
the original recipe
but not exact.
Ingredients
4 Tbsp soy sauce
4 Tbsp Worcestershire sauce
1 Tbsp tomato sauce
1 Tbsp ground ginger
1 tsp black pepper
1 Tbsp curry powder
2 Tbsp minced garlic
2 Tbsp kosher salt
1 tsp cayenne pepper
1 lb steak
Directions
Cut steak into strips. Strips should be 1/2 inch wide and 3-6 inches long.
Combine all remaining ingredients in a large bowl.
Add marinade mixture and steak strips to a gallon Ziploc bag. Steak should rest in marinade, in refrigerator, for 12-24 hours.
Dump entire contents of Ziploc bag into a colander over the sink. Do not rinse. Allow steak to drain for 5 minutes.
Lay steak strips on dehydrator trays. Strips should be close together, but not overlapping.
Set dehydrator to 160 degrees and dry for 4-8 hours. Rotate trays every 1-2 hours.
Once meat has dried completely, remove from dehydrator and lay on paper towels. Press to remove any remaining grease or fat.
Beef jerky will be good for 2-4 weeks at home. Store in an airtight container in a cool, dry place.
Notes
Beef jerky is so versatile. I have to keep an eye on the awesome boyfriend because he likes to experiment by dumping weird things into the marinade, especially spicy ones like Sriracha and chili powder. The end results have varied in levels of deliciousness, but all have been tasty.
My dehydrator will hold 2-3 pounds of steak strips, depending on how thin I cut them. I just double or triple the marinade recipe accordingly.
About 1 pound of steak strips is a good amount for a gallon Ziploc bag. If you have two pounds of meat, add half the marinade and half the steak to two separate bags. If you've got too much steak jammed into one bag, the strips will not coat evenly.
Any cut of steak will work, but cutting it thin enough to dry can be a hassle. I've had the best results with skirt steaks or flank steaks. I tried a top round one time and it was good, but it took forever to dry because the meat was too thick. You might be able to get your butcher to thin slice your steak for you, especially if you are at a more high end grocery store.
Drying the meat is something of an inexact science. The drying time will vary based on how thick and dense your slices are. Don't let them get too crispy in there, but wait until they feel completely dry to remove them.
Click here for some tips from the USDA on safely drying beef at home.
Start with steaks that are already thinly sliced. If your grocery store has
steaks labeled as 'fajita steak' or 'stir fry steak' that is perfect.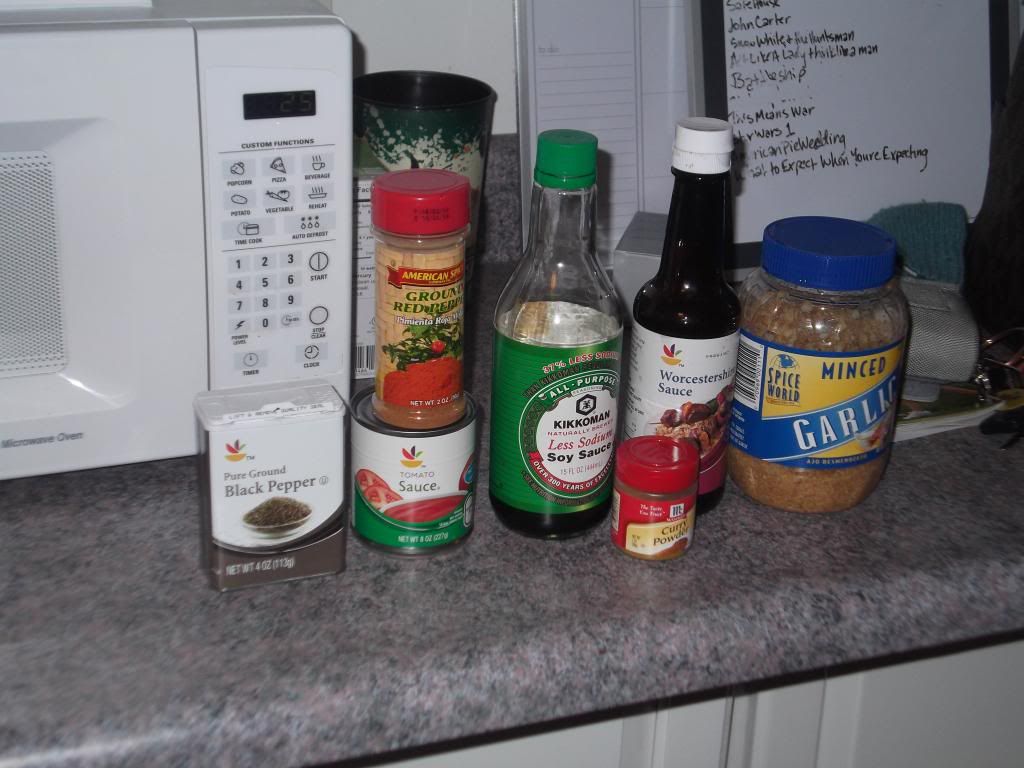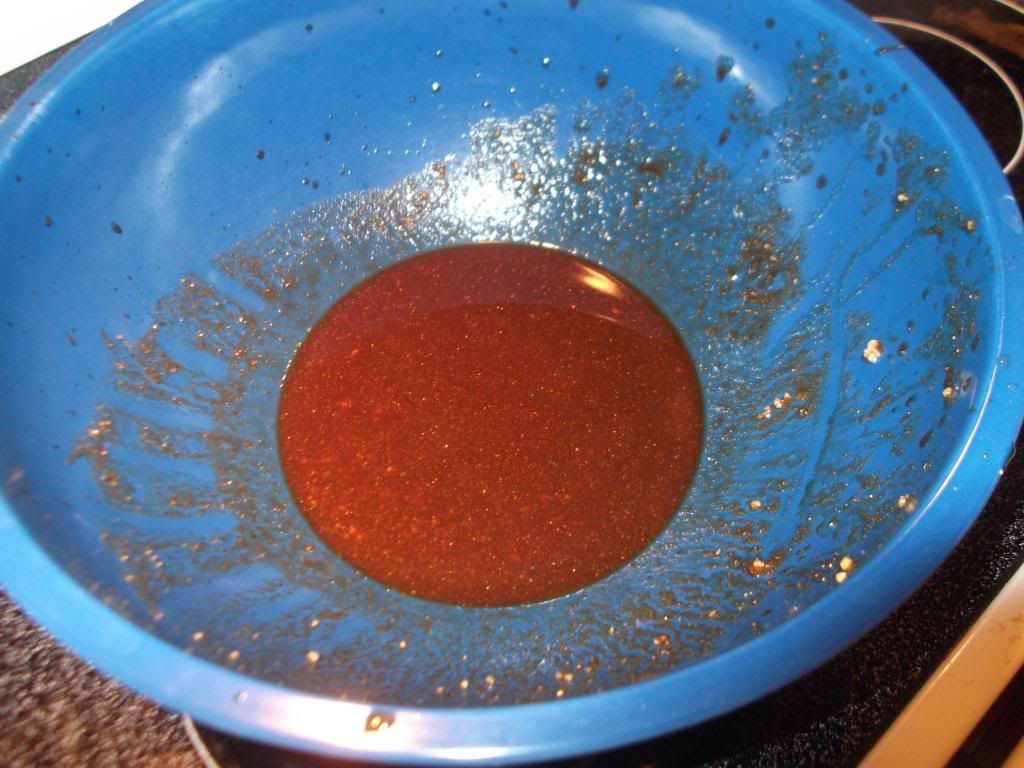 A little bit goes a long way.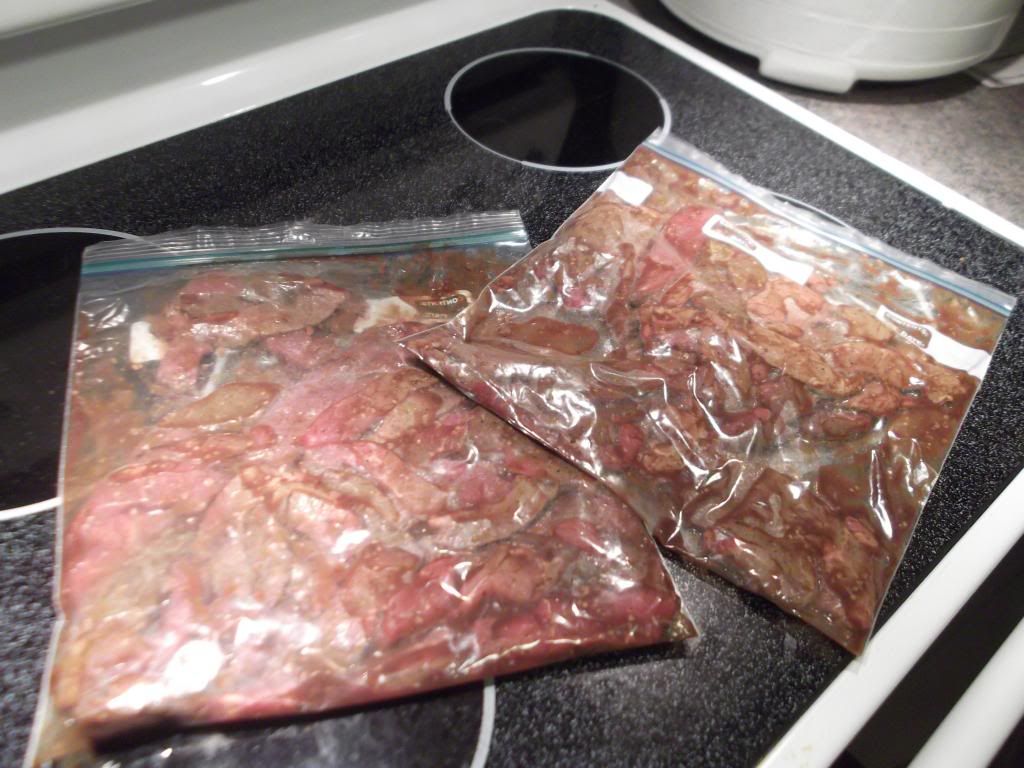 I've had the best results so far when I put the steak into the marinade after
work on Friday and then into the dehydrator on Saturday morning. Then I
can be home all day to keep checking for doneness.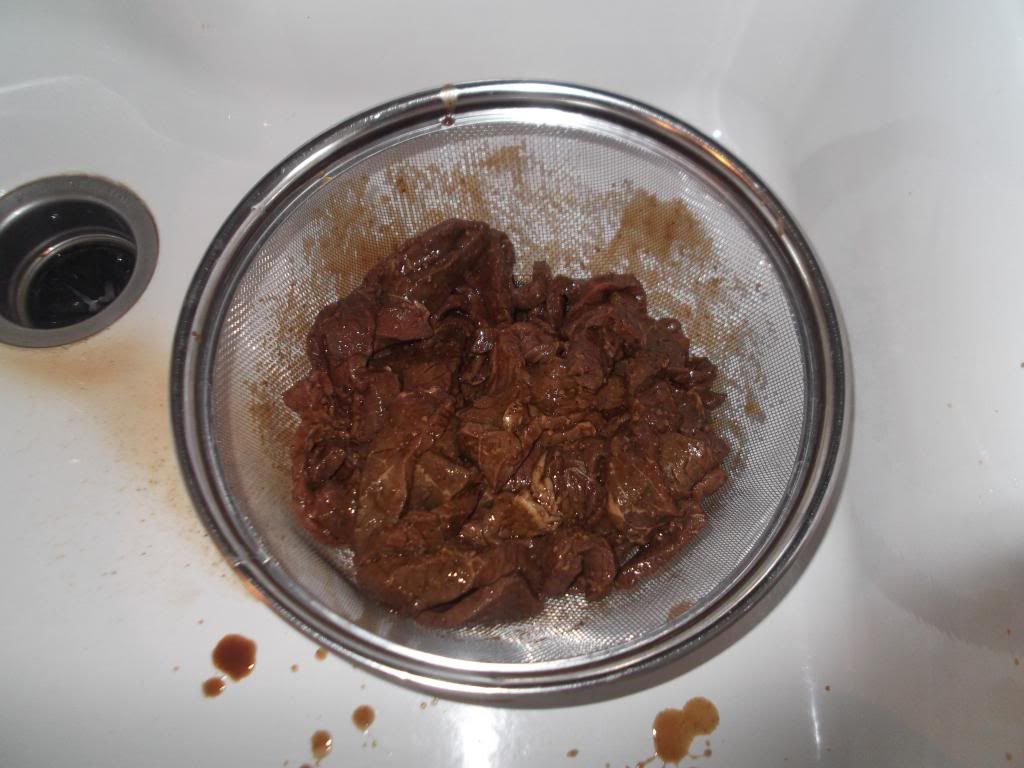 Make sure to let the steak drain because you don't want the marinade
dripping all over your dehydrator. It's okay if the strips are a little wet,
but you don't want them to be drippy.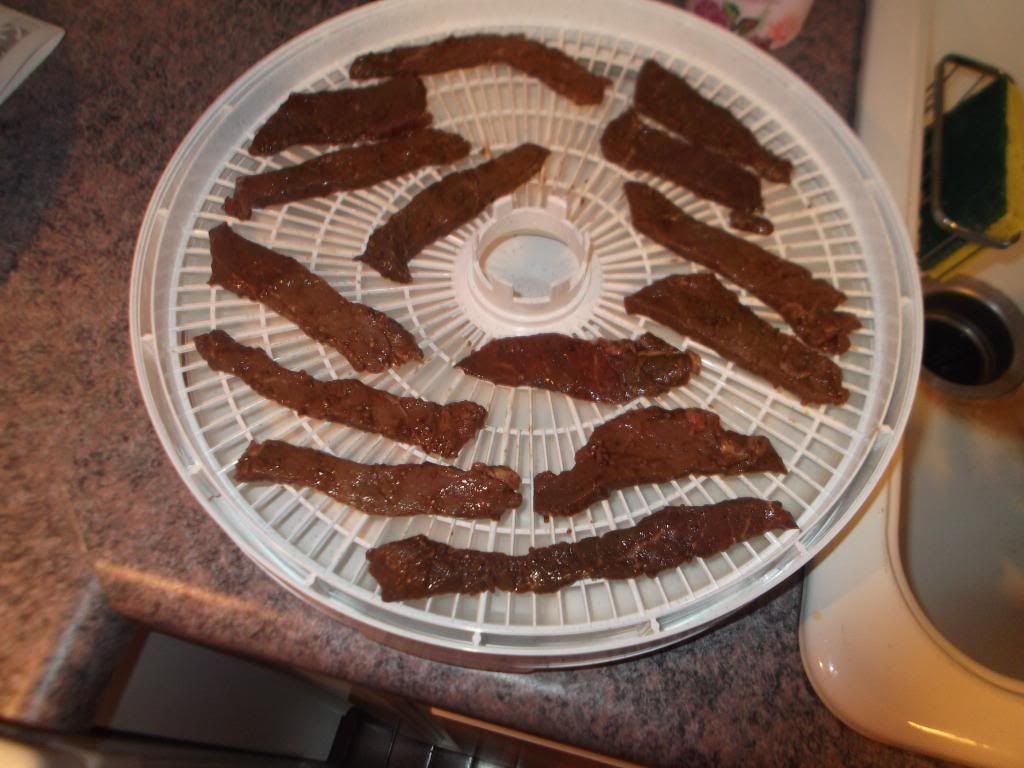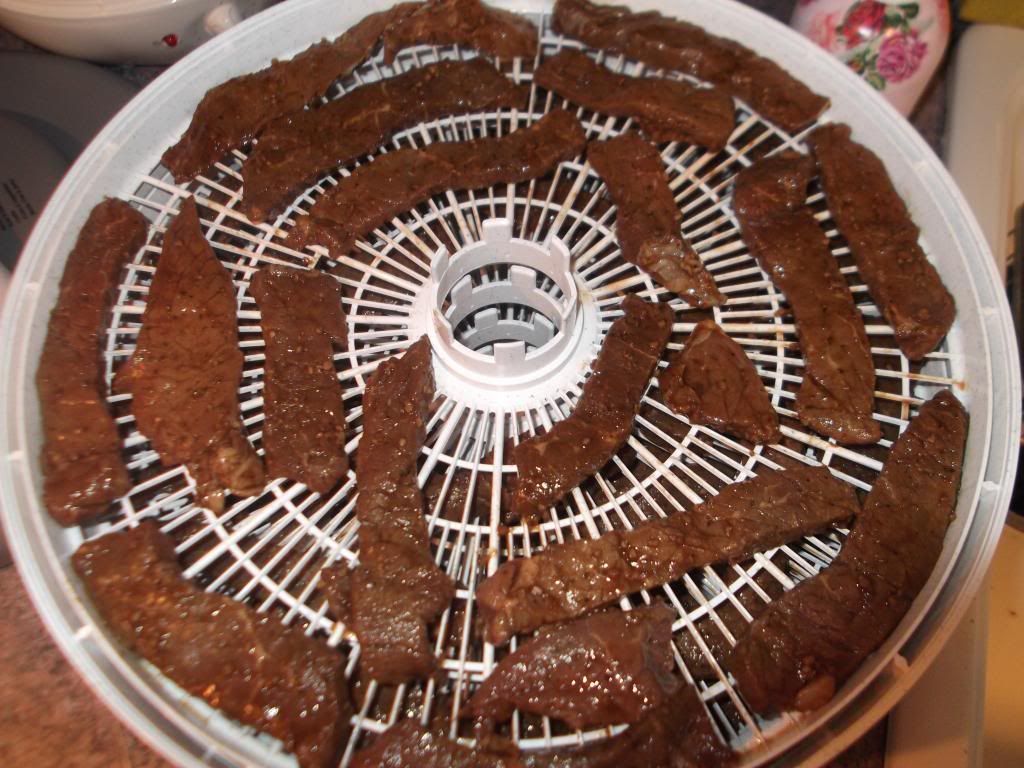 My kitchen is getting full of gadgets. I'm going to have to do a
clean and purge soon.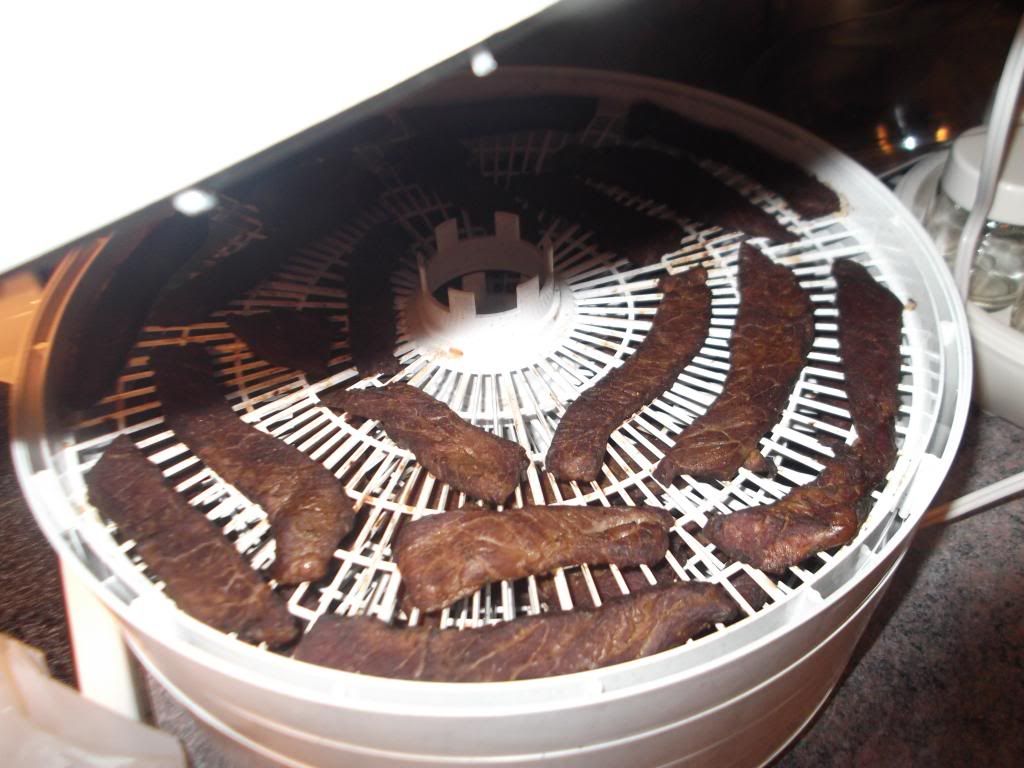 Peeking. Not quite ready.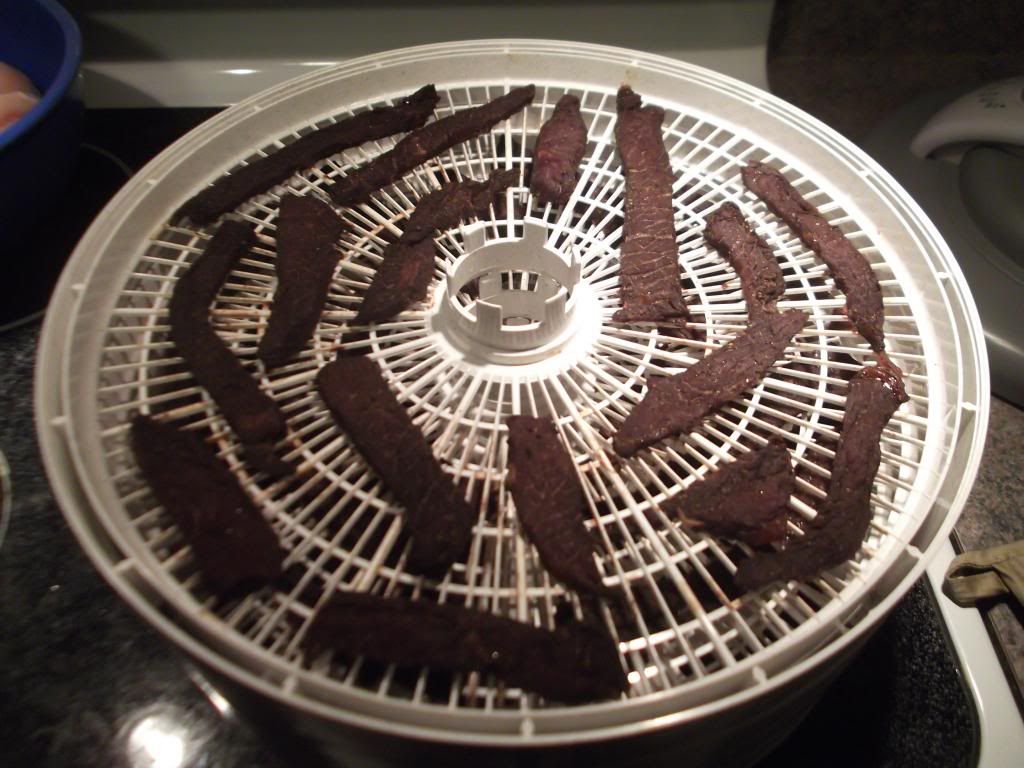 You can see that the strips are a little bit dryer and smaller here than above.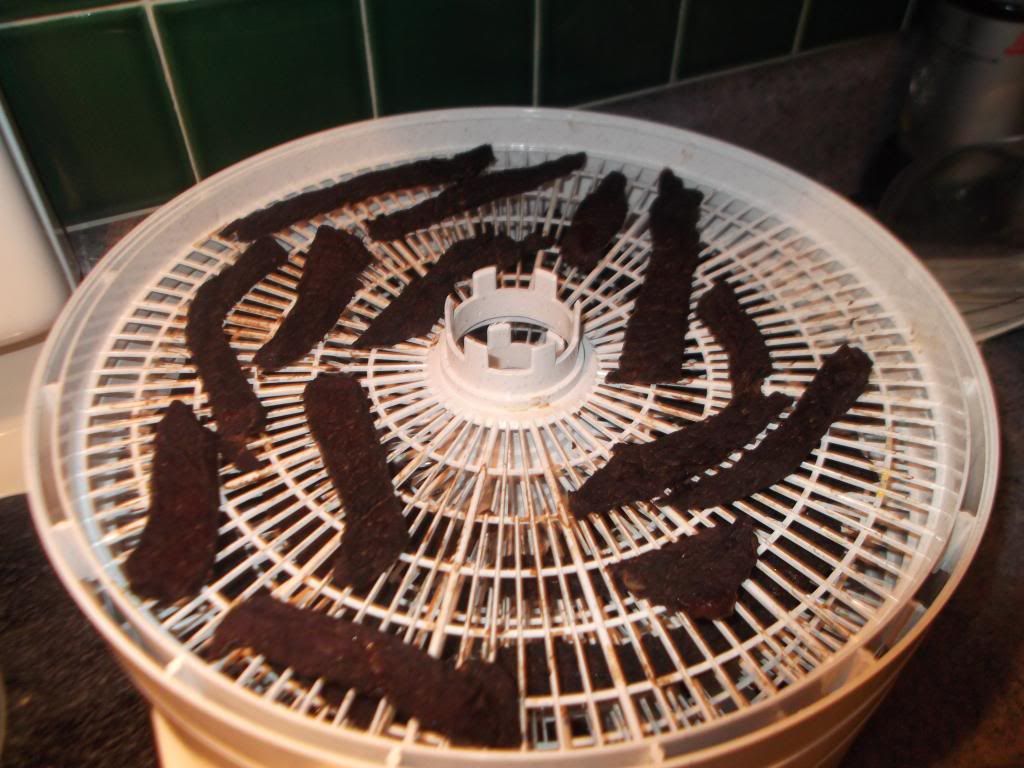 Perfect. When the beef strips are small and dark like this they are done.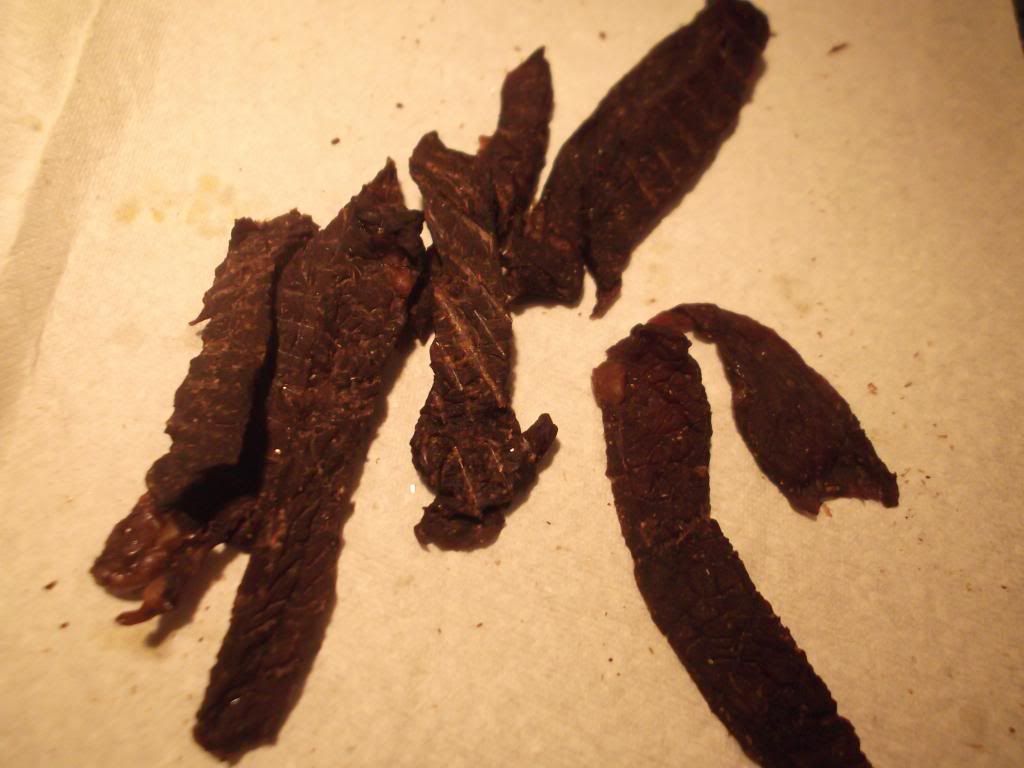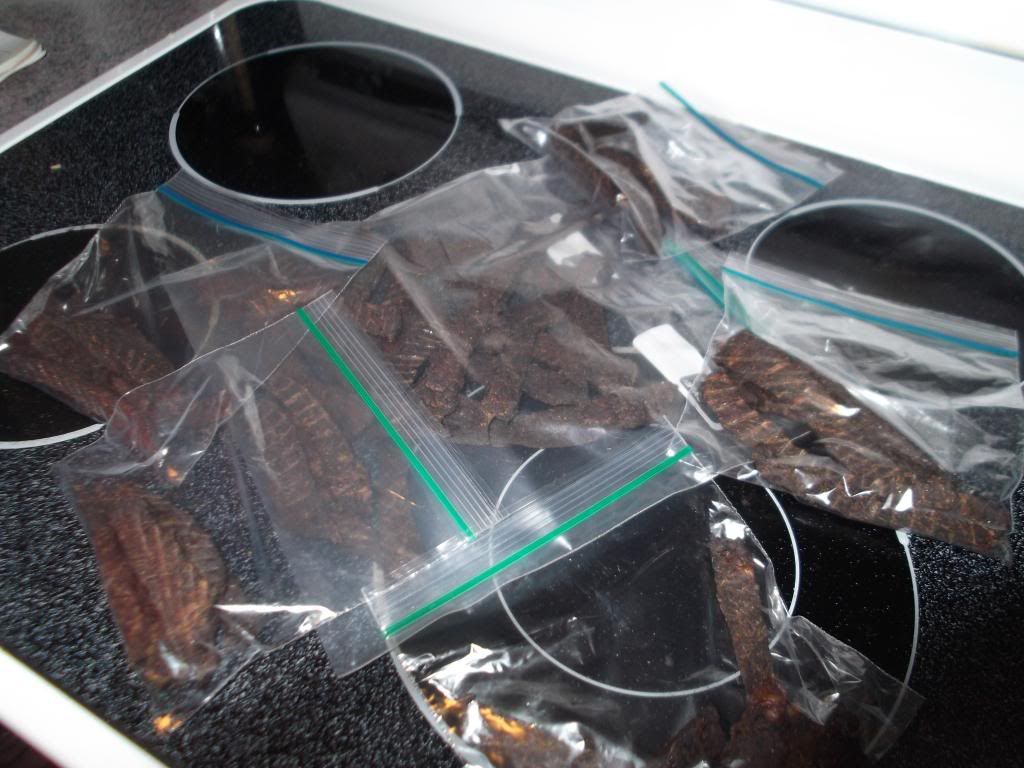 The awesome boyfriend is a nerd. He bagged his half into portions.
(Seriously though, portion control is good.)