The food dehydrator I ordered has finally arrived! I can't wait to start putting things in there to see what happens.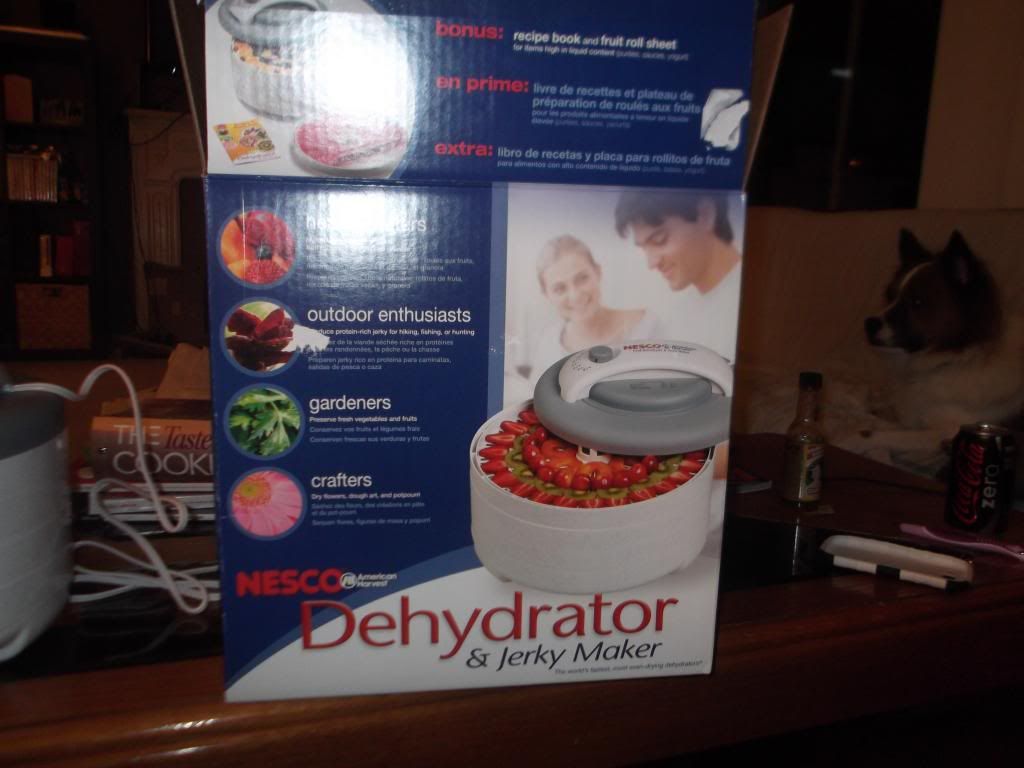 Snacks I can't wait to make in the dehydrator:
1. beef jerky
2. strawberries
3. kale chips
4. apple chips
5. crunchy green beans
6. herbs (not a snack, but still...)
7. green beans
8. zucchini chips
9. craisins
10. fruit roll ups
The dehydrator comes with a base, 4 trays, and a lid. The lid is the part that actually has the electrical components: heating elements and fan. The base and trays are dishwasher safe.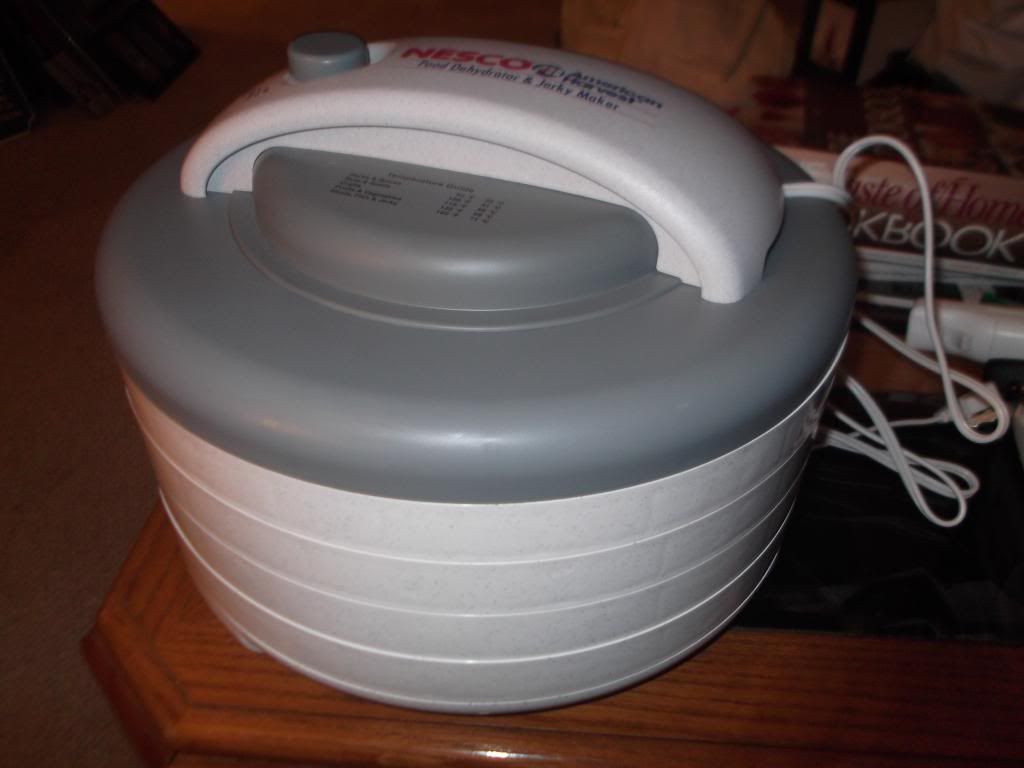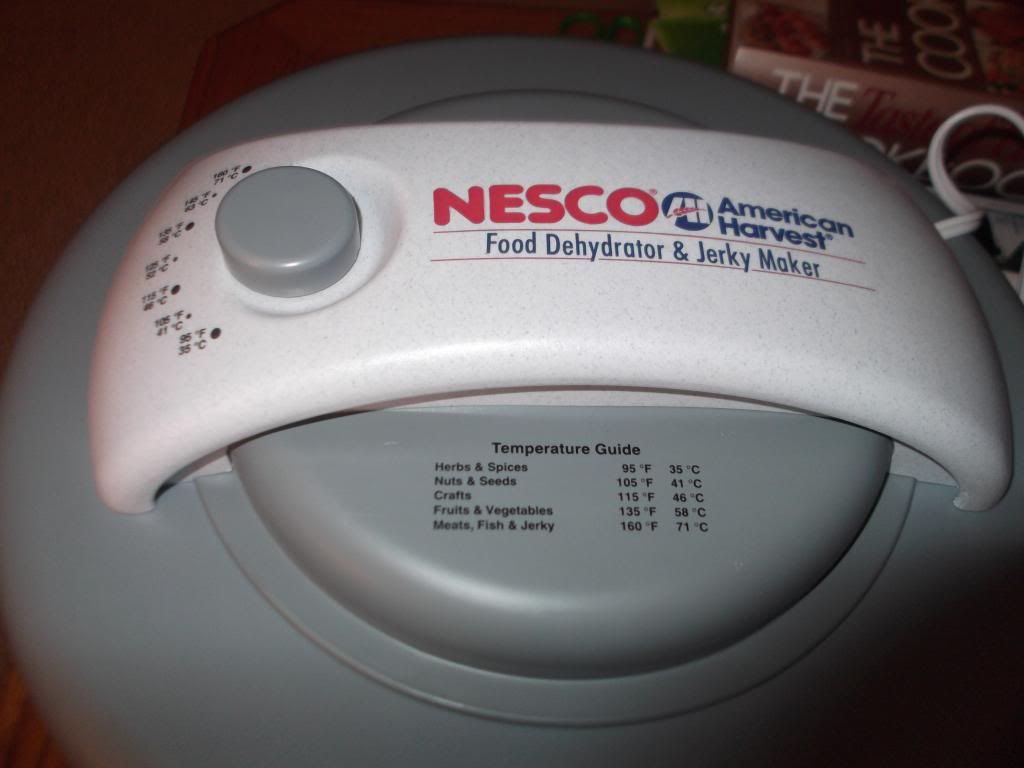 There's also a recipe book included with the dehydrator. It does not have ton of recipes, but there are enough to get started. I'm already adding dehydrator accessories, like a fine mesh screen for drying herbs and a tray with a lip for fruit roll ups, to my wish list. In the meantime I've started collecting dehydrator recipes on
a Pinterest board
so that I can try them later.