I am always eating eggs. The folks in my office think that it's hilarious. They say that eggs are like coffee for me and I can't get my day started without them. They think it's a joke, but I think that they are right. Eggs are a highly under rated miracle food. They have a ton of protein. One egg can keep you going straight through til lunch.
A lot of misinformation
is out there about eggs and cholesterol.
You should speak to your health care professional before making any changes to your diet.
Eggs got kind of a bad rap in the 90's when America was going through it's fat-phobic phase. The American Heart Association still recommends that you limit your cholesterol intake to 300 mg per day, but one egg every morning will keep you well below that number.
I like to combine my one egg with whatever I have on hand. Eggs of the day: fried with salt and pepper, with one half Cup of sliced strawberries, and coffee from my favorite mug.
After work I was majorly hungry so I whipped together a quick
Tortilla Pizza
. The awesome boyfriend was going to be working late so I was looking for a hefty snack to hold me over for a few hours.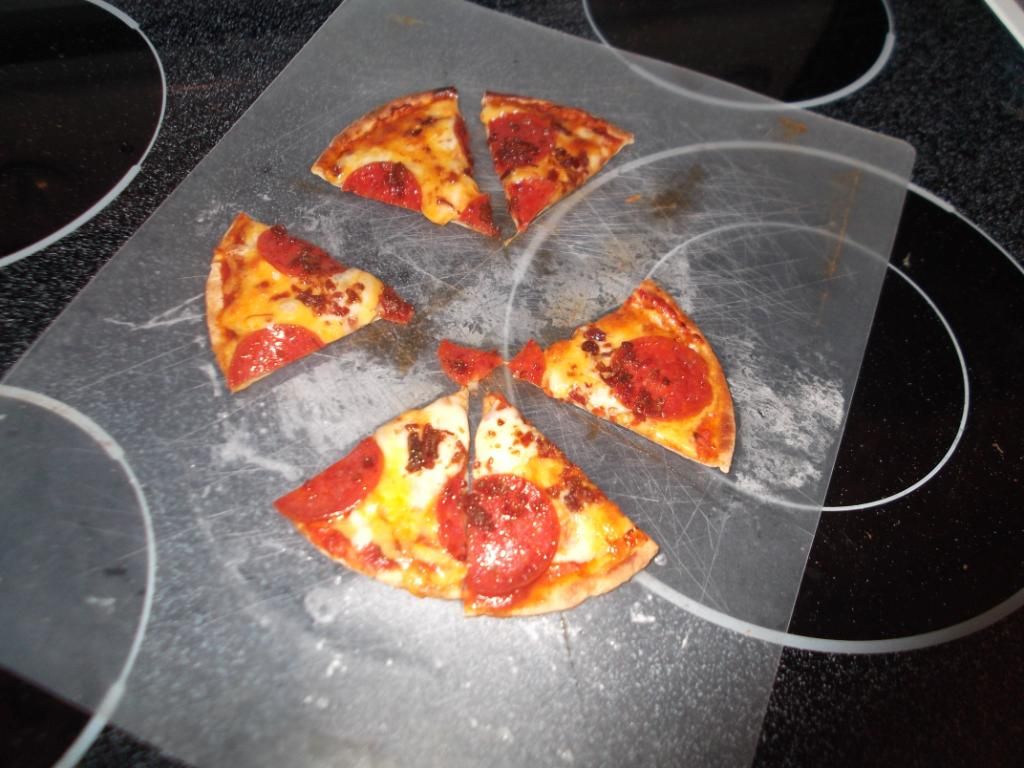 I kept this one simple with a flax pita from Joseph's Bakery, 1 Tbsp pizza sauce, a handful of shredded cheddar, a couple of pepperonis, and 1 Tbsp bacon bits. Finish off with grilled chicken and a side of broccoli for dinner for a tasty low carb day.