Breakfast
breakfast wrap:
1 low carb tortilla
1 Tbsp onion flavored cream cheese
1 egg scrambled with salt and pepper
1 slice American cheese
Lunch
I picked up take out from
Ribs 'N Things
in Brentwood, MD. It's across the street from our storage unit and every time I go over there I think to myself, I really need to try these ribs and things. The gamble was worth it! The building looks kind of dingy from the outside and there are bars on the windows, which is weird because it's in an okay part of town.The guy that took my order was chatty, and the food was ready in about five minutes. I told them to go easy on the sauce and they put it on the side, which I appreciated. The portion was so generous that I ended up putting half of it away for lunch the next day. I will definitely be back.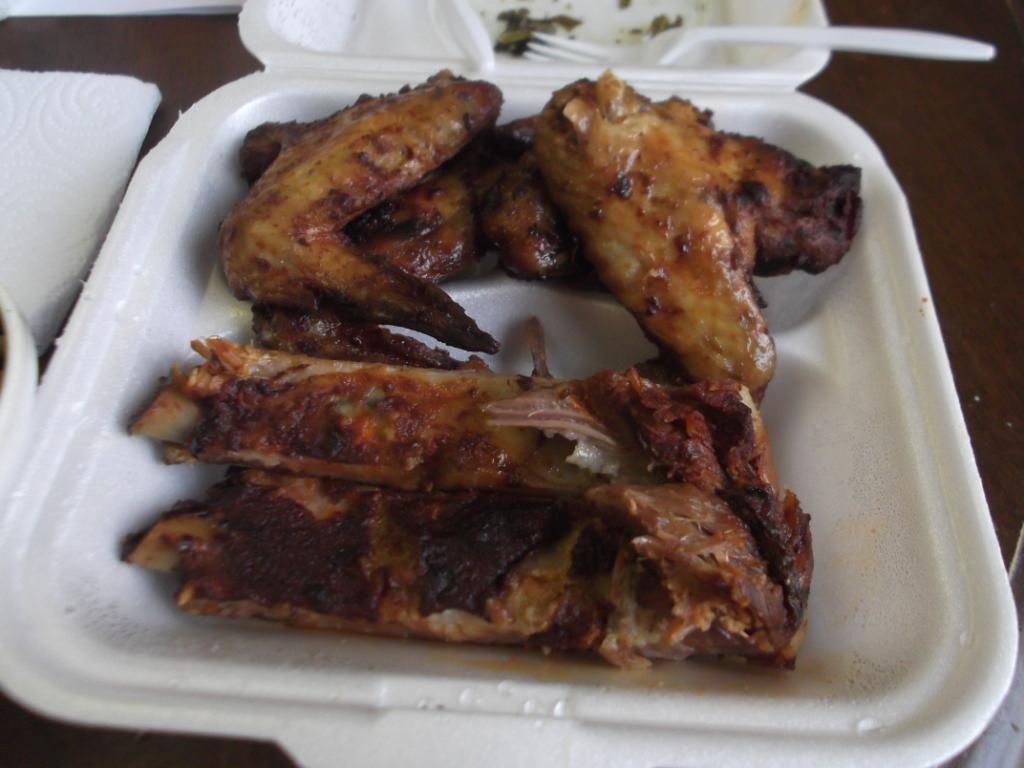 Ribs and chicken combo included 2 ribs, 4 wings, and
choice of side for around $9.00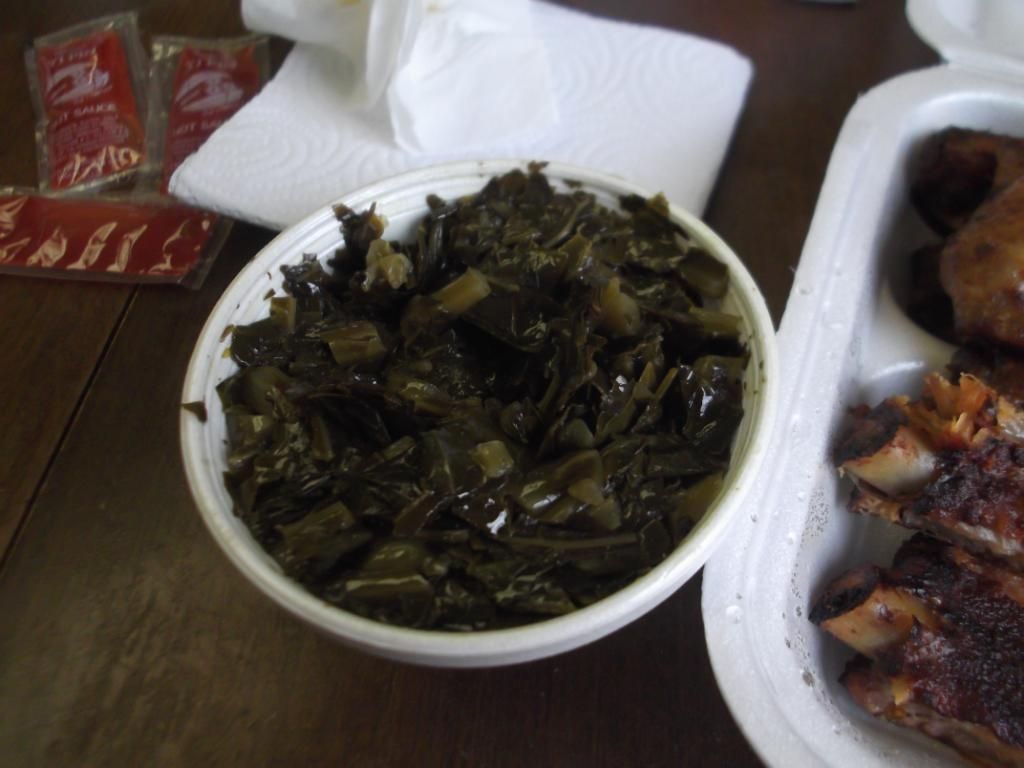 I always feel compelled to try the collard greens when I
go places, probably because I love them so much! These
were exceptional. I didn't even use the hot sauce.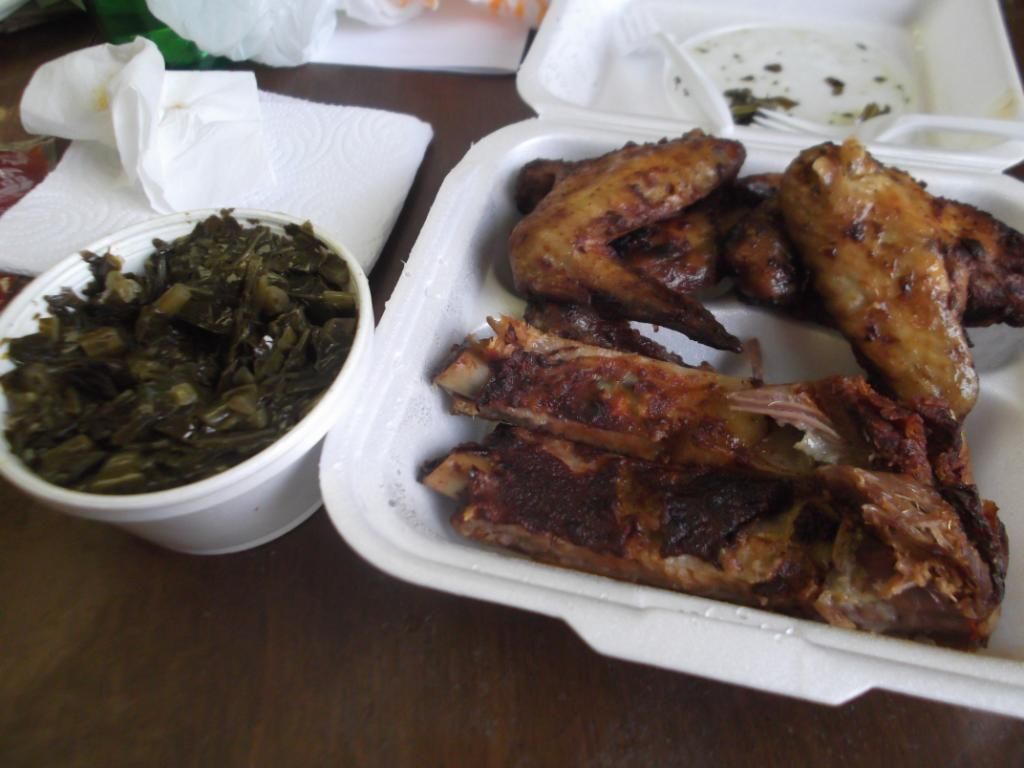 Two low carb lunches for 9 bucks? Not bad.
Snack
1/2 of 1 pomegranate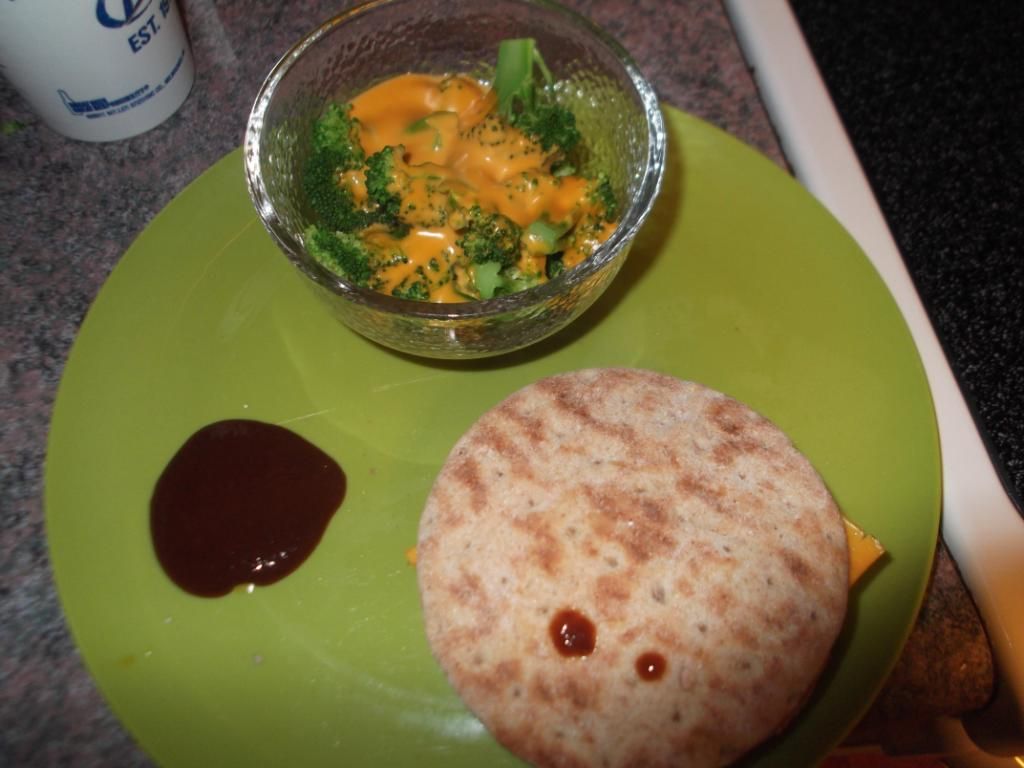 Dinner
pre-pattied burger picked up from grocery store deli
topped with 1 slice American cheese
served on a deli flat with a little steak sauce
side of steamed broccoli
topped with queso
Water
100 ounces
Exercise
walked doggies, 30 minutes
Supplements
fish oil
fiber
green tea extract
Glutamine
caffeine
one a day multivitamin