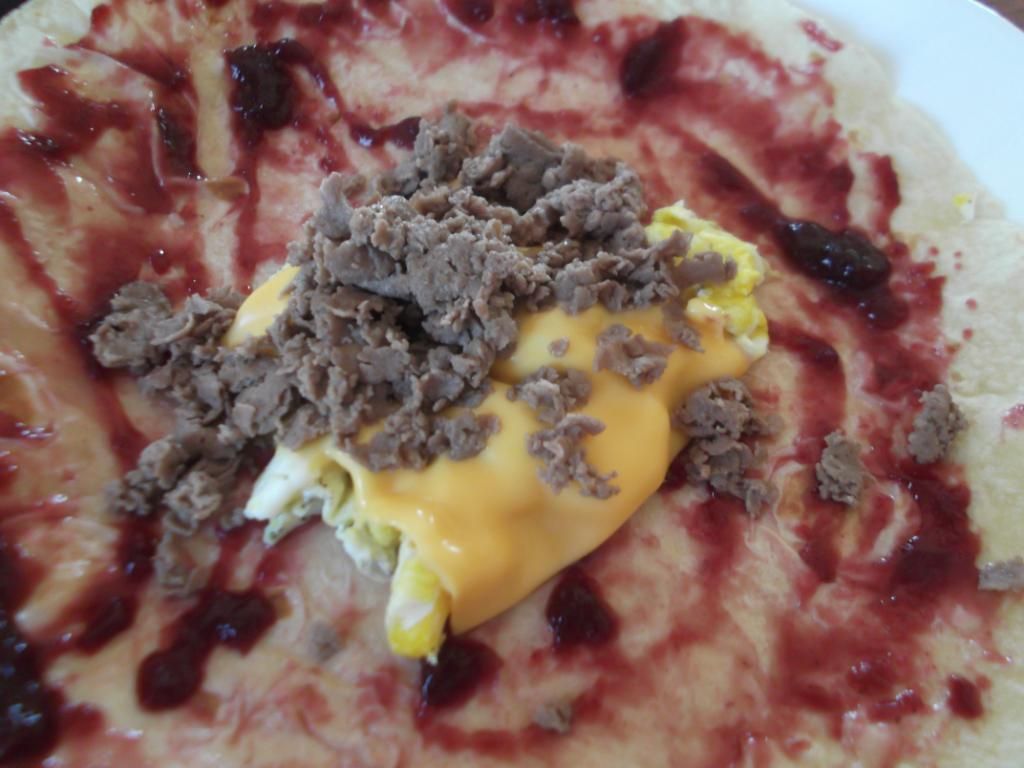 A couple of folks have asked me why I eat jelly with my
eggs, and the answer is that I don't know. I just like it.
I think it's the combination of salty and sweet. But no,
there is no special reason. In fact you're better off without it
because even sugar free jelly has carbs.
Breakfast
low carb tortilla
1 egg
1 Tbsp sugar free jelly
1 slice American cheese
Steak-umms
Lunch
cream of mushroom soup
made with almond milk
sugar free orange soda
Snack
(drive through McDonald's)
McDouble, no bun
small coffee with 2 creamers
Dinner
(out at
the Greene Turtle
with awesome boyfriend to watch the Orioles game)
burger, no bun, topped with crab dip, Swiss cheese, bacon, mustard
side of cole slaw
2 draft Miller Lite
Water
60 ounces
Exercise
none today- does watching baseball on TV count?
Supplements
fish oil
fiber
Glutamine
one a day multivitamin
green tea extract
caffeine