My parents still live in North Carolina, about 6 hours south of me. During the summer I was getting down there to visit about once a month, but it's been harder now that the fall semester has started and I'm back in
graduate school
classes. When my mom told me that she and my dad were going to be visiting Monticello for a long weekend I was excited for two reasons. First, they would be about 2 hours away from me which meant that I could make a quick trip to see them for dinner. Second, it was a great excuse to drag awesome boyfriend to Charlottesville for a night out and
some wine
.
I got an awesome deal on
Priceline
for our hotel. We ended up staying at the
Red Roof Inn
in the middle of downtown for $65/night. Awesome boyfriend and I stay at lots of Red Roof Inns because they are all pet friendly and often in good locations. This one was especially nice, walking distance from lots of bars and restaurants, and had free parking.
.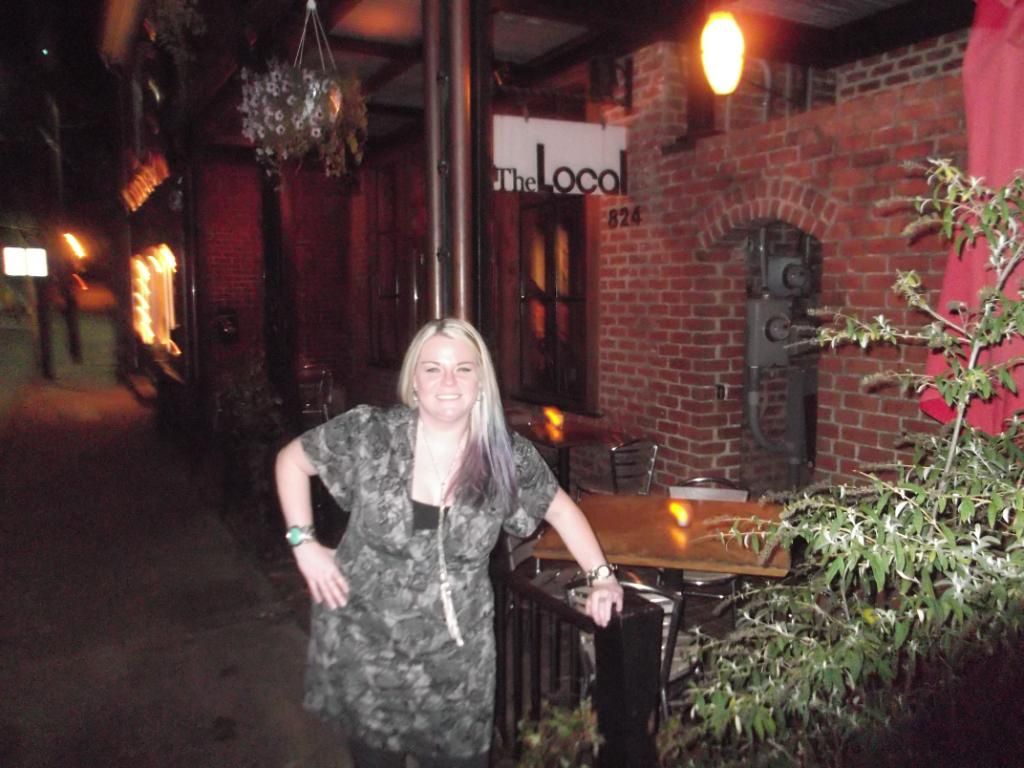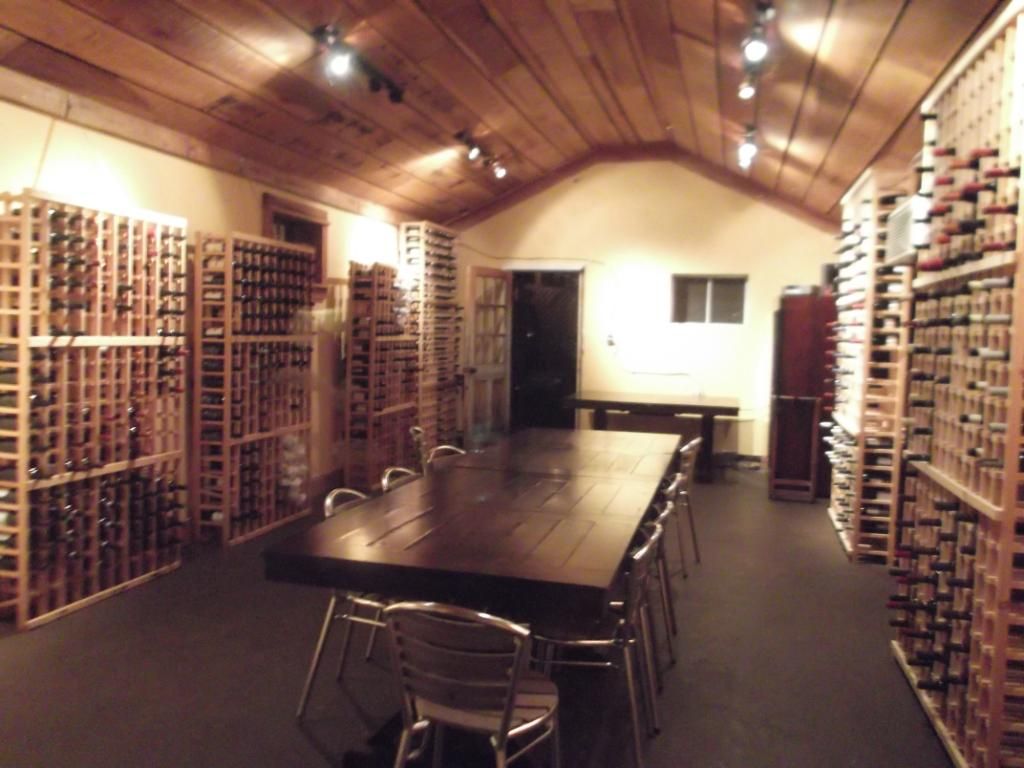 Wine tasting room at The Local. It was closed for the
evening, but look at all the bins.
We met my parents and some family friends for dinner at a tiny restaurant called
The Local
. It was a little bit out of the way of the downtown mall area, $10 cab ride, but worth it. The food was fantastic. We ordered a cheese plate to start that came with several varieties as well as lots of yummy fruits and crackers. For dinner I had a steak with horseradish sauce and asparagus. Other things at the table included meatloaf, roasted acorn squash, lamb and tomato gnocchi, a goat cheese and pistachio salad, and braised short ribs. We all ate off of each other's plates until we had tasted everything, at it was all delicious.
We also had some wine at The Local, but I forgot to write down the variety. It was dry and white and tasty. I only had one glass because sometimes wine makes me sleepy and I wanted to be able to visit a few more spots while we were out.
After dinner, my wonderful parents went back to the hotel, and awesome boyfriend and I headed down the street to a Spanish tapas restaurant,
Mas
, for some dessert. Awesome boyfriend ordered some chocolate mousse and I had some bacon wrapped dates and a glass of Rose. I stole a couple of spoon fulls of the mousse, which was really dense and served with salt and sour cream. It was heavenly. The dates came out sizzling in a skillet and were also yummy.
After we finished dessert we took a cab back to the downtown mall area where we visited several bars for drinks and general shenanigans. We stayed at the
Blue Light Grill
for a good while, and also stopped by
The Box
,
Zocalo
, and
Rapture
. They were all fun and unique, and I would definitely visit them all again on a subsequent trip.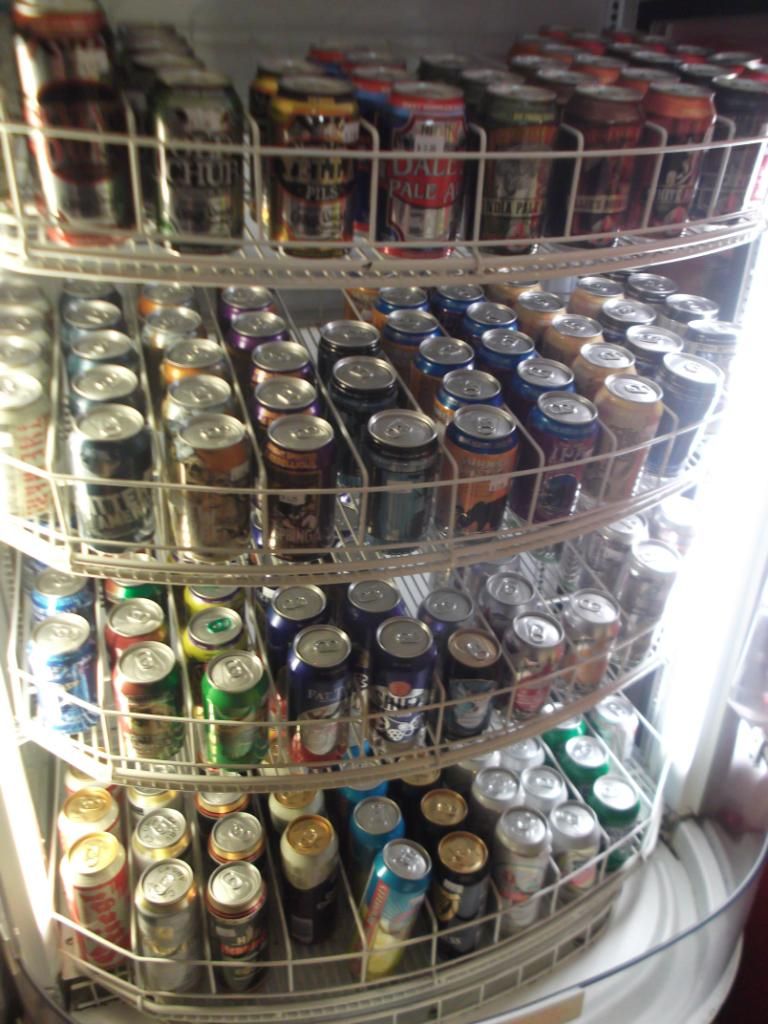 This whole cooler is full of craft brew cans
that you can take away or drink at the table.
On Sunday morning we woke up and headed to
Beer Run
for brunch. This is one of the coolest restaurants around and if you are in the area you should absolutely add it to your list. The portions are huge and lots of the things on the menu are organic and locally grown. Beer Run is also a wine and beer shop with a huge selection of micro-brews and wines that you can either take with you or drink with your meal. Heavy beers are typically not low carb friendly and I like to save those for special occasions and holidays so I decided to stick to water after much deliberation.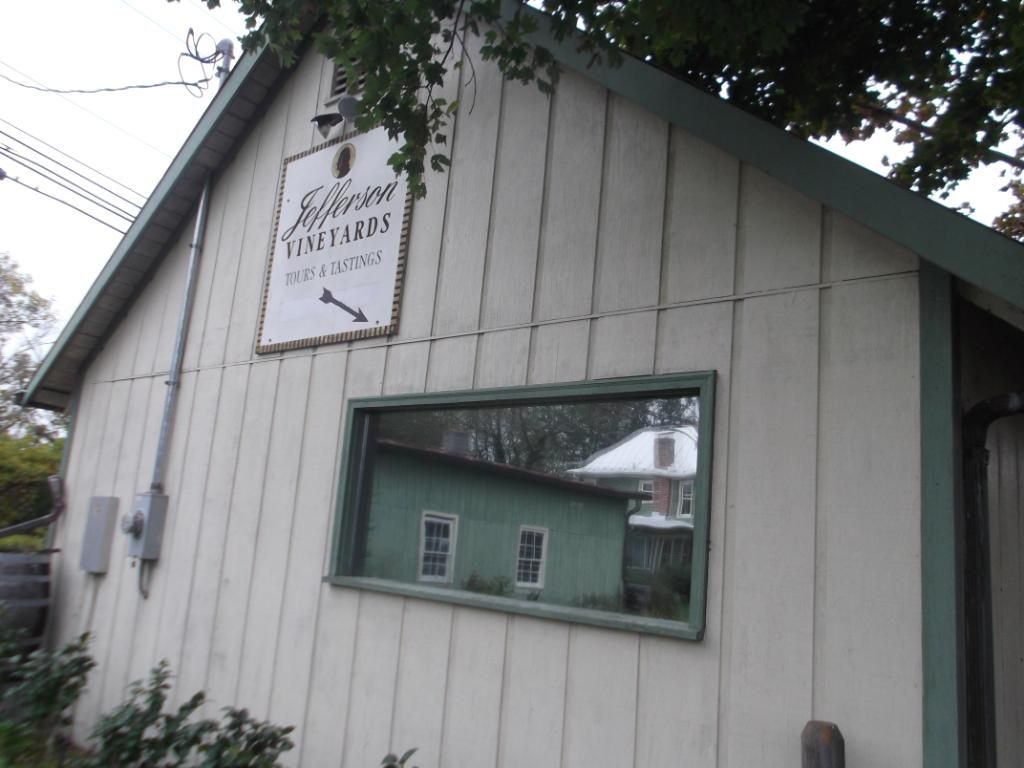 We made one last stop at
Jefferson Vineyards
for a tasting and to pick up a bottle of my favorite wine before leaving. This winery makes a really dry
Rose
that I am mad about and you can only get at the vineyard. I wanted to take a case with us but awesome boyfriend (always the voice of reason) bought two bottles and we were on our way.
We were gone for less than 24 hours, but it felt like so much more. I'm a big believer in short getaways and day trips to keep things from getting stale. Especially living in the DC/Baltimore area, we have so many interesting destinations within a 3 hours drive. If you are looking for a weekend getaway, Charlottesville is a great place to consider. We'll probably be back in the Spring when the weather warms back up, or maybe this fall when I run out of Jefferson Rose!