Yum! I love tortilla pizzas. So easy to make for work
lunch, and much better than a salad.
Breakfast
low carb tortilla
2 eggs scrambled with salt and pepper
1 slice American cheese
1 Tbsp sugar free jelly
Lunch
mini pizza-
low carb tortilla
1 Tbsp marinara sauce
sauteed mushrooms
Steak-umms
shredded white cheddar cheese
Snack
4 meatballs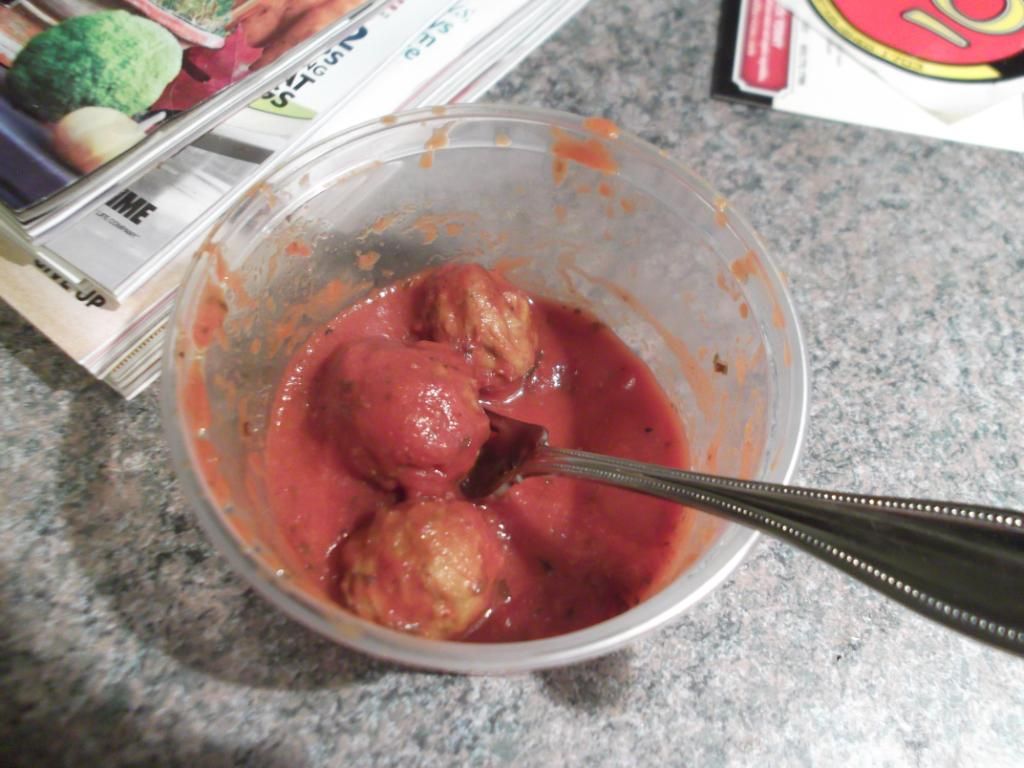 I love these grocery store meatballs. They are a easy
high protein snack.
Flackers with 2 Tbsp crab dip
Dinner
spicy Cajun burger
topped with blue cheese crumbles and steak sauce
Roasted Fall Veggies
Water
80 ounces
Exercise
yoga video
Supplements
I love to pick up some pre pattied burgers from the
grocery store and then dress them up with blue cheese
and steak sauce.
one a day multivitamin
green tea extract
caffeine
fiber
fish oil
Glutamine