I usually don't like to buy pre-pattied
burgers but these were on sale for
something like 75 cents a piece.

Breakfast
high fiber low carb tortilla
2 eggs scrambled with some pepper
1 slice American cheese
1 Tbsp sugar free jelly
Lunch
leftover
Chicken Broccoli Pasta Alfredo
, heated up in the microwave at work
sugar free orange soda
carb control strawberry yogurt
Snack
I was in a fried onions type of mood.
meatballs from grocery store deli
Dinner
one burger with: grilled onions, tomato slice, mayo, American cheese, low carb bread
Parmesan Creamed Spinach
Water
80 ounces
Exercise
work out video at home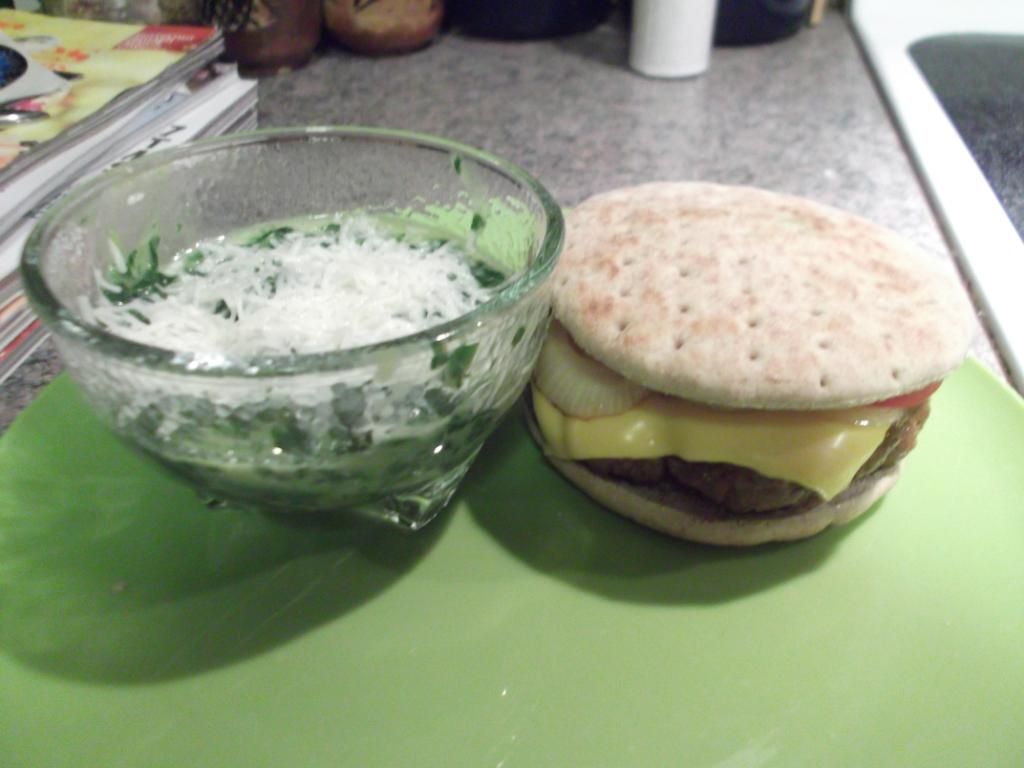 Deli thins have about 14 carbs, so I
try not to have them every day.
I love to use them for a
cheeseburger once in a while.
Supplements
fish oil
one a day multivitamin
fiber
caffeine
green tea extract
Glutamine