I can't tell you all how much I hear from fellow low carbers, "I'm so tired of broccoli!" It seems to be the go to side dish for a meat dinner. Chicken and broccoli, steak and broccoli, broccoli on top of salads, broccoli casserole, the list goes on. I'm ALWAYS on the look out for ways to make broccoli different and exciting, so when I heard about this from a friend I jumped on it. It took some tweaking to get the recipe right, but I'm happy with the results.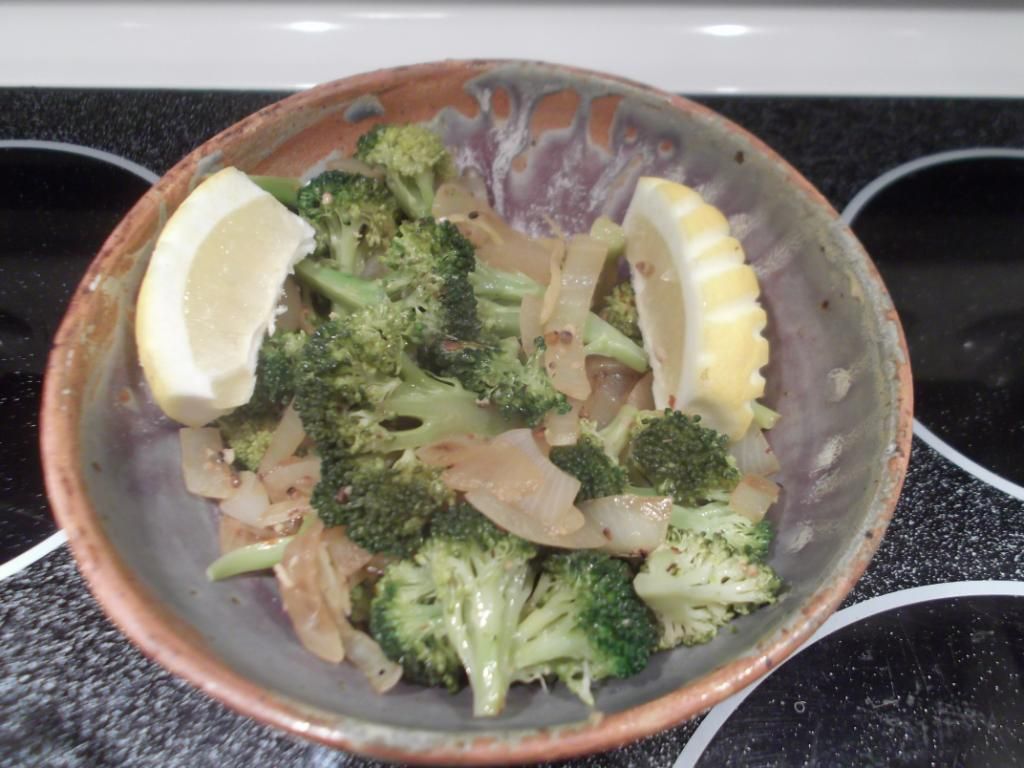 Ingredients
about 1 pound of broccoli, maybe 1 or 2 bunches
2 Tbps lemon flavored cooking oil
1 yellow onion
4 Tbsp minced garlic
1 tsp crushed red pepper
1 lemon
salt and pepper to taste
Directions
Chop broccoli into bite size pieces.
Heat cooking oil in a large skillet over medium high.
While oil is heating, slice onion. Add onion to skillet and saute onions until they soften.
Add garlic and crushed red pepper to onions. Stir with a spatula and cook about one minute.
Once garlic is fragrant, add broccoli and 1 C water to skillet and increase temperature to high.
Use a lemon zester to zest one lemon directly into skillet. Incorporate all ingredients with spatula.
Once water is boiling, reduce heat to low and cover skillet with lid or foil.
Cook 8-10 minutes, or until broccoli has reached desired tenderness.
Add salt and pepper to taste and serve with lemon wedges.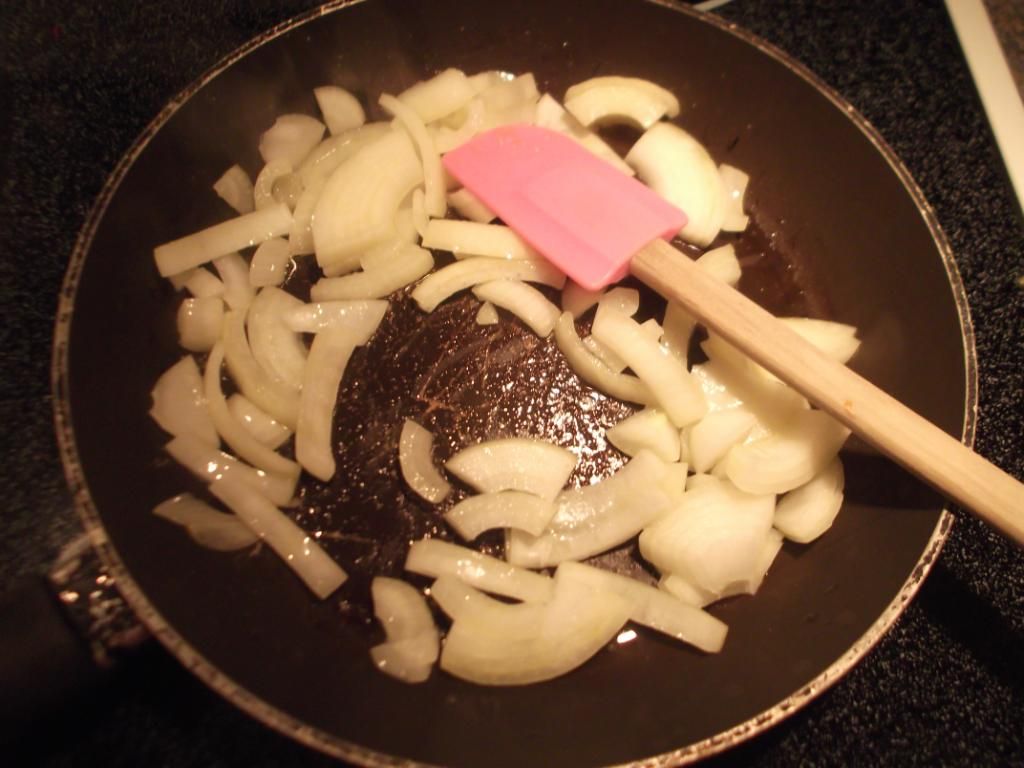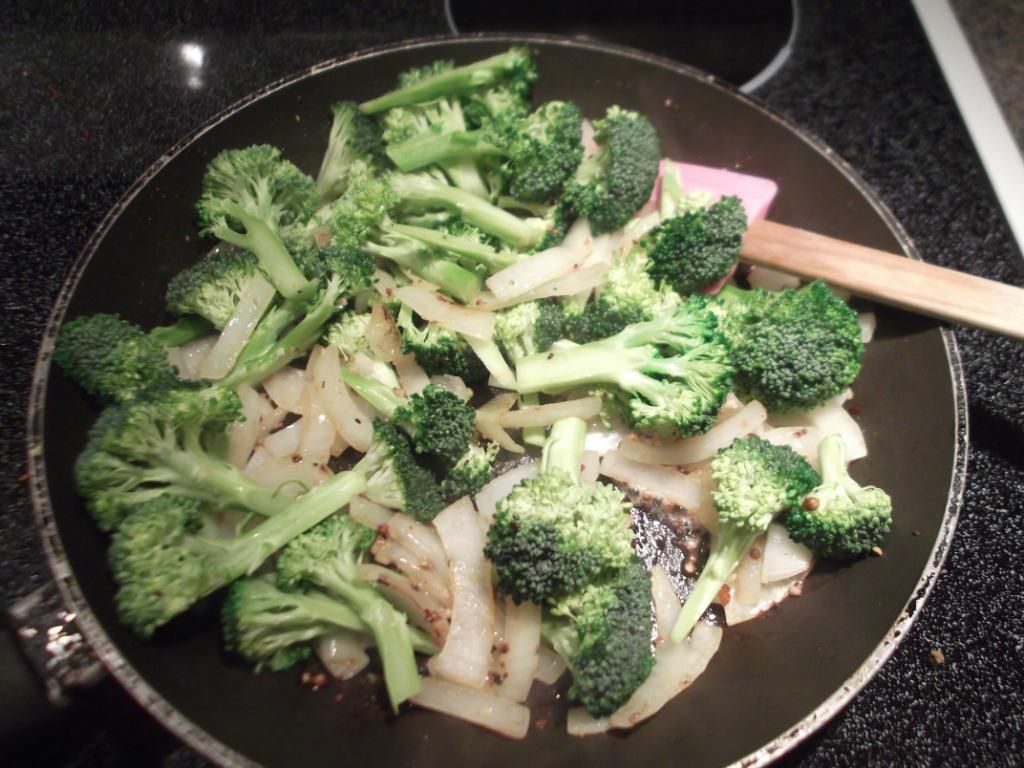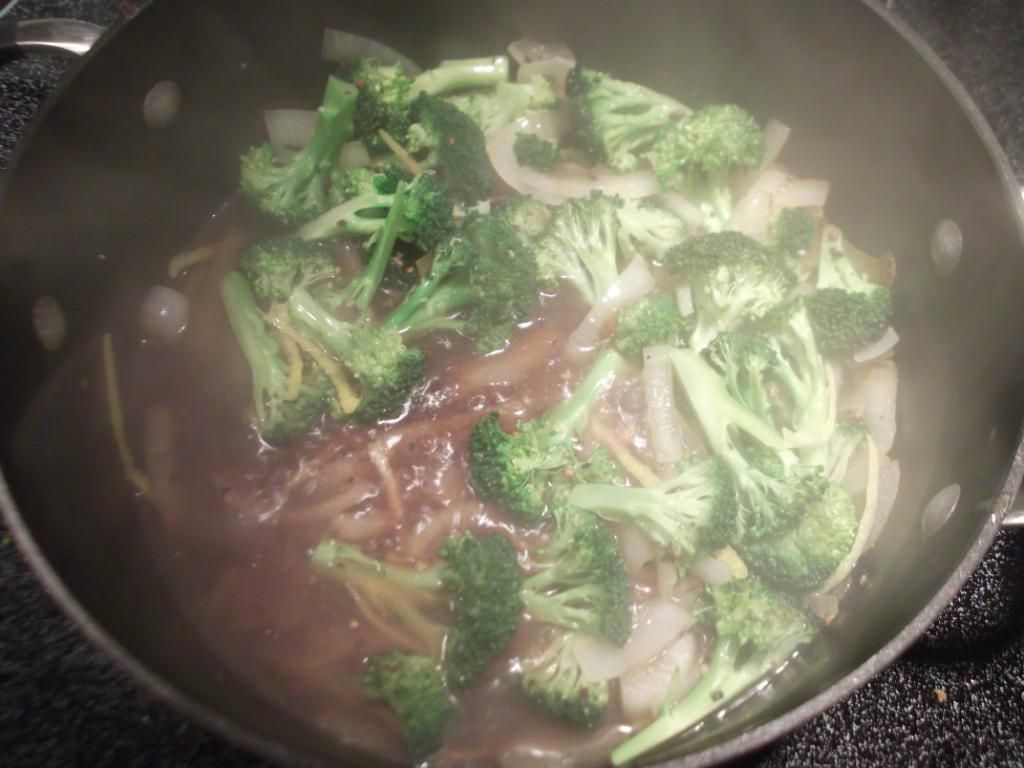 After adding water and lemon zest, I had to move the whole mixture to a
large soup pot. Make sure your skillet is deep enough to hold everything,
or you can just do the whole recipe in a soup pot.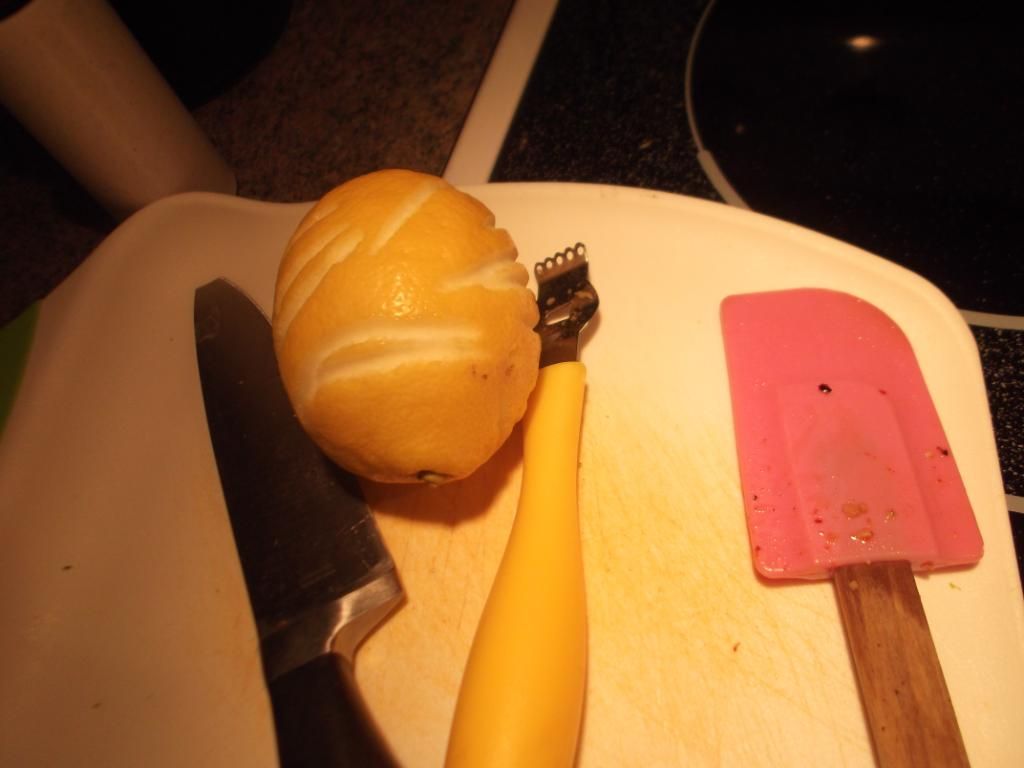 My aunt gave me this awesome large nonstick pot with a lid for
Christmas one year and I love it.