This is another in the list of recipes that I cook when I am on a budget. I love pork chops because they are almost always on sale. Usually they're something like $2.99 a pound at my grocery store. Plus, they are pretty versatile. You can season them with whatever you like and throw them in a pan or the oven and you've got a meal.
Ingredients
3 boneless pork chops
1 packet of ranch seasoning
1 Tbsp olive oil
1 Tbsp butter
Directions
Heat olive oil and butter in a large skillet over medium.
While oil is heating, remove pork chops from package and pat dry with paper towels.
Lay pork chops on a plate and sprinkle one side with half the ranch seasoning packet. Make sure to rub the seasoning in with your fingers or the back of a spoon.
Flip pork chops over and repeat with the the other half of the seasoning pack.
Oil should be hot by this time. Add pork chops to skillet and cook for 4 minutes on each side.
Check for doneness. If pork chops are not done, return to skillet for an additional minute on each side.
Remove pork chops from skillet and lay on a paper towel to drain.
Serve hot. Enjoy!
Notes
Resist the urge to turn your burner up past 6, or slightly over medium. The first time I made these I did that because I felt like the chops weren't cooking. I ended up with chops that were burned on the outside and not quite done in the middle.
This recipe is really versatile because you can sub out the ranch seasoning and use whatever you like. I've made these with garlic, Italian seasoning, and chili powder.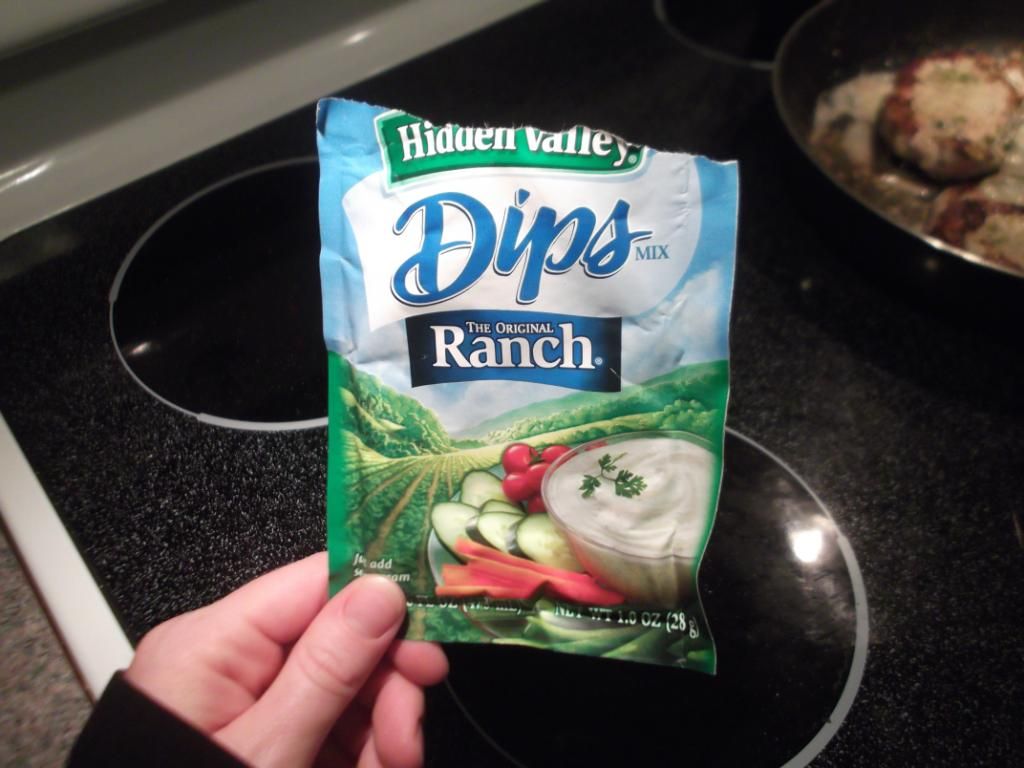 You can find this in the salad dressing aisle. It's an easy way to dress
up almost anything.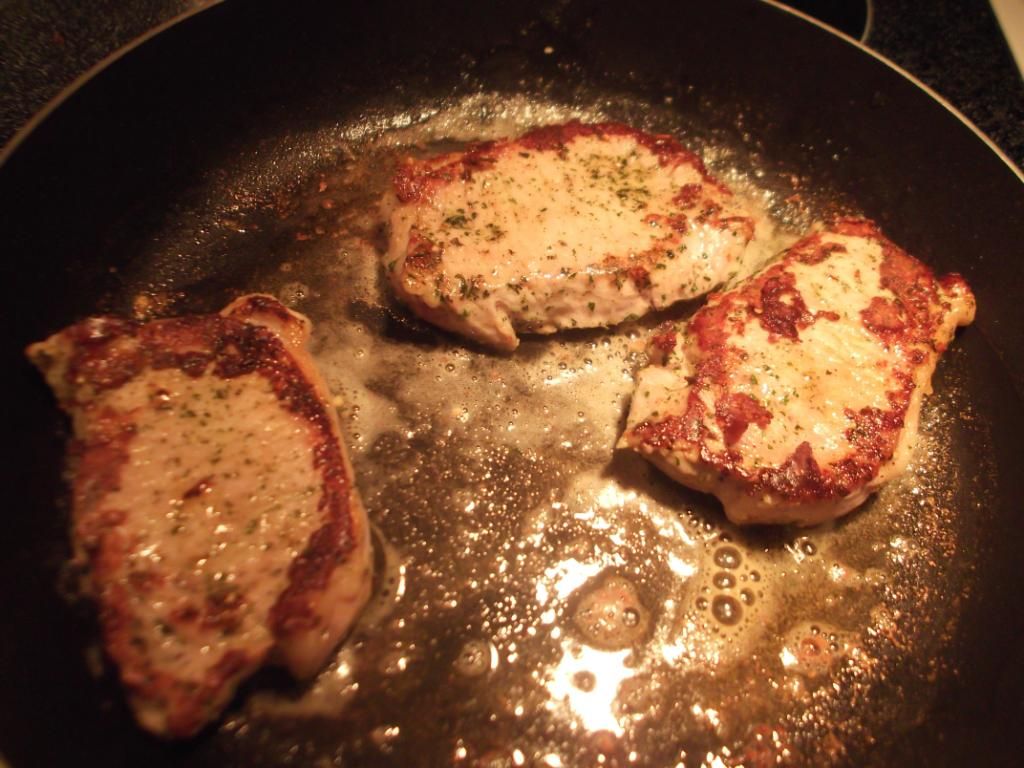 No flour needed. The ranch will make that nice crust that you see on
the outside of the chops.