Smothered Chicken fools people into thinking it is fancy when in fact it is not. You're basically dumping a bunch of stuff on top of a chicken breast and popping that bad boy in the oven. Results are delicious.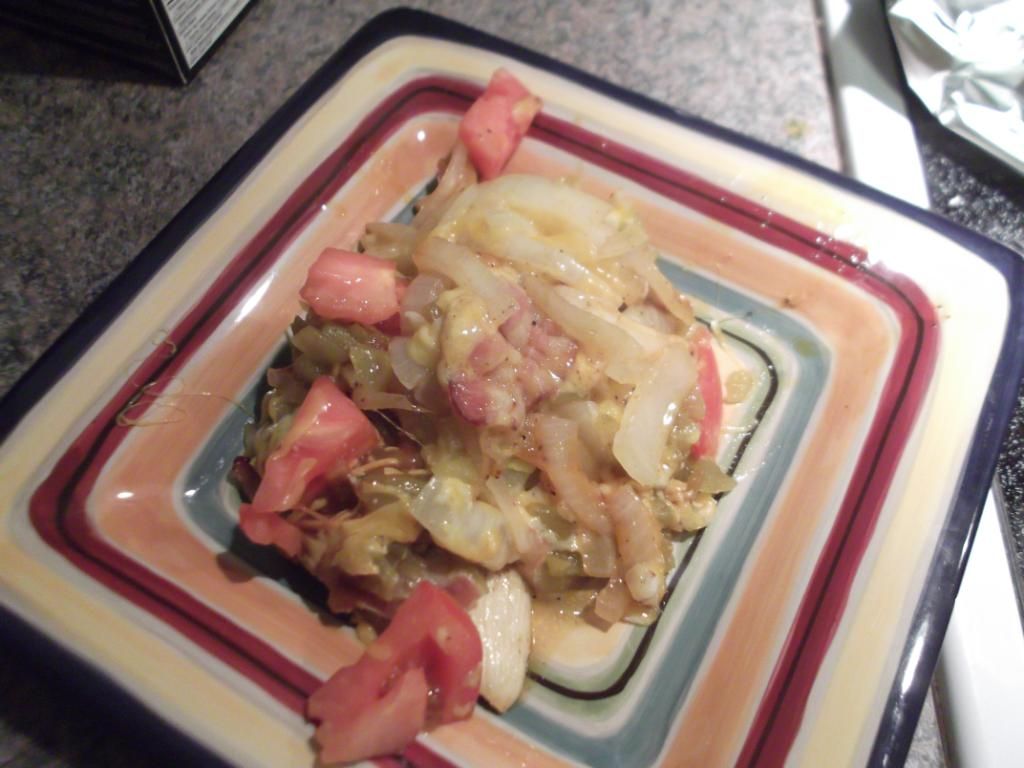 Ingredients
2 chicken cutlets
1/2 of one medium sized yellow onion
1 Tbsp chili powder
2 strips of bacon, cooked and chopped
1- 4 oz can diced green chilies
2 Tbsp low carb BBQ sauce
1 C shredded cheese blend
1/2 C chopped tomatoes
Directions
Preheat oven to 350 degrees.
Heat a medium sized skillet over medium high. Add 1 Tbsp butter.
While butter is melting, cut onion into bite size pieces.
Add chicken to the skillet and cook for 2 minutes on each side.
Remove chicken from skillet and transfer to glass baking dish.
Add onion to skillet and cook until soft, about 6 minutes.
While onion is cooking, sprinkle 1/2 of the chili powder on one side of chicken, flip over and sprinkle remaining chili powder.
Drain liquid away from onion with a colander and then layer onion on top of chicken in baking dish.
Layer bacon on top of chicken in baking dish.
Drain chopped green chilies in a colander and then layer on top of onions.
Layer BBQ sauce on top of chilies.
Top entire contents of baking dish with cheese, and add tomatoes to top.
Bake at 350 for 12 minutes.
Notes
This recipe was born out of lots of leftovers in the fridge. If you want to sub in peppers, or use a different kind of onion, or skip the tomatoes, go right ahead. Find a combination that you like.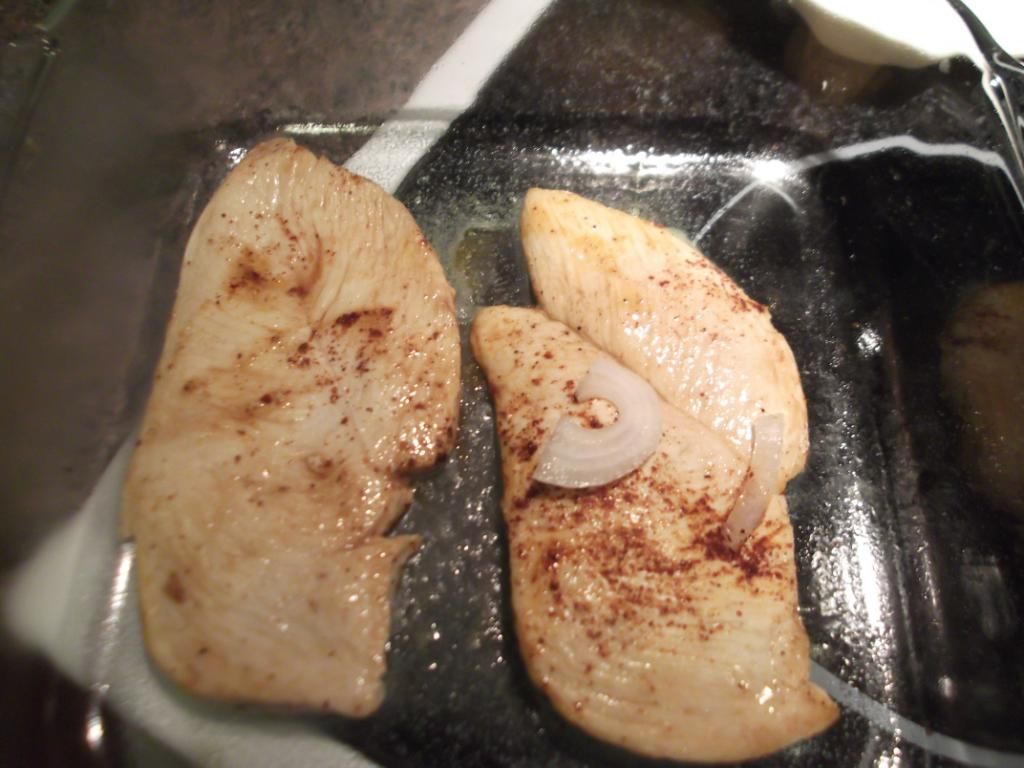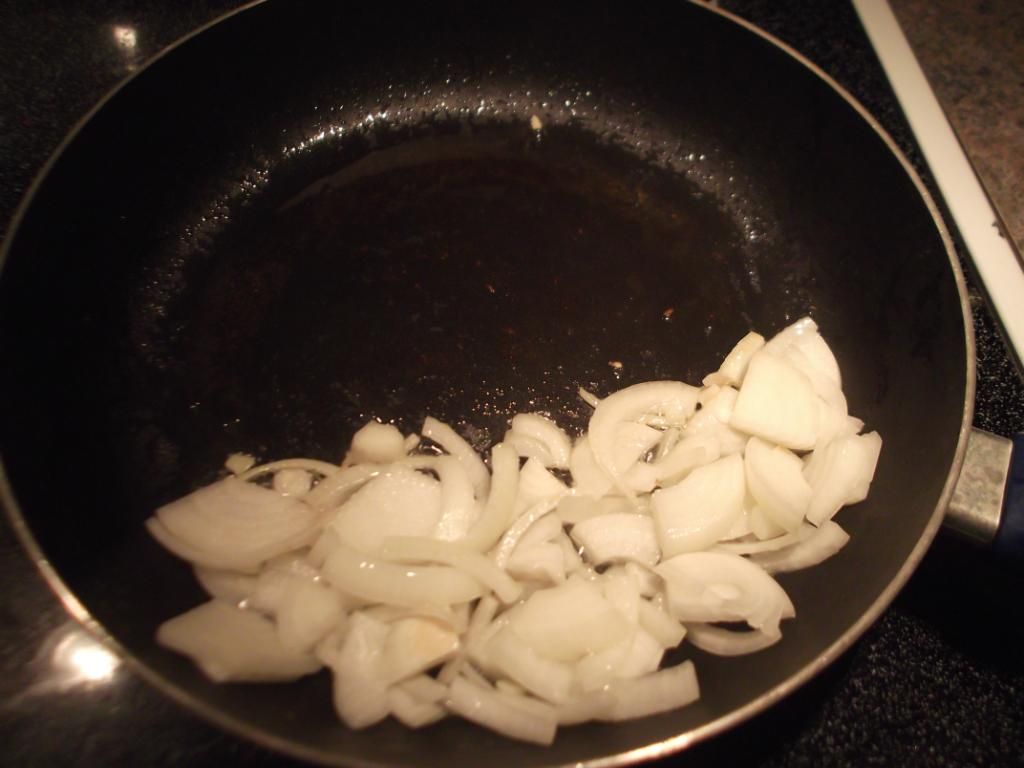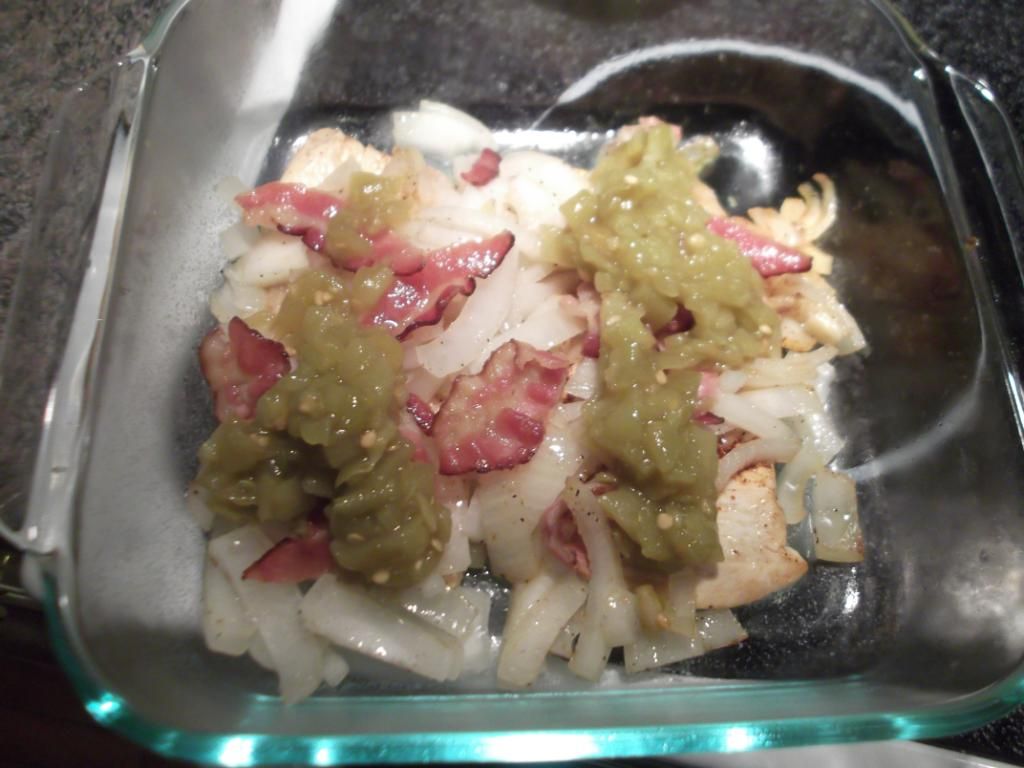 I love chopped green chilies. I've started keeping them on hand
because I find myself adding them to all sorts of things.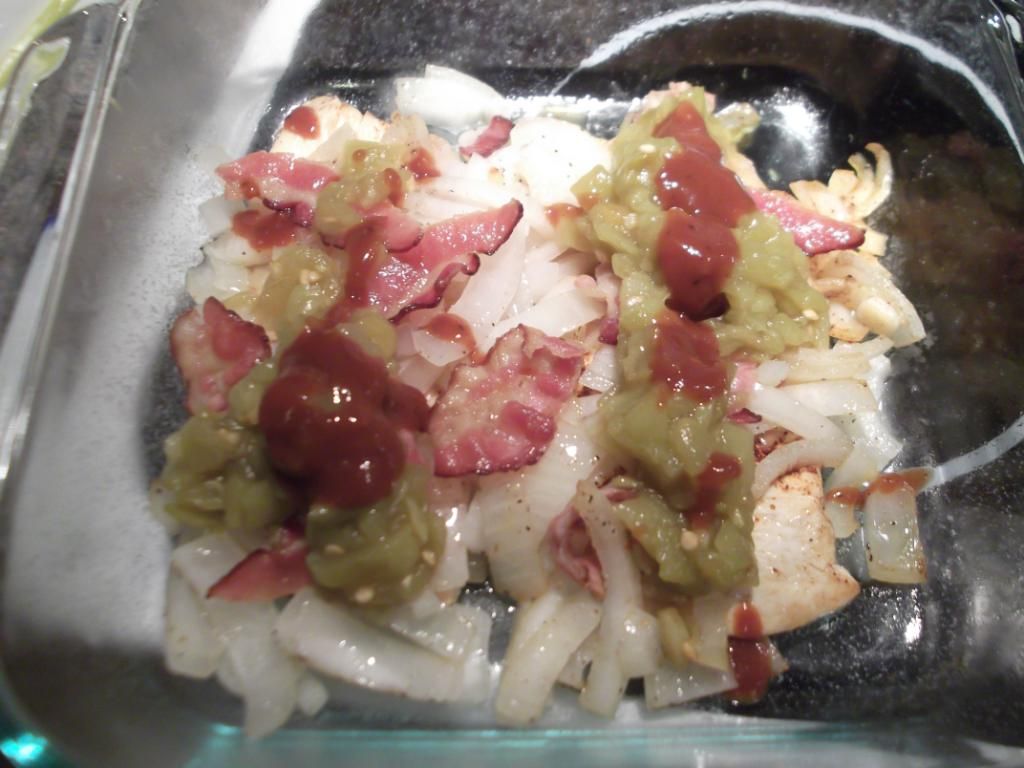 Best low carb BBQ sauce? Stubb's.