This recipe is great for a night when you need a quick meal. While it is cooking your whole house will smell like lemon and rosemary, which is also a plus. I like to cook a whole batch of these tenders and use them over the next couple of days in salads or pastas.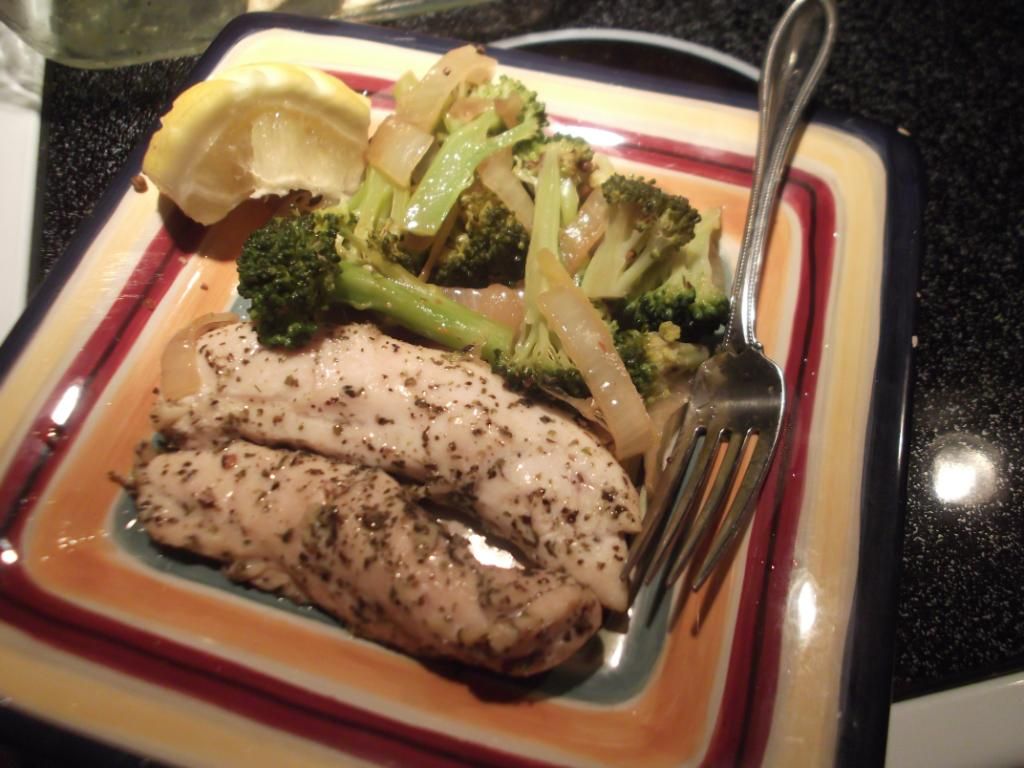 Ingredients
1 package chicken tenders
4 Tbsp Italian seasoning
2 Tbsp lemon flavored cooking oil
butter for baking dish
Directions
Preheat oven to 350 degrees.
Use butter to grease baking dish. (I love my pyrex baking dishes, but you could also use a cake pan if you don't have one.)
Add chicken to baking dish and cover with 1 Tbsp oil.
Sprinkle with 2 Tbsp Italian seasoning. (If desired, you can add a dash of salt or pepper at this step.)
Flip chicken tenders and repeat oil and seasoning on the other side.
Bake chicken at 350 for 30 minutes.
Allow to cool for 5 minutes before serving.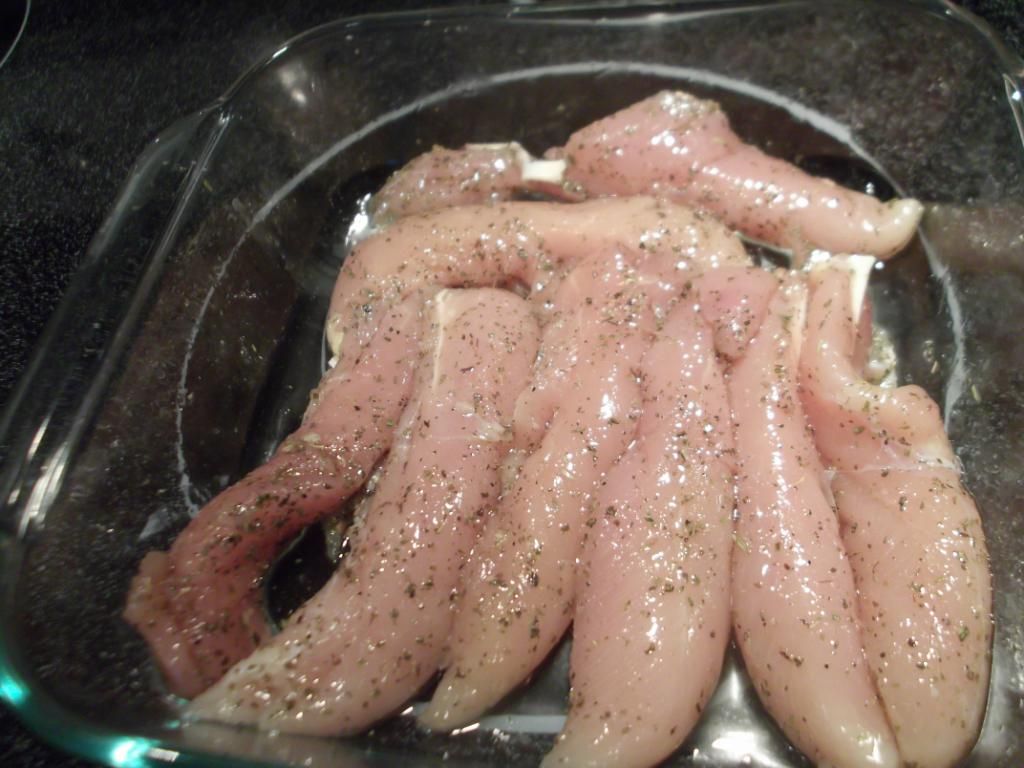 Ready to go in the oven.
These will be hot when they come out of the oven so let them rest for
a minute before you try to cut them. Great on top of salads, pastas,
or just alongside some steamed veggies.