Butternut squash is one of my favorite things to eat in the fall. It tastes kind of like a pumpkin but, in my opinion, is much easier to work with. It has around
7 net carbs per half cup
, so you have to monitor your intake, but it has a lot of fiber so it's okay to have once in a while. I like to bulk it up with other veggies like mushrooms or asparagus, or I just like to eat it plain like you see here.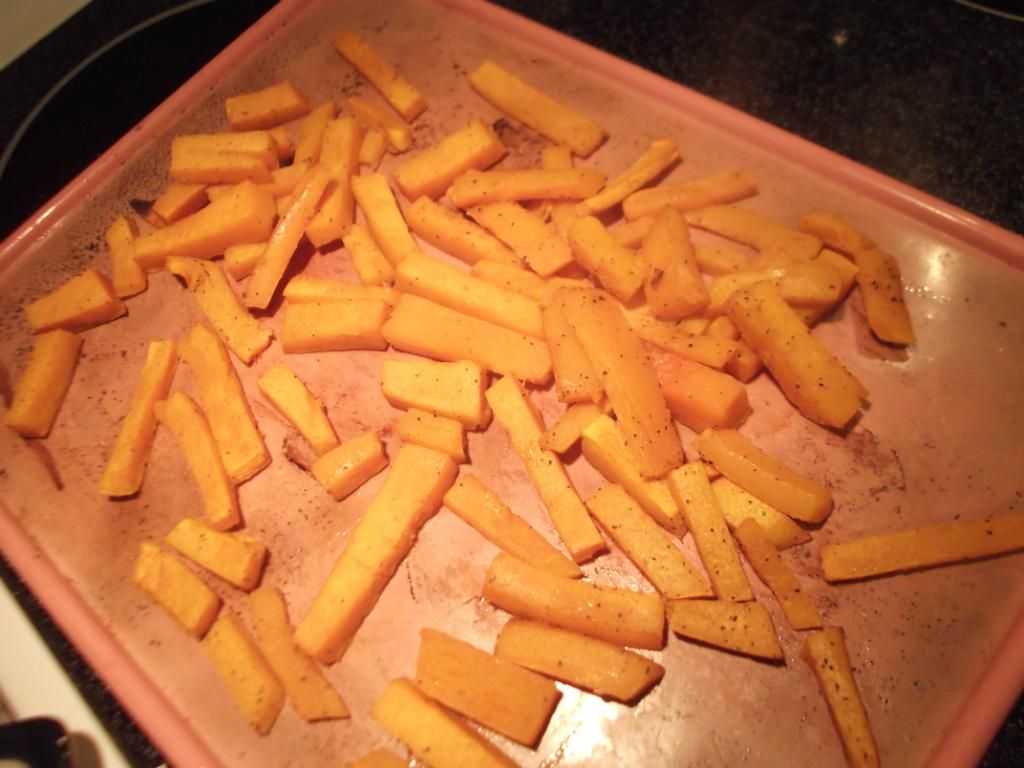 Ingredients
1 whole butternut squash
2 Tbsp olive oil
1 tsp salt
1 tsp black pepper
1 tsp garlic powder
Directions
Preheat oven to 350 degrees.
Cut the butternut squash in half lengthwise and scoop out the seeds with a spoon.
Cut the squash into bite size pieces. Cut off skin with a sharp knife and discard.
Add the squash to a large bowl.
Add olive oil, salt, pepper, and garlic powder to the squash in the bowl.
Using your hands or a rubber spatula, toss until all squash pieces are evenly coated.
Lay squash on a baking sheet and roast for 20 minutes.
Check for doneness. If squash is slightly crispy on the outside but easy to bite into, it's done.
If needed, return squash to the oven for an additional 5-10 minutes.
The squash is a little bit tough to cut. Make sure that you have a
sharp knife and a cutting board.
While delicious, butternut squash can be a pin to prepare. If you're unsure, here's a video to help you out. I generally don't peel mine first, but if you have a sharp veggie peeler that is an option.