Of all the things that I cook, about half of them make it to this blog. Some recipes need tweaking before they are post-ready. Sometimes I forget to take pictures, or the ones that I do take come out crappy. Some recipes are just failures and don't live to see the light of day. This recipe is so good that I wish I could post it twice. It was born out of laziness and cheapness which means that it is both simple to make and simple to shop for. You're going to love it.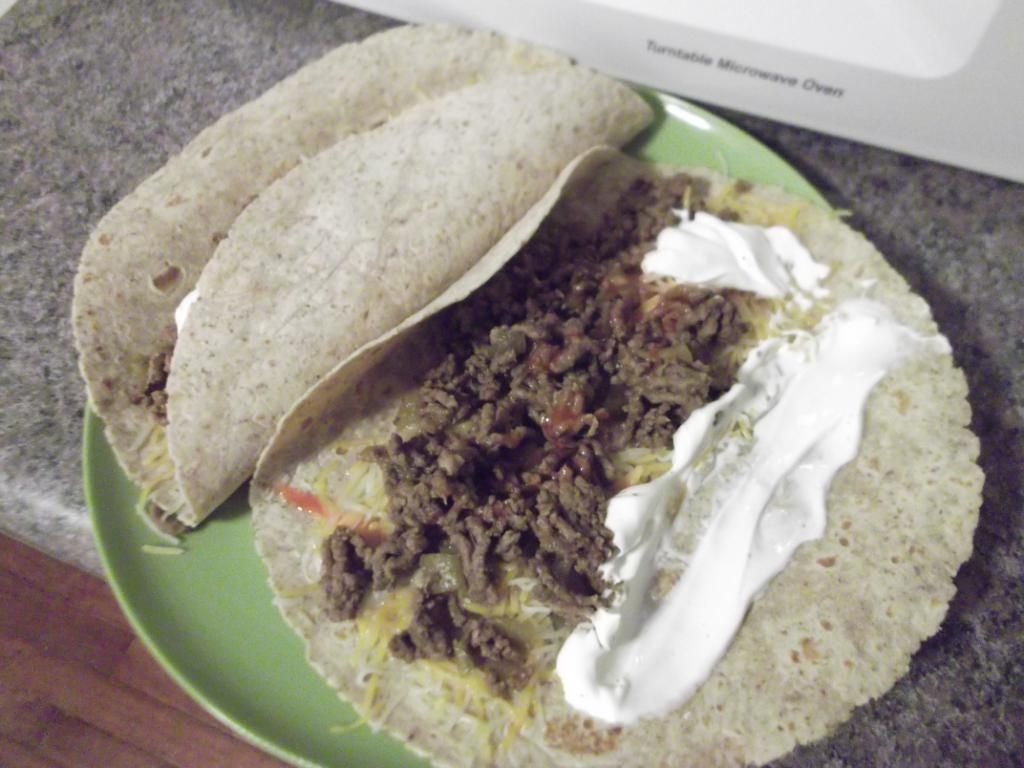 Ingredients
1 package La Tortilla Factory low carb high fiber tortillas
1 pound ground beef
1- 4 oz can diced green chilies
1 packet taco seasoning
1-8 oz package Mexican blend cheese
sour cream to taste
hot sauce to taste
Directions
Heat a large skillet over medium and spray with cooking spray.
Add ground beef to skillet and break up with a wooden spoon.
Once ground beef is about halfway cooked, add packet of taco seasoning and entire can of chilies (do not drain) and stir with wooden spoon until all ingredients are incorporated.
Once ground beef is completely cooked (no more visible pink) set aside to drain in a large colander.
Heat tortillas in microwave for 20 seconds.
Sprinkle cheese blend to taste on tortillas.
Top cheese blend with ground beef mixture.
If desired, add additional cheese on top of ground beef mixture. Add hot sauce and sour cream if desired.
Serve with salsa if desired.
Notes
Don't be scared of this recipe. You can't mess it up. If you don't have exactly a pound of ground beef it will be okay. I actually like to cook a little extra and take it to make taco salad the next day.
Diced green chilies don't have much heat, so feel free to add another can if you're looking for something spicy.
We used Texas Pete for the hot sauce because that is what we had on hand, but I think a Mexican type hot sauce like Valentina would probably have been even tastier.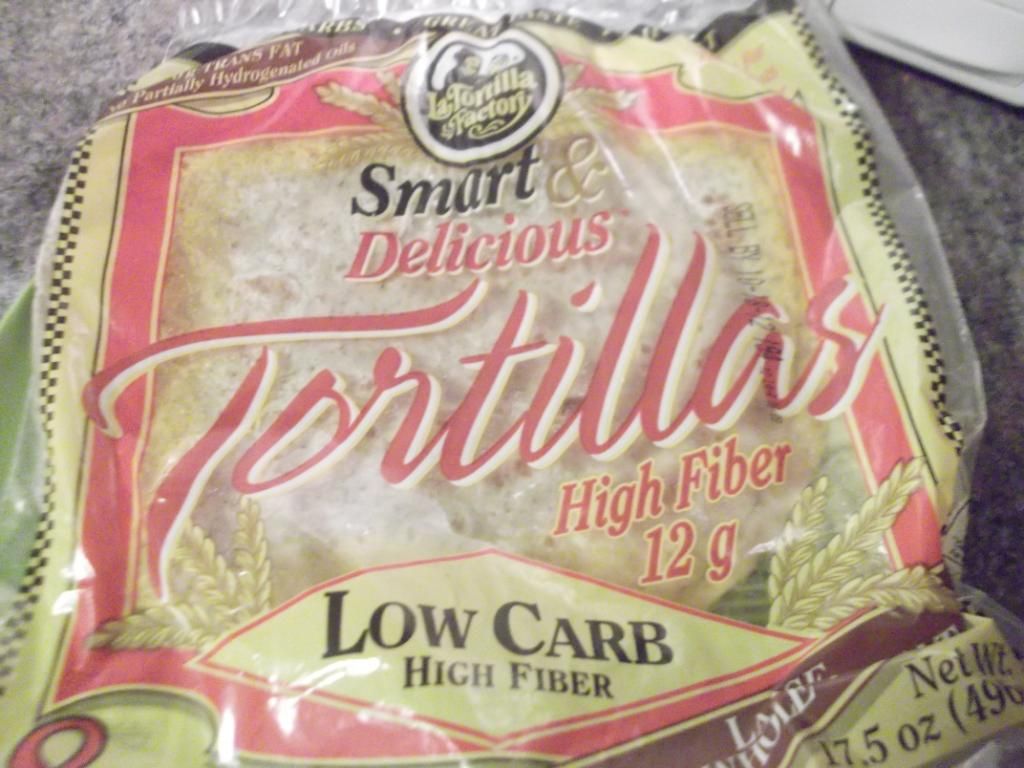 I love these low carb tortillas.