One of my favorite things about fall is the produce. I love squash of all varieties, asparagus, and dark greens. This recipe is incredibly versatile. I like to make it with butternut squash and mushrooms, but you can sub in whatever veggies make you happy. Also, I tend to use garlic powder and maybe Italian seasoning for my veggies, but almost anything will add a little flavor. Play around and find something that makes you happy.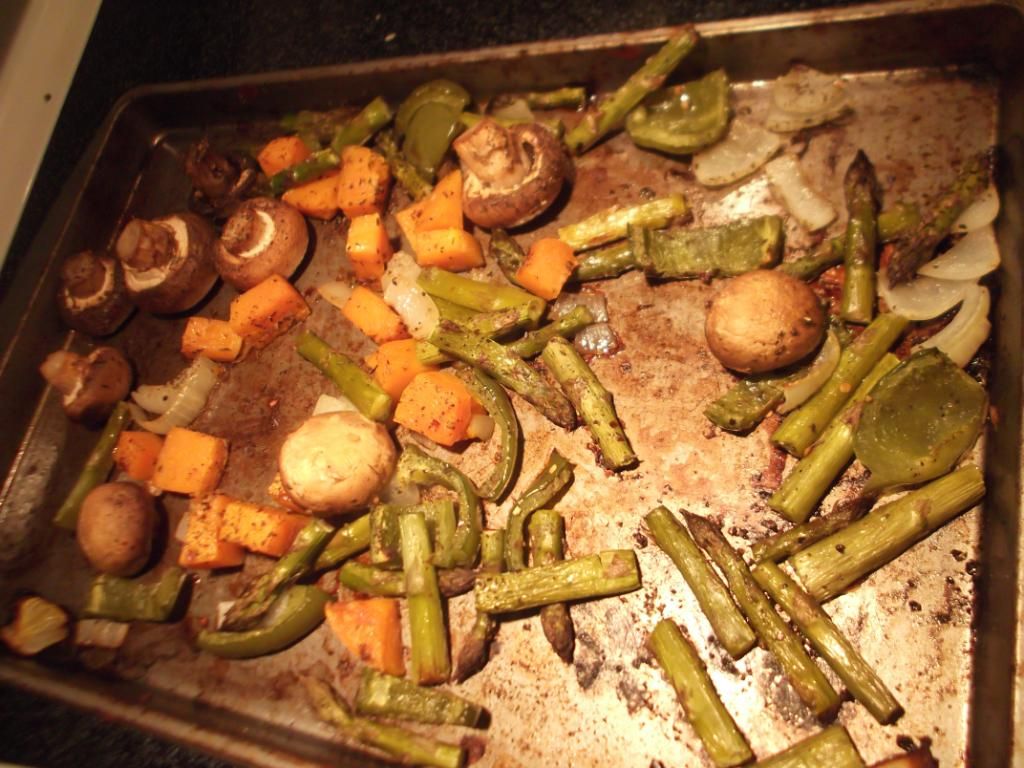 Ingredients
1/4 of 1 butternut squash
1 C mushrooms
1 bunch asparagus
1/4 of 1 green bell pepper
1/4 of 1 yellow onion
2 Tbsp olive oil
1 tsp black pepper
1 Tbsp Italian seasoning
1/2 Tbsp garlic salt
1 tsp crushed red pepper
Directions
Preheat oven to 425.
Peel butternut squash and chop into bite size pieces. (Instructions for peeling/chopping butternut squash available here.)
Wash mushrooms to remove any dirt and set aside to dry.
Chop onion and green bell pepper into bite size pieces.
Prepare asparagus, removing lighter colored, woody parts from the bottom and breaking top of stalk into two bite size pieces. (Instructions for preparing asparagus available here.)
Add squash, mushrooms, asparagus, bell pepper, and onion to a large bowl.
Add olive oil, pepper, Italian seasoning, garlic salt, and crushed red pepper to bowl.
Toss with rubber spatula or your hands until all veggies are evenly coated. If powder ingredients aren't sticking to vegetables, add another Tablespoon of olive oil.
Spread veggies out in an even layer on a baking sheet.
Place pan in oven for 10 minutes.
Remove pan from oven and flip veggies with a spatula.
Place pan in oven to roast for another ten minutes.
Serve hot. Top with shredded Parmesan cheese if desired.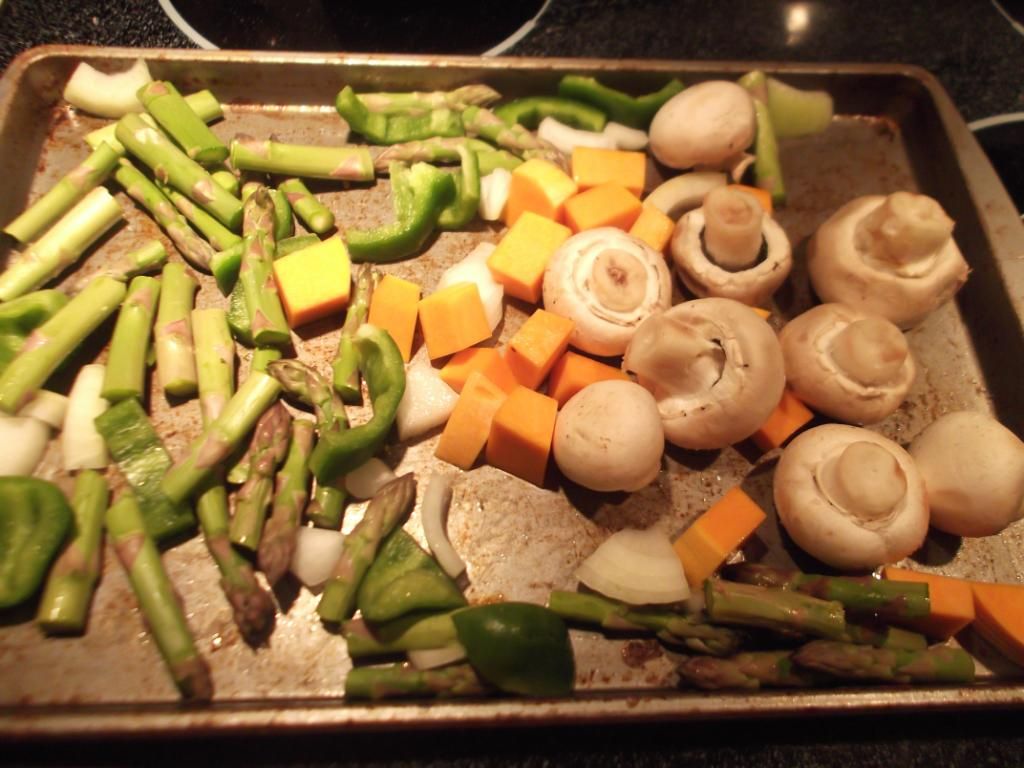 Awesome boyfriend doesn't like squash or mushrooms so I have to put
all of those veggies on one side of the tray.
We are basically large children.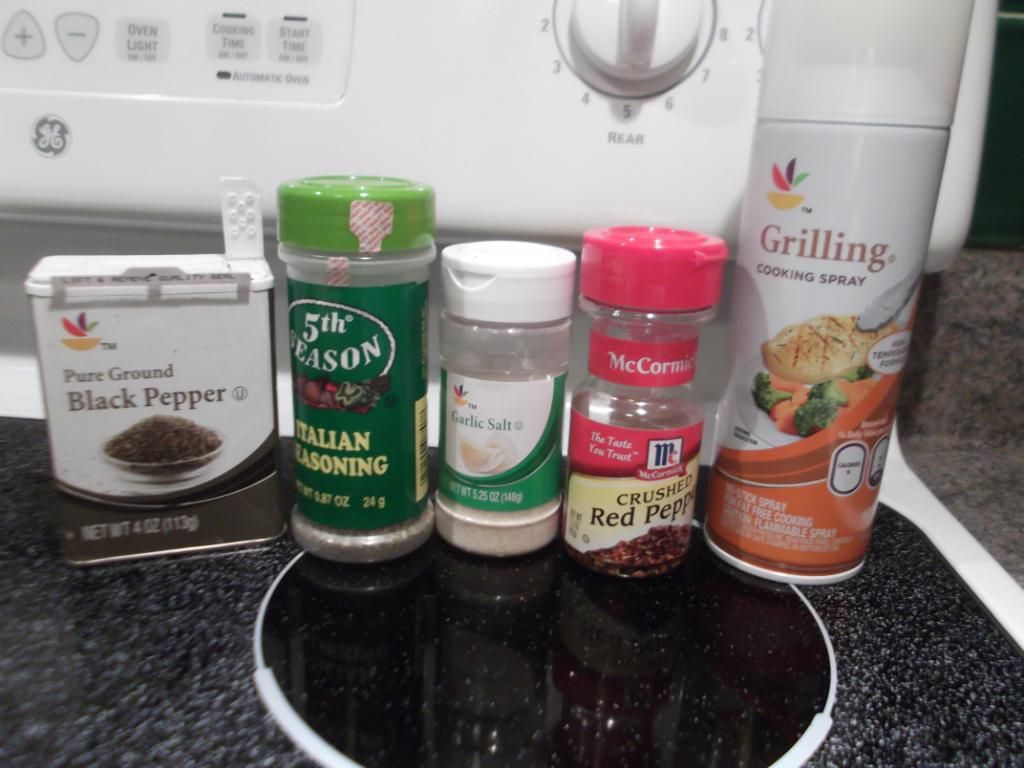 I was out of olive oil so I used cooking spray. Not as delicious, but it
will work in a pinch.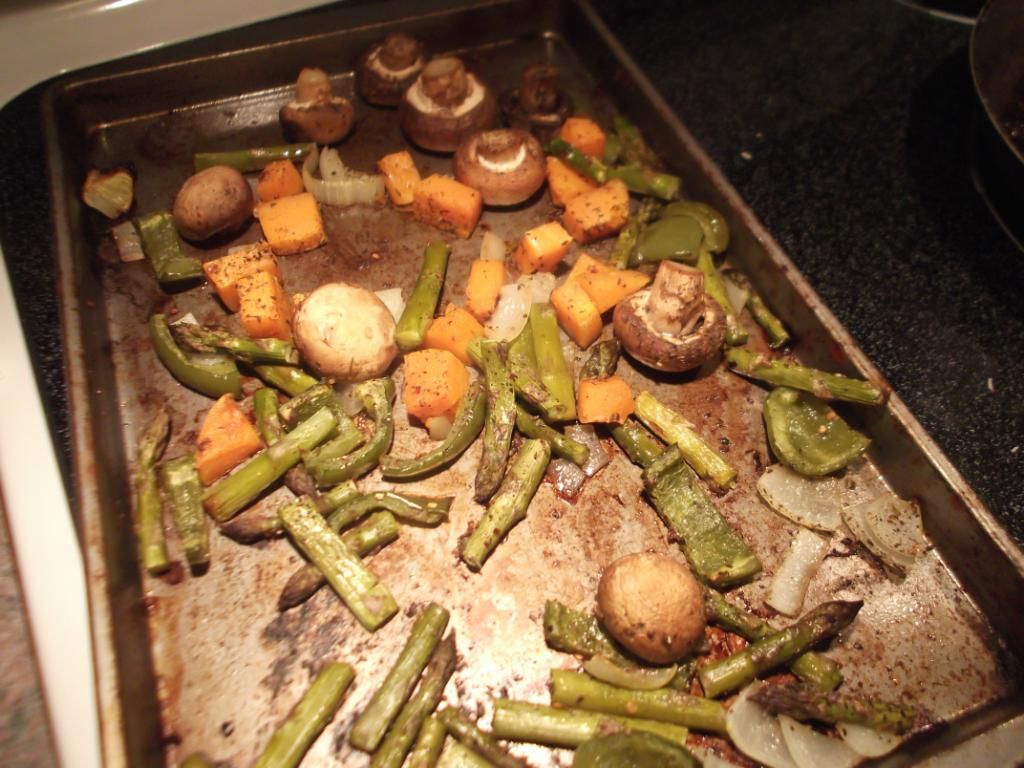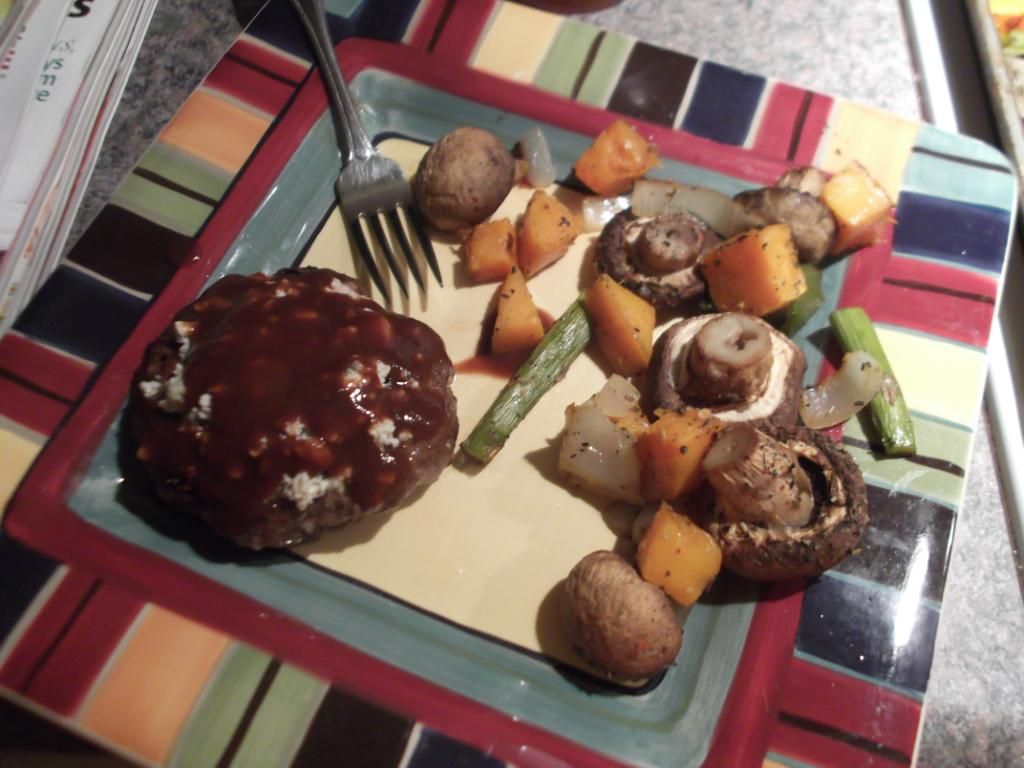 Serve with a burger for a yummy fall meal.