Doc appointment at 10:00 so I got to sleep in a little. Tried to pick up breakfast on the way to the office but it was after 10:30. Rats!
Breakfast
(drove through McDonald's)
McDouble, no bun
small coffee with 2 creamers
Lunch
tortilla pizza cooked in toaster oven at work:
low carb tortilla
1 Tbsp pizza sauce
shredded cheese
Steak-umms
mushrooms
Snack
handful of salted peanuts in shell
Snack
tomato, garlic, and mozzarella salad picked up from grocery store deli
2 vodka with soda water and lime wedges
Dinner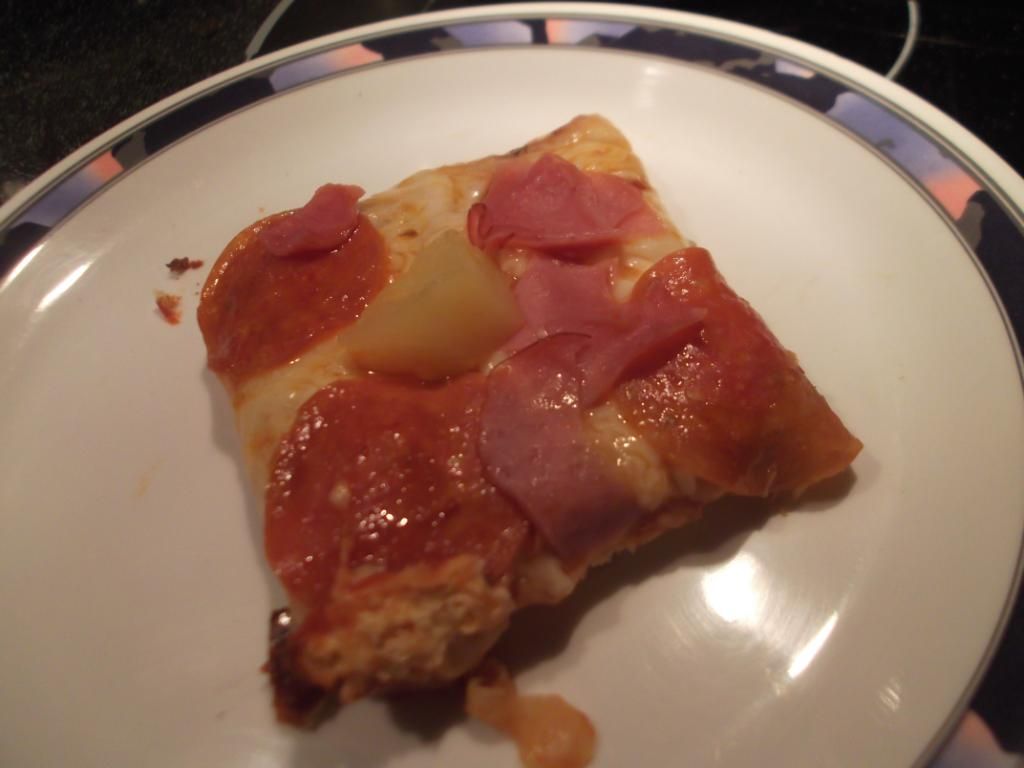 New Pizza Casserole with Crust!
- it was so good that awesome boyfriend and I ended up polishing off most of it
Snack
Power Pudding
Water
80 ounces
Exercise
yoga video
Supplements
green tea extract
caffeine
one a day multivitamin
fish oil
fiber
Glutamine