If you've been reading for a while then you have surely seen the original recipe for
low carb peanut butter cookies
. These cookies are one of my favorite desserts, for many reasons. I always have the ingredients on hand, so there's no extra trip to the grocery store. They're super easy to make- the whole process only takes a few minutes. Plus, they're easy to pick up and eat, unlike
butter pecan creme brulee
(another of my favorites). The only drawback is that the Splenda leaves something of an aftertaste. It's not hugely noticeable and definitely not enough to detract from the overall goodness of the cookie, but it is something I've been trying to remedy. This additional recipe for low carb peanut butter cookies packs a wallop of peanut butter flavor. Adding flax seeds adds for a different and interesting texture. I've called it a success.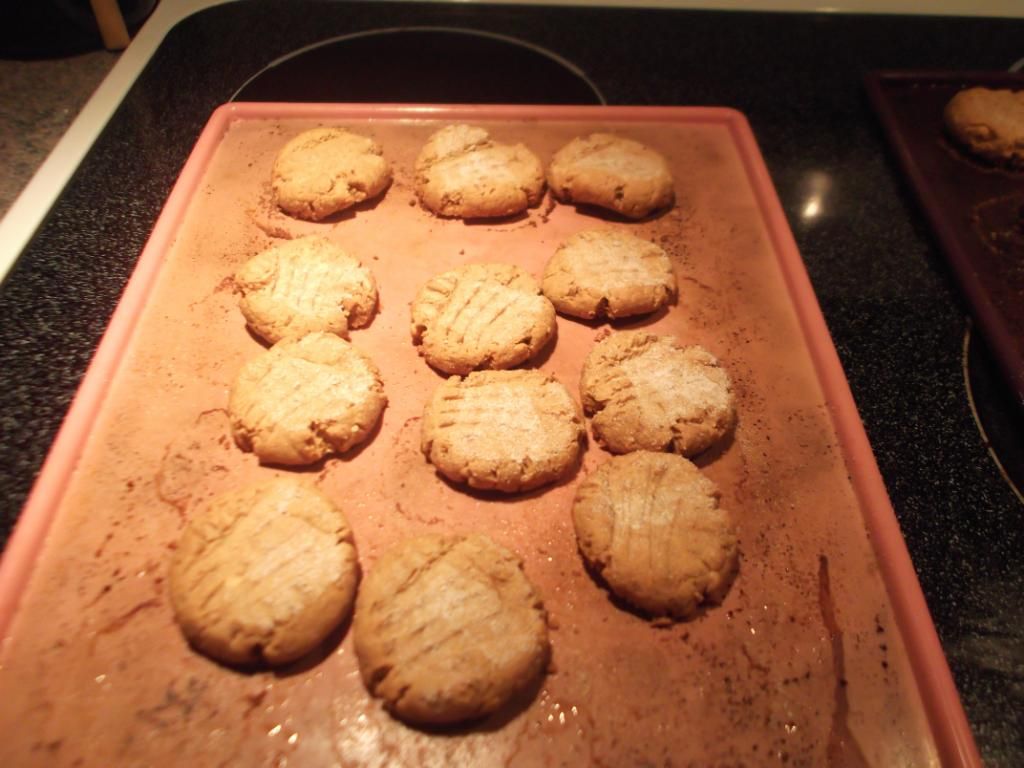 Ingredients
1 C peanut butter
1 egg
1 C Splenda
1/2 C ground flax seeds
1 Tbsp vanilla extract
Directions
Add all ingredients to a large bowl.
Mix with a wooden spoon until all ingredients are incorporated.
Roll dough into golf ball sized balls.
Place dough balls onto a greased cookie sheet.
Using a fork dipped in Splenda, flatten each cookie by making a plus shape.
Bake for 10-15 minutes. Enjoy!
These cookies are a little bit more crumbly than the original recipe, so I would recommend them for eating at home. I tried to take one to work and I ended up eating peanut butter crumbs. The peanut butter flavor is amazing though, and worth it.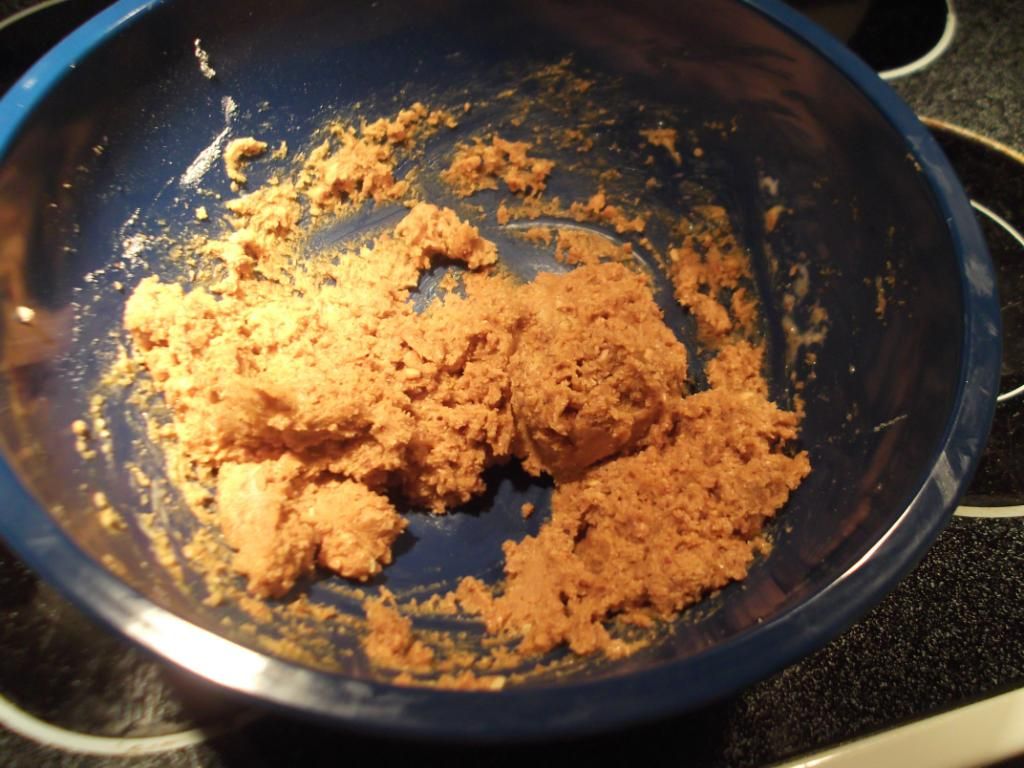 Once your cookie batter looks like this it's ready to be formed into balls.
If it's too thick, add a little water or coconut oil. If it's too runny, add
more flax.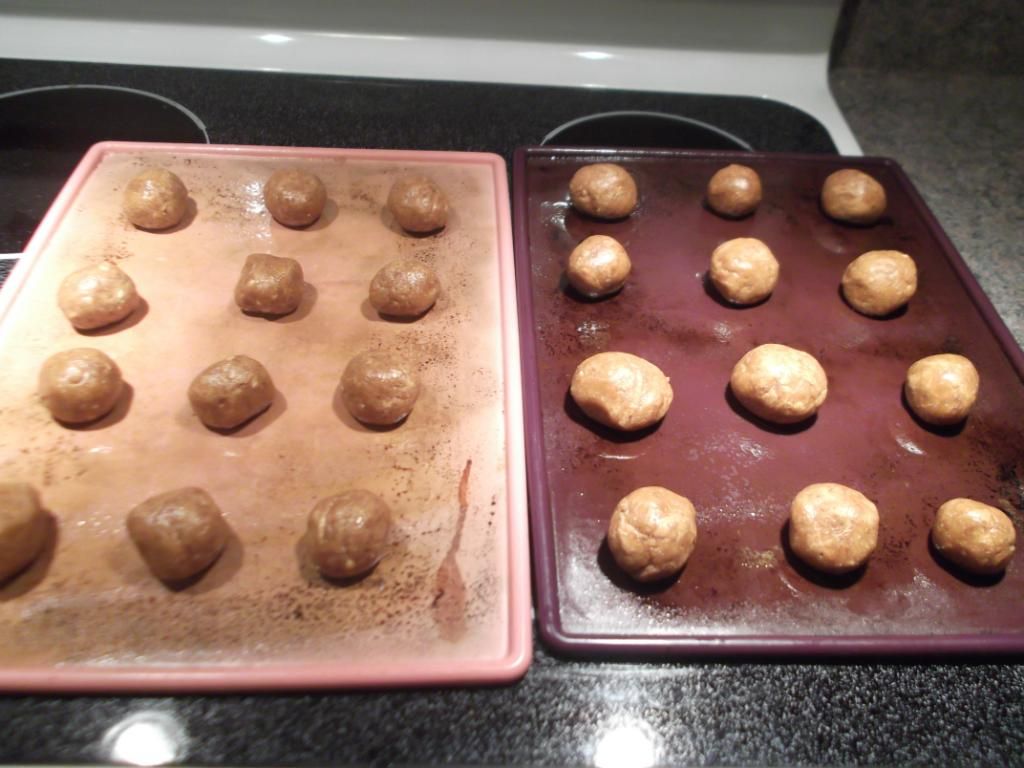 Cookies ready for the oven.