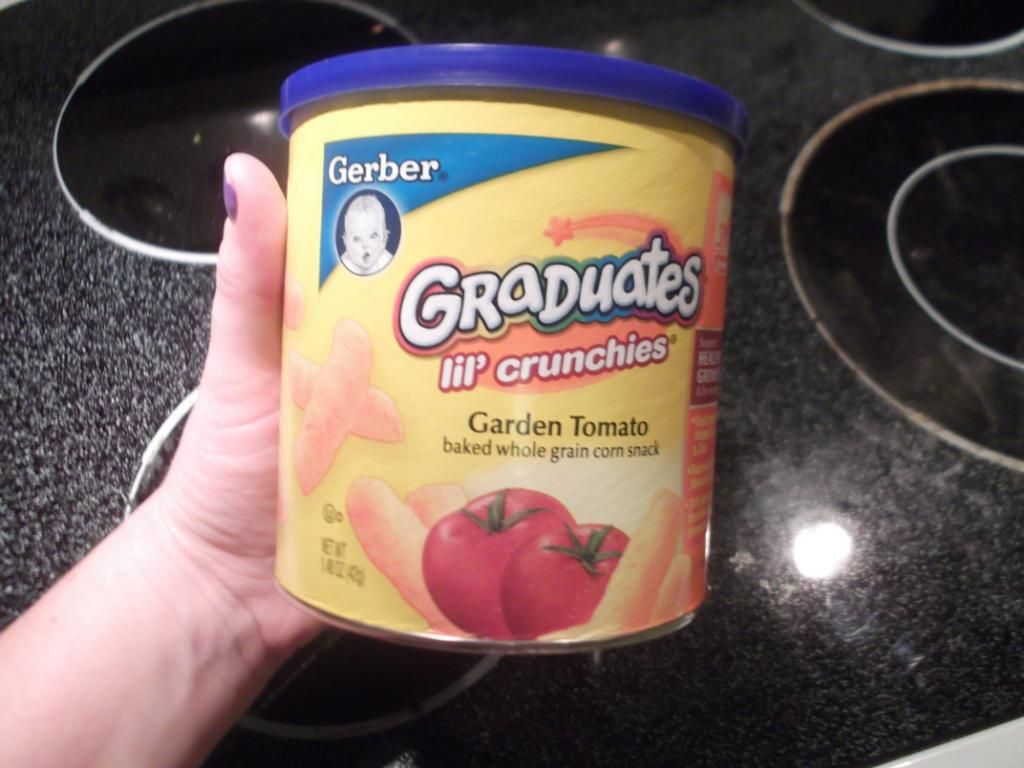 This snack has no nutritional value, which is usually
something that I steer away from. However, they taste
just like cheetos and you get 20 of them for only a few carbs.
You can find them in your grocery store by the baby food.
You'll feel silly when you are at the check out
buying baby food, but you'll thank me later.
Breakfast
hot flax cereal
coffee with 2 Tbsp heavy cream
Lunch
(leftovers from
dinner Monday
)
1 C egg drop soup
2 chicken satay skewers with
2 Tbsp peanut butter
1 C
light and fluffy chocolate mousse
Snack
1/2 C ranch flavored sunflower seeds
1/2 C cottage cheese
20 Garden Tomato Crunchies from Gerber Graduates
Dinner
rotisserie chicken
1/4 of 1 rotisserie chicken picked up from the grocery store
1/2 of 1
Dole Southwest salad kit
1/2 C cottage cheese
2 glasses Skinny Girl white peach margarita over ice
Snack
2 rounds mini Babybel cheese in Bonbel flavor
lots of water all day at work
Supplements
fish oil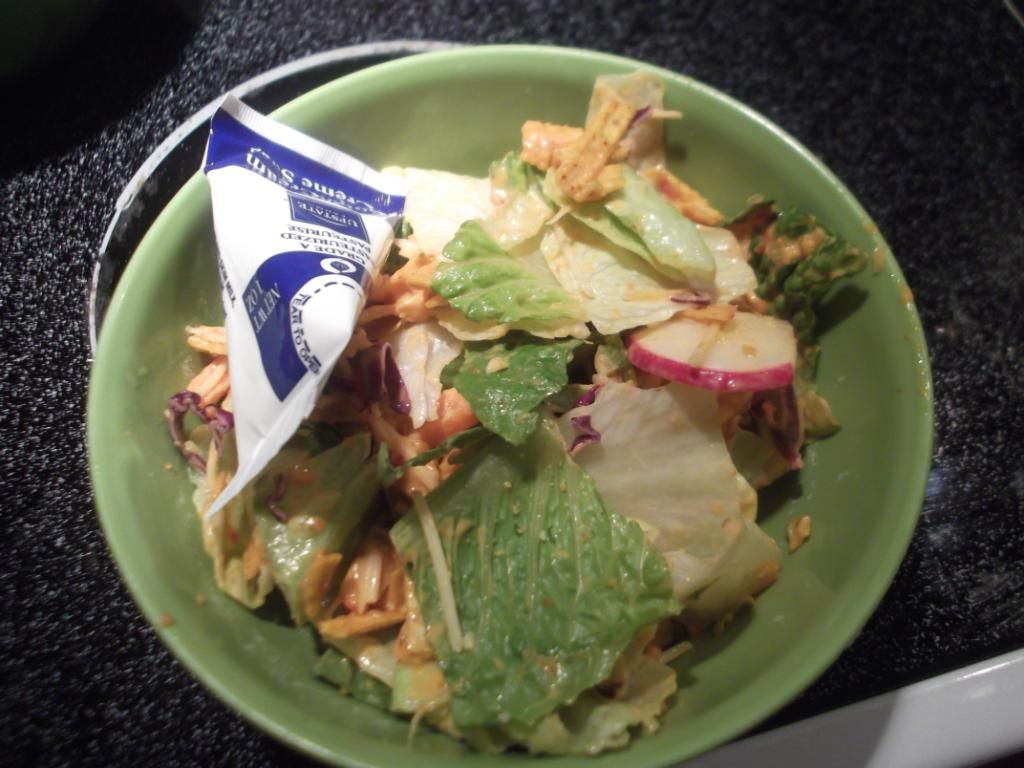 Awesome boyfriend and I love to split this salad kit by
Dole. Well, mostly I love to split it and he eats whatever
I cook for him!
raspberry ketones
B complex
L-Glutamine
fiber
I love all of the Skinny
Girl drinks. This is my
favorite flavor for summer.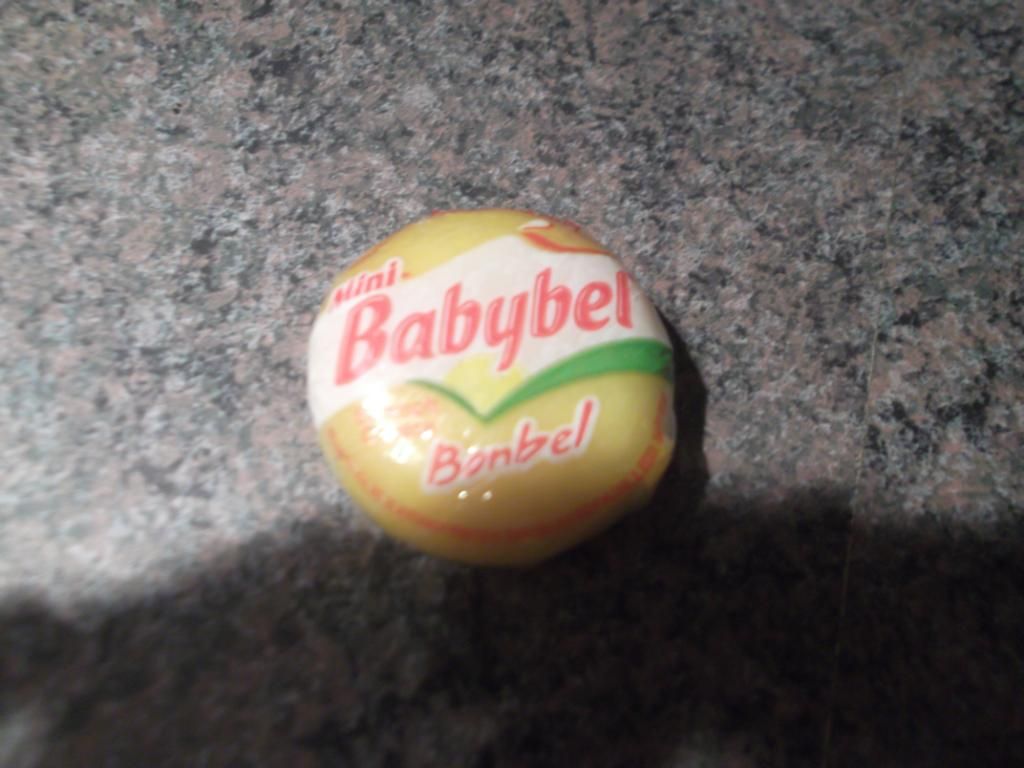 I love these little cheeses!