Breakfast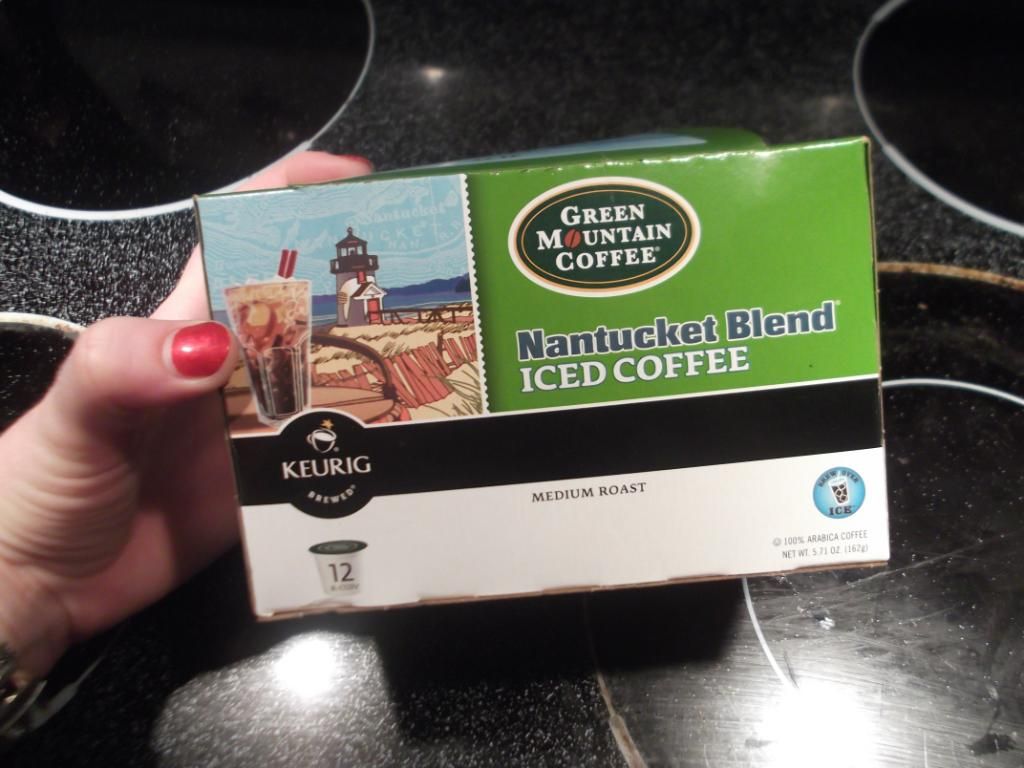 This coffee is tasty and it actually brews right over ice,
which I love for the summer.
hot flax cereal
1 Cup coffee with
2 Tbsp heavy cream
1 packet Splenda
Lunch
(out at at
Kiyoko Express
)
hibachi steak with mushrooms
grilled onions and zucchini
ginger sauce
Coke Zero
Snack
(car food: driving to PA for the weekend)
1/2 C sunflower seeds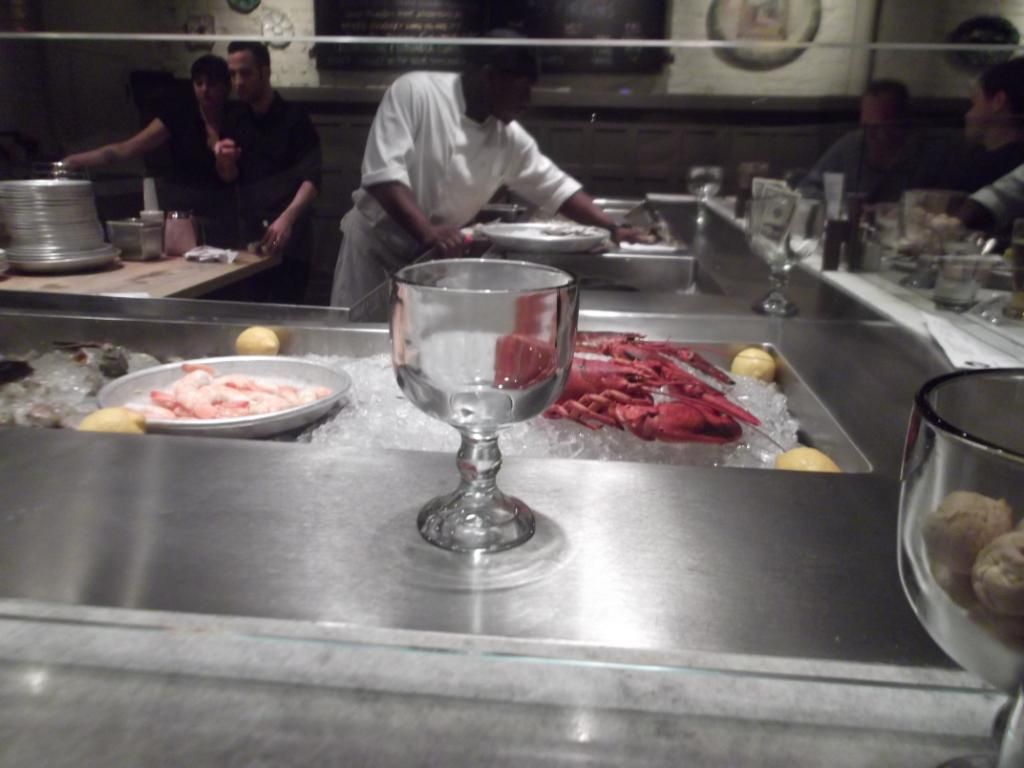 I tried to take pictures of the oyster bar but they didn't come
out very well. The cold bar at this place was amazing and
most everything on a cold seafood bar is low carb friendly.
If you're ever in Philadelphia I highly recommend stopping
by this spot.
1 burger patty with 2 pieces swiss cheese from McDonald's
unsweet tea with 1 packet Sweet'N Low
Snack
(out at
Oyster House Philadelphia
)
4 raw oysters with horseradish and lemons
6 oysters Rockefeller
1 glass dry red wine
Dinner
(out at
Chris's Jazz Cafe
in Philadelphia)
pulled pork topped with
cole slaw, fried onions, and pickles
side of asparagus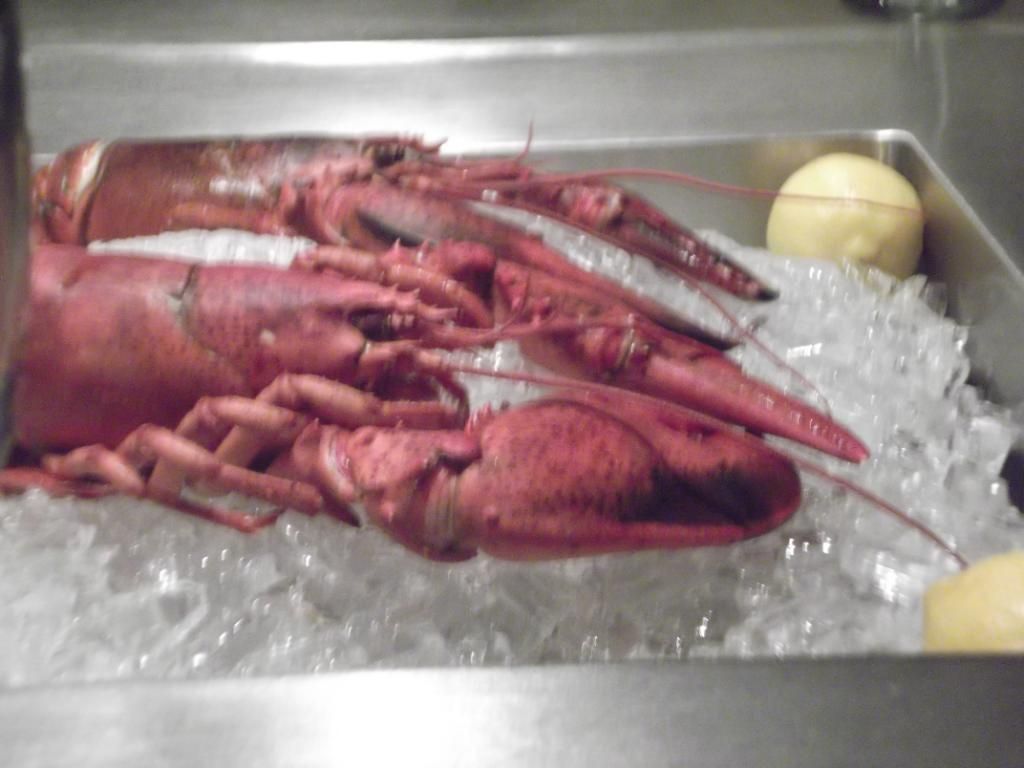 I didn't actually get to eat these because I couldn't
convince my friend to split one with me. I saw several go
out and they looked delicious. Bring on the butter.
1 1/2 ounce vodka with soda water and lime wedges
plenty of water all day
Supplements
fish oil
raspberry ketones
L-Glutamine
B complex
fiber