This recipe is super delicious. The red sauce is on the salty side so the sweetness of the apples in the sausage is a good contrast to that. Also, it reheats extremely well the next day which makes it a winner if you like leftovers as much as I do. Plus, you get to eat pasta! Feel free to substitute chicken, shrimp, veggies, or whatever you like in place of the sausage. Also, you can make a big batch of special sauce ahead of time, freeze it, and pull it out for a recipe like this when you are in a pinch.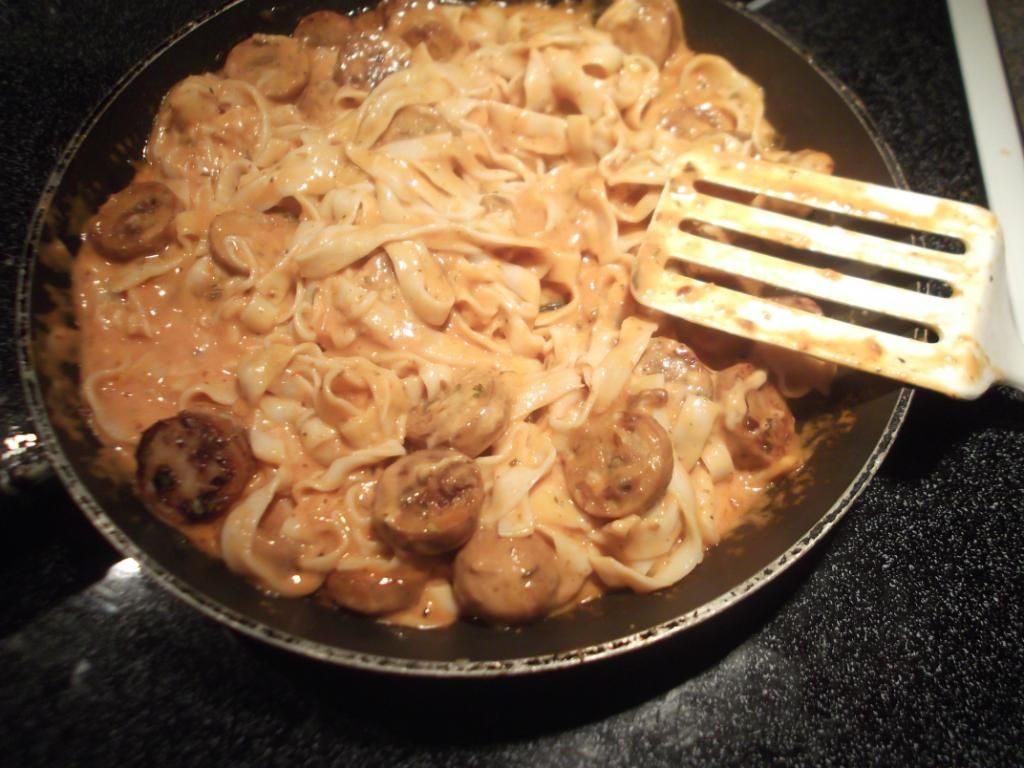 Ingredients
2 packs of Tofu Shirataki noodles
2 Tbsp olive oil
2 Tbsp oregano
2 Tbsp garlic powder
Directions
Add olive oil to a skillet and heat over medium high.
While oil is heating, slice sausages into pieces about 1/2 inch thick.
Once oil is hot, add sausages to pan.
Add garlic powder and oregano to sausages and toss with a spatula.
While sausages are heating, add special sauce to a medium size sauce pan and heat over low.
Drain and rinse tofu noodles using a colander.
Once noodles have drained, add to sauce pan with special sauce and stir with a wooden spoon until noodles and sauce are incorporated.
Continue to cook sausages until they have browned on both sides.
Add special sauce and noodles directly to skillet with sausage and reduce heat to low.
Stir with spatula until sausage, noodles, and sauce are evenly incorporated.
Serve hot with Parmesan cheese, hot sauce, or crushed red pepper if desired.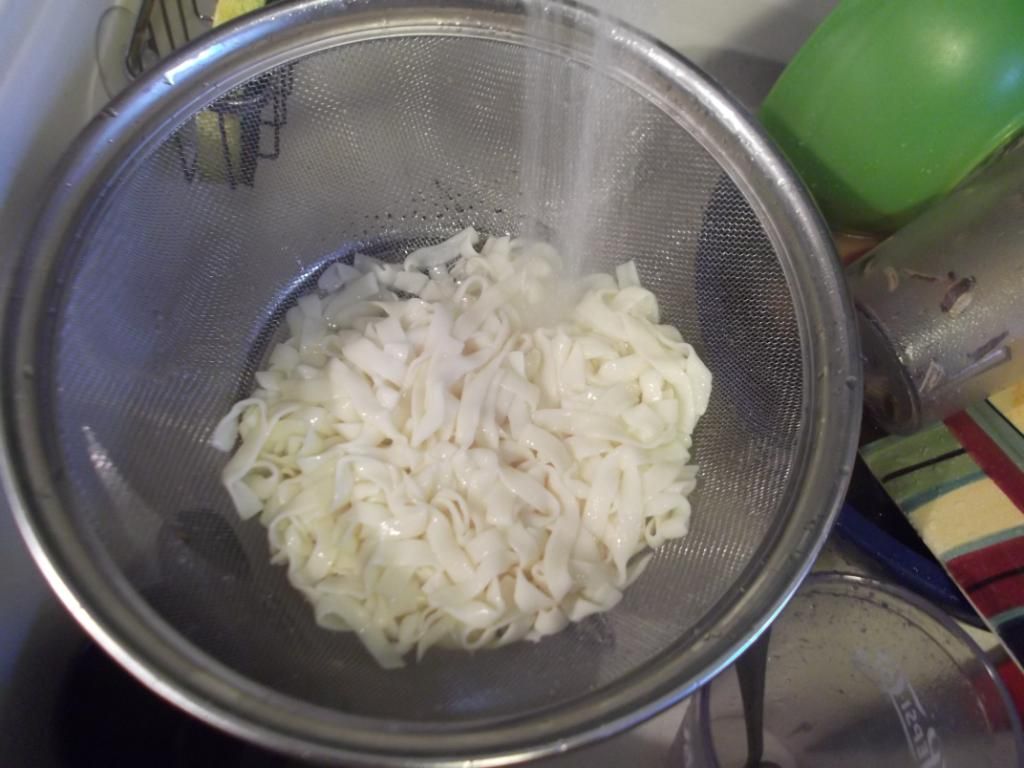 Tofu noodles come packed in water and have a distinct fishy smell when
you first open them. Make sure that you rinse them and allow them to
drain before you make any major moves.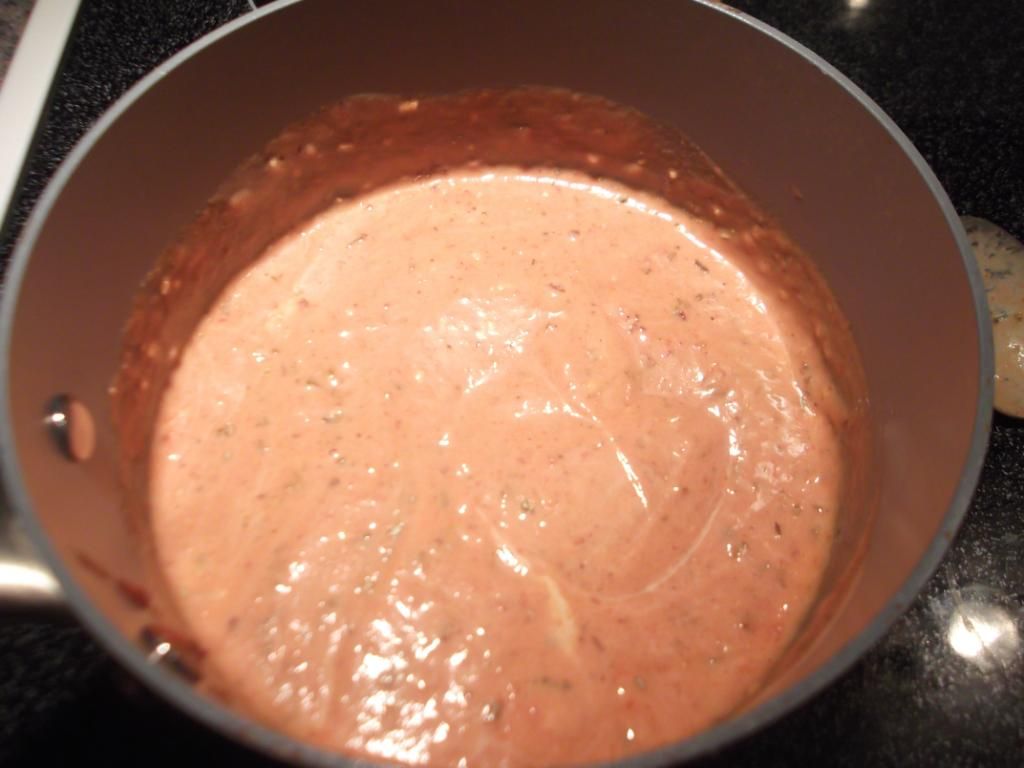 Mmmm, special sauce. I usually keep the ingredients on hand so that I
can whip up a batch as needed. I use this sauce on everything- more
recipes to come. You can make ahead and freeze if you like.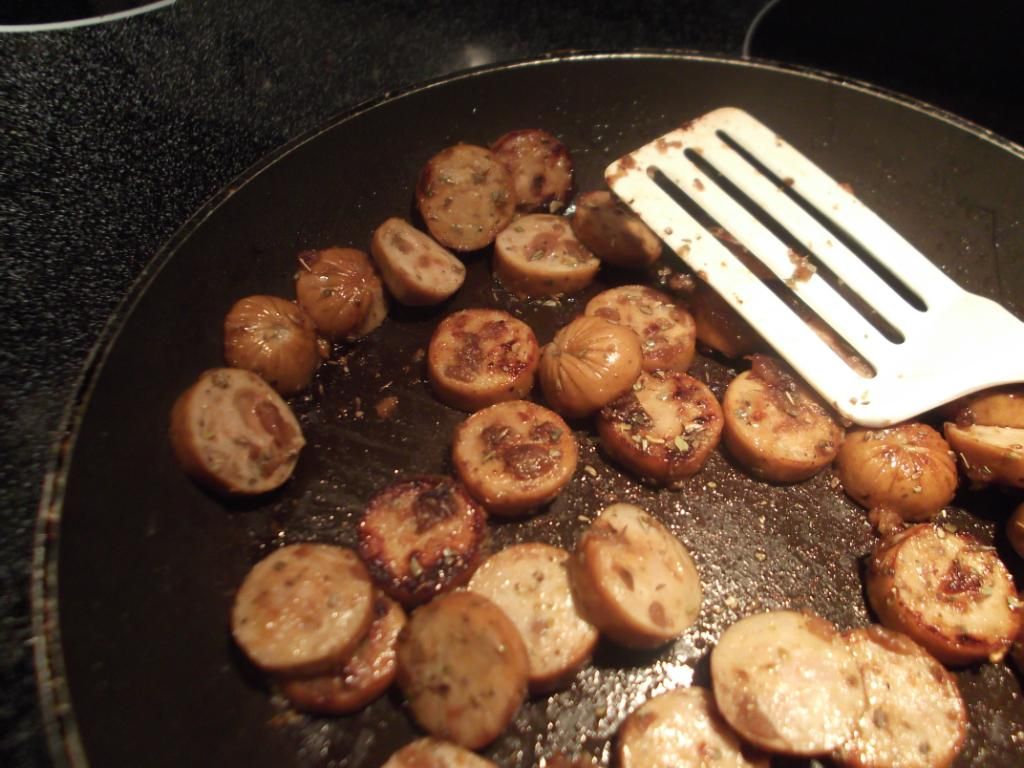 When your sausages look like this they are ready. They don't have to
be super brown all over, but you definitely want some nice toasty parts.