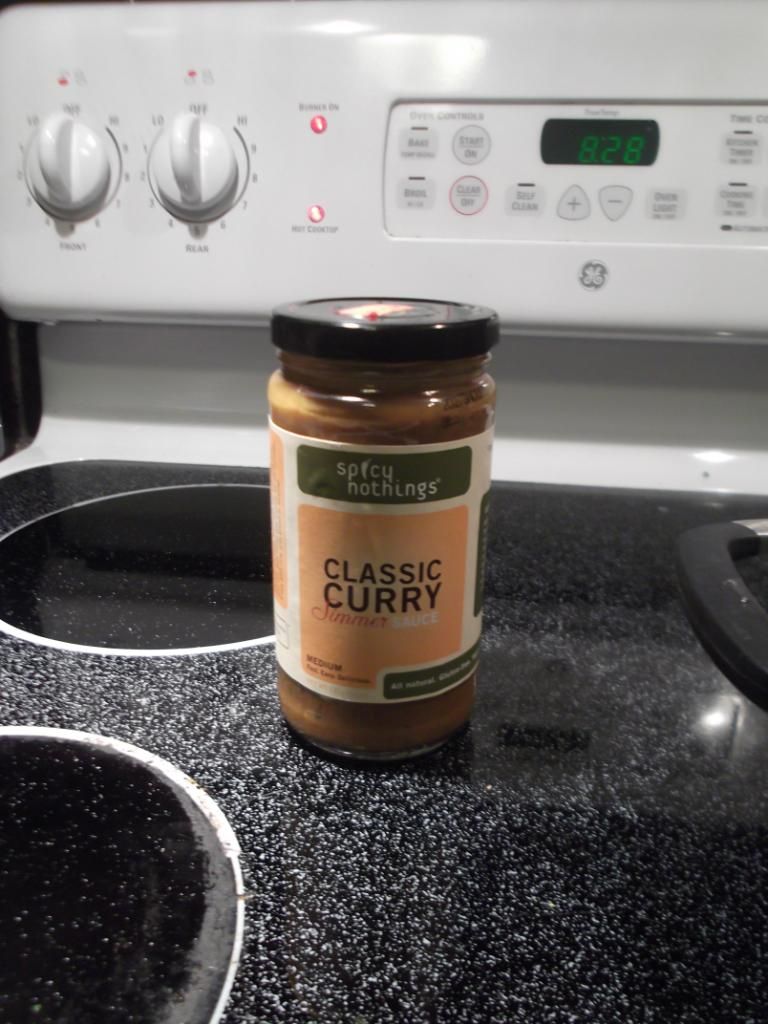 Normally I don't make curries because they are just too much trouble. Too many spices to mix, they don't taste good if you don't get the proportions just right, and we don't eat rice so what's the point? I feel like my life was changed last week when I tried Classic Curry Simmer Sauce by
Spicy Nothings
. I have read about simmer sauces before but have never actually used one for cooking.
I was running to the post office for work and I stopped by
Glut Food Co-op
in Mt. Ranier to pick up some
coconut oil
. Glut is a nonprofit, worker managed cooperative. You can read more about their
mission and values
online. Anyway, I was reaching for the coconut oil when jars of curry caught my eye. Awesome boyfriend and I love curry, especially a really spicy one. I picked one up and low and behold- 12 carbs in the entire jar, which makes enough curry to serve 3 or 4 people.
Awesome boyfriend and I decided to call this recipe a smashing success, after we reconciled following an argument over who got to take the leftovers for lunch the next day. I believe that you could substitute meat or vegetables of your choosing in this recipe. I also think that there are other simmer sauces that you could try if you can't get your hands on this one, just make sure to check the carb count.
Ingredients
1 jar Spicy Nothings Classic Curry Simmer Sauce
1 pound beef (flank steak, skirt steak, or sirloin)
1 broccoli crown
1/2 of 1 yellow onion
2 C green beans
3 Tbsp coconut oil
Directions
Add oil to a large pot and heat over medium high.
While oil is heating chop broccoli and green beans into bite size pieces.
Add broccoli and green beans to pot.
Chop onion into inch long, thin slices and add to pot.
While veggies are cooking, cut meat into thin strips.
Add meat to pot and stir ingredients together with a wooden spoon.
Continue to cook ingredients, stirring occasionally, until meat is cooked through and veggies are tender.
Add entire contents of Simmer Sauce jar to pot and stir with a wooden spoon.
Bring ingredients to a boil, then reduce heat to simmer.
Cover and cook for 20 minutes.
To serve, use a slotted spoon to remove meat and veggies from sauce. Spoon into a bowl. Serve with additional hot sauce if desired.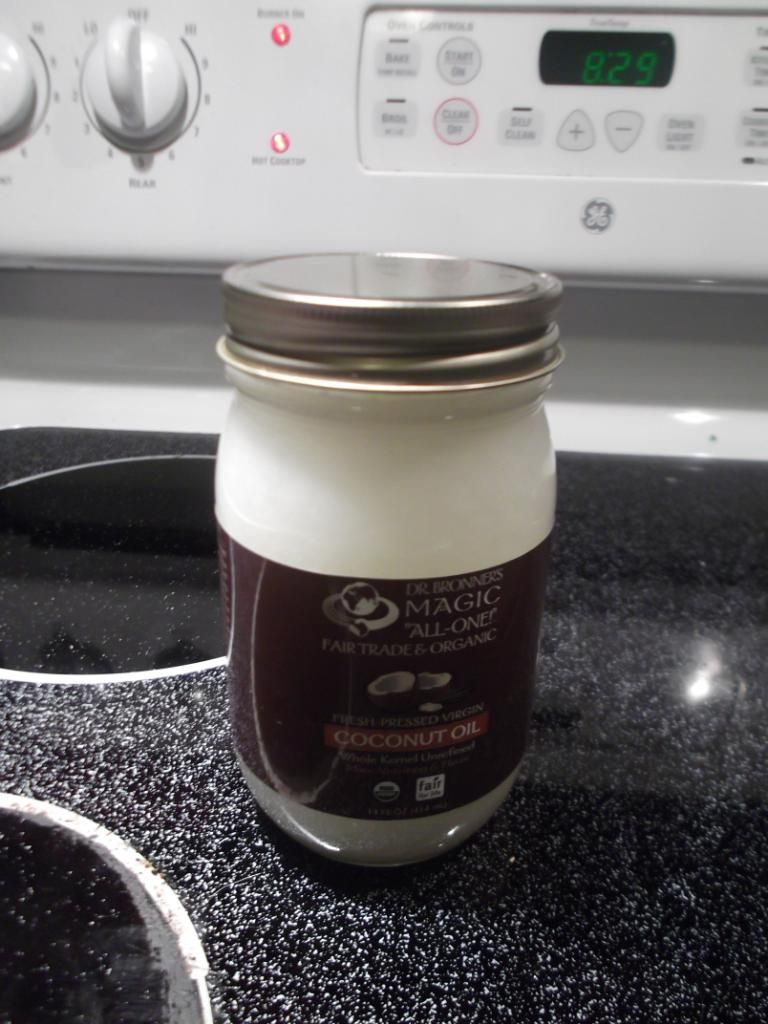 My old friend, we meet again.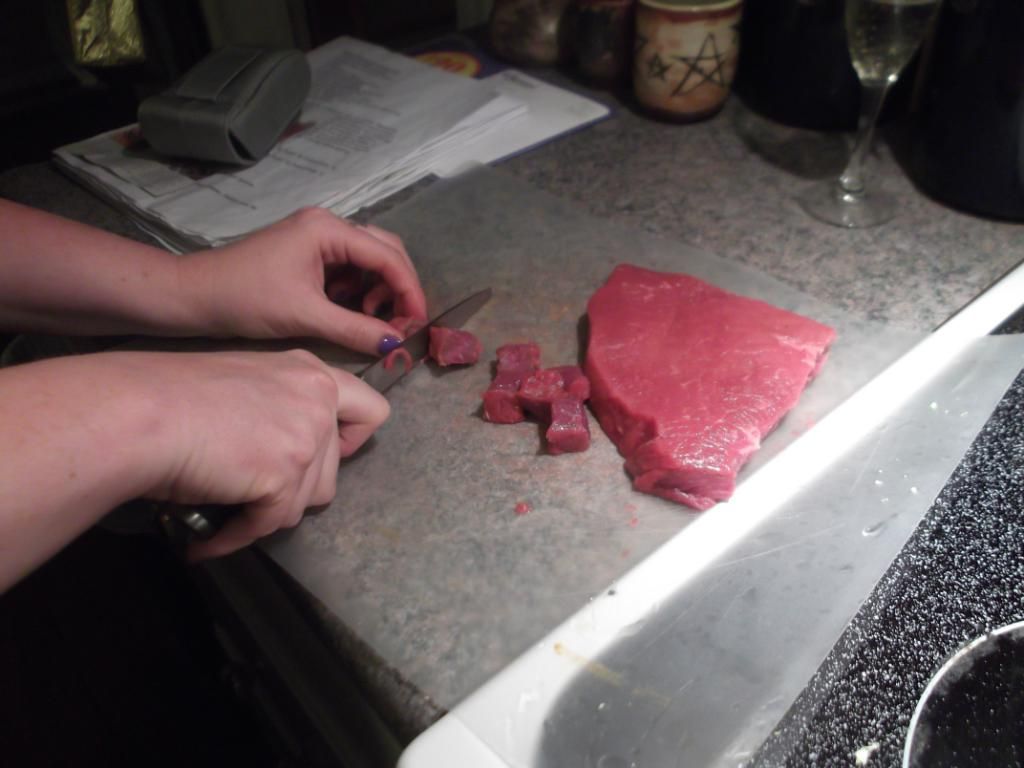 Cutting meat into bite sized pieces. You don't want meat pieces to be so
big that you have to cut them to eat.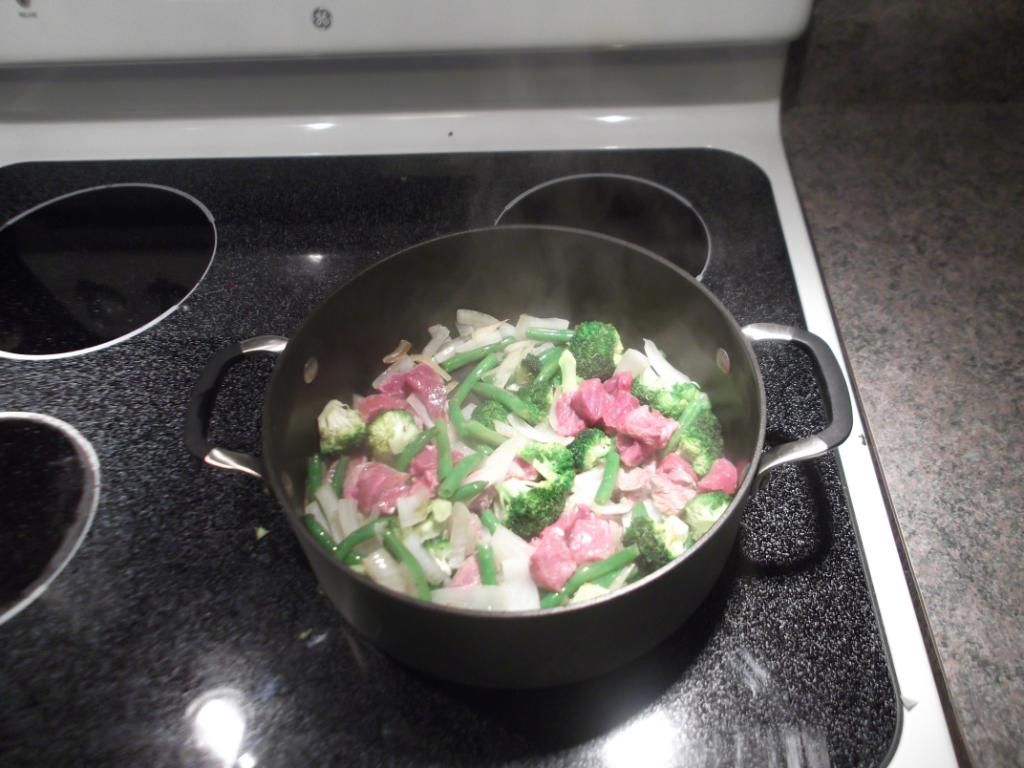 Veggies and steak cooking in coconut oil. Once the steak is almost done,
add the simmer sauce.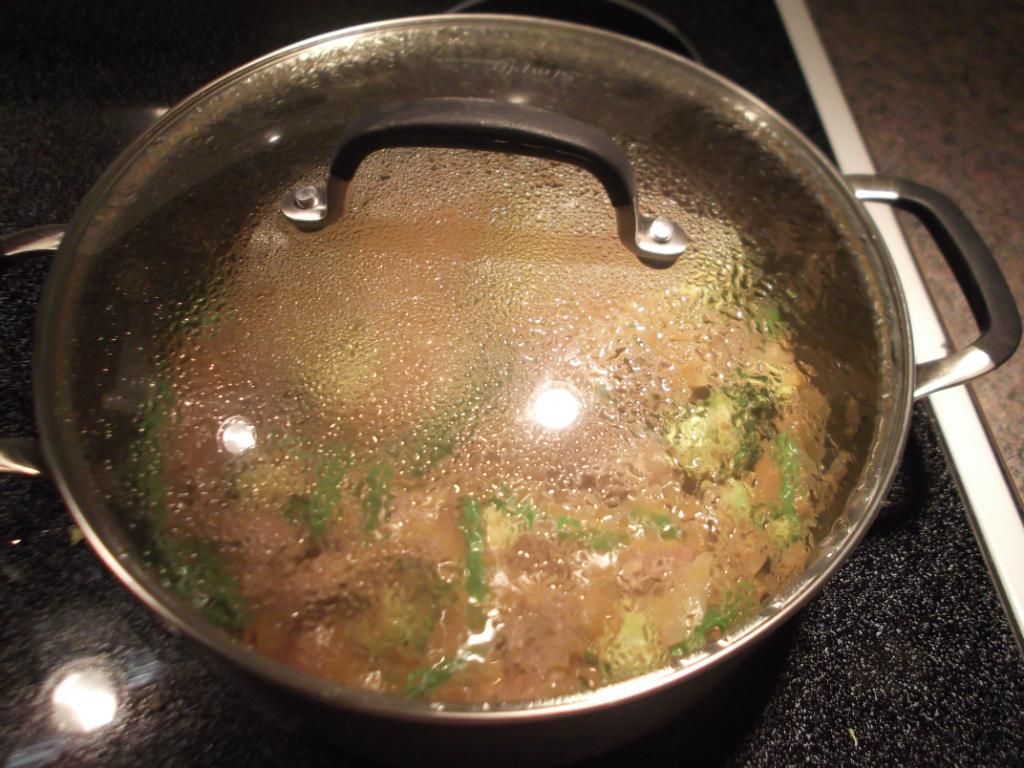 I just added the simmer sauce and covered the pot. If you don't have a pot
with a lid you can cover with foil. I love this pot. I highly recommend
investing in a good nonstick soup pot if you don't already own one.