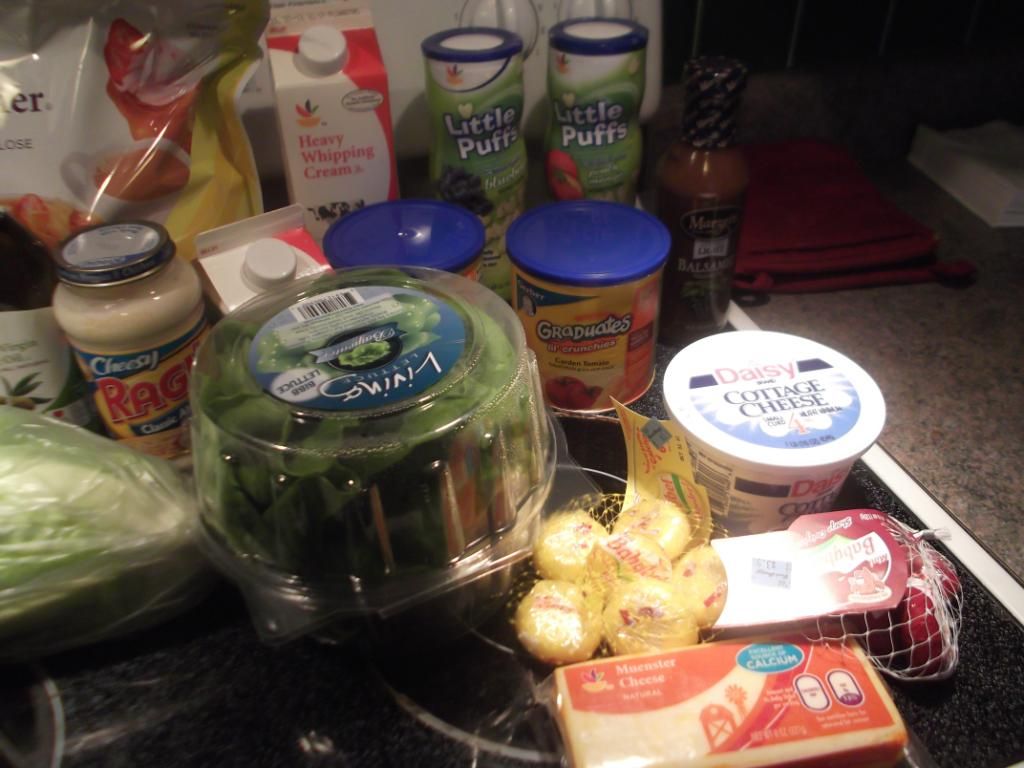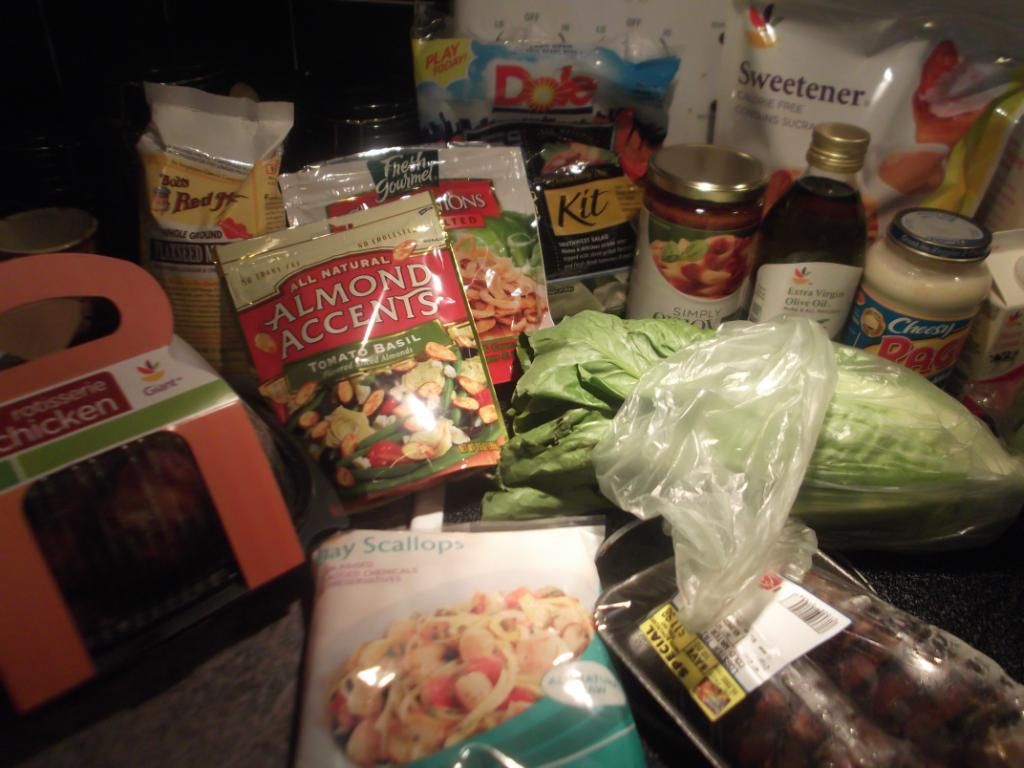 So many groceries I couldn't fit them into one shot!
rotisserie chicken: great low carb meal in a hurry
frozen scallops: I usually use about half a bag of these at a time.
milled flax seeds: for use in hot flax cereal
salad almonds: great way to add crunch to your salad without adding a ton of carbs
salad onions: these little onions are crunchy. You only get about 1 Tbsp per serving, but they are wonderful on top of chicken salad wraps
Dole Southwest salad kit: I love this.
tomato sauce: I keep this on hand, but tomato sauces can be tricky. Make sure that you read labels because some can have as many as 14 carbs per half cup. Yikes!
romaine lettuce: another ingredient to keep on hand
olive oil: good in so many things- keep on hand
Ragu alfredo sauce: I use this to make lots of pasta sauces, including my special sauce.
lobster tails: These were on sale for $5.99 each (!) so I bought some. Going into the freezer for now.
big bag of Splenda: I buy the grocery store brand because it's much less expensive.
heavy cream: keep on hand. Little carton goes to work for my coffee and occasional chai.
gerber graduates lil crunchies in tomato and cinnamon flavors: Awesome low carb snack when you need a little crunch. Make sure that you count your serving size. You can find these in the baby food aisle.
Little Puffs: You'll also find these in the baby food aisle. You get 90 of them for a few carbs, so also a good sweet and crunchy snack.
Marzetti Balsamic Vinaigrette: great low carb salad dressing- keep on hand
Daisy Cottage Cheese: great low carb snack. Make sure you get the one that says 4%.
Babybel cheese rounds: another great snack with zero carbs.
Muenster cheese: muenster melts down really well. I use it on burgers, in eggs, on salads, etc.