I learned something new while writing this post. I was always under the assumption that london broil was the name of a cut of meat, but
it's actually the cooking method
. A london broil is a flank stead that is cooked under a broiler and then cut into thin strips. This recipe was a happy accident. I planned to use balsamic vinegar but realized that I was out so I threw in some balsamic vinaigrette salad dressing instead. The results were awesome. I'll definitely be making this one again.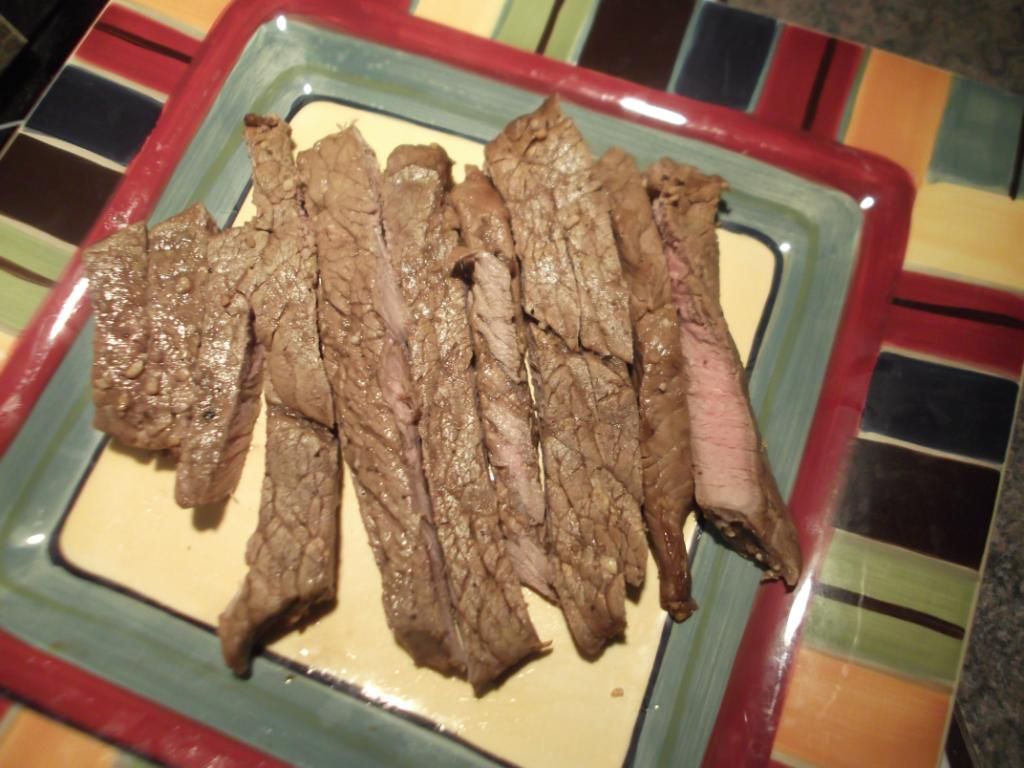 This is a little bit more done than I would have liked, but it was still delicious. Next time I'll cut down the cooking time.
Ingredients
1 lb flank steak
1/4 C balsamic vinaigrette dressing
2 Tbsp Worcestershire sauce
1 tsp brown sugar
2 Tbsp minced garlic
1 tsp salt
1 tsp black pepper
Directions
Combine balsamic dressing, Worcestershire sauce, brown sugar, and garlic in a bowl and whisk to an even consistency.
Add steak and balsamic mixture to a large Ziploc bag and close.
Turn/massage to coat steak and allow to marinate for 30 minutes at room temperature.
While steak is marinating, preheat broiler to high.
After 30 minutes, remove steak from bag and add to a cooking sheet or baking dish.
Cook for 3 minutes on each side.
Remove steak from oven and tent with foil. Allow steak to rest for 10 minutes.
Cut steak against the grain into thin strips and serve immediately. Enjoy!
Notes
When you are looking for the steak it will either say flank steak or london broil. Sometimes butchers label the meat by the cooking method, hence my earlier confusion.
Make sure to check the nutrition stats on your dressing! I use this kind by Marzetti, but any kind will do as long as there aren't added sugars/carbs.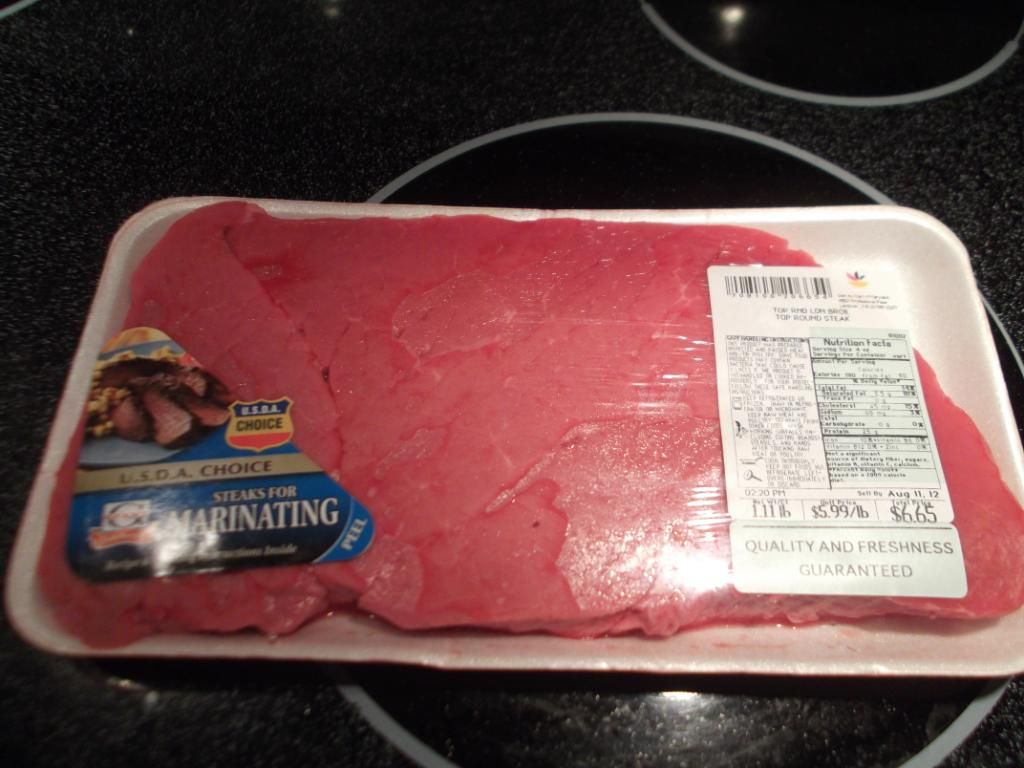 You can see that this one pound steak was only $6.65, which isn't bad for
a meal to feed both awesome boyfriend and myself.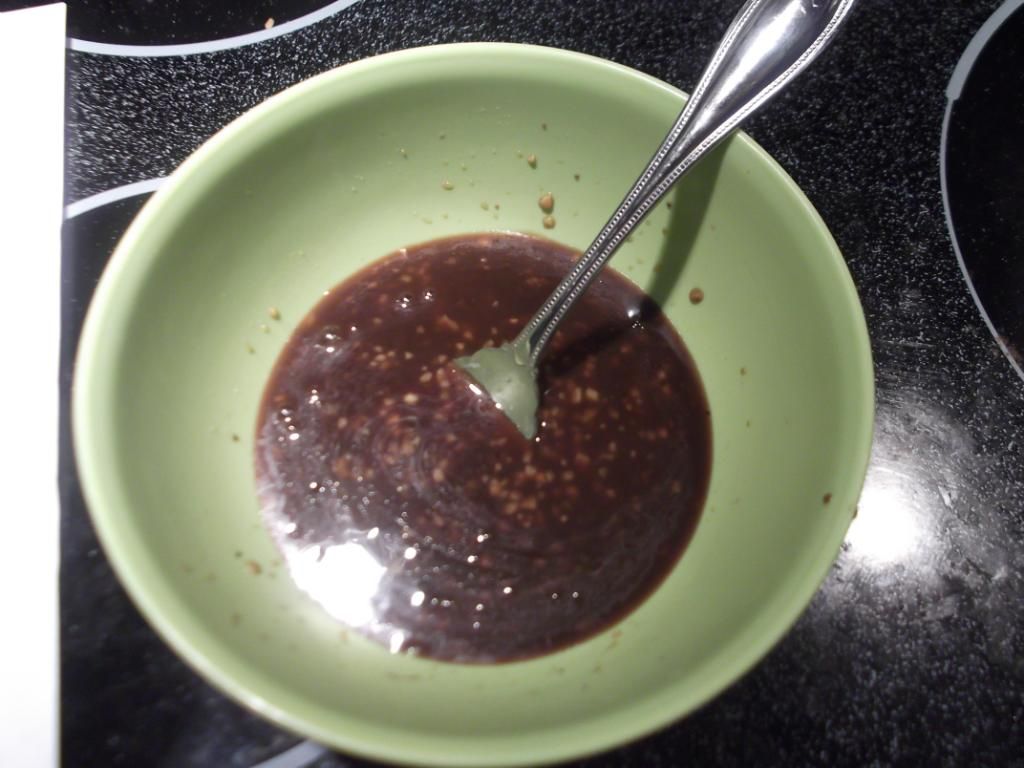 Marinade ready to go into the bag.
Steak is coated in marinade.
"Tent with foil" just means cover and leave a little room for air to escape.