These little meatballs are pretty easy to make and delicious. I like to brown them in a pan before they go into the oven to improve the texture. I don't add a lot of seasonings to them, but if there is a flavor that you love feel free to throw it in.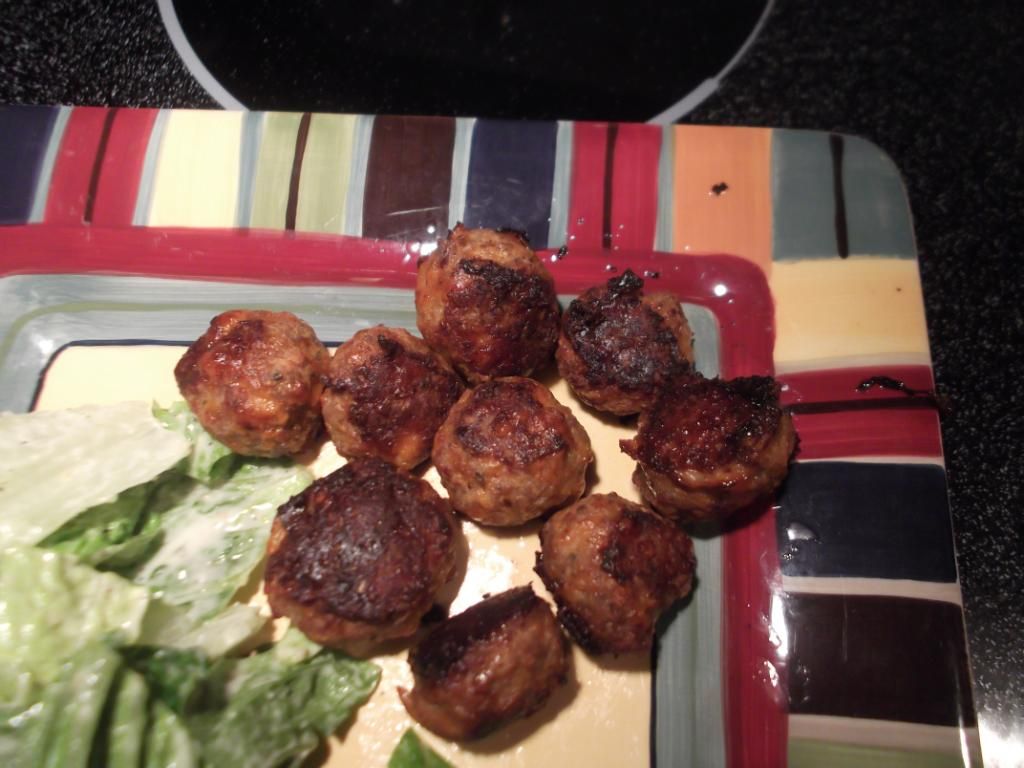 Ingredients
1 lb ground beef
1 egg
1/2 C shredded cheddar cheese
2 Tbsp bread crumbs
1 tsp salt
1 Tbsp black pepper
1 Tbsp Italian seasoning
1 Tbsp ketchup
1 Tbsp olive oil
Directions
Preheat oven to 300 degrees.
Add ground beef, egg, cheese, bread crumbs, salt, pepper, Italian seasoning, and ketchup to a large bowl.
Mix ingredients with your hands until you have an even consistency throughout.
Add oil to a large skillet and heat over medium. Resist the urge to turn the heat up beyond half way!
While oil is warming, form beef mixture into small meatballs. (These were slightly smaller than a golf ball.)
Once the oil is hot, add meatballs to skillet.
Cook meatballs in skillet long enough to brown on one side, then turn and brown on the other side. This will only take a short time- maybe 30 seconds per side.
Transfer meatballs to a baking sheet and move to oven to finish cooking.
Meatballs will need to cook in oven 5-10 minutes. After 5 minutes, open one up and check for doneness. If there is no more visible pink meat, remove and serve.
Serve with warm marinara for dipping if desired. This recipe makes about 4 servings.
Notes
The bread crumbs are the most carb heavy thing in this recipe. 2 Tbsp of bread crumbs has about 8-9 carbs, so if you split this into 4 servings you will get around 2 carbs worth of bread crumbs. If that's still too much, cut bread crumbs in half or skip completely. Your meatballs will be a little bit more fragile and you might want to brown longer in the pan to avoid falling apart.
I drained my meatballs on a paper towel before putting in oven. I had to do a few batches because I couldn't turn them quick enough if they were all in the same pan.
This recipe is a crowd favorite. You can double or triple the recipe and keep meatballs warm in a low temperature oven or crock pot. Serve with little rolls and marinara for meatball sandwiches.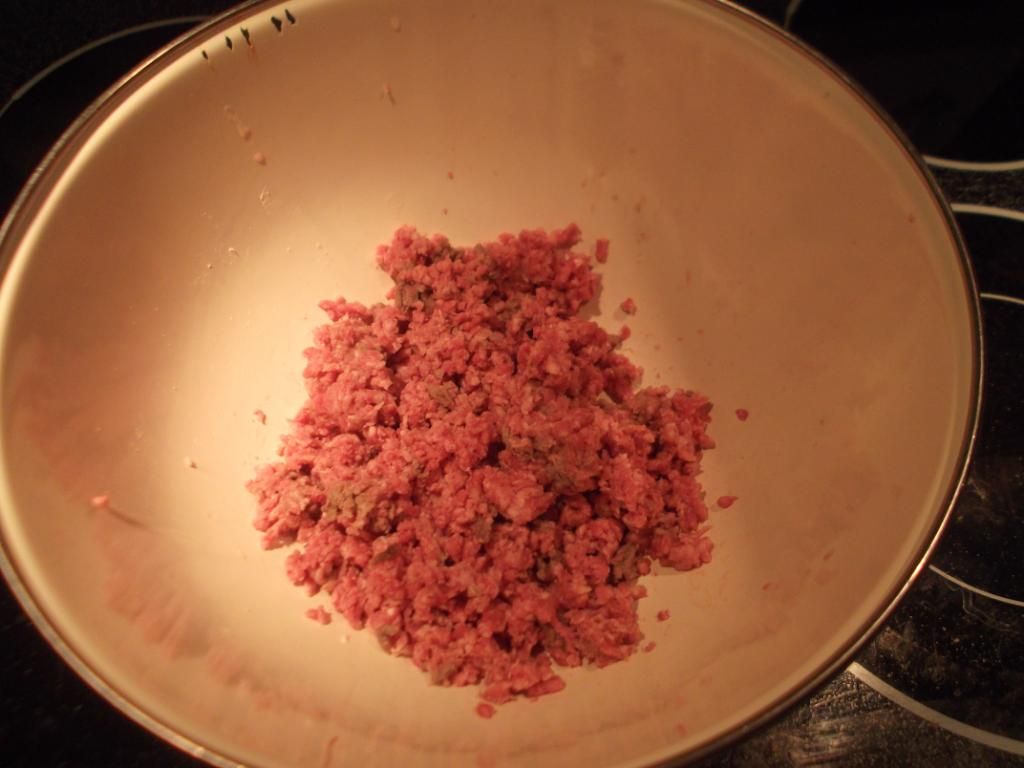 I defrosted some frozen ground beef in the microwave and it started to
cook a little on the edges. I recommend using fresh so that you can
avoid this problem.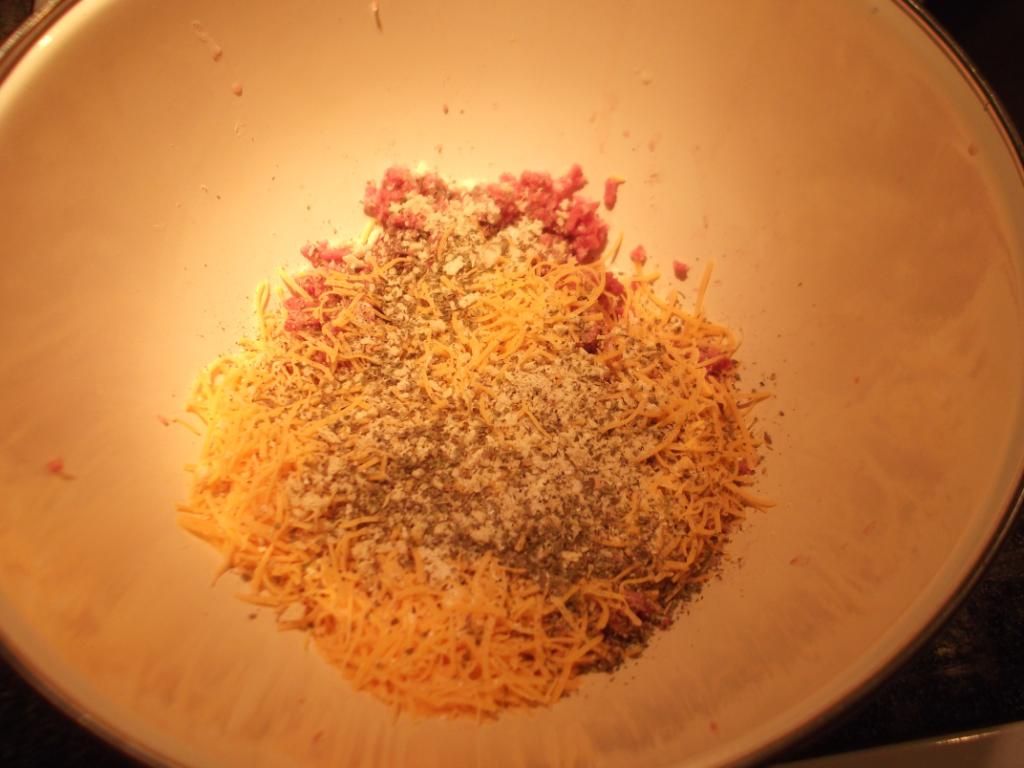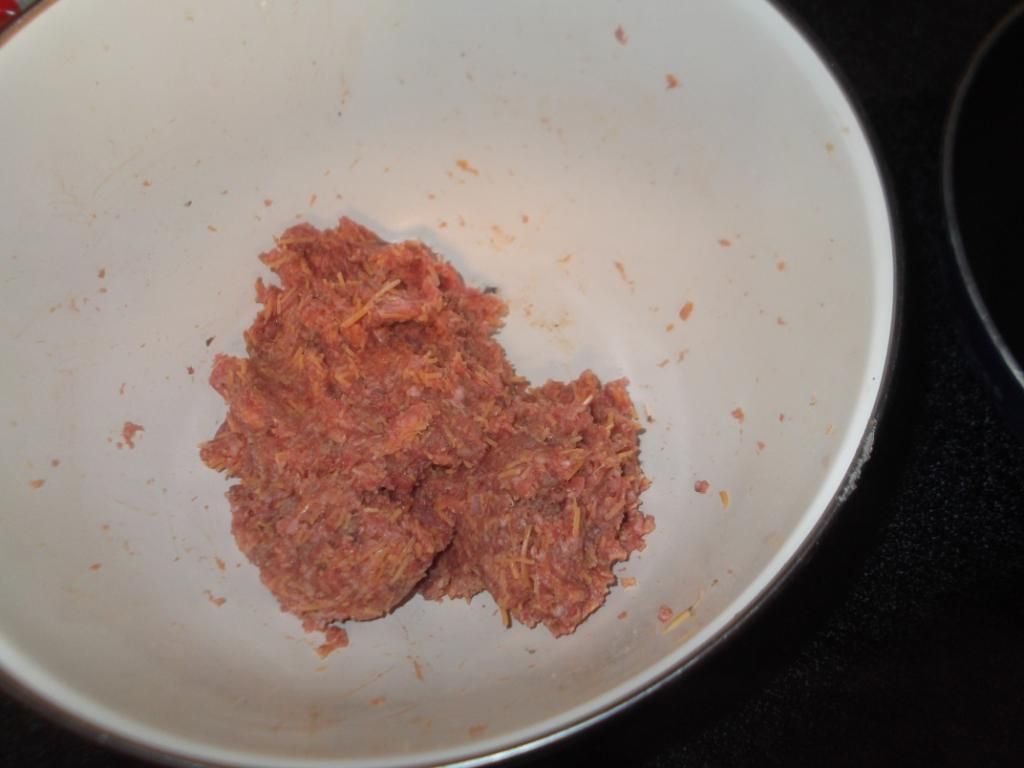 All ingredients evenly mixed.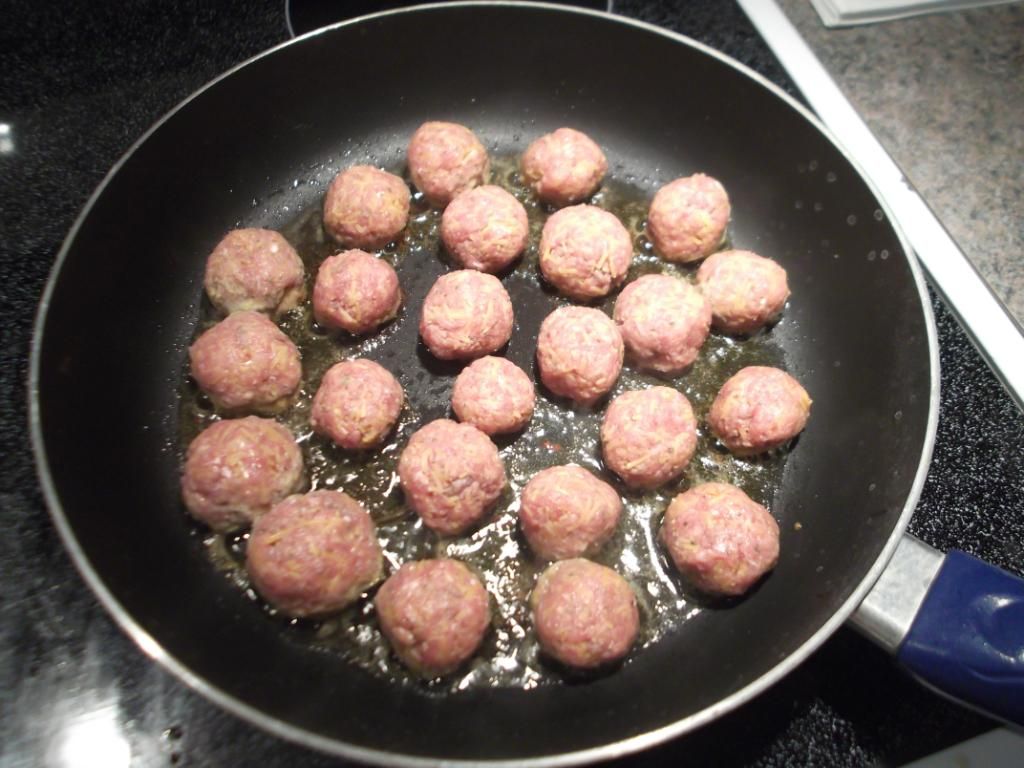 You won't need much oil. Meatballs will release liquid while they cook.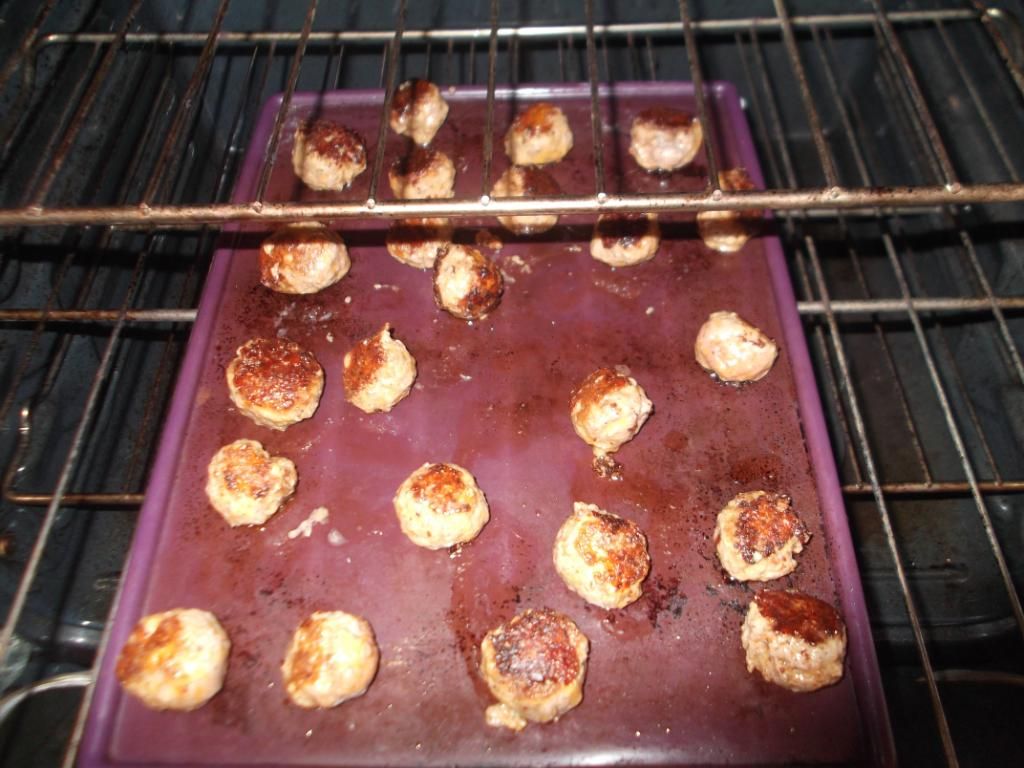 I love these silicone baking sheets. Nothing sticks to them. They do
stain easily, so buy dark colors.