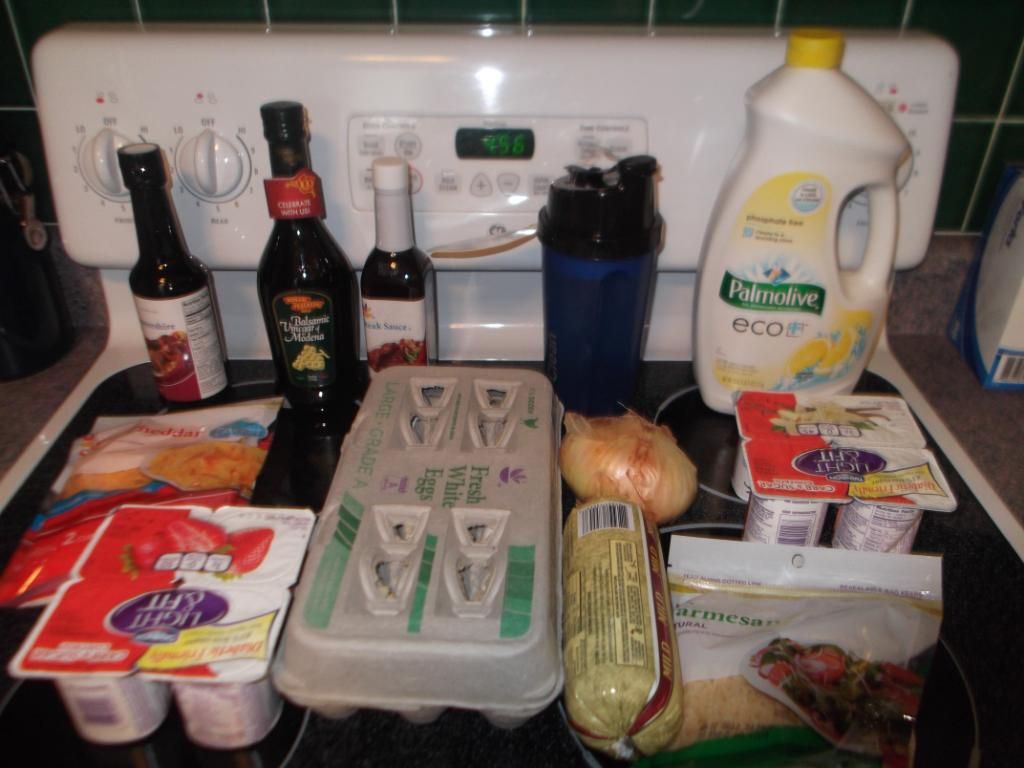 Purchased from Giant food on Centre Park Drive in Columbia, MD
carb control yogurt: keep on hand- vanilla and strawberry
Worcestershire sauce: keep on hand
Balsamic vinegar: keep on hand
steak sauce: keep on hand
eggs: for use in crock pot casserole
onion: for use in crock pot casserole
breakfast sausage mild: for use in crock pot casserole
protein shaker: keep on hand- mine was getting a little scuzzy. Don't let them sell you a $12 protein shaker at the gym or the health food store. They're $5 at the grocery store!
Parmesan cheese: for use in crock pot casserole
*not sure how that dishwasher liquid snuck into this picture. You all know what that's for.