This recipe was really easy and also delicious. I ended up cooking it a little bit too long in the crock pot and it got brown on one edge. Just keep an eye while it's cooking. You want it to be slightly browned on the outside, but not to the point of being burned.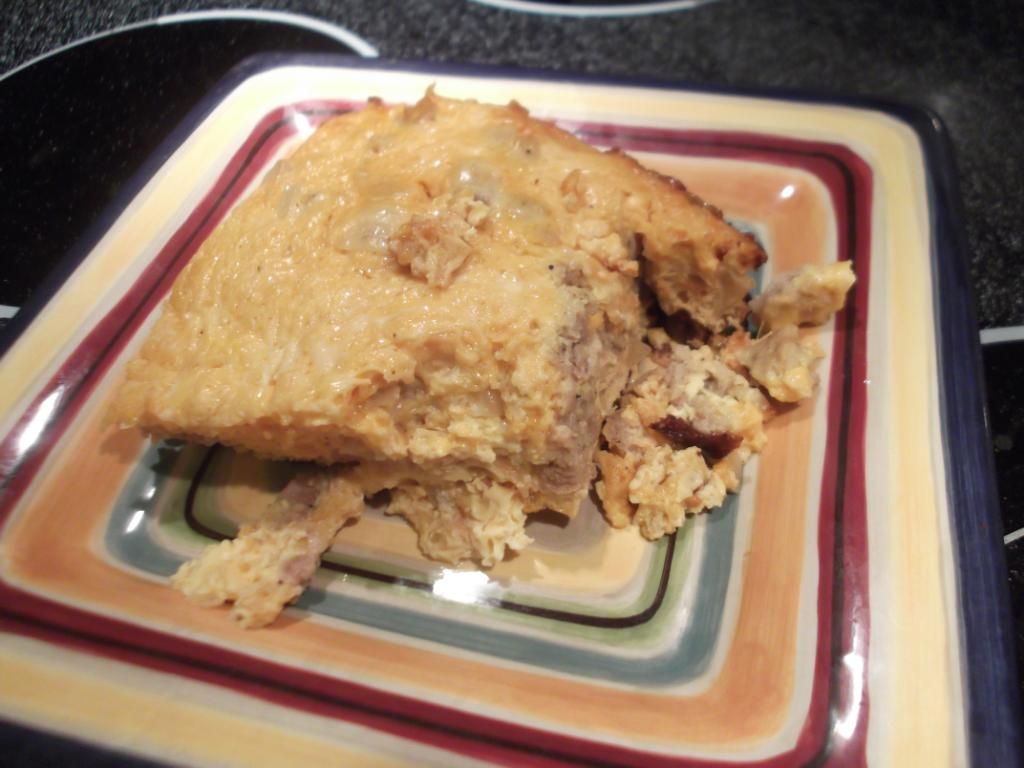 Ingredients
1 medium sized yellow onion
1 lb breakfast sausage
12 eggs
1 C heavy cream
1 C shredded Parmesan cheese
2 C shredded cheddar cheese
1 tsp black pepper
2 Tbsp hot sauce (Frank's or Texas Pete)
cooking spray
Directions
Heat a large skillet over medium high.
Add breakfast sausage to skillet. Break sausage up with a wooden spoon.
While breakfast sausage is cooking, chop onion.
Add onion to skillet with sausage and stir.
Continue to sausage and onions with wooden spoon until breakfast sausage is cooked all the way through and onions are soft.
Transfer onions and sausage to a colander and set aside to drain.
Crack all 12 eggs into a large bowl.
Add heavy cream, Parmesan cheese, 1 C cheddar cheese, pepper, and hot sauce to eggs.
Whisk until all ingredients are incorporated.
Add sausage and onion mixture to eggs and whisk again until ingredients are incorporated.
Coat the inside of the crock pot with cooking spray.
Transfer egg mixture to crock pot.
Sprinkle remaining 1 C cheddar cheese on top of egg mixture.
Cover and cook on low for 3 hours. Serve hot with additional hot sauce if desired. Enjoy!
Notes
Feel free to add additional veggies to this casserole. I've been thinking about experimenting with mushrooms, green peppers, or diced tomatoes.
If you really like hot sauce you can add more, up to 1/4 C.
The more you whisk your egg mixture, the fluffier your casserole will be. Use an electric hand mixer if you're feeling industrious.
When the casserole is done, it will have puffed up significantly and will no longer be jiggly in the center. If your eggs are still wobbly in the center after 3 hours, recover and cook for another 30 minutes.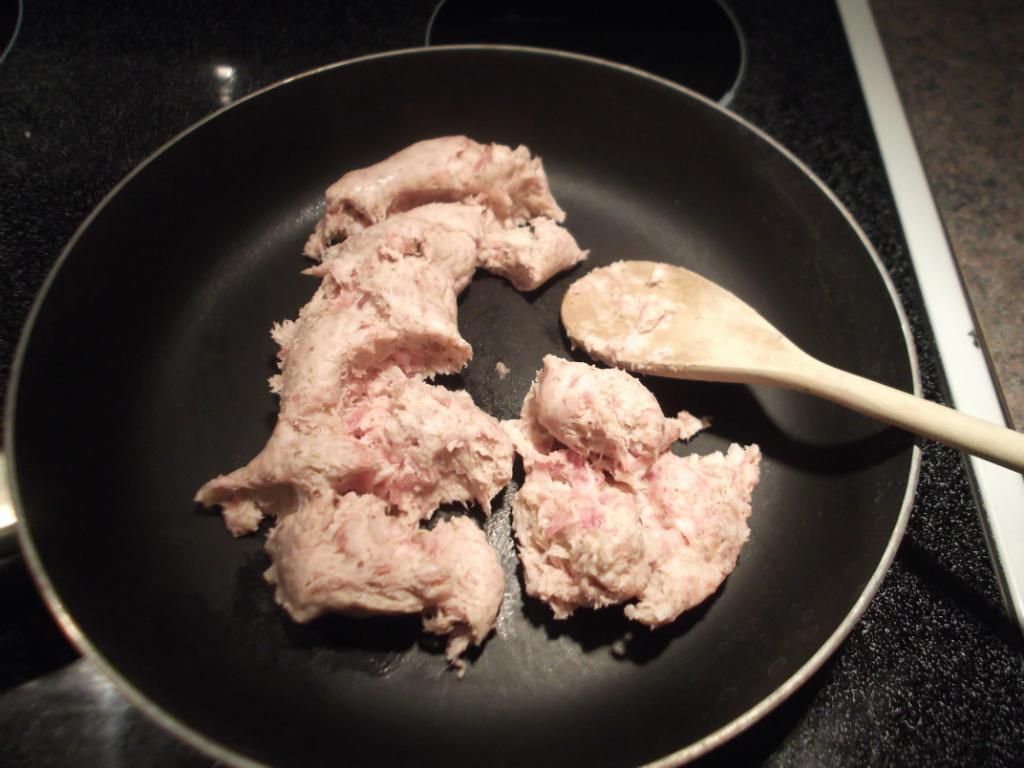 Breakfast sausage- continue to break up larger chunks with
a wooden spoon until you have crumbles.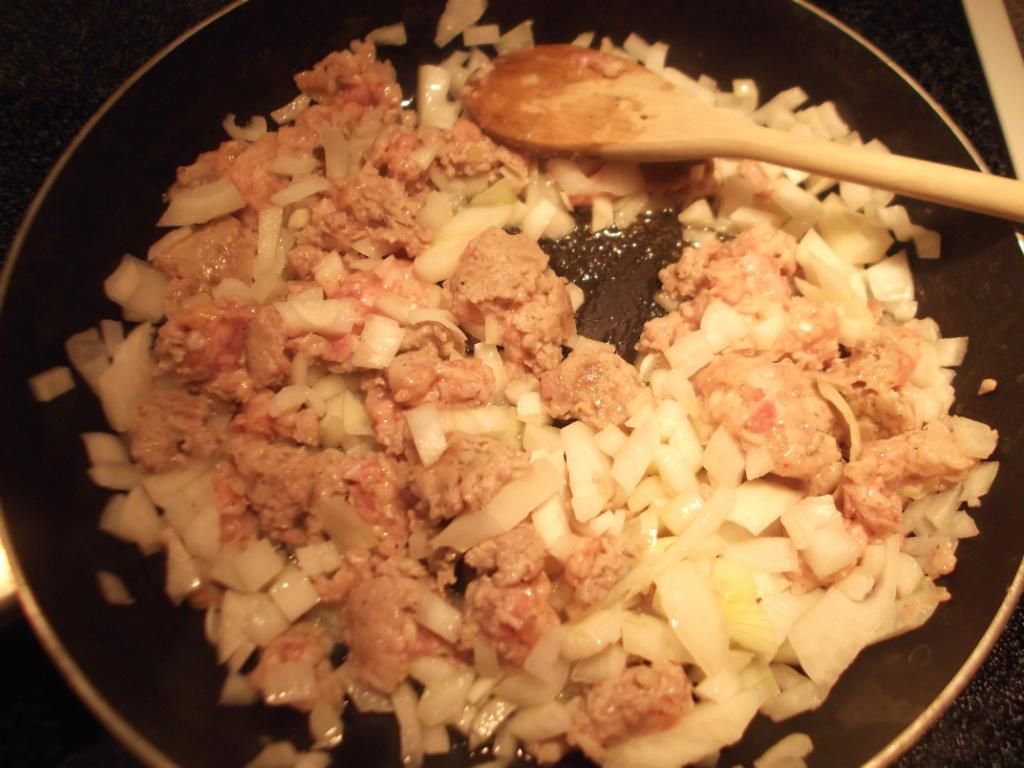 Onions will cook quickly in the grease that the sausage releases while
it cooks.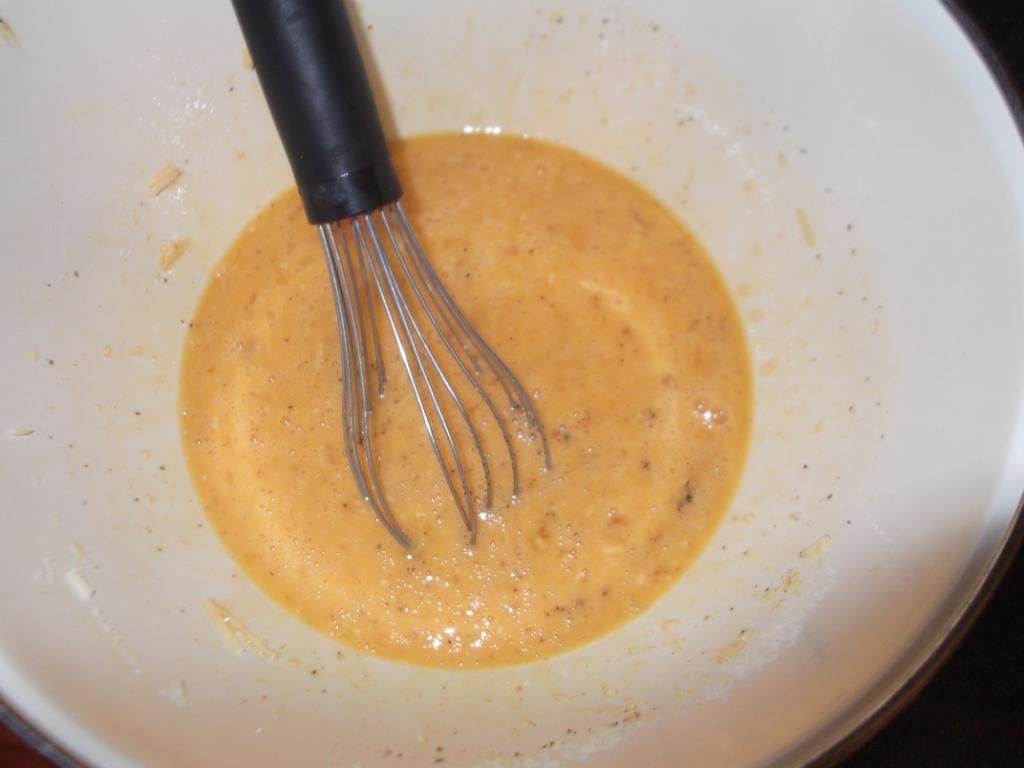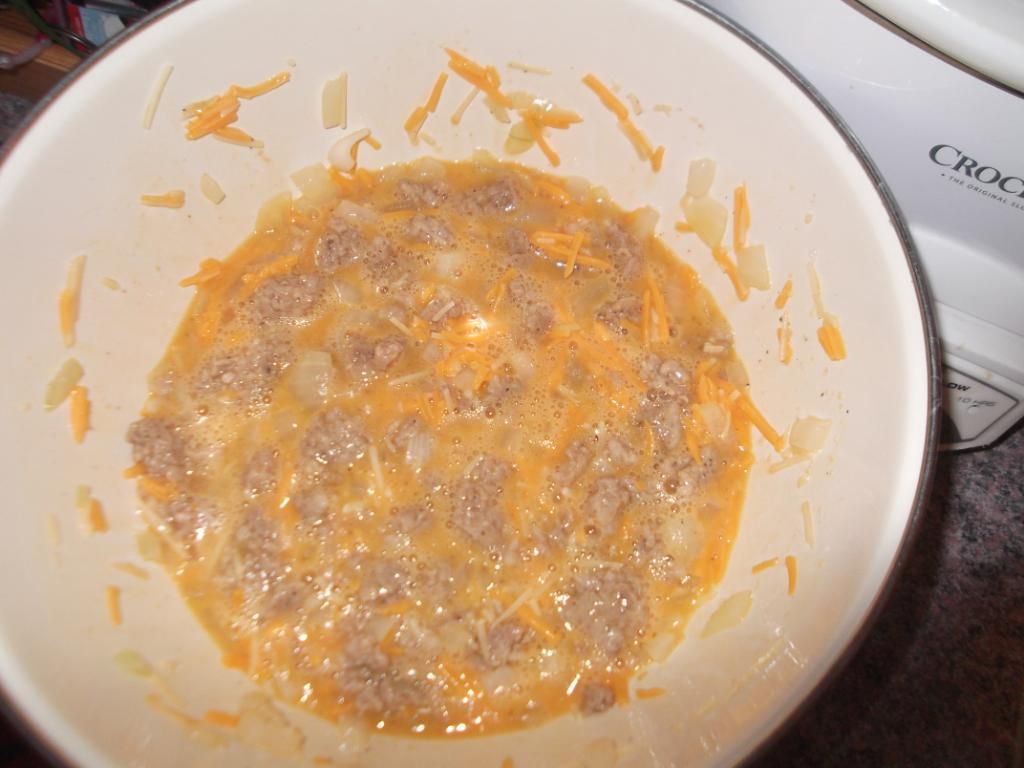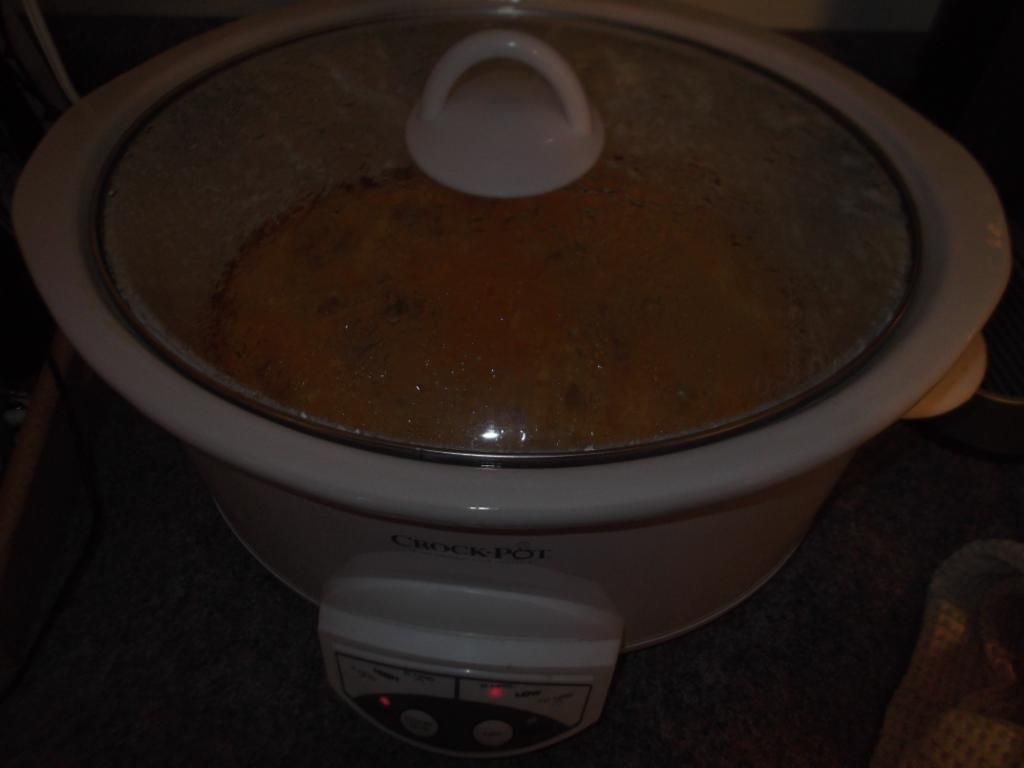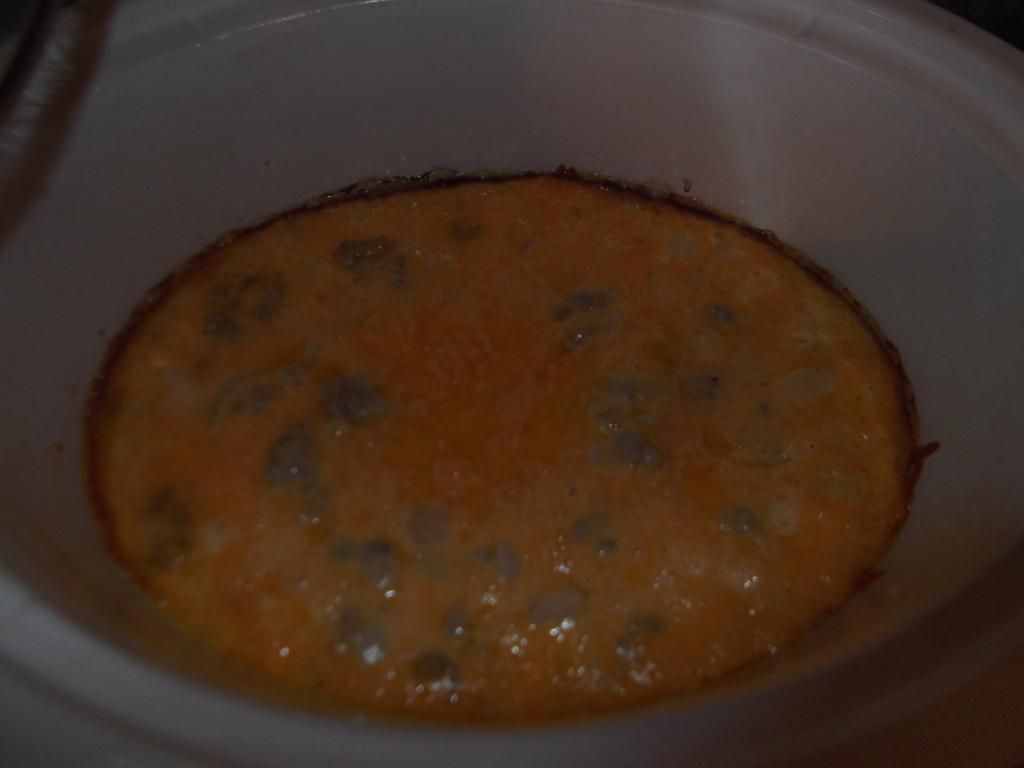 You can see where I burned the edge a little bit. Your finished casserole
should not be as dark as this one. In case you were wondering, it was
still delicious.