This is possibly one of my laziest recipes ever. Awesome boyfriend was out of town for about a week on business a while back and I didn't want to spend much time cooking and shopping while he was gone. I found all of these ingredients in my fridge and freezer and dumped them into a skillet. The results were surprisingly delicious, so I'm sharing them with you.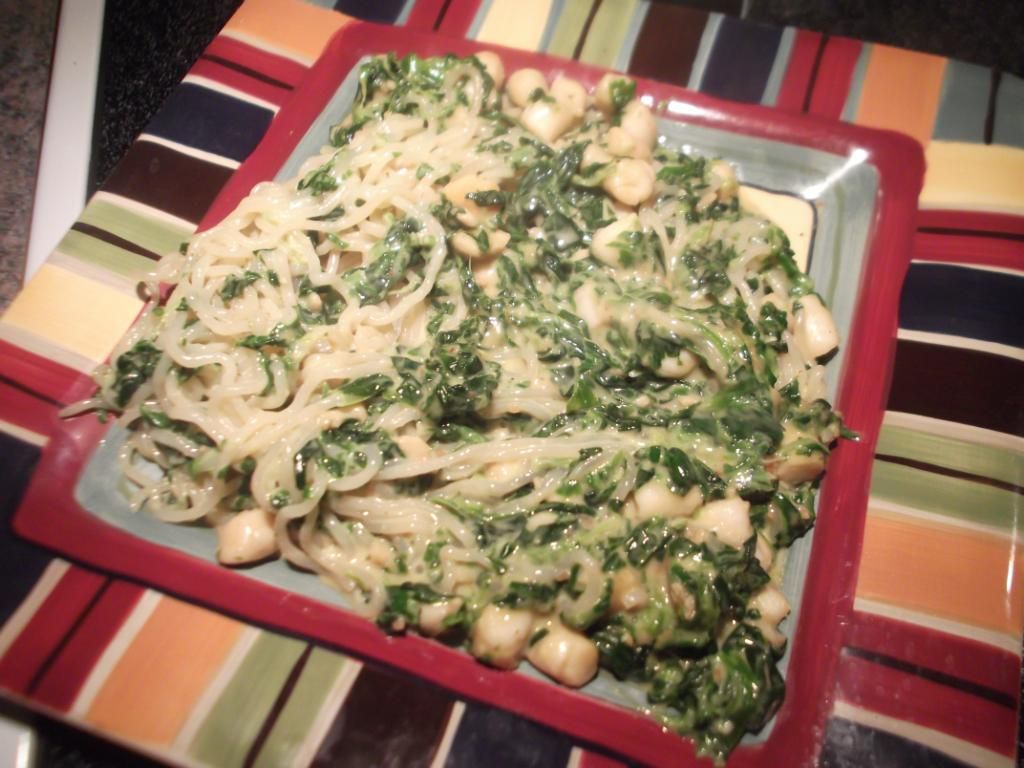 Ingredients
1 C frozen baby scallops
1 Tbsp butter
1 Tbsp Old Bay
1 package tofu Shirataki noodles
1 package frozen creamed spinach
serve with Parmesan cheese if desired
Directions
Melt butter in a large skillet over medium high heat.
Add scallops and stir with a rubber spatula.
Add Old Bay to scallops and stir with a rubber spatula until scallops begin to brown. Scallops may release water while they cook. If this happens, pour off water and continue to stir.
While scallops are cooking, drain and rinse tofu noodles with a colander.
Cook creamed spinach in the microwave according to package instructions.
Once scallops have finished cooking, reduce heat to medium low.
Add creamed spinach and tofu noodles to skillet and stir with a spatula or wooden spoon until all ingredients are incorporated.
Serve with Parmesan cheese or crushed red pepper if desired.
This recipe makes several servings, depending on the creamed spinach you use. I broke mine up into three servings. Try to find a frozen creamed spinach with as few carbs as possible.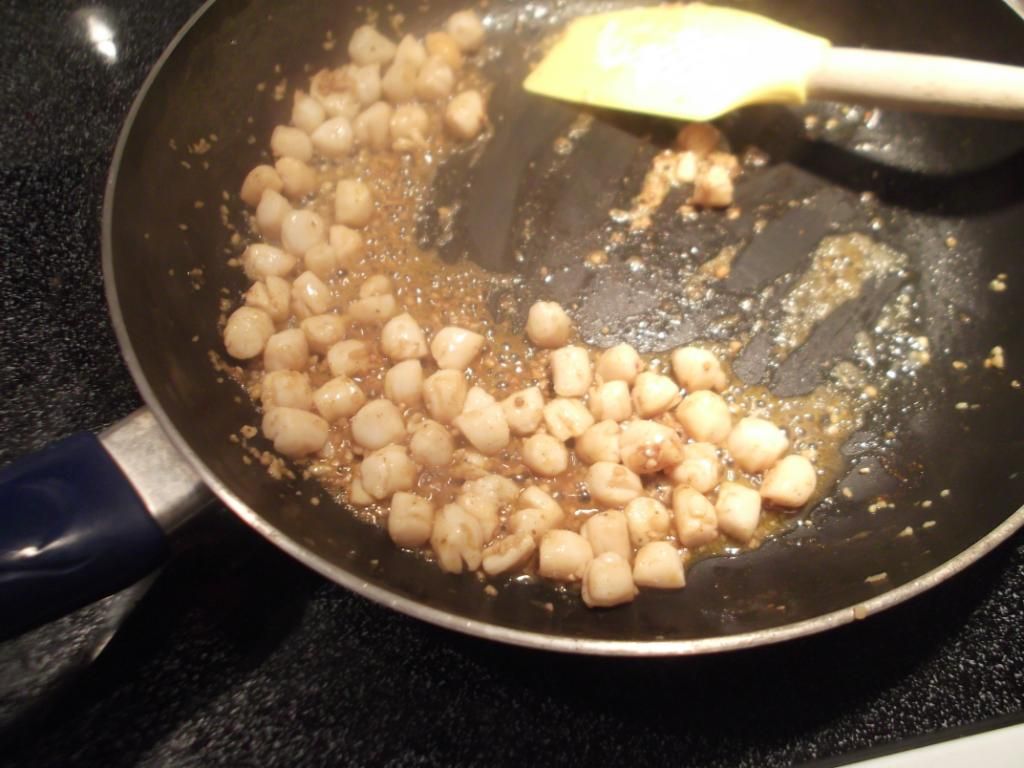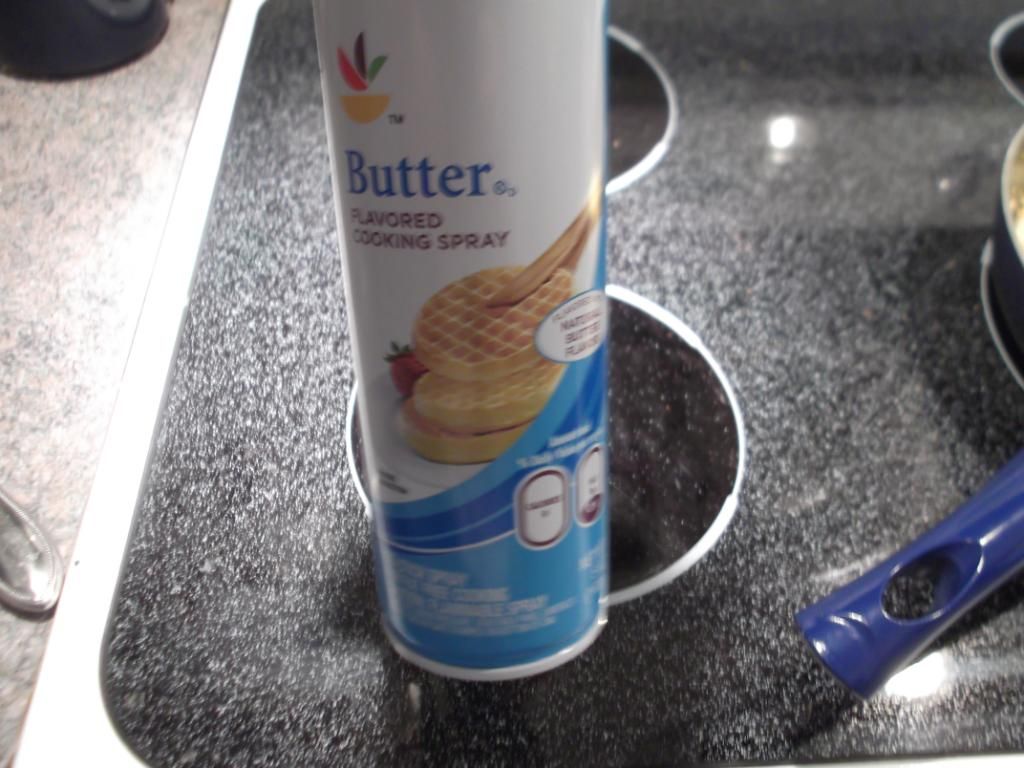 I love this stuff. If you feel like your scallops are sticking, hit them with
a couple of spritzes.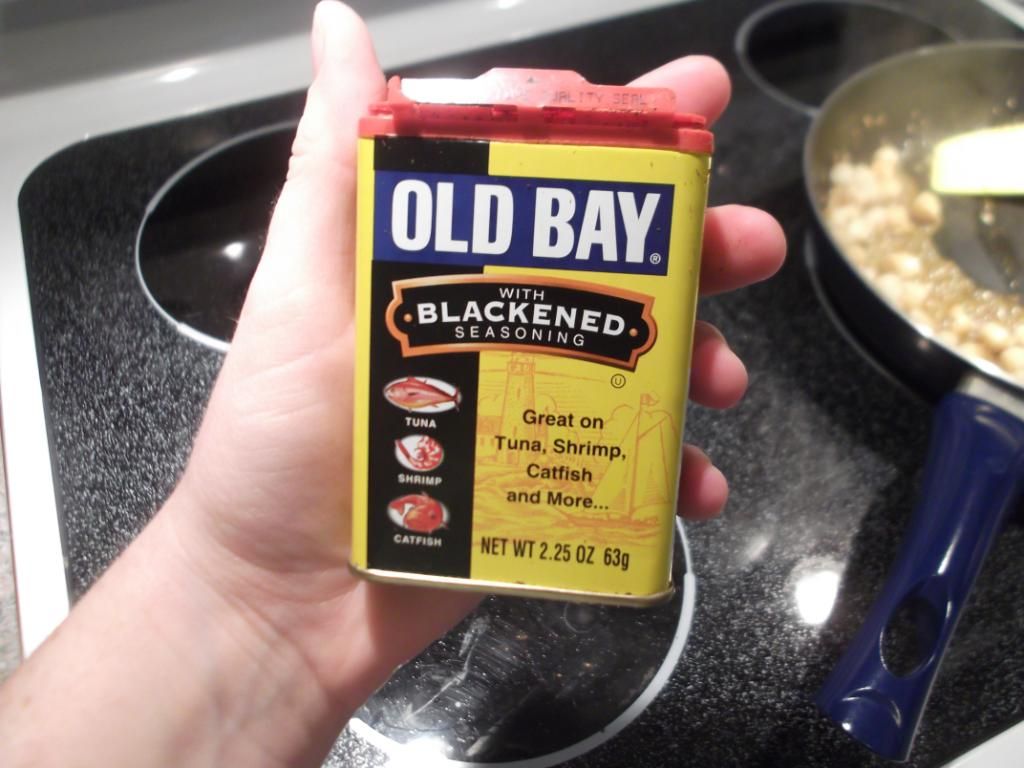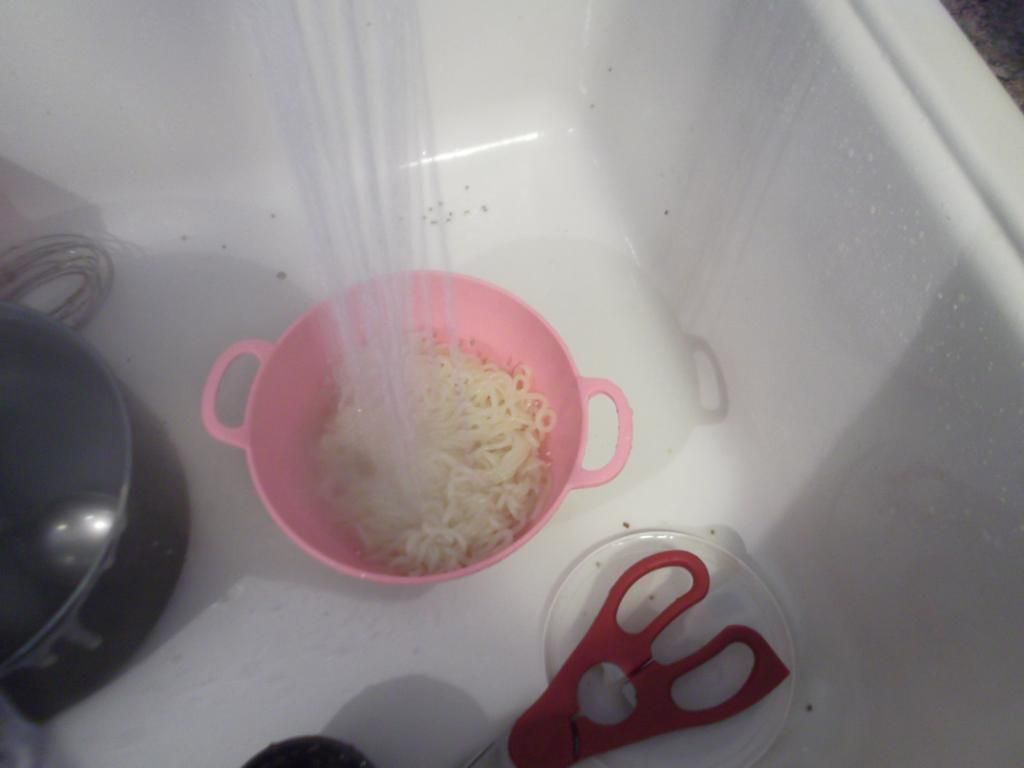 Tofu noodles sometimes have a funny smell when they come out of the
pack. Make sure that you rinse them really well in hot water.
Just throw everything in the skillet and keep stirring. How easy is that?