Awesome boyfriend coined a term for what I do in the kitchen when we were first dating. He calls it guerrilla cooking. I call it a leftover dump. Call it whatever you want but the process entails rooting out what is laying around in my fridge and turning it into something delicious. That's how this pasta dish was born.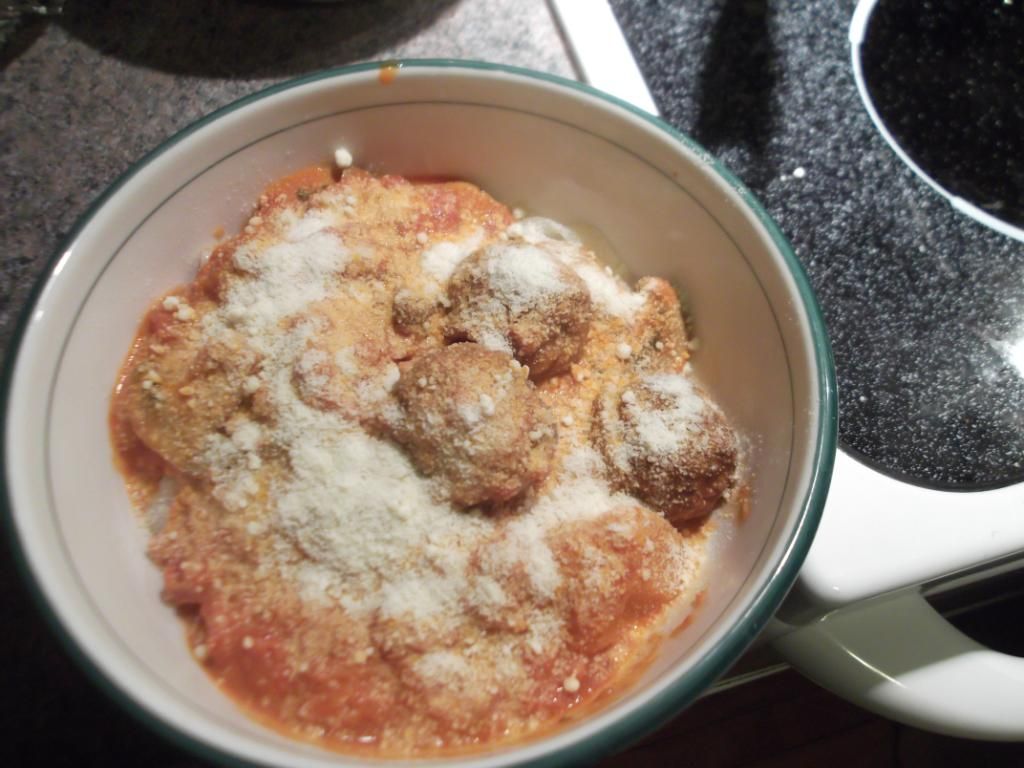 Ingredients
2 bags of tofu shirataki noodles
16 pre-prepared frozen meatballs
1 jar low sugar marinara sauce or vodka sauce
1 package sliced mushrooms
1/4 of 1 butternut squash
1/2 Tbsp garlic powder
2 Tbsp olive oil
Parmesan cheese and crushed red pepper for serving
Directions
Heat olive oil in a large skillet over medium high.
While olive oil is heating, rinse mushrooms and dry.
Peel butternut squash and chop into bite size pieces.
Add butternut squash, mushrooms, and garlic powder to olive oil and cook until soft. This may take up to 15 minutes for the squash. Keep turning the squash with a spatula.
While veggies are cooking, add entire jar a marinara sauce to a large saucepan and heat over medium.
Add meatballs to sauce and cover.
Once veggies are done, drain with a colander and then add to sauce and meatballs. Stir with a wooden spoon until all ingredients are incorporated.
Reduce heat under sauce to low, cover, and cook for an additional 15 minutes, stirring occasionally.
While sauce is simmering, remove tofu noodles from package and drain with a colander.
Rinse noodles well in warm water and pat dry.
Separate noodles into two bowls.
Once sauce has warmed through, ladle into bowls on top of tofu noodles.
Serve with Parmesan cheese and crushed red pepper.
Notes
Lots of vegetables would be excellent in this recipe. I happen to love butternut squash and mushrooms so that's what I picked, but feel free to sub in whatever makes you happy.
Frozen meatballs should be available at your grocery store and are really easy to work with. I've been loving the ones by Mama Lucia because about 16 come in a box, but any kind will do. Make sure you check your carbs. Meatballs can be sneaky.
Having trouble with your squash? I always do. There's a quick tutorial on how to prepare a butternut squash available here.
Tofu noodles can be tricky to work with. They have a funny smell when you open them. Make sure that you rinse them really well and dry them completely with paper towels before you add them to bowls for serving.
This sauce freezes well, so make a big batch and save it for next time!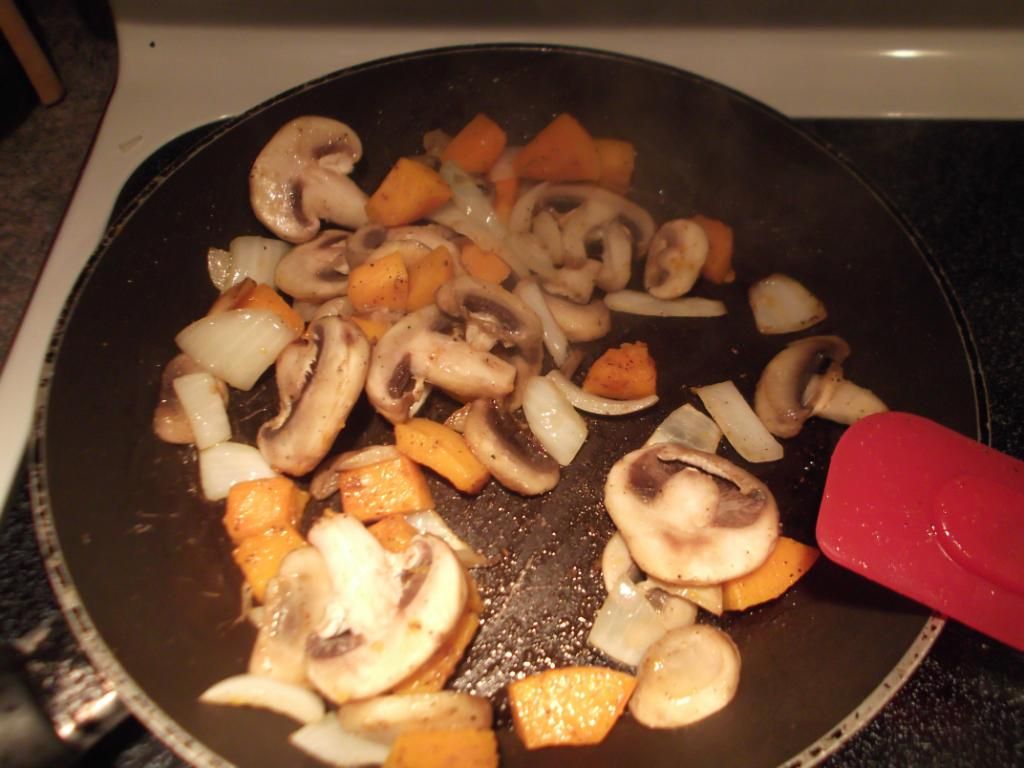 It looks like I threw some onions in there too. Play around and find
what you like!
image via
If you can find these buy them- seriously. Each meatball has about
1 carb and a ton of protein. You can take them straight from frozen
to the sauce pot or the microwave, which is what I really love.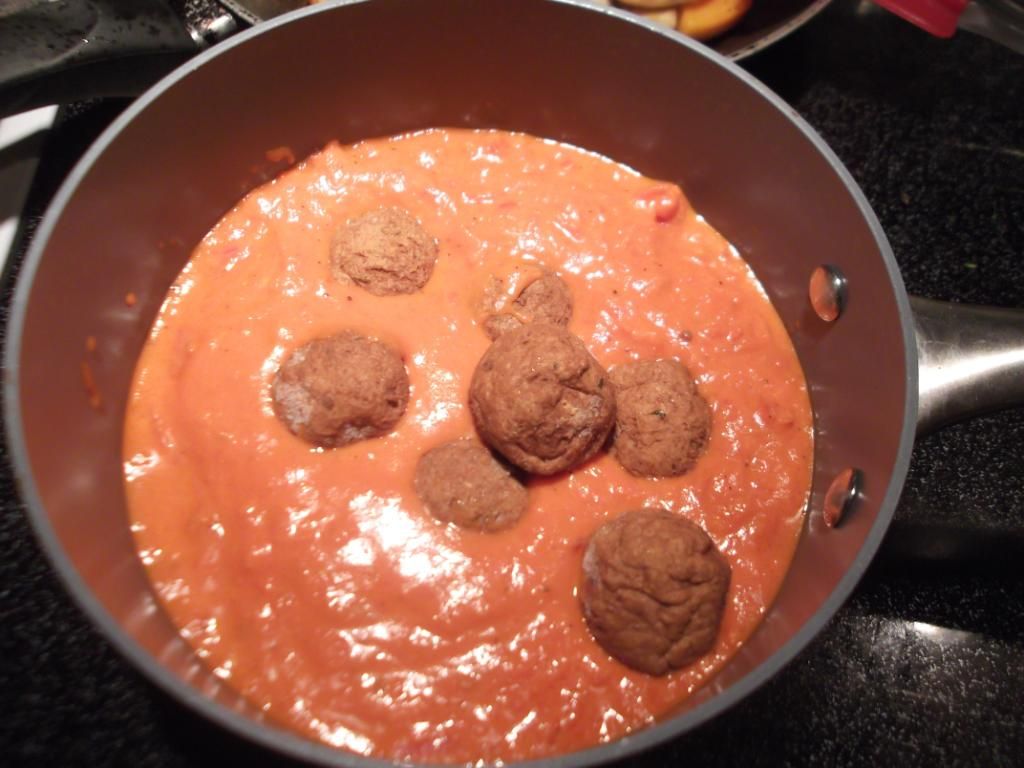 I used a vodka sauce by Simply Enjoy for this recipe.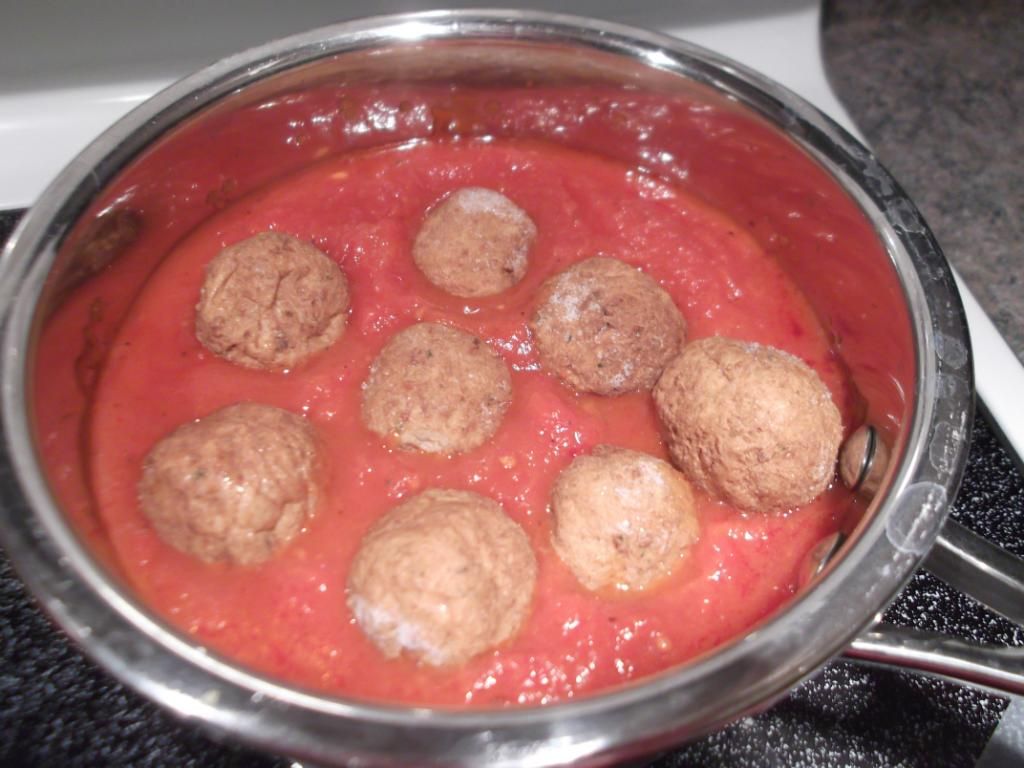 Awesome boyfriend doesn't care for squash or mushrooms, so he got
a separate pot of sauce, sans veggies. This one was a Diavolo
sauce, also by Simply Enjoy.
Secret weapon.