I love, love, love weekend mornings. One of my favorite rituals is to walk the dogs then come in and make a cup of coffee with lots of cream. I drink it on my back porch in the sunshine while reading a magazine. I get all warm and relaxed just thinking about it. After I finish my coffee I make breakfast for the awesome boyfriend and myself. This breakfast is nothing special. It's actually pretty close to what I eat every morning at work. It must be my pajama pants that make the difference.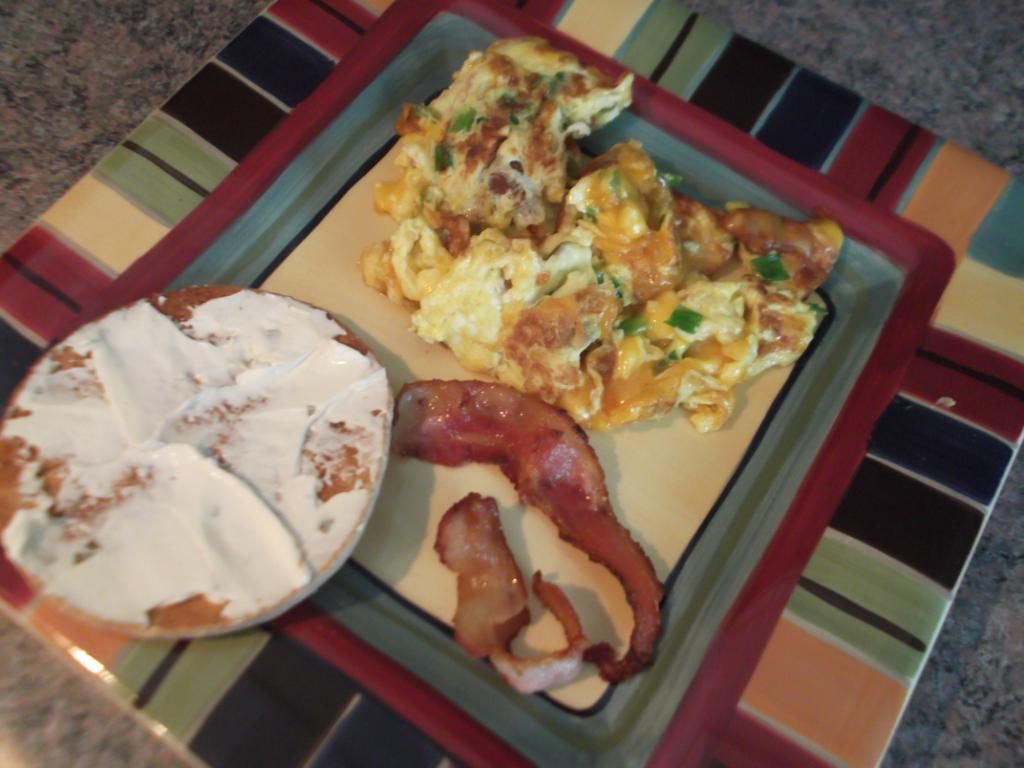 In case you were wondering that bread is half of a deli flat and has around 6 net carbs. You can find them in your
regular grocery store near the burger buns.