I cooked a
Garlic Parmesan Stuffed Squash
in the toaster oven at work today! So much better than a cold sandwich. While it was baking everybody kept poking their heads in my office telling me that it smelled delicious. Note: don't bake garlic in a toaster oven unless you want people around you to start salivating.
Before class I grabbed a salad with a friend. There's not a lot to eat on campus, but we do have a Subway. I generally just get whatever foot long is $5 and ask them to put it on a salad (half spinach, half lettuce). This one was a cold cut combo. I got a Coke Zero on the side. Power food helps me stay awake during my very long 6-9 PM Thursday night accounting class.
For dinner the awesome boyfriend had a hankering for steak so I stopped and picked up a ginormous Ribeye that I
marinated and pan fried
. We split it in half and had some cheesy broccoli on the side. I just used the cheesy broccoli that steams in the bag, and added a little more shredded cheddar on top.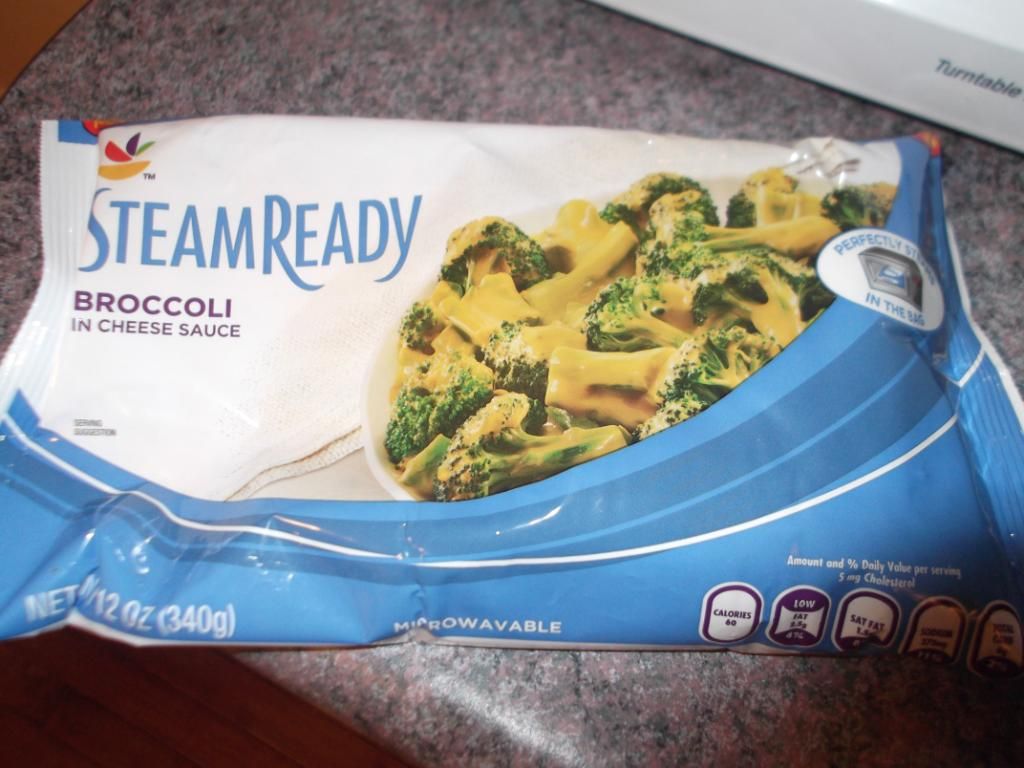 This stuff has 4 net carbs per one cup serving, and it cooks in 5 minutes in the microwave. It's a good side dish when you don't feel like making a big dinner production. You can find it, or something comparable, in the frozen veggie section of your grocery store. I usually keep a bag on hand to pull out in a pinch.