Hey friends! Remember the
Low Carb Nachos
from a few days ago? Whenever I'm going to make seasoned ground beef for a dish I always make more than I need. To make the nachos I browned the beef, drained it, and then stirred in a can of chopped green chilies and a packet of taco seasoning. I was able to recycle the ground beef mix and the leftover queso for a stellar work lunch.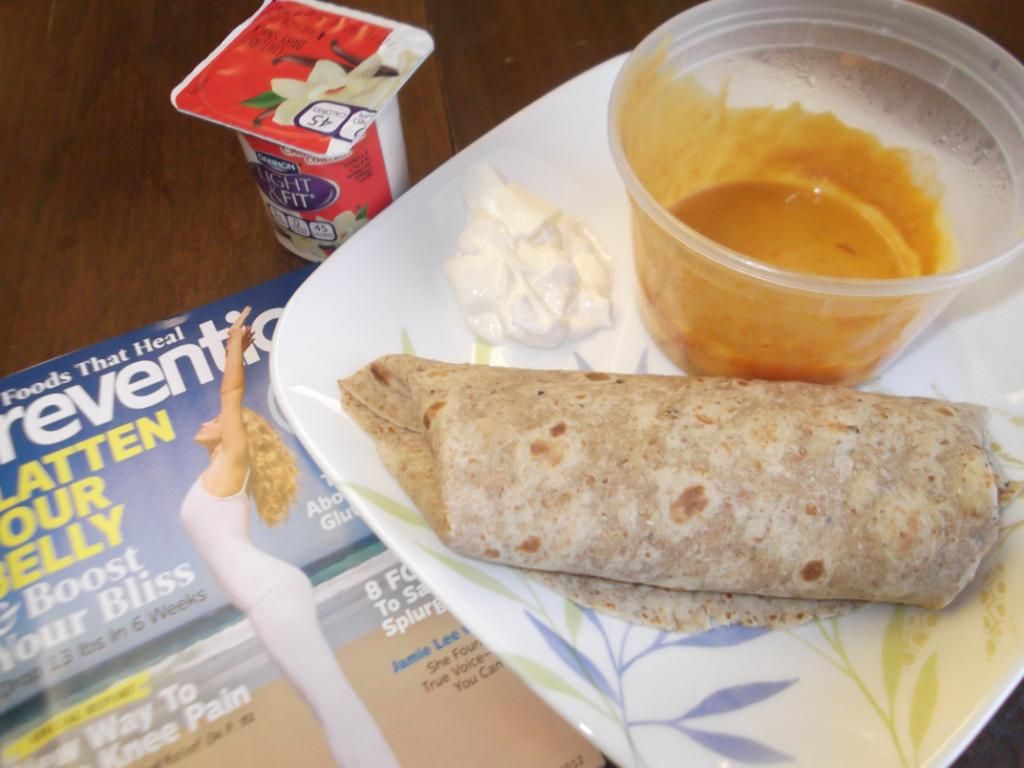 I started with a
Low Carb, High Fiber
tortilla from La Tortilla Factory. I added about a Cup of seasoned ground beef and topped that with a few spoonfuls of salsa from a jar. Then I warmed the whole thing in the microwave and served alongside queso (also from a jar) and sour cream.
I like to flip through food and health magazines at lunch. Today's read was
Prevention
, which I really like because it's small enough to fit in a purse and therefore gets to go lots of places with me.