I think I've mentioned before how much I love Smart and Delicious tortillas from
La Tortilla Factory
. The products range in carb count from 3 net carbs to close to 20, so make sure that you check labels before you buy. As you might expect, the 3 carb version,
Low Carb/High Fiber
, will get the job done but they are small and not very tasty. The awesome boyfriend and I much prefer the
Olive Oil Soft Wraps
, which still clock in at a respectable 6 or 7 net carbs.
You can absolutely top these nachos with whatever you like, but the awesome boyfriend and I always want the works. Remember that toppings like salsa, sour cream, and beans can add up quickly so make sure to include them in your total carb count.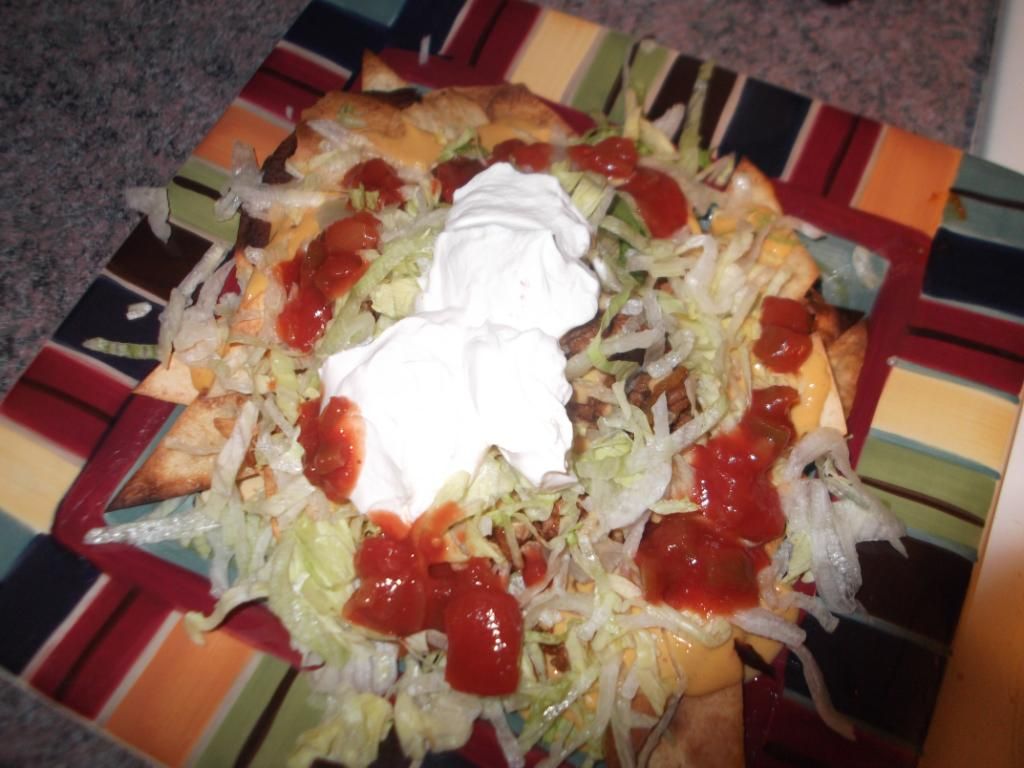 Ingredients
1 Olive Oil Soft Wrap from La Tortilla Factory
2 Tbsp olive oil
1 tsp garlic salt
1/2 lb ground beef
1/2 of 1 -4 oz can diced green chilies
2 Tbsp taco seasoning
1 C shredded lettuce
1/4 C salsa
1/4 C sour cream
1/2 C queso cheese
Directions
Preheat oven to 350.
Cut tortilla into triangular chip shapes and lay out on baking sheet.
Drizzle tortilla pieces with olive oil.
Sprinkle garlic salt over tortilla pieces.
Put tortilla pieces in the oven and bake until edges have browned (5-10 minutes).
Arrange tortillas in a circle on a plate and set aside.
Head a large skillet over medium high.
Add ground beef and cook until beef has browned.
Remove from heat, drain, and return to pan.
Add taco seasoning and green chilies and stir until ground beef is evenly coated.
Layer ground beef on plate over tortilla chips.
Heat queso in the microwave 30 seconds - 1 minute.
Pour queso over ground beef on plate.
Top queso and beef with lettuce, salsa, and sour cream.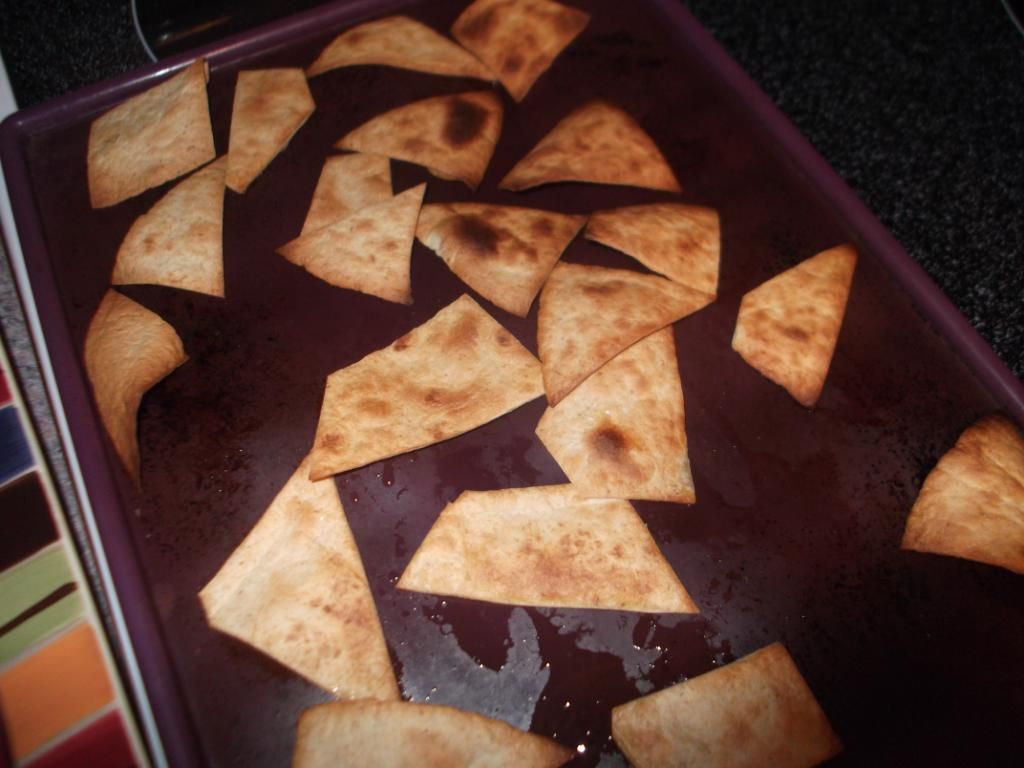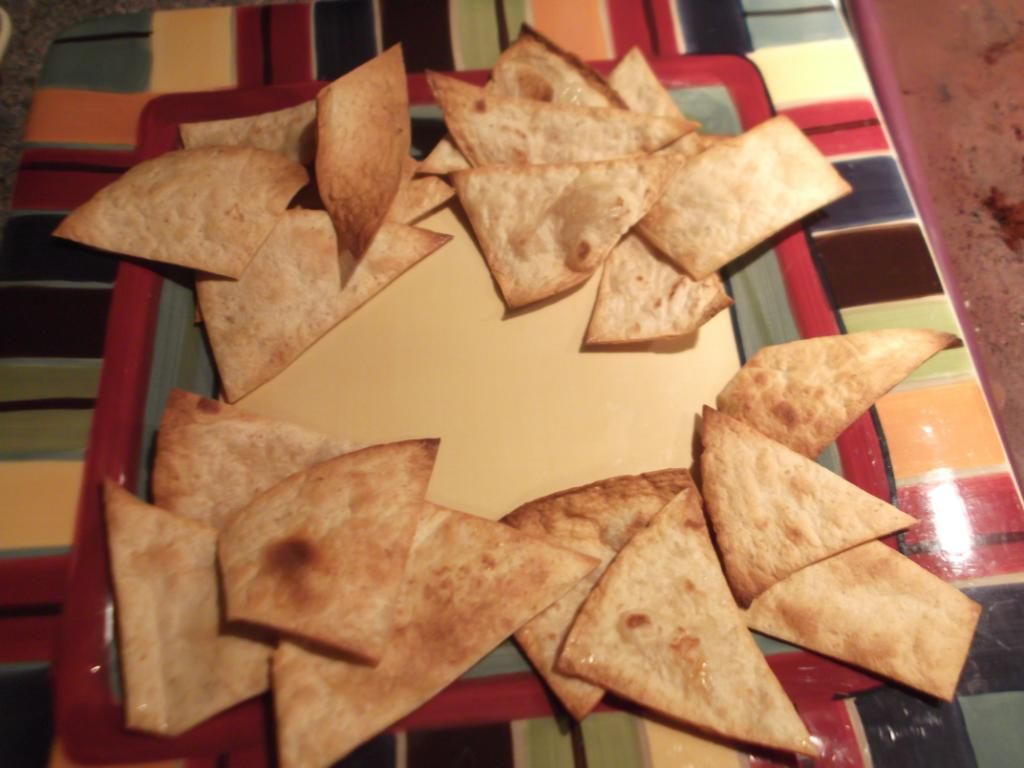 One tortilla made all these chips! I can barely believe it myself!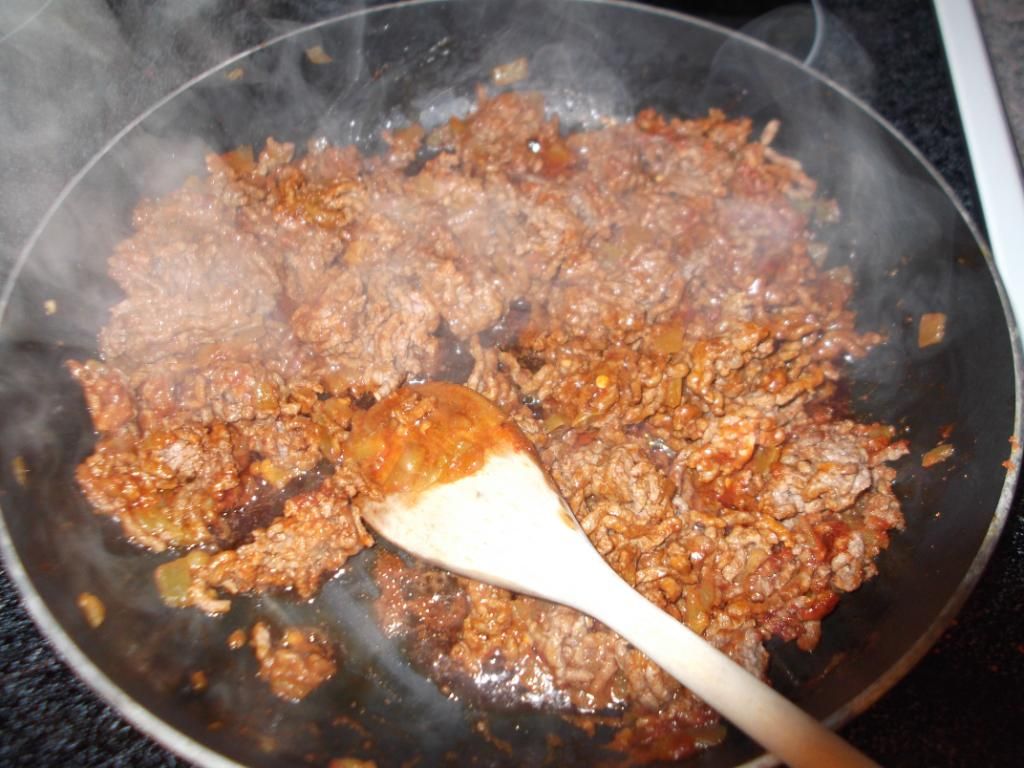 Notes
I used the leftover ground beef and queso from this recipe to make an awesome burrito at work the next day. Whenever I'm making seasoned ground beef I always make extra.
If you use the smaller, lower carb tortillas you can have two. If you use the larger soft wraps you can only have one, but you'll get about the same amount of chips and nutritional value either way.
When I add the olive oil to the tortilla pieces I squash them around in it a bit to try to get as many coated as possible.
You definitely want to stay near the oven and keep an eye on your tortillas! Cooking times will vary based on your oven, which tortillas you choose, and what size you cut your chips. As soon as you see them start to brown go ahead and pull them because they will burn very quickly.
You can add as much or little taco seasoning as you like. If you want a spicier beef you can also add a little hot sauce or crushed red pepper.
If you want to cut some carbs you can switch out the queso for regular shredded cheddar cheese or a shredded Mexican cheese blend.
When the awesome boyfriend and I last ate this I actually cooked a whole 2 pounds of beef at once. We each had a little and I saved the rest for taco salads the next day.