Collard greens are one of those things that every good Southern woman should master at some point in life. My mother never made collards much so I'm not sure where I developed such a taste for them but sometimes I feel like I can't get enough! There are lots of soul food restaurants in Baltimore that have good greens, including one right across the street from my office. Making collards is a lot of work so it's not something I do all the time, but the results are so worth it.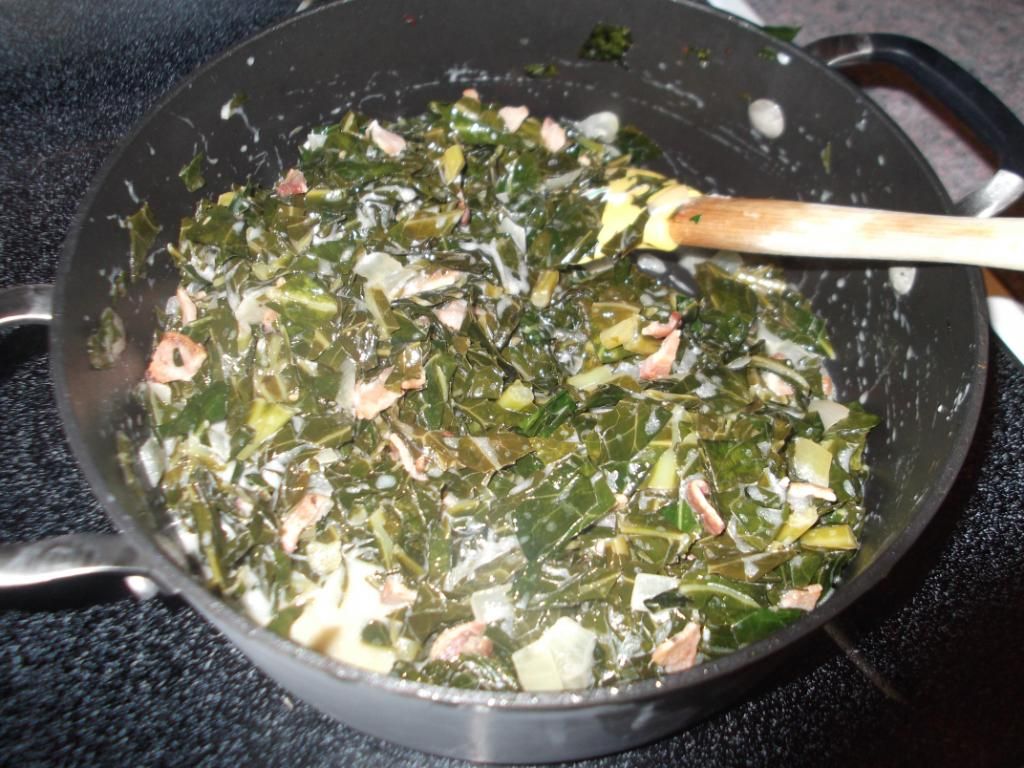 Ingredients
2 lbs fresh collard greens
1/2 lb bacon
1 large yellow onion
1 Cup chicken broth
1/2 Cup apple cider vinegar
1 teaspoon salt
1 teaspoon black pepper
2 Tablespoons butter
2 Tablespoons flour
1 Cup heavy cream
1 Cup almond milk
1 teaspoon nutmeg
Directions
Rinse collard greens. Remove the thick stems from the bottom and then chop the leaves.
In a large soup pot cook all of the bacon over medium high. You may have to do this in batches. Remove bacon and set aside, leaving bacon drippings in the bottom of the soup pot.
Chop onion. Add butter, flour, and onion to bacon drippings and cook, stirring with a rubber spatula, until onion is tender.
Add collard greens to onion and bacon grease in batches. Keep stirring with rubber spatula. When one batch has cooked down, add second batch to pot and continue to stir.
After all of the collard greens have cooked down, add chicken broth, vinegar, salt, and black pepper. Stir all ingredients together with rubber spatula.
Crumble or chop bacon, and add to greens. Stir with spatula until all ingredients are incorporated.
Bring pot to a boil. Reduce heat to a simmer and cook until stems have softened, 15-20 minutes.
After greens have reached desired level of doneness, add heavy cream, almond milk, and nutmeg. Stir all ingredients with a rubber spatula until incorporated.
Continue to cook and stir 5-10 minutes, or until all ingredients have incorporated and warmed through.
Serve hot, with hot sauce, vinegar, and additional bacon if desired.
Notes
These greens will only get better with time. The first serving was delicious, and the subsequent servings that we reheated in the microwave got better and better.
Creamy greens are a little outside of the ordinary, but I love them. If you want regular greens just stop and serve after step 7.
This recipe is really easy to double or triple for a crowd. This pot made enough for 8-10 servings but you can adjust if you want more.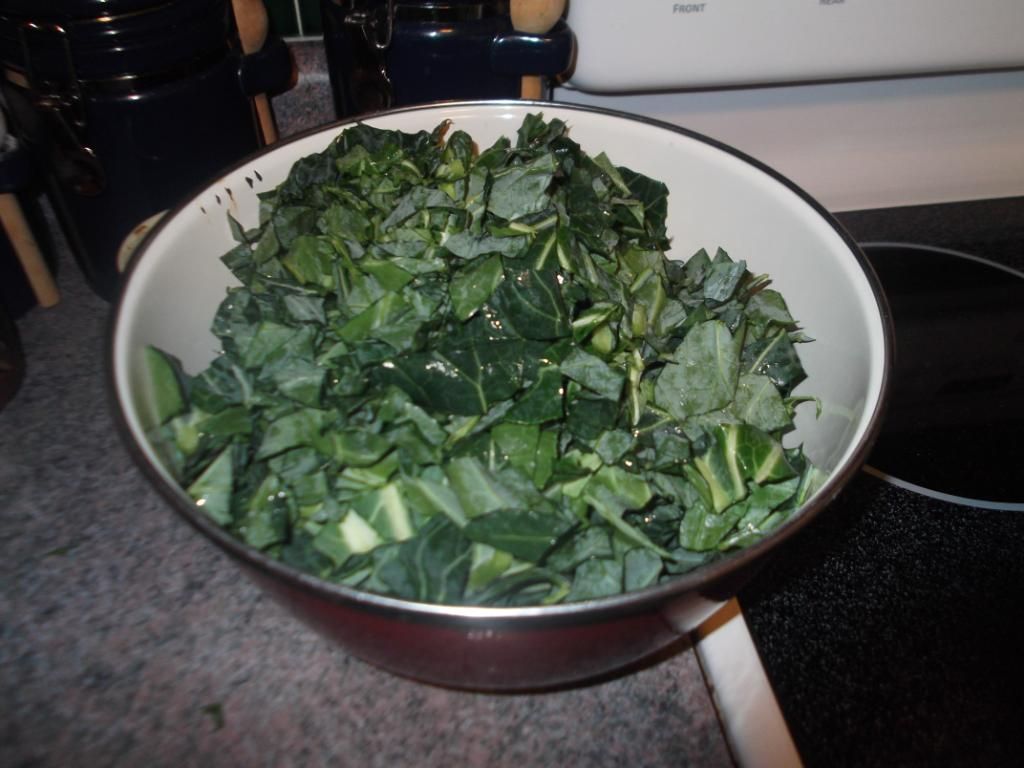 The biggest pain in this whole recipe is prepping the greens. I felt
like I was chopping forever. It's a really important step though because
if you don't chop the greens small enough they will be hard to eat.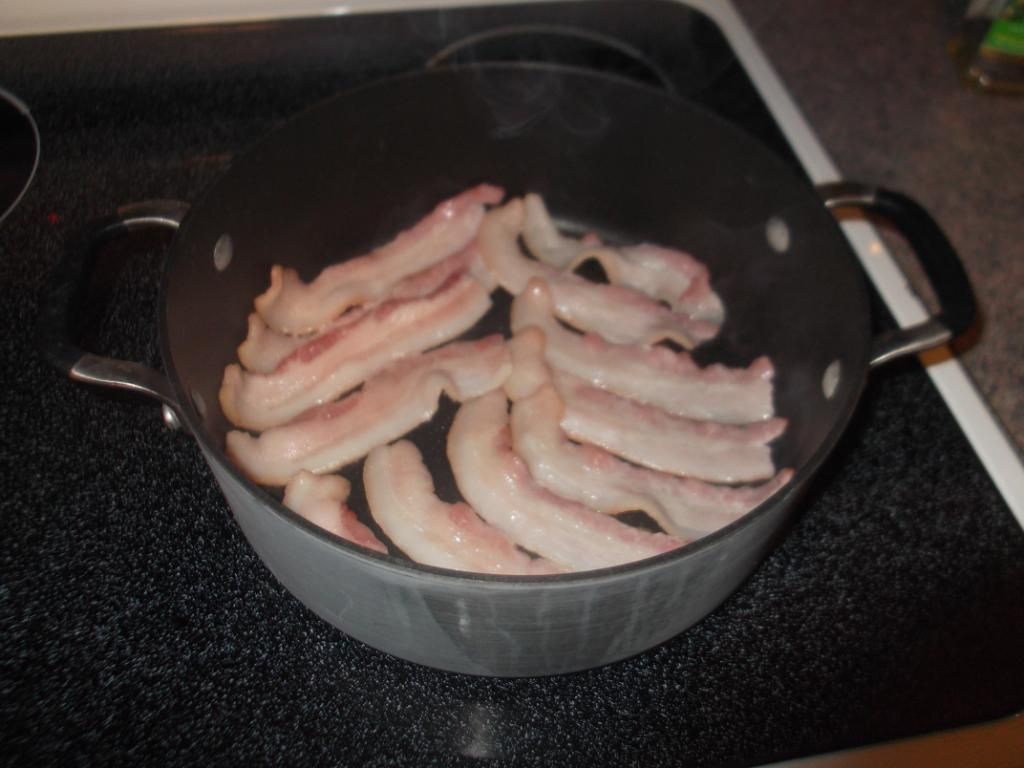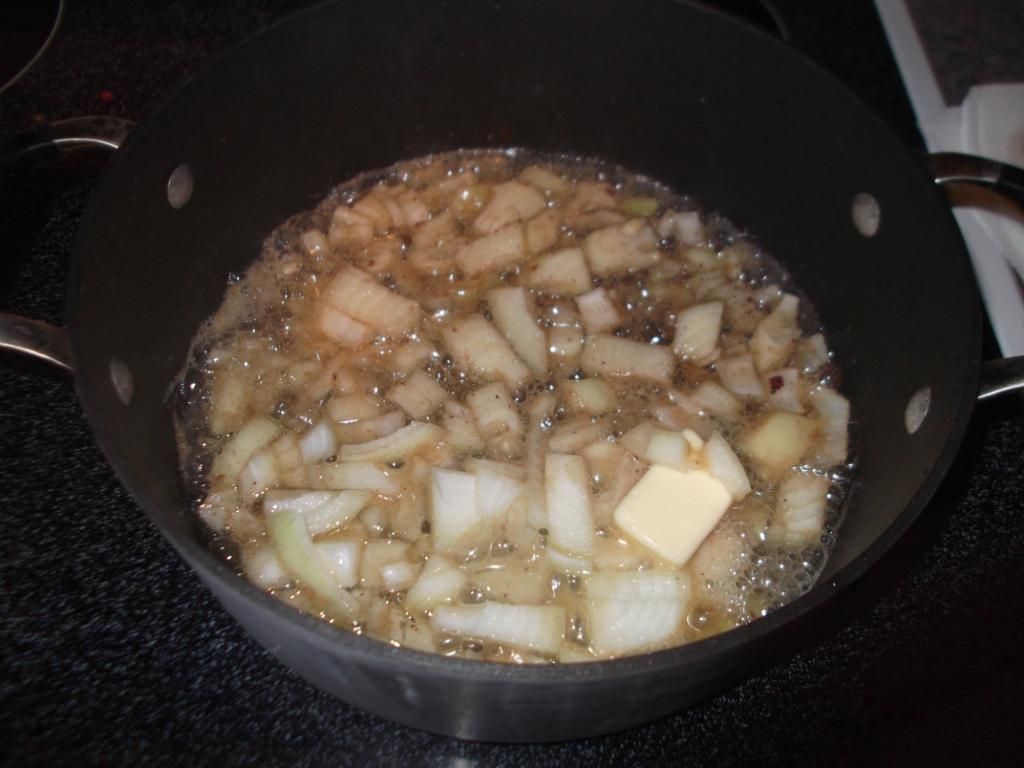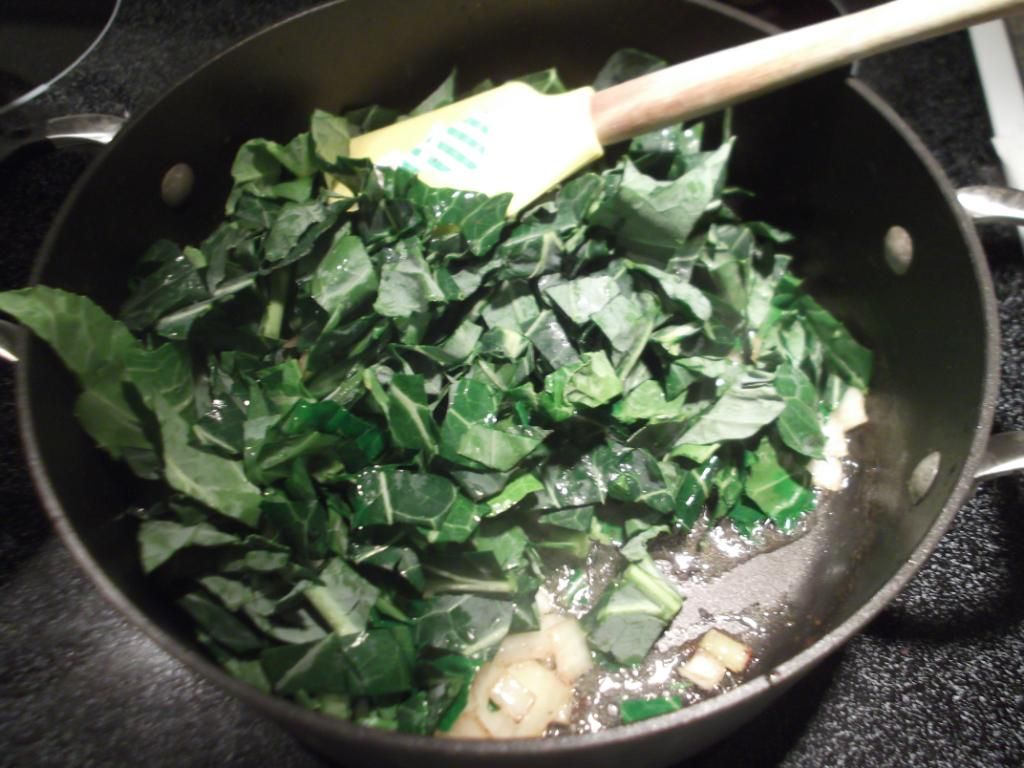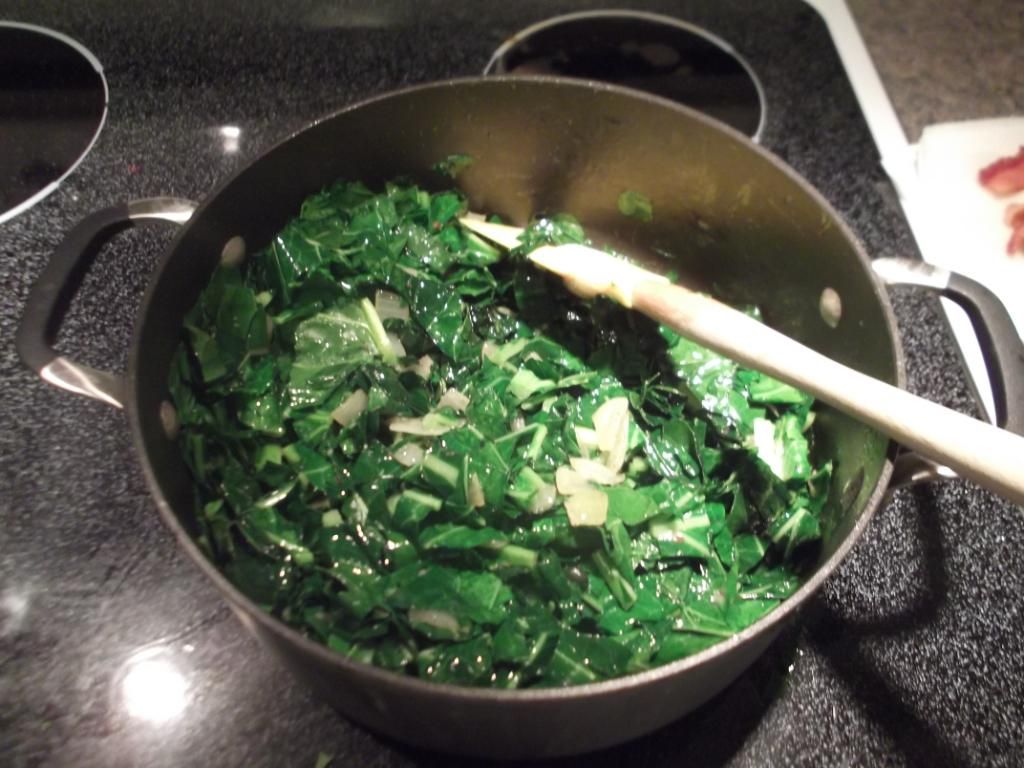 When you cook the greens they'll turn this bright green color. That
means you are about half way there. Keep cooking them until they get
really wilted and a little darker.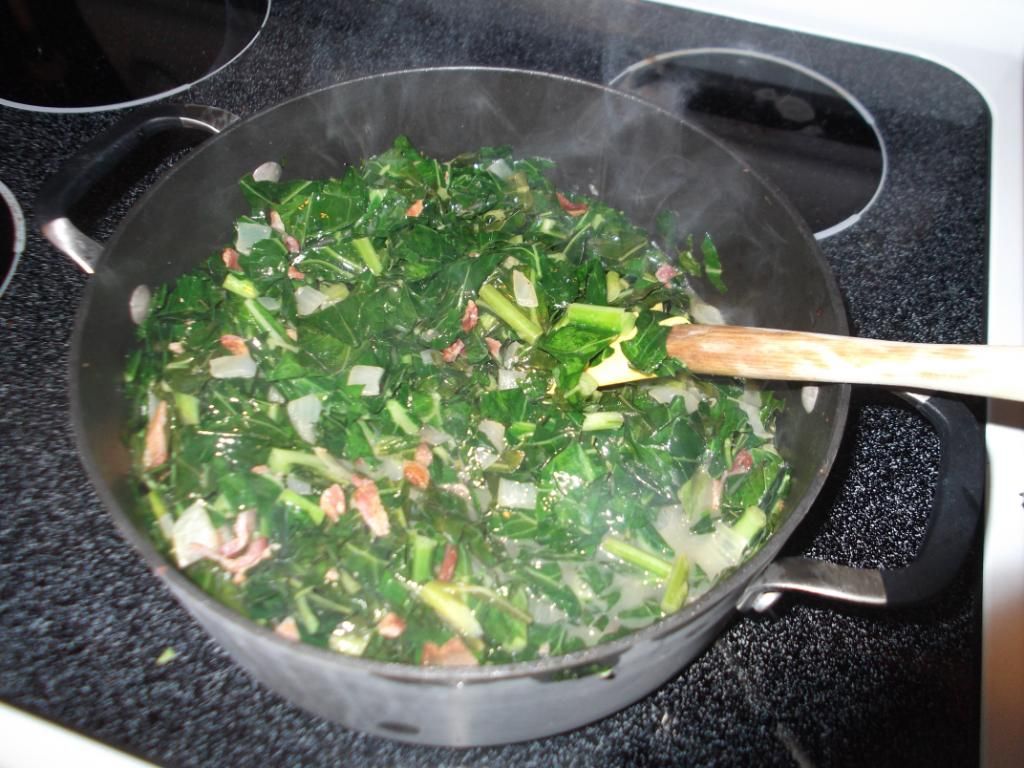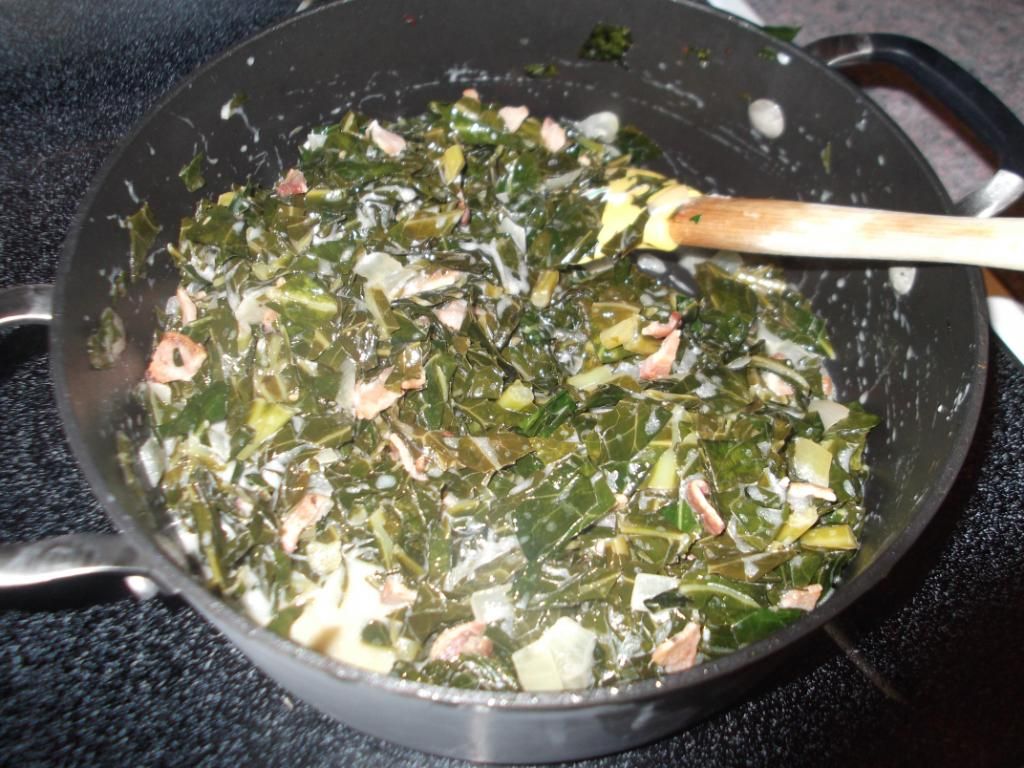 You can see here what your greens will look like before and after you add
the cream. Also, the darker color is the one you are going for.
Yummy. Serve with a steak, chicken, or a pork chop. Or eat alone
straight out of the container if you're lazy like me.