Several weeks ago I ordered the
cauliflower mash
at
Duclaw Brewing Company
and I have been trying to replicate it at home without much success. I haven't figured out yet what kind of sorcery they use to get the mash so creamy and lump free but I have deduced that it must involve some kind of equipment I don't have at my house. I finally got together a recipe that was tasty in its own regard, although still not quite what I was looking for. I'll be continuing my quest, but in the meantime here's a delicious substitute for you to enjoy.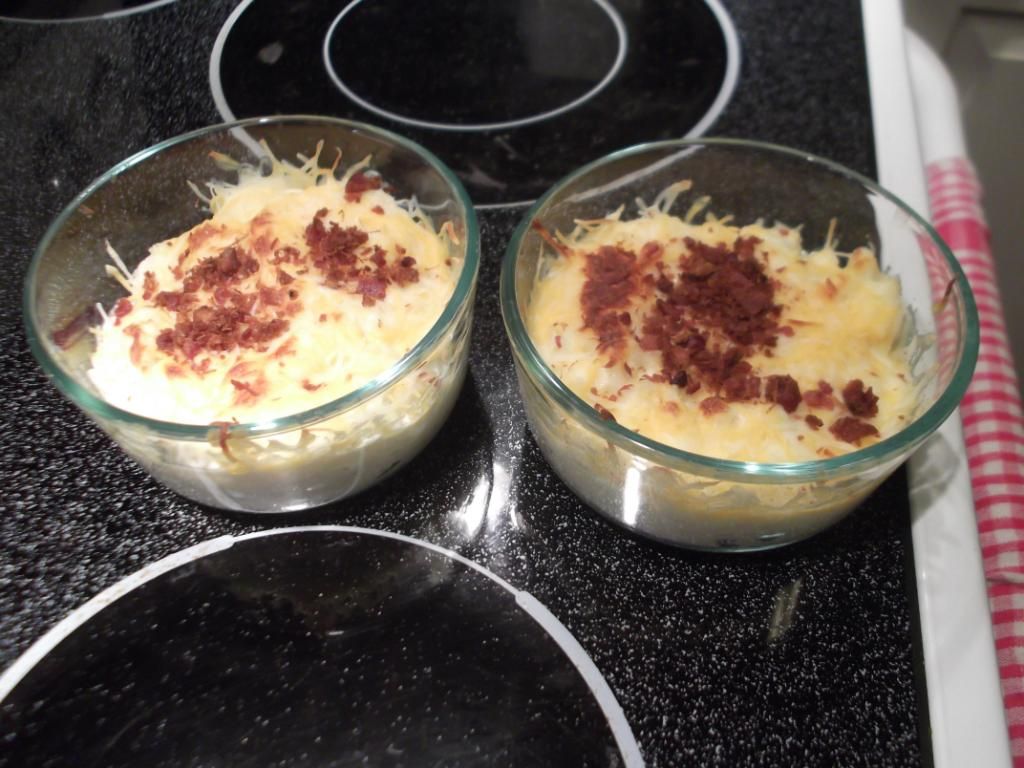 Ingredients
1 head of cauliflower
1/2 C heavy cream
1/2 stick of butter
1 Tbsp salt
1 tsp black pepper
1/2 Tbsp garlic powder
shredded cheese
bacon bits (the real bacon kind)
Directions
Cut the cauliflower down to 1/2 inch pieces, then chop those pieces until you have small chunks. They should be small enough to steam easily but not so small that they will fall through a colander.
Put cauliflower in a large Ziploc bag and heat in the microwave on high for 3 minutes.
Place a steamer basket in a large pot. Empty cauliflower into steamer basket.
Add enough water to pot so that water is touching the bottom of the steamer basket.
Heat the water over high. As the water boils and steams, stir the cauliflower with a rubber spatula to ensure an even steam.
Once cauliflower is soft remove steamer basket from water and set in sink to drain.
After water has drained away from steamer basket, transfer cauliflower to a large bowl.
Blend cauliflower with an electric hand mixer. Add heavy cream, a little at a time, and keep blending until you have an even, mashed consistency.
Heat butter in microwave for ten seconds to soften.
Add butter to cauliflower mash and blend until all ingredients are incorporated.
Transfer cauliflower mash to oven proof bowls.
Top cauliflower with shredded cheese and bacon.
Place under broiler on low for 5 minutes, or until cheese is melted and bubbly.
Notes
This recipe will make 4-6 servings. Top with as much cheese and bacon as you would like.
I used salted butter when I made this. If you use the unsalted kind you will need to add more salt to the mash.
I have found that steaming in the bag first helps move the process along a little more quickly, but you can skip that step and just steam in the basket if you have a good veggie steamer.
This recipe will not taste just like mashed potatoes because, let's face it, cauliflower is not a potato. It's good, but the flavor and texture is slightly different than what you might be used to.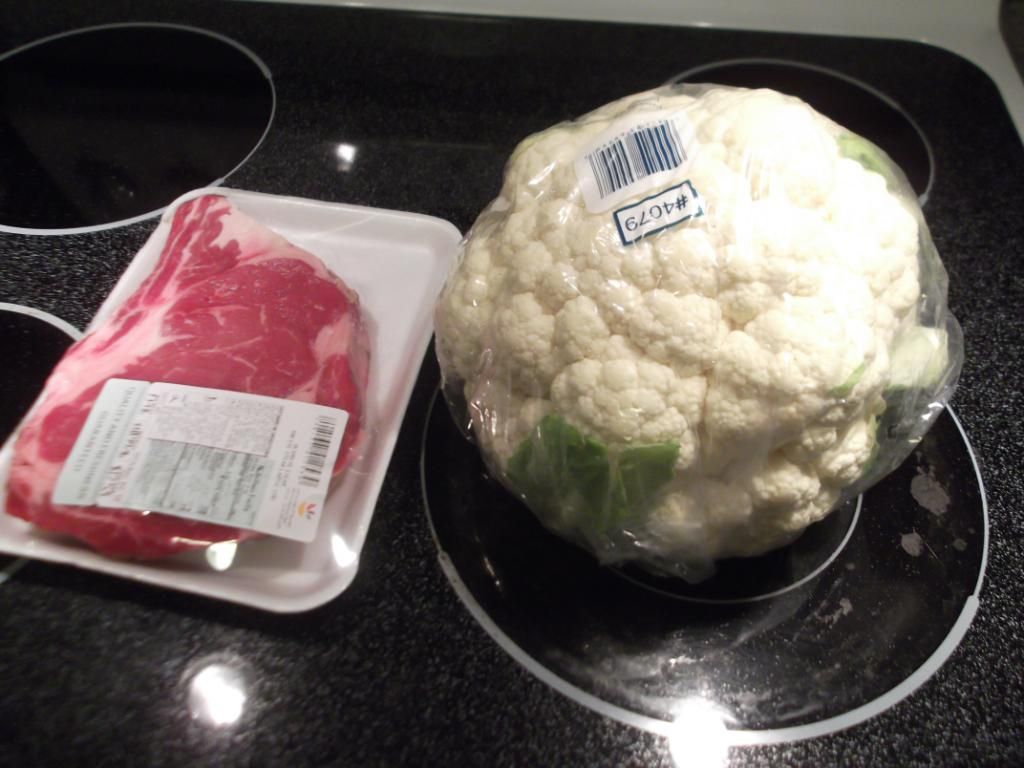 Serve with a ribeye. Yummy.