I really like cranberries. You can only find them fresh during the fall, which means that now is a good time to stock up. There are something like ten bags in my freezer right now which will probably last me until around March. At that point I will abruptly go into a cranberry slump until September when the cranberry fever will start again.
Seriously though, cranberries are one of the best fruits you can eat if you are following a low carb diet. A whole Cup has only about 8 net carbs. There are also
endless studies
that show that cranberries are good for our digestive system, liver, and cardiovascular health.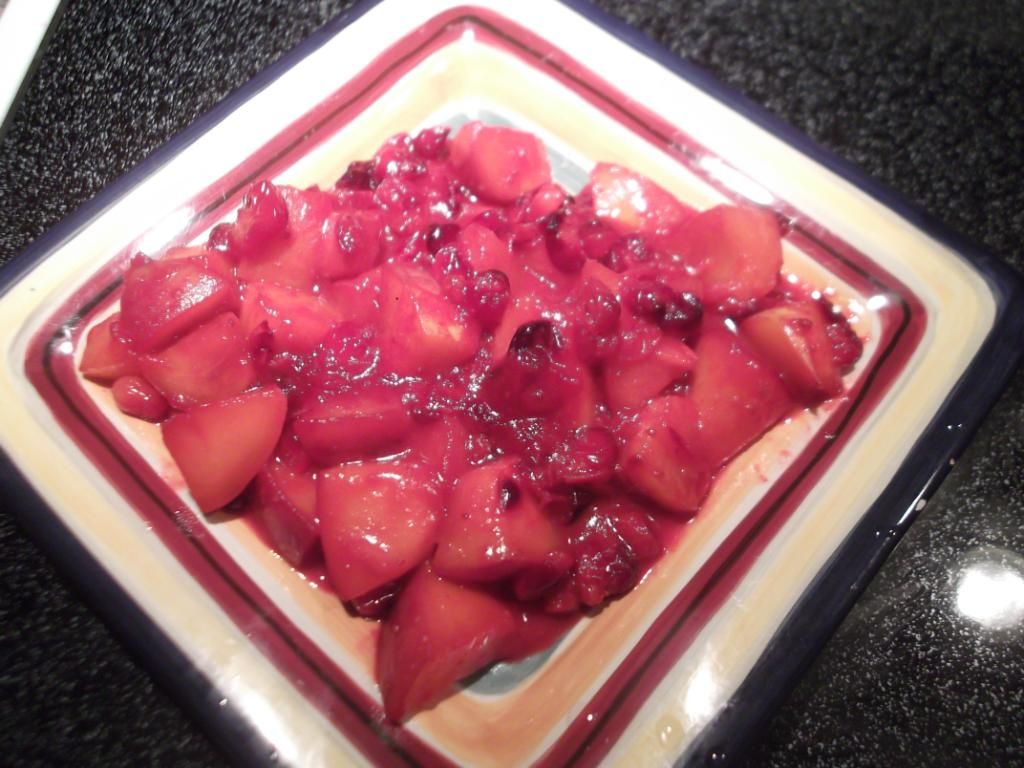 Ingredients
1 whole peach
2 C whole cranberries
2 Tbsp butter
1/4 C water
4 Tbsp Splenda
Directions
Heat a medium sized skillet over medium high.
While the skillet is heating, wash the peach and cut into bite size pieces. Discard the pit.
Remove cranberries from bag and rinse those as well.
Once skillet is hot, add butter and melt.
After butter is melted, add peach and cranberries to skillet.
Stir continuously with a rubber spatula.
Once cranberries begin to pop, add Splenda and stir until incorporated.
Once mixture begins to thicken, add water and stir.
Cook until cranberries have all popped and peaches have softened.
Top with whipped cream and serve hot. Enjoy!
This recipe makes 4 servings at 6.5 net carbs a piece.
If you skip the peach this recipe makes 2 servings at 9 net carbs each.
Notes
The skillet has to be pretty hot to cook the cranberries, which means that you have to work fast or you'll burn your butter. Normally I'm not in a rush when I am cooking, but I highly recommend that you get everything cut, washed, and ready to go into the pan before you add the butter.
The peach is the most carb heavy thing in this recipe. If you want to cut back, leave it out. I make this all the time without the peach or the whipped cream and it's still delicious.
If you're having a hard time gauging whether your compote is done or not, taste it. Cranberries are extremely tart when they are raw. If the mixture makes your mouth pucker, it needs to go back into the pan.
I really want to like raw cranberries, but I just don't. They're too tart.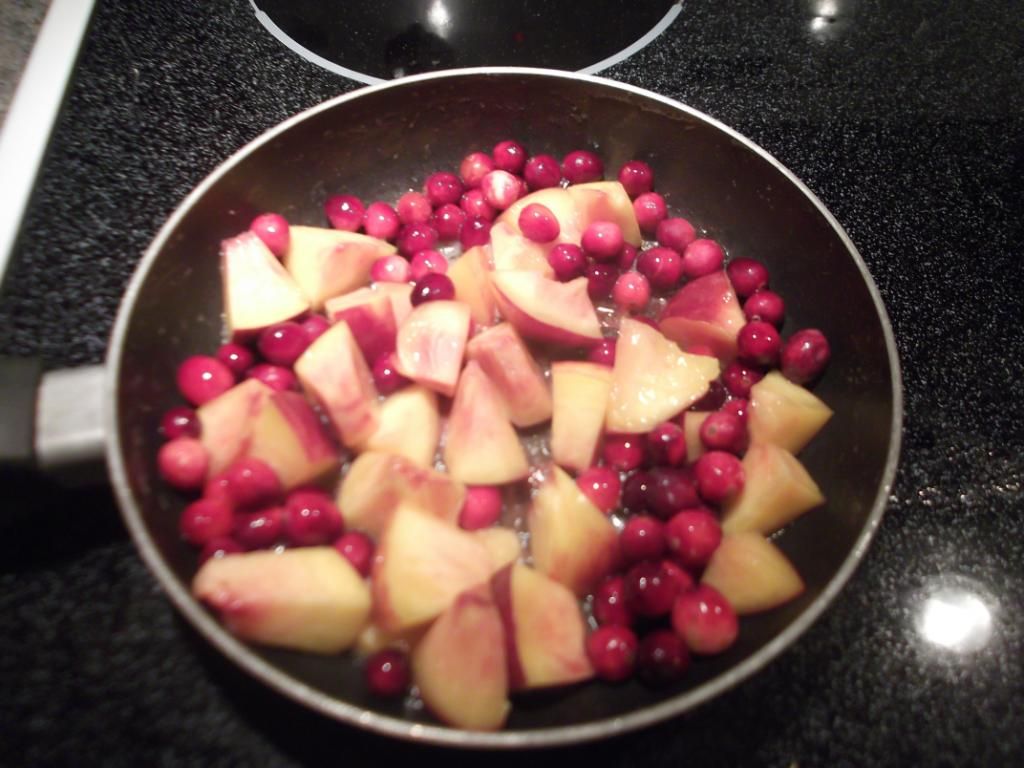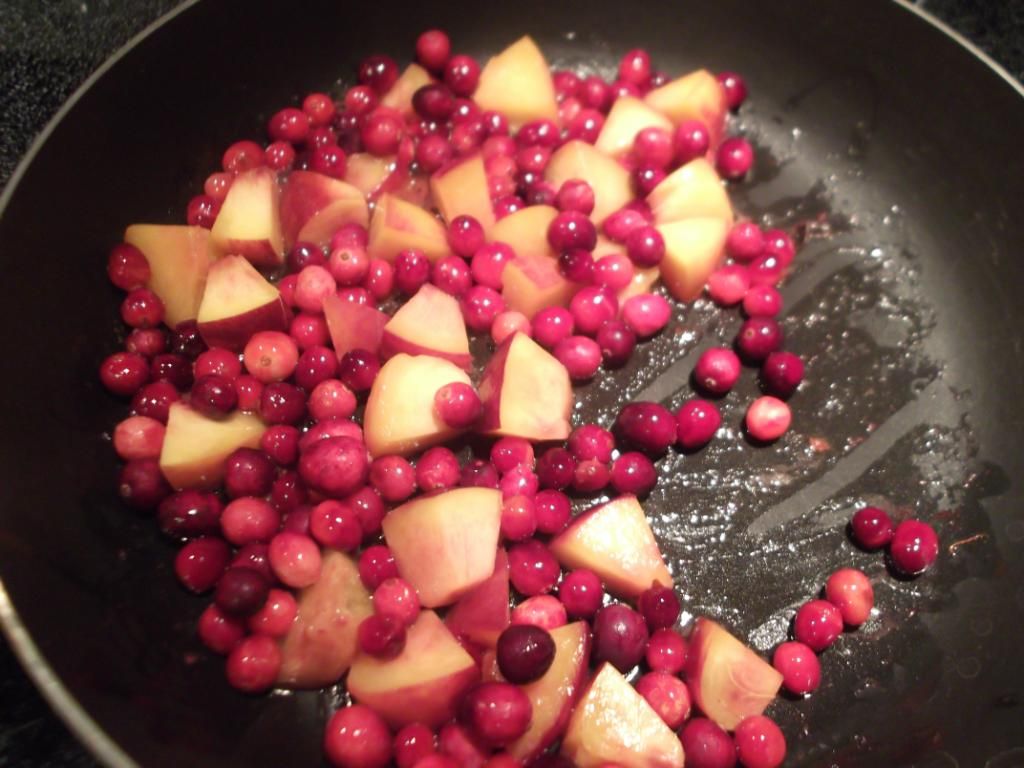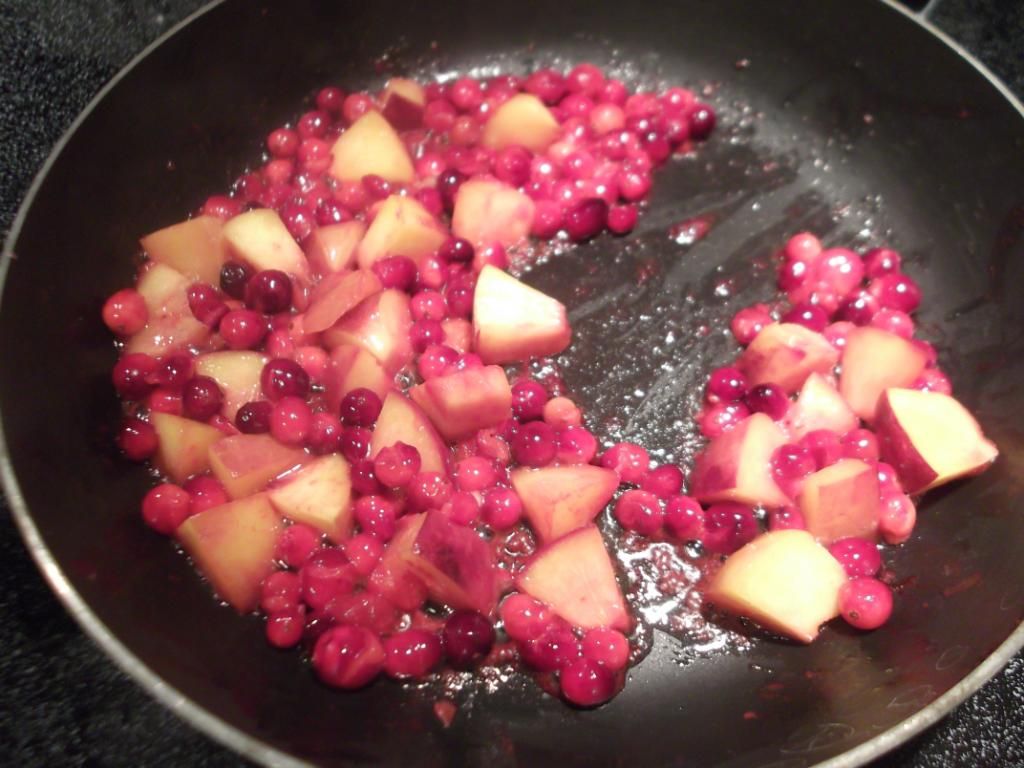 You can see that the berries have started to cook down here.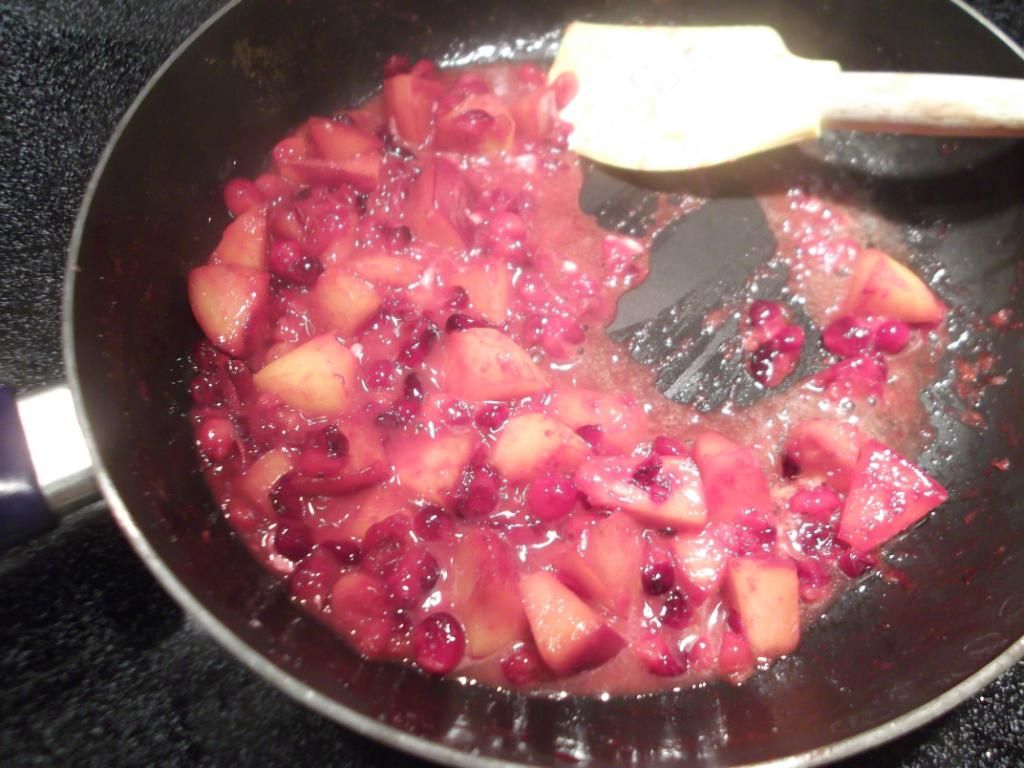 Fruit cooking down farther. I added the water because it was
getting pretty sticky.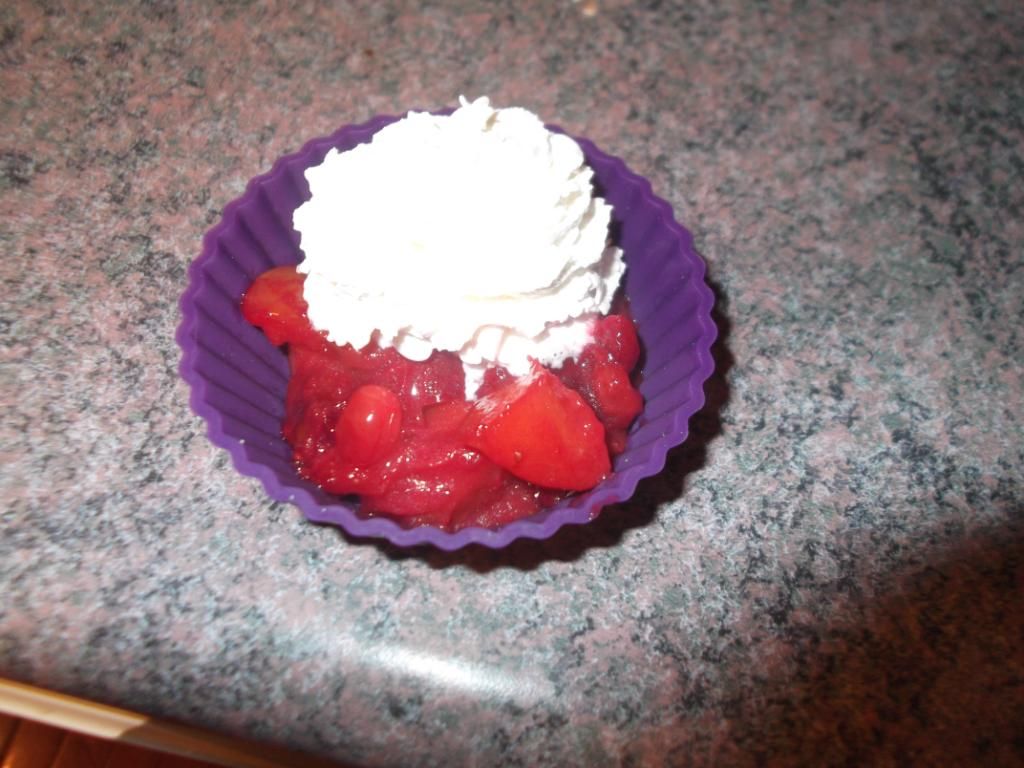 The cream will melt down over the berries as it sits. So yummy.