Are you noticing a pattern? Everything is good over arugula. A lot of these dishes that cook in their own sauces don't even need a salad dressing. This steak salad was made with the last leftovers from the
Steak and Tomato Saute
from a few days ago.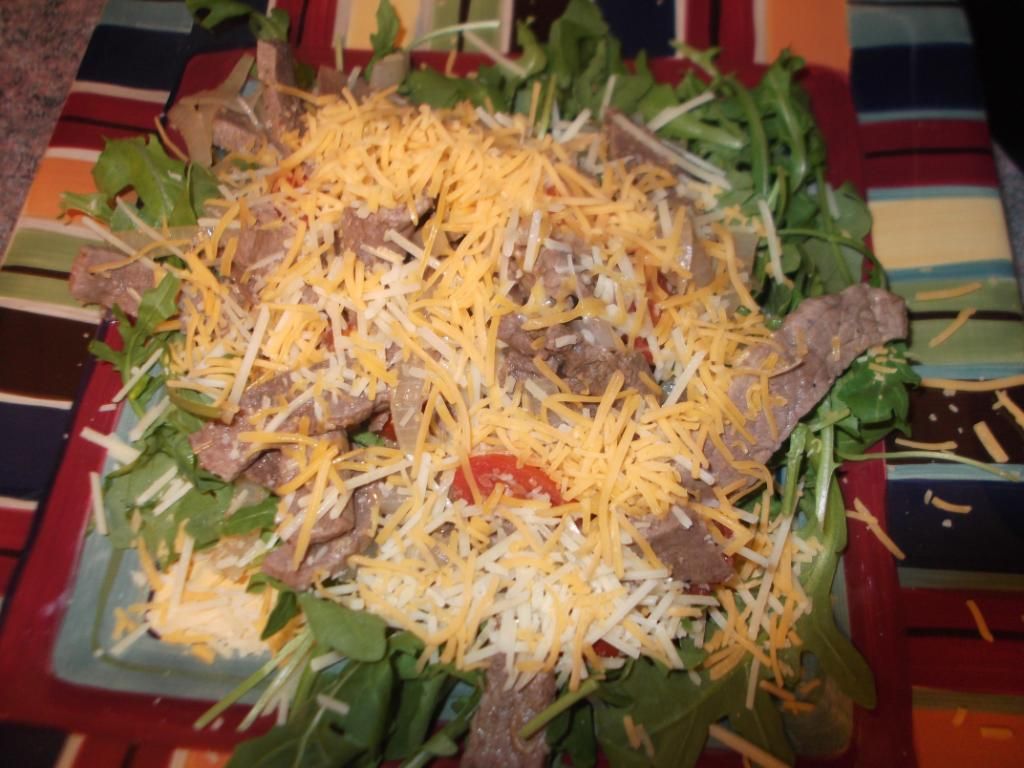 I added a handful of arugula to a plate, then heated up the steak saute mix in the microwave, and topped with cheese straight out of the bag. The cheese got a little melty over the hot steak. I skipped the dressing on this one.
If you're going to make the Steak and Tomato Saute I highly recommend making a big enough pot to eat on for a few days. I was able to turn this dish into several different meals.