It's stuff squashed round two, folks! Yesterday I posted an awesome recipe for a
spinach stuffed acorn squash
. Of course, the squash had two halves. The spinach stuffed squash was so good I decided to take another crack at it with the second half! Round two was possibly more delicious than round one, and I made it in the toaster oven at work. Bam!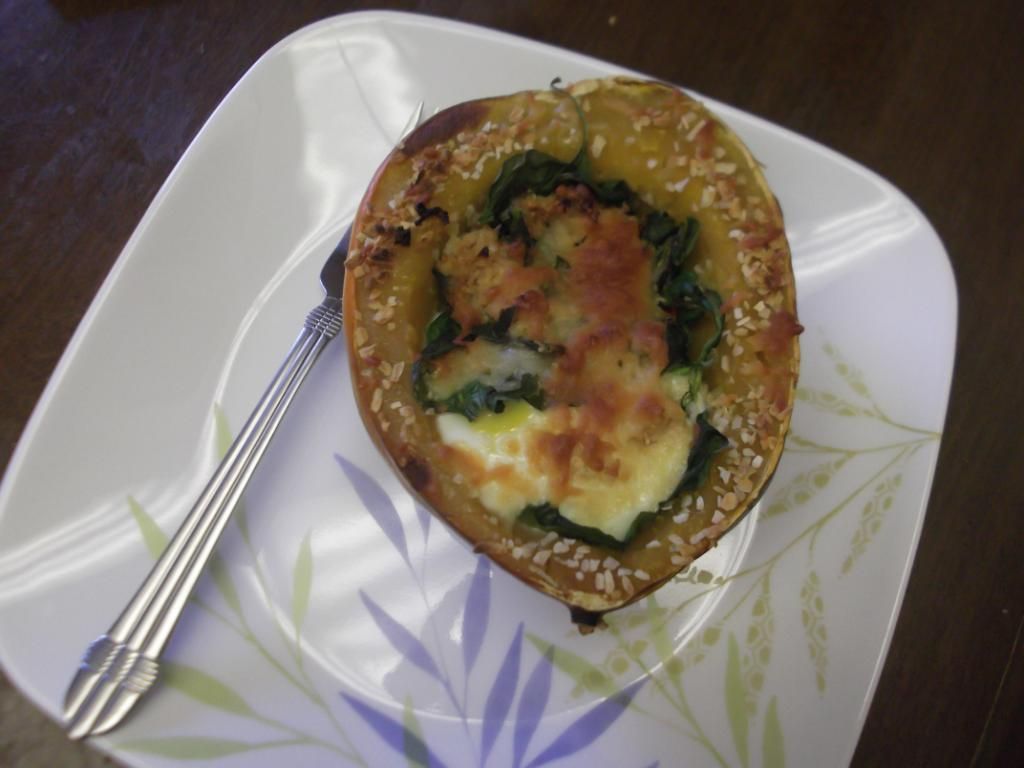 Ingredients
1/2 of 1 acorn squash
1 Tbsp dry minced onions
1 tsp black pepper
1 tsp salt
1 C baby spinach
1 Tbsp minced garlic
1 egg
1/2 C shredded Parmesan cheese
Directions
Preheat oven to 425.
Scoop seeds out of acorn squash.
Place face down on baking sheet. Add 1/4 inch of water to baking sheet.
Bake for 20 minutes.
After 20 minutes, remove squash from oven and discard water.
Sprinkle dry minced onions, salt, and pepper onto the fleshy inside of the squash.
Stuff spinach into the squash.
Spread minced garlic over top of spinach.
Crack egg on top of the spinach.
Sprinkle Parmesan cheese over top of spinach and egg.
Bake for an additional 20 minutes. Cheese should be slightly toasted and egg should be cooked through when squash is done.
Notes
I don't like to be a jerk and take up the toaster oven for 40 minutes so cooked this squash at home for 20 minutes the night before. All I had to do at work were steps 6 -11. If you want to do that, just pre cook for 20 minutes. Flesh should be slightly soft but not mushy. Stuff it and cook an additional 20 minutes the next day.
You can stuff these acorn squash with whatever you like! I've heard about people using apples, raisins, sausage- all kinds of stuff. If you come across a particularly good combination please share with me via email.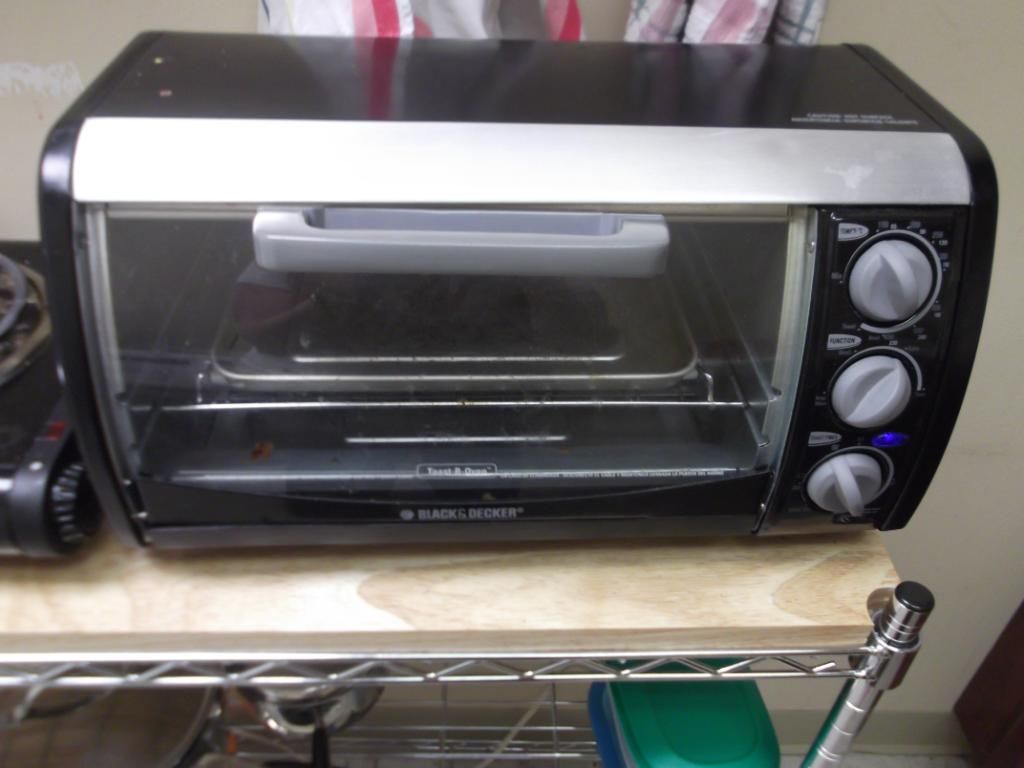 Wonder machine. My work lunches would be so boring with you.