I love eggs, y'all. They're super cheap and super versatile. I'm always looking for new things to do with them and when I came across a bag of bean sprouts in the grocery store I was struck by inspiration.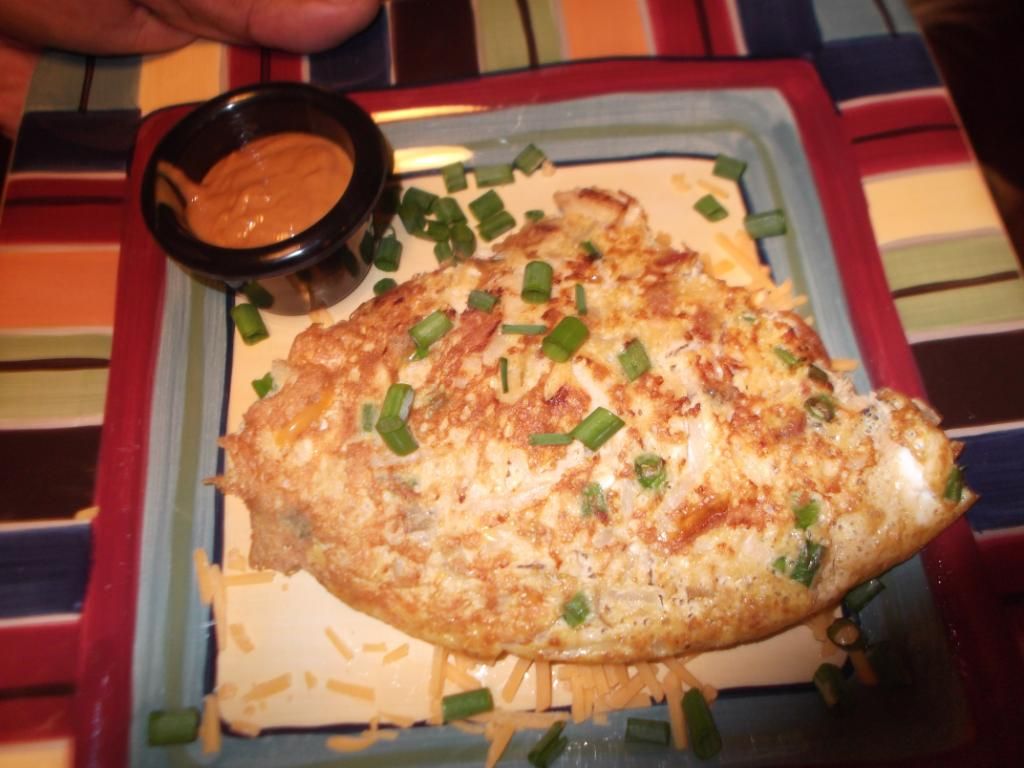 Ingredients
3 strips of bacon
5 eggs
3 Tbsp soy sauce
1 C precooked chicken strips
1/2 C bean sprouts
1 bunch green onions
1 Tbsp olive oil
1/2 C shredded cheddar cheese
1 Tbsp rice vinegar
2 Tbsp peanut butter
1/2 Tbsp Frank's Red Hot sauce
This recipe makes 2 servings.
Directions
Cut bacon into small pieces with kitchen shears and cook over medium heat until bacon is cooked throughout. Drain on paper towels and set aside.
In a medium sized bowl combine eggs and 2 Tbsp soy sauce.
Roughly chop chicken strips and bean sprouts and add to egg mixture. Whisk until all ingredients are incorporated throughout.
Remove one green onion stalk from bunch and reserve for garnish. Chop remaining green onions and add to egg mixture.
Add bacon to egg mixture and stir again until all ingredients are incorporated
Heat olive oil in a large skillet over medium.
Once skillet is hot, add egg mixture.
Cover skillet with foil and allow to cook for 5 minutes.
Remove foil and discard. After 5 minutes underside of omelette should be lightly toasted.
Add shredded cheese to one half of omelette.
Use a spatula to fold the omelette in half over the cheese. Allow to cook for 1 additional minute.
Remove omelette from skillet and cut in half. Chop remaining green onions and sprinkle on top.
In a bowl mix remaining 1 Tbsp soy sauce, rice vinegar, peanut butter, and hot sauce with a fork. Split peanut sauce into 2 portions to serve.
Notes
I get pre cooked chicken strips from the deli department next to the lunch meat. Typically I pick up this variety from Butterball.
Make sure that you buy bean sprouts which are different than alfalfa sprouts. The smaller sprouts will shrivel up and turn to mush in the skillet.
If you're on your toes you can whip up the peanut sauce during the 5 minutes that the eggs are cooking.
If you only want one serving just cut the recipe in half. I made this for awesome boyfriend and myself and you all know by now that I am way too lazy to make 2 omelettes.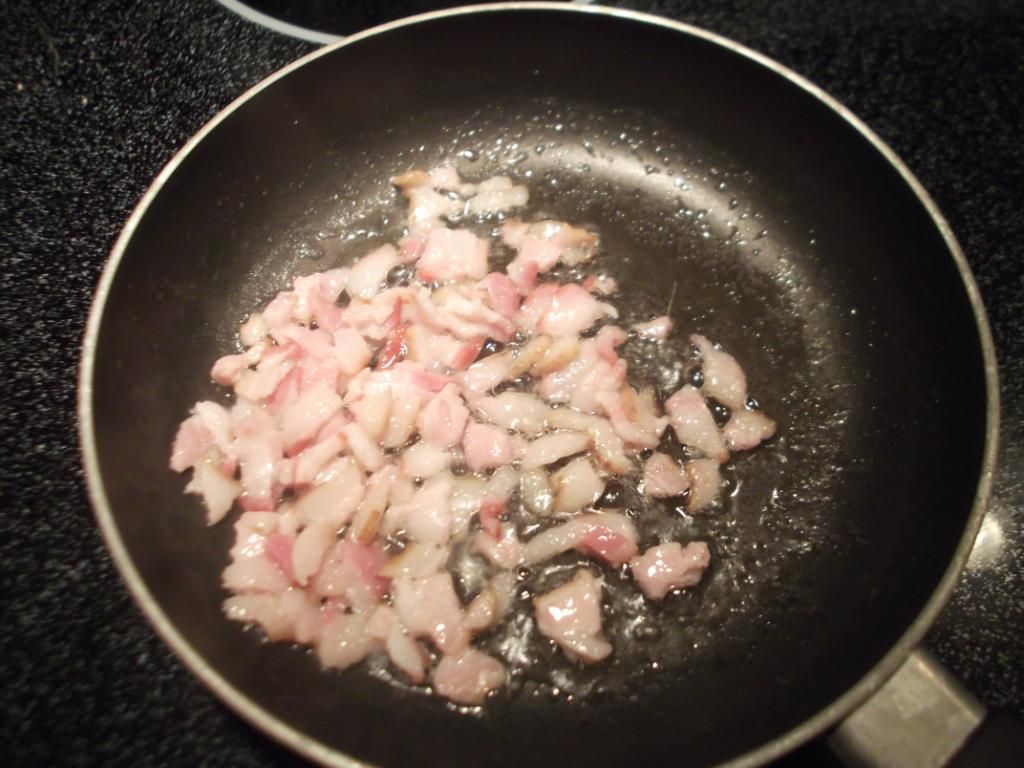 I just cut the bacon strips right into the pan with kitchen shears.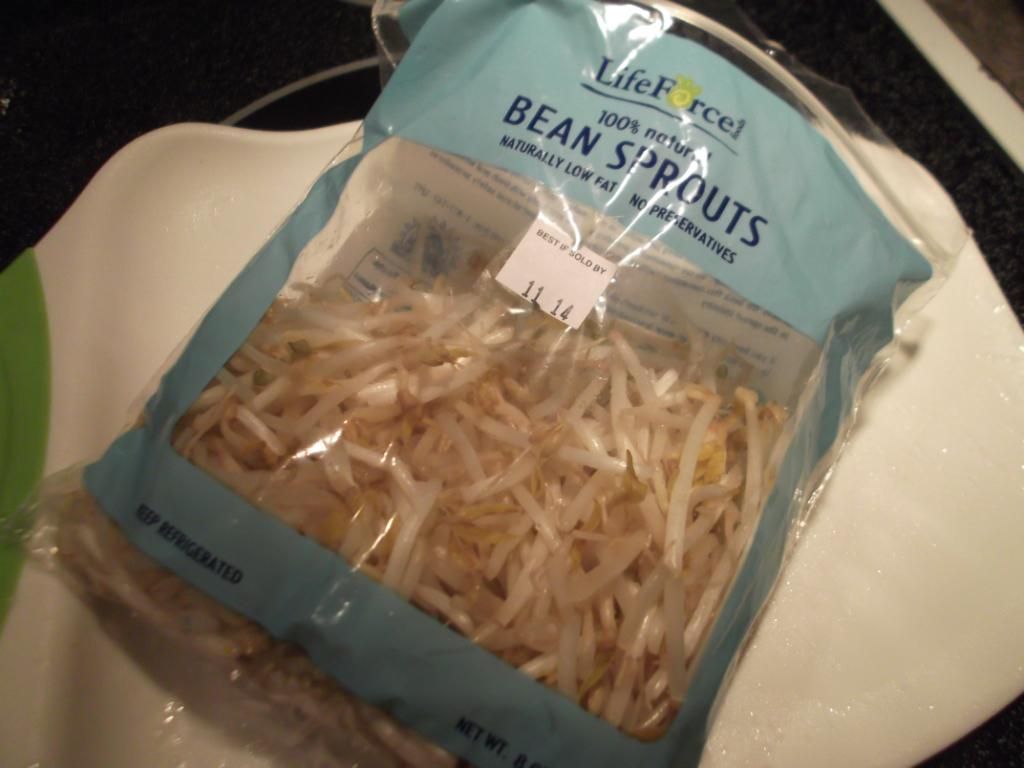 Bean sprouts and cheap and yummy. Next time I think I'll buy a smaller
portion though because I wasn't able to use this whole bag before it
went bad.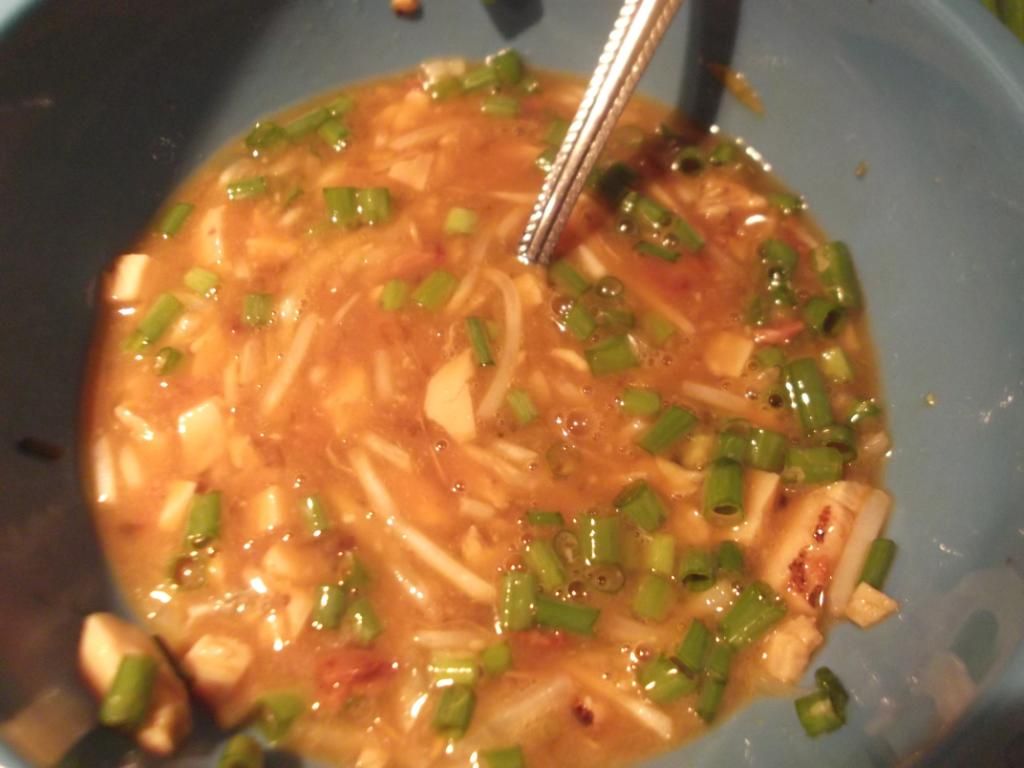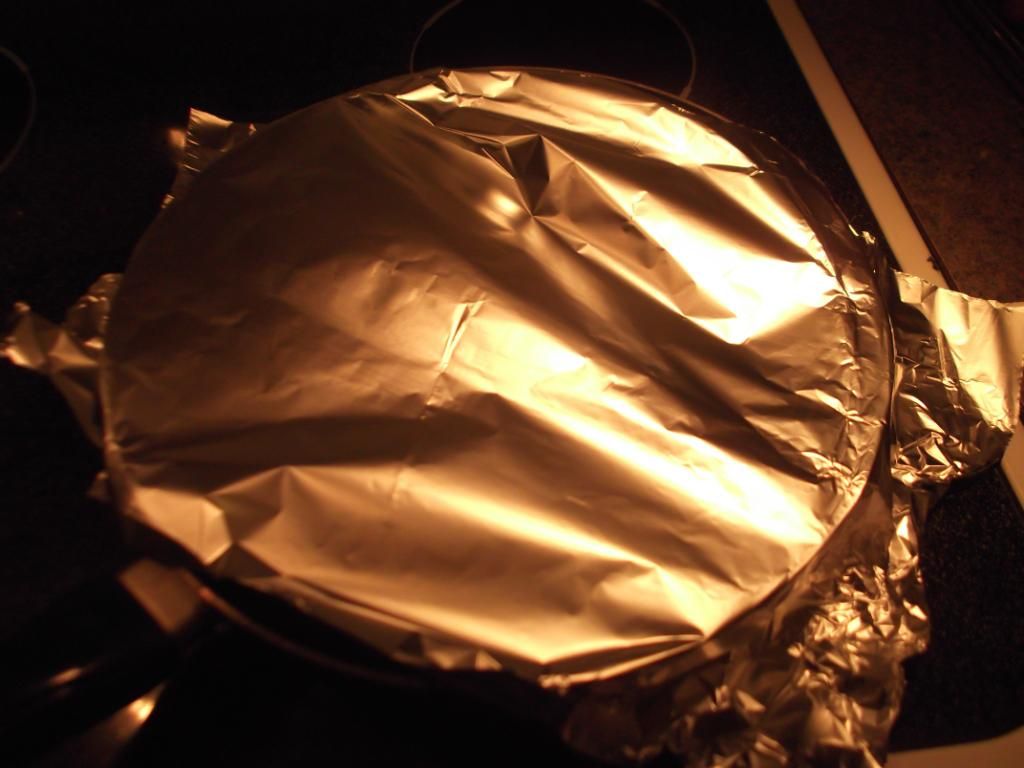 If you have a skillet with a lid that would probably be easier to work
with than the foil. I didn't happen to have one handy.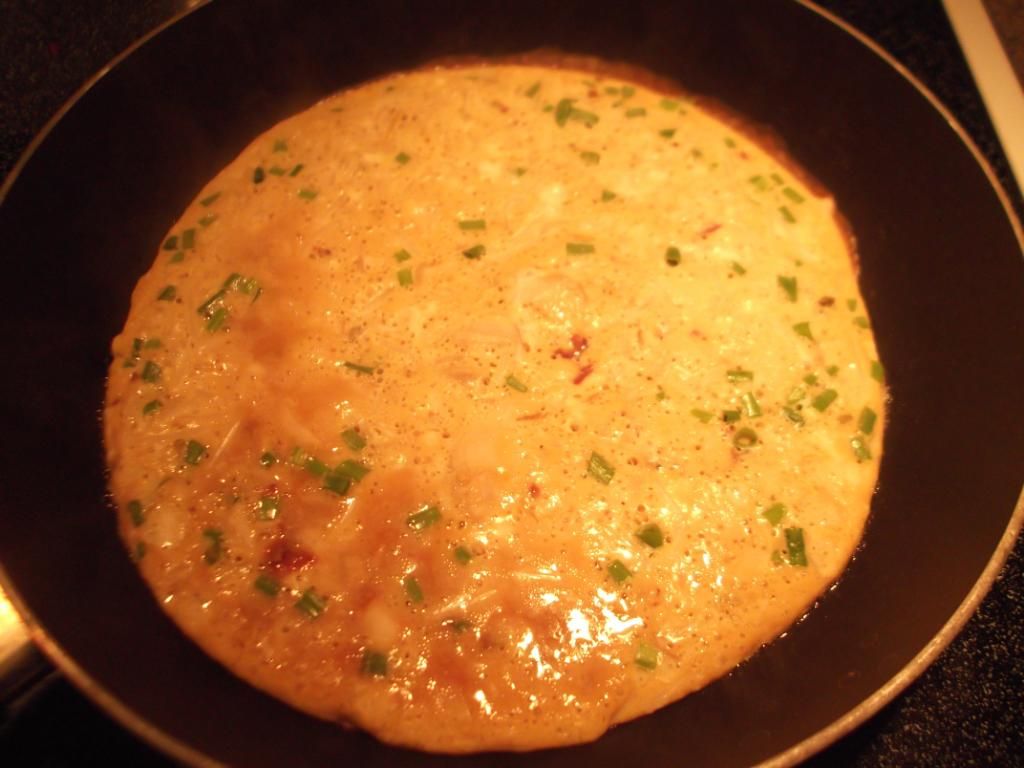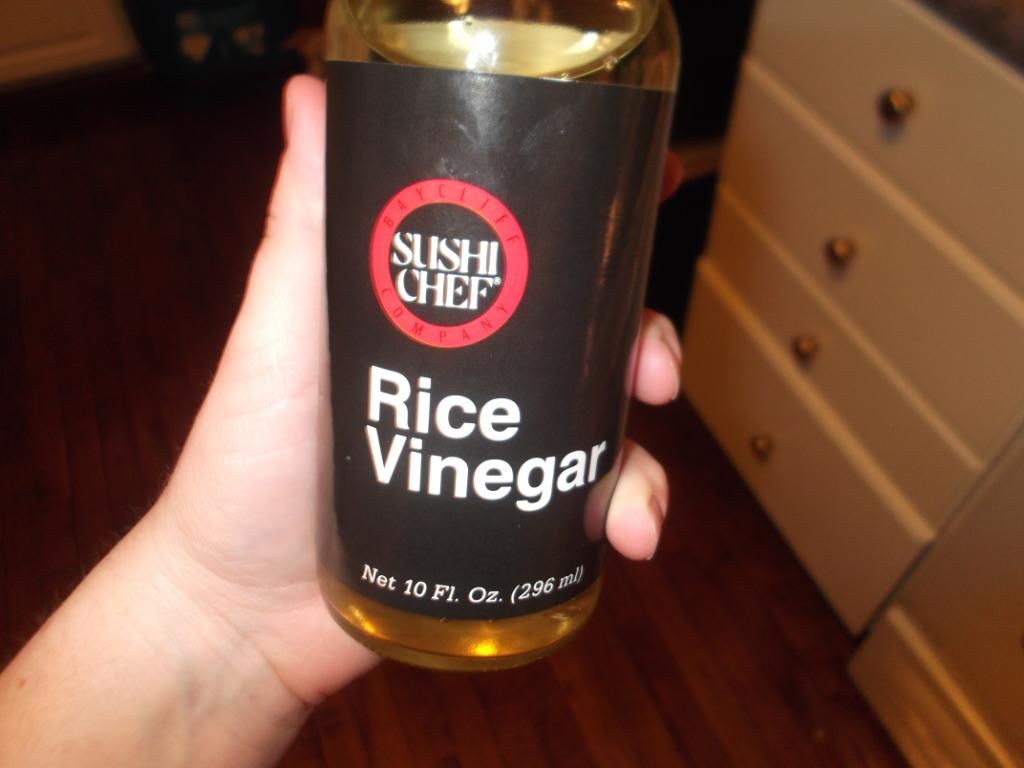 Rice vinegar is what gives the peanut sauce it's tangy flavor so it's
important to use this and not just any vinegar.