Today was a yummy day. For breakfast I had my usual fried egg with a little cheese on top. For lunch I had some leftover goodies in the fridge that I needed to use up. I hate throwing away food!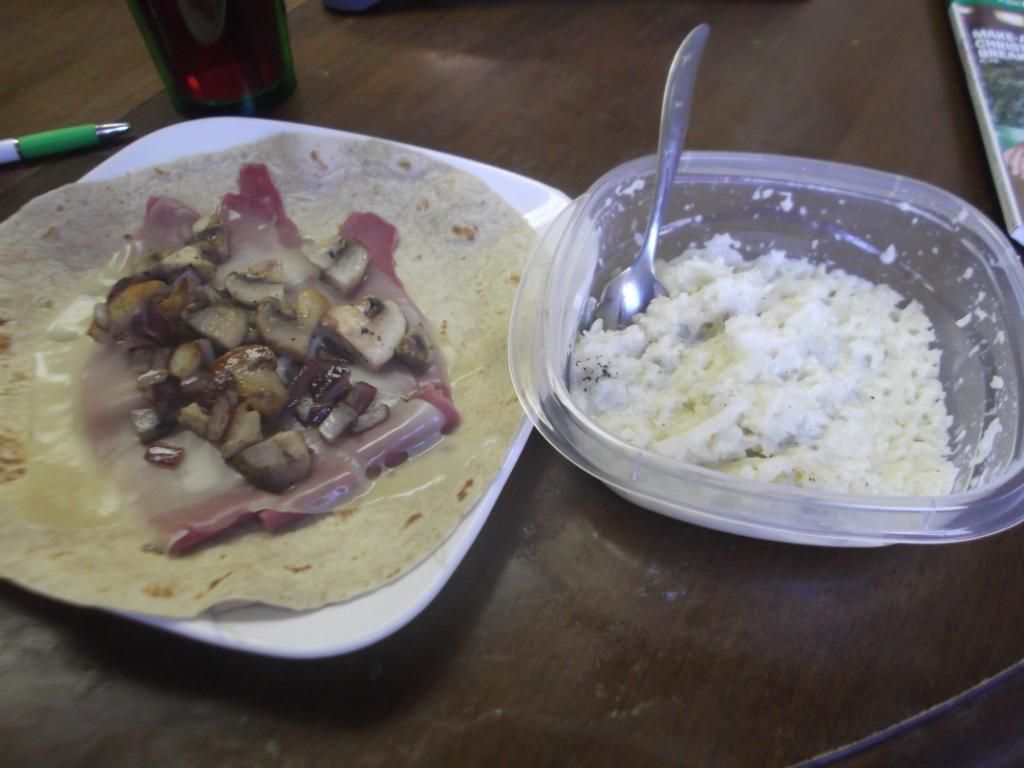 That's a
Smart and Delicious Soft Wrap
from La Tortilla Factory topped with a few pieces for corned beef from the deli. I love corned beef because if you throw it in a hot pan it will crisp up like bacon. I melted some Swiss cheese from the deli in the microwave and topped it off with some sauteed mushrooms.
I also had some leftover
Cauliflower Mash
from a couple of nights ago that I had on the side. I love a hot work lunch.
After work I met some friends at
Frisco Tap House & Brewery
for dinner and trivia. I am in love with bar trivia, although admittedly not that good at it. I am weirdly accurate at name-that-tune so my friends let me stay on the team. I love Frisco Tap House because they have a really diverse menu and there are lots of low carb friendly choices. There is a goat cheese salad with Chorizo that I am mad about and there's also a super spicy buffalo chili that comes with lots of sour cream.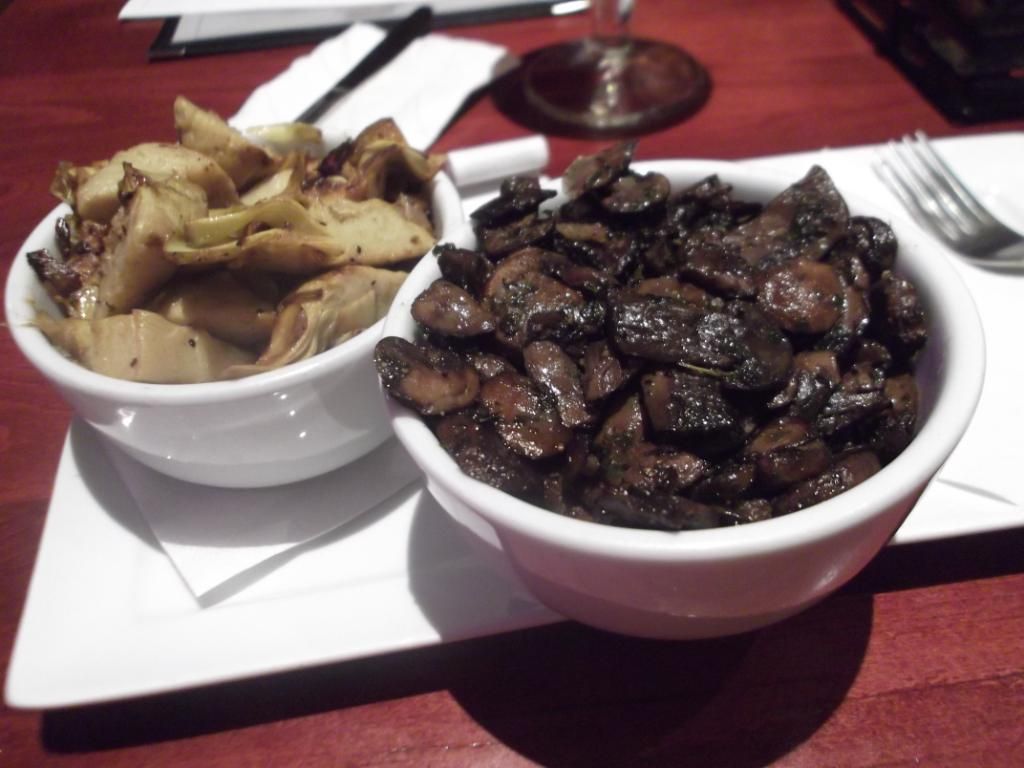 Today I wasn't feeling super hungry so I ordered a side of mushrooms and a side of artichokes. Both taste of olive oil, garlic, and rosemary. The portions are huge and this was actually more food than I was able to eat. The awesome boyfriend doesn't like either of these things so it's always a treat when I'm out without him and I can stuff myself with them.