If you haven't read about
my delicious experience
at Uno Chicago Grill you should go do that.
Okay, now that you're back I'll talk a little more about that meal. When I was at the restaurant the plate came out with a heaping portion of vegetables. It was more than I could eat. I asked for a box and took the remaining chicken and veggies home for later. I also got some marinara to go. I heated the chicken and veggies up in the toaster oven at my work on Monday, and I sprinkled a little bit of shredded Parmesan on the chicken to freshen it up.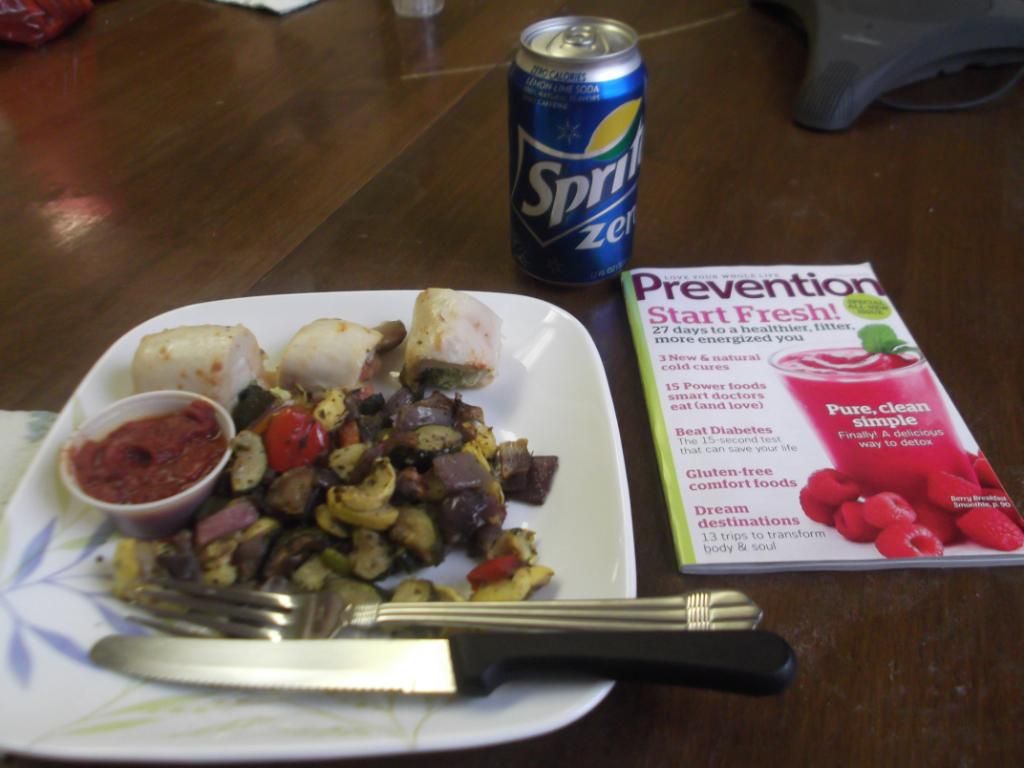 You can see that even the leftovers from this meal were a decent sized portion. I don't like to eat huge meals at work because then I get sleepy and lazy in the afternoon, so this was a perfect office lunch.
For dinner, the awesome boyfriend requested his favorite meal,
Pizza Casserole
. We have tried many different versions of this meal over the years, including ones with a low carb crust and different varieties of veggies. If you search for 'pizza' you'll find them and you can decide for yourself, but we always favor the original. This recipe is fantastic and takes so little time, plus it's cheesy and delicious. Everyone is happy.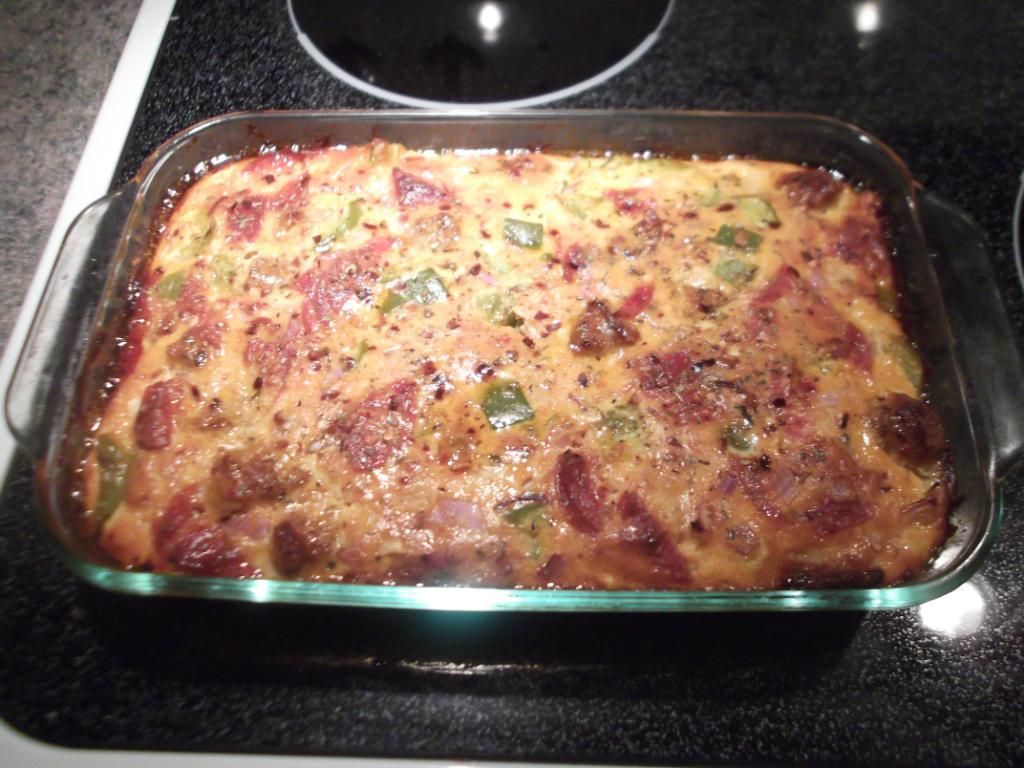 I like mine with hot sauce. Sometimes I make a salad on the side but (let's be honest) that's only to make myself feel like I'm eating some greens.