Some Sundays are delicious days where I have my
eggs and bacon
in the morning, do a little yoga, and cook some meat and veggies in the crock pot for dinner. Some Sundays are a mess where I feel like I need to eat up all the leftovers before they go bad. This Sunday was one of the second kind.
I started off the morning with some
leftover grilled veggies
, eggs, and a flax pita. These flax pitas have changed my morning and lunch time eating habits. I used to swear by the low carb high fiber tortillas from La Tortilla Factory, but no more. These pitas from Joseph's Bakery are tastier AND have better nutritional content. If I'm eating them with some cream cheese or peanut butter I will slice them across the middle and only use half, but for something heavy like eggs you have to use the whole pita or it will fall apart.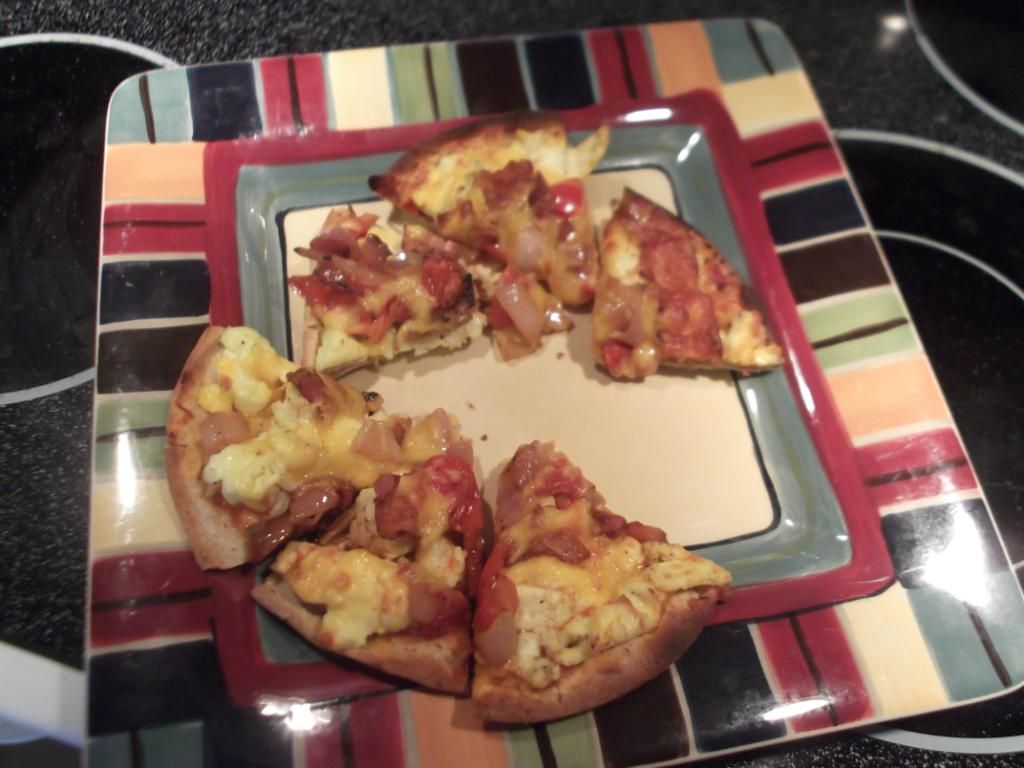 After inhaling the pizza I took the dogs for a run, did some yoga on demand, and tried to get caught up on my mountain of laundry. I also made some delicious
strawberry banana yogurt
.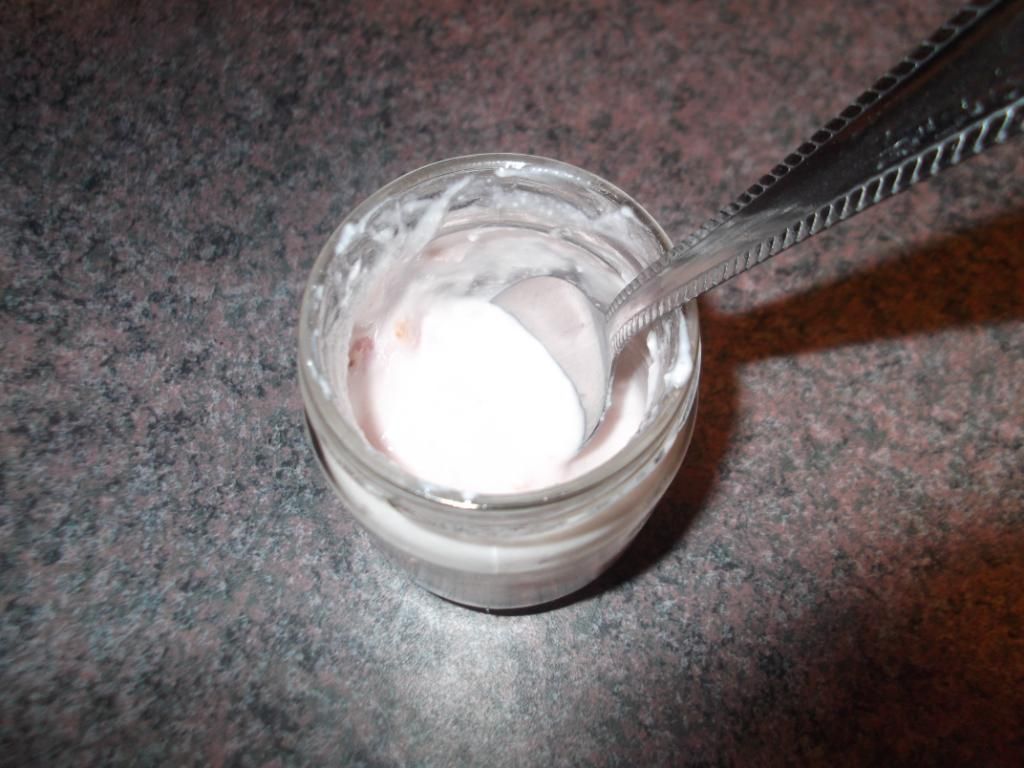 In the afternoon I was a little hungry so I foraged in the fridge for (you guessed it) more scraps that needed to be consumed before they went bad. I had some arugula left in a bag so I decided to make a salad. I also had a little goat cheese, a packet of tuna, some chopped pecans, and some ginger dressing. Yummy.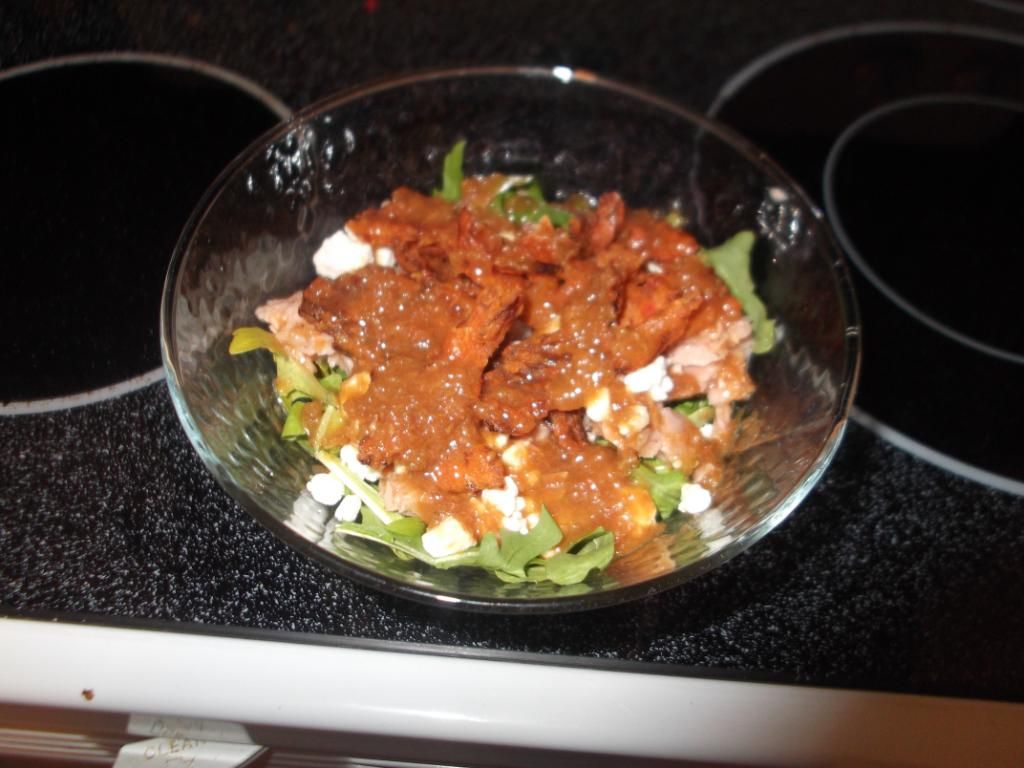 For dinner I pulled 2 salmon steaks out of the freezer. The awesome boyfriend and I have a Korean grocery store near the house that always has the most amazing deals on fresh seafood. A couple of weeks ago they had salmon steaks for $5.99 a pound so we stocked up.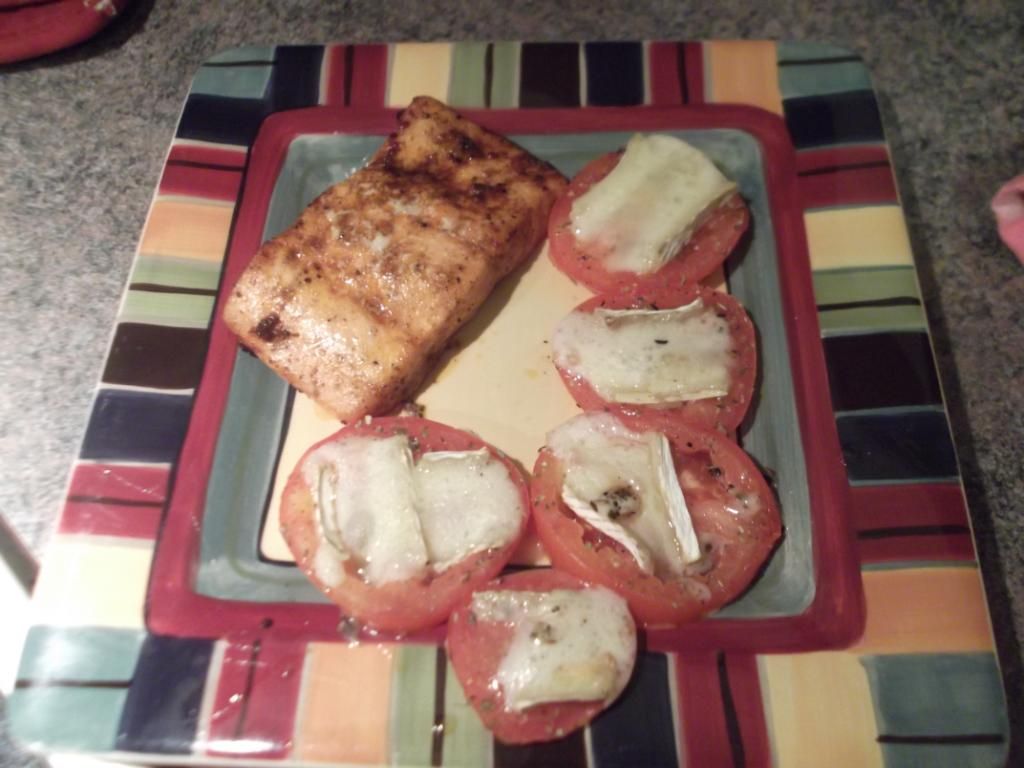 I threw this one in the oven with some Cajun seasoning. I also sliced a tomato and topped those slices with a little Brie and some oregano. The tomatoes were okay, but not good enough to deserve their own recipe post. I'm thinking that I might have used the wrong kind of tomato because it cooked down to be a little mushy. Next time I will broil some cheese over sliced grape tomatoes, which tend to be a little bit firmer. Stay tuned for results.
Altogether this was a good low carb, low calorie day, even if it was a little disorganized. I did get most of my laundry done, and managed to get in some exercise and yogurt making as well. Cheers to Sunday.