One of my favorite things about a low carb diet is steak. I spent years avoiding red meat because of a fear of fat, and I have been happy to welcome it back into my lower carb life. It's still important to try to eat beef that is grass fed and free of hormones and antibiotics, but an organic steak for dinner is a tasty part of a low carb plan.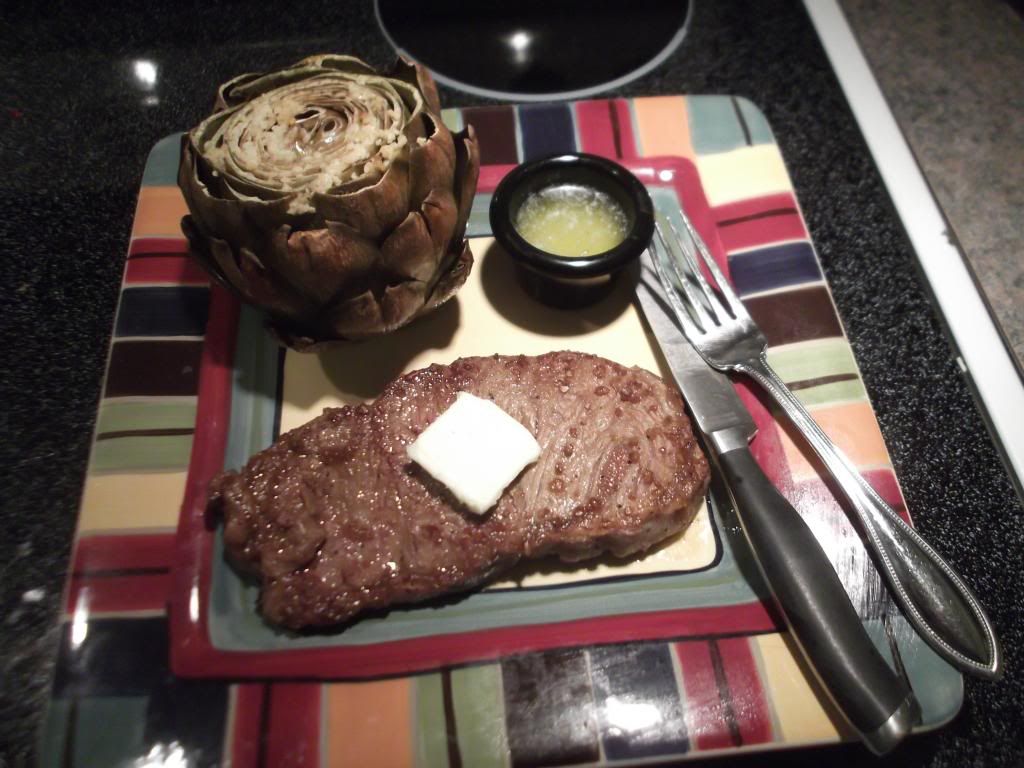 This is a New York strip steak that spent a couple of hours in my
famous not-so-secret recipe marinade
. I pan fried it in some cooking spray and topped it with a sliver of butter. I ended up splitting it with the awesome boyfriend because I decided it was too much food for one person.
I served the steak alongside a
Garlic Roasted Artichoke
, one of my most favorite side dishes. You can see in the picture that I had run out of garlic cloves so I just smeared some minced garlic over the top of the artichoke. I prefer the whole garlic, but this was fine in a pinch.