It's no secret that awesome boyfriend and I are huge meat eaters. We love a good steak. My favorite cut is definitely a ribeye, while awesome boyfriend prefers a prime rib or a filet. Mostly, I buy whatever is on sale. Steaks are extremely quick and easy to cook, even if they have to go into a marinade for a few minutes. Add a side salad and you've got a hearty and fast low carb dinner that will keep you full for a long time.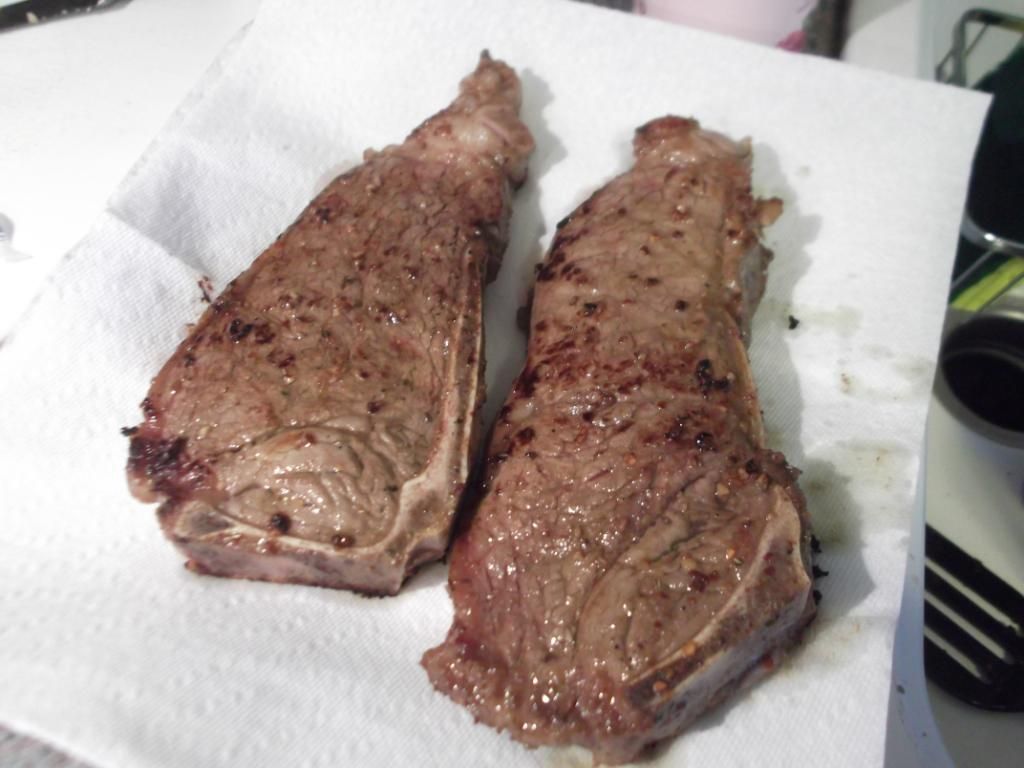 Ingredients
2 new york strip steaks
1 Tbsp butter
1 Tbsp minced garlic
1/4 C olive oil
2 Tbsp cider vinegar
2 Tbsp Worcestershire sauce
1 tsp soy sauce
1 tsp ground ginger
1 Tbsp oregano
1 tsp black pepper
1 tsp crushed red pepper
Directions
In a small bowl, combine olive oil, vinegar, Worcestershire sauce, soy sauce, ginger, oregano, black pepper, and crushed red pepper.
Poke holes in steaks, on both sides, with a fork.
Add mixture to a large Ziploc bag. Add steaks to bag and close. Massage steaks and marinade together to ensure an even coating.
Let sit for at least 30 minutes. Steaks can sit in marinade for as long as one day if desired.
Heat a large skillet over medium high (6 or 7 on the dial) and add butter.
Add minced garlic and cook until fragrant (about one minute).
Once skillet is hot and garlic has cooked, remove steaks from marinade and add to skillet.
Cook for 2-3 minutes on each side, or until steaks reach desired doneness.
Remove from pan and allow to rest on a paper towel for 2 minutes before serving.
Serve with a side salad. Enjoy!
Notes
:
The steaks in this picture are bone in strips. I prefer steaks without the bone, but these were on sale at the grocery store so those are the ones I picked up. Either cut is fine.
This marinade could really be used for any cut of meat. The sweetness of the vinegar is a nice complement to the natural saltiness of the steak.
Because the steaks will absorb some of the olive oil, this marinade will also work well on a grill.
Cooking for 2-3 minutes on each side will give a medium to medium rare steak. Adjust cooking times accordingly.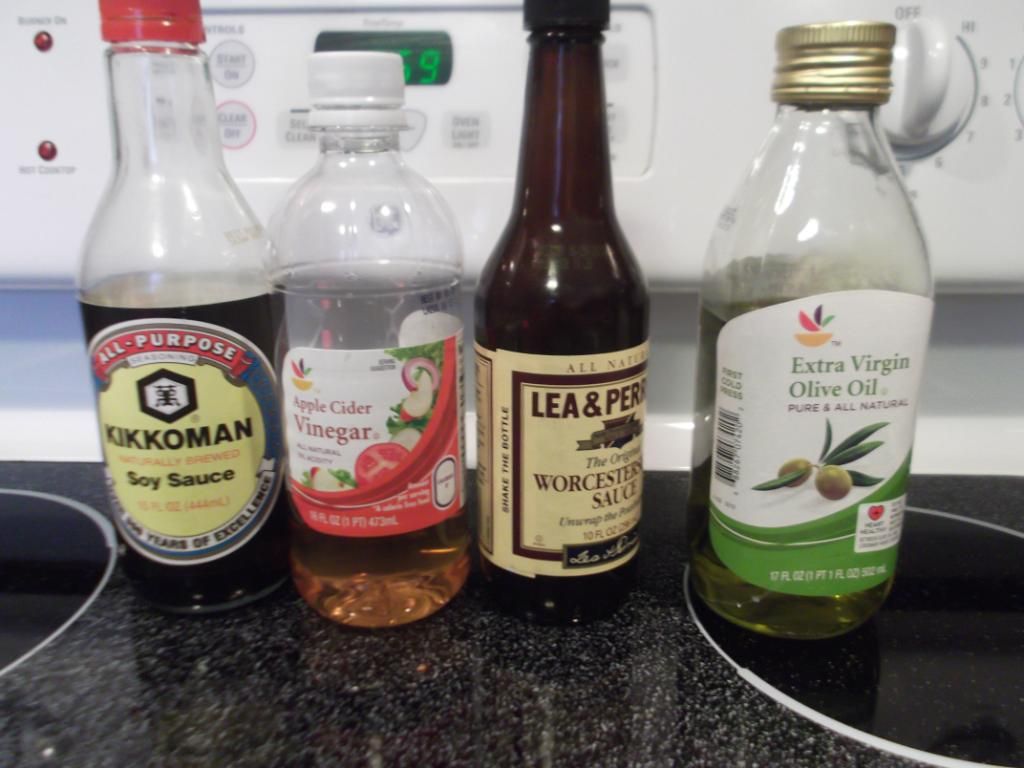 Soy sauce and cider vinegar are an unexpected pair, but actually
complement each other in this dish.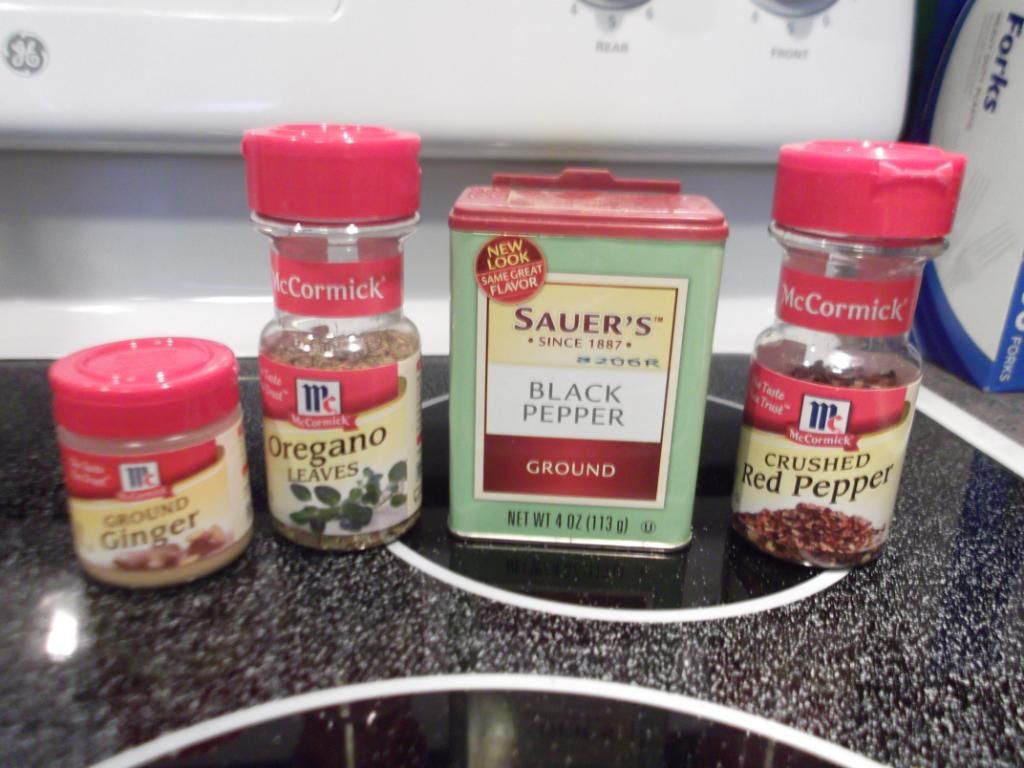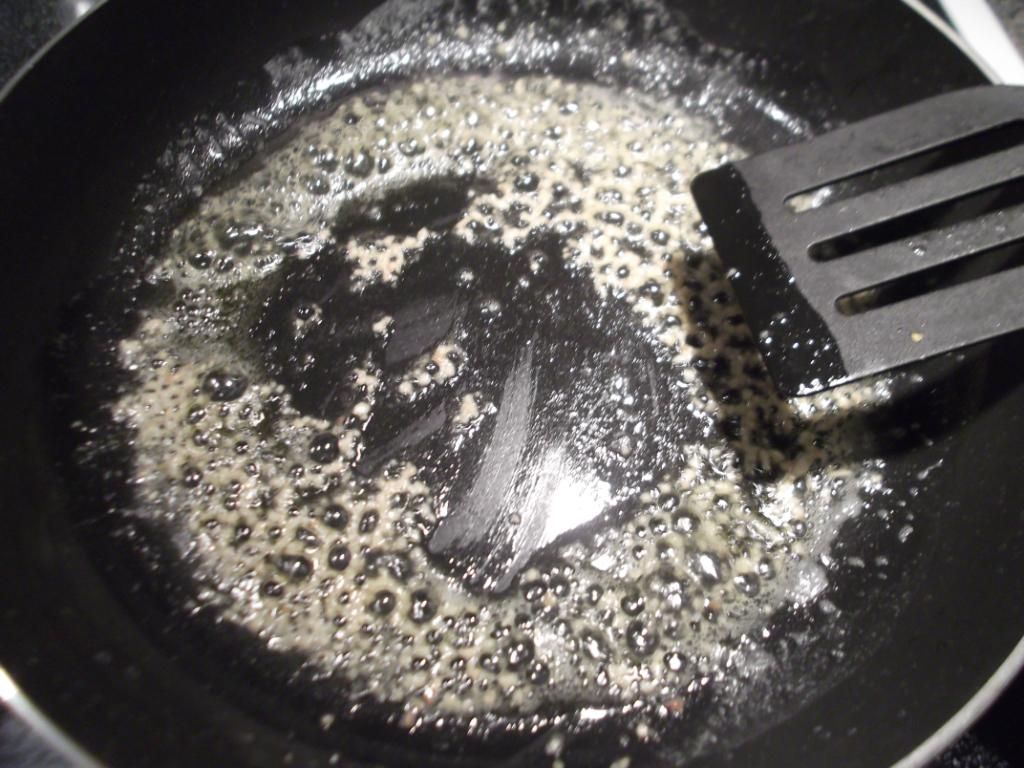 Make sure that your skillet is nice and hot before you add the steaks.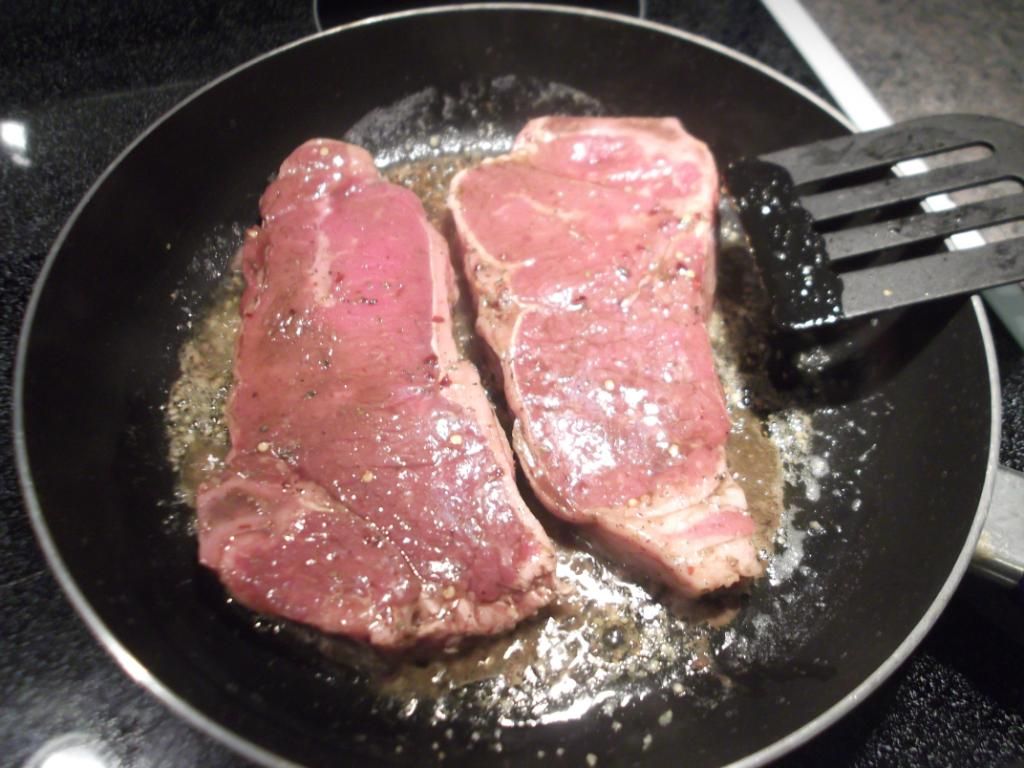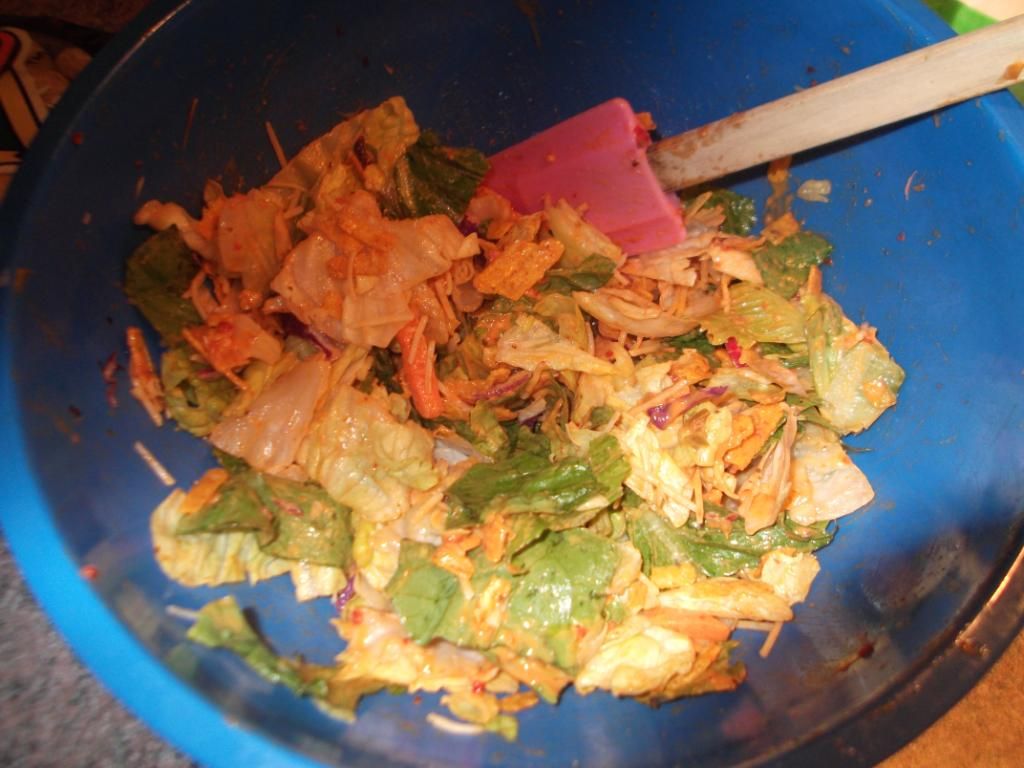 For a really easy dinner, serve with Dole Southwest Salad kit.