Breakfast
4 strips of bacon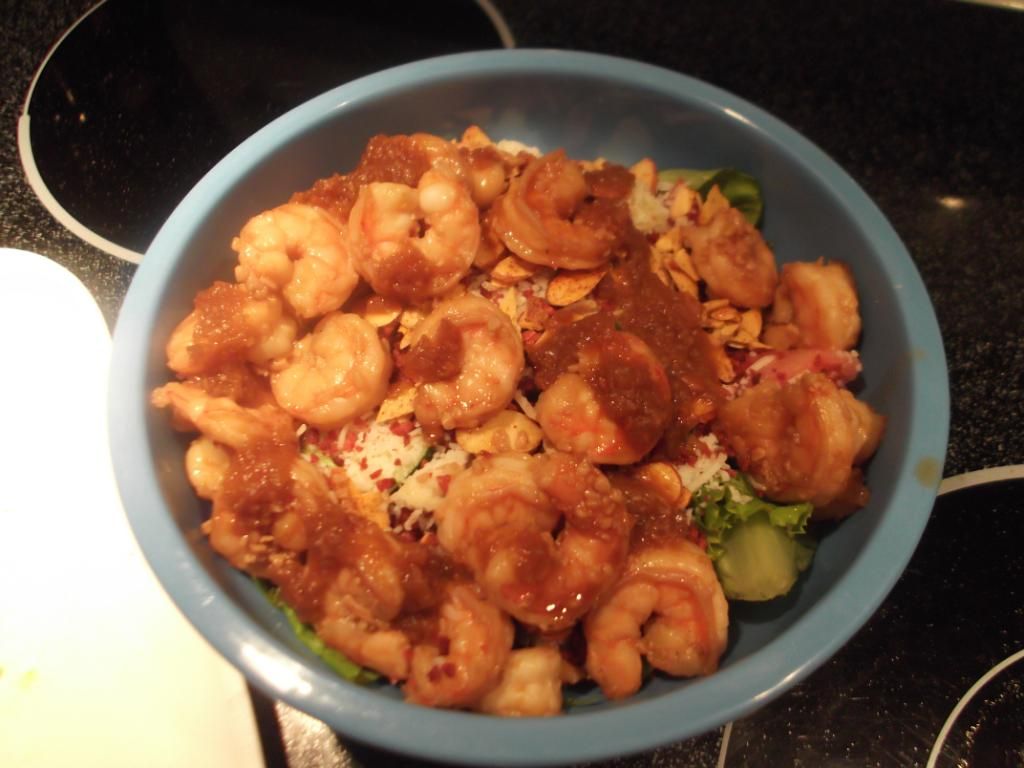 2 eggs scrambled with cheese
1 cup coffee with 2 Tbsp heavy cream
Late Lunch/Early Dinner
salad with spring greens mix, cucumber, tomato, bacon bits, sliced almonds, handful of shredded jack cheese, Asian shrimp, ginger dressing
Snack
(out at
Franklin's Brewery
in Hyattsville)
1 draft beer- I tried to pick a light one but I'm sure it still had 10 or so carbs. Not so bad because I've had a pretty good day so far, and I went to the gym.
1 lamb sausage burger topped with tzatziki sauce, threw away bun (split with awesome boyfriend)
drank a bunch of water, but not as much as usual today
Gym today about 2 hours.
Supplements
fish oil
raspberry ketones
B complex
L-Glutamine
fiber