Salads are a great addition to any low carb meal or a great low carb meal in themselves. You have to be careful to make sure that you're not loading up on too many high carb toppings like croutons, fruit, or sweet dressings. I've collected some ingredients here that make for a salad that is both sweet and savory, and really crunchy. I think you'll find this salad just as good as one that you would find on the menu of any restaurant.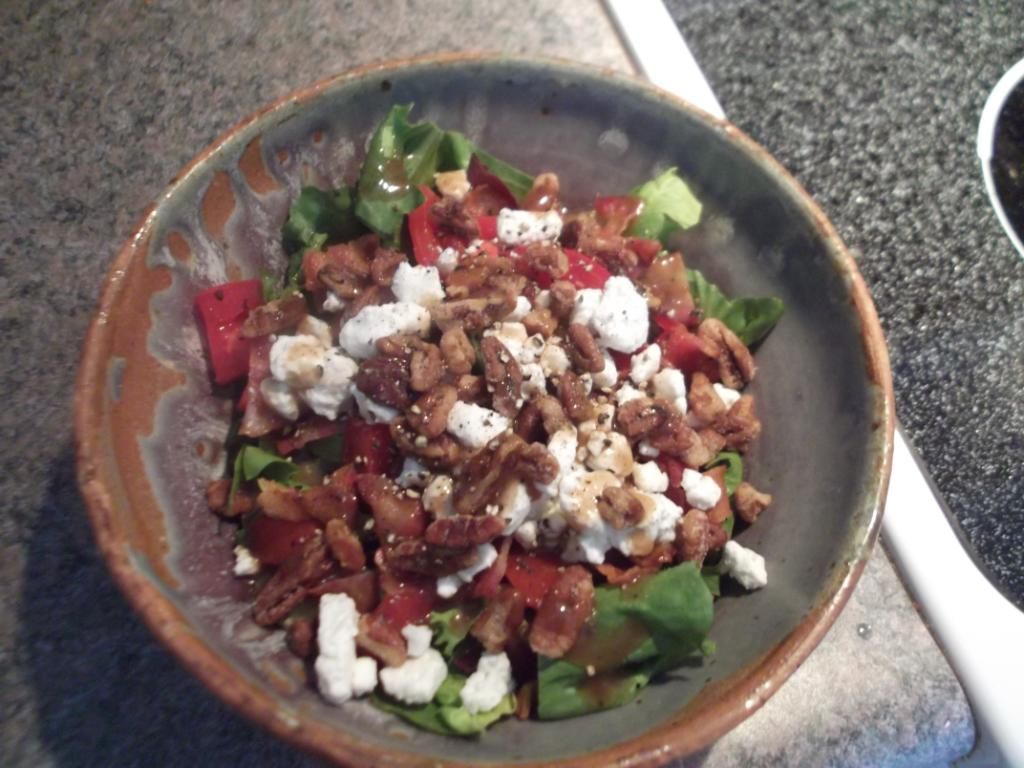 Ingredients
1/3 of 1 bag of mixed lettuce
2 strips of bacon
1/3 of 1 tomato
1/3 of 1 cucumber
1/4 C goat cheese crumbles
2 Tbsp chopped pecans
2 Tbsp balsamic vinaigrette dressing
cracked black pepper to taste
Directions
Heat a small skillet over medium.
Cut bacon strips in half with a knife or kitchen shears.
Once skillet is hot, add bacon and cook until very crispy.
Remove bacon from skillet, discard grease, and set bacon aside to drain.
Add lettuce to a large bowl.
Cut cucumber and tomato into bite sized pieces and add to bowl on top of lettuce.
Once bacon has cooled, crumble or cut with a knife or kitchen shears into small pieces. Sprinkle onto salad on top of cucumber and tomato.
Sprinkle goat cheese on top of salad.
Sprinkle chopped pecans on top of salad.
Top with vinaigrette dressing and cracked black pepper. Enjoy!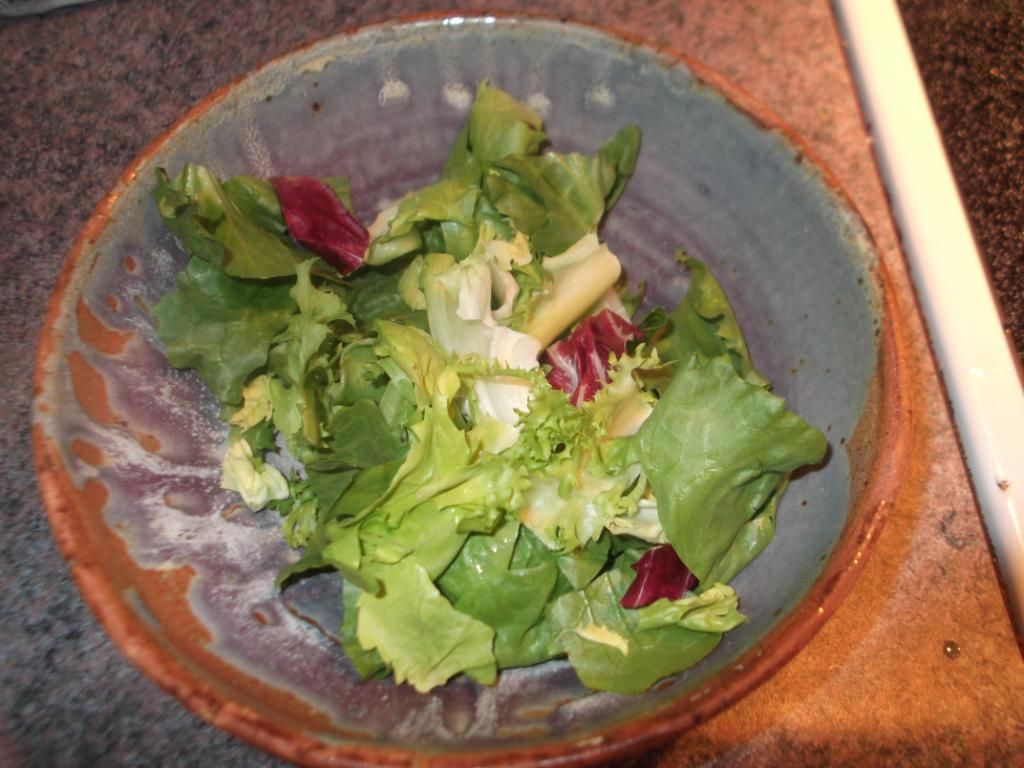 I love a good chunky lettuce mix. I always look for one at the grocery
store that has both hearty and delicate greens.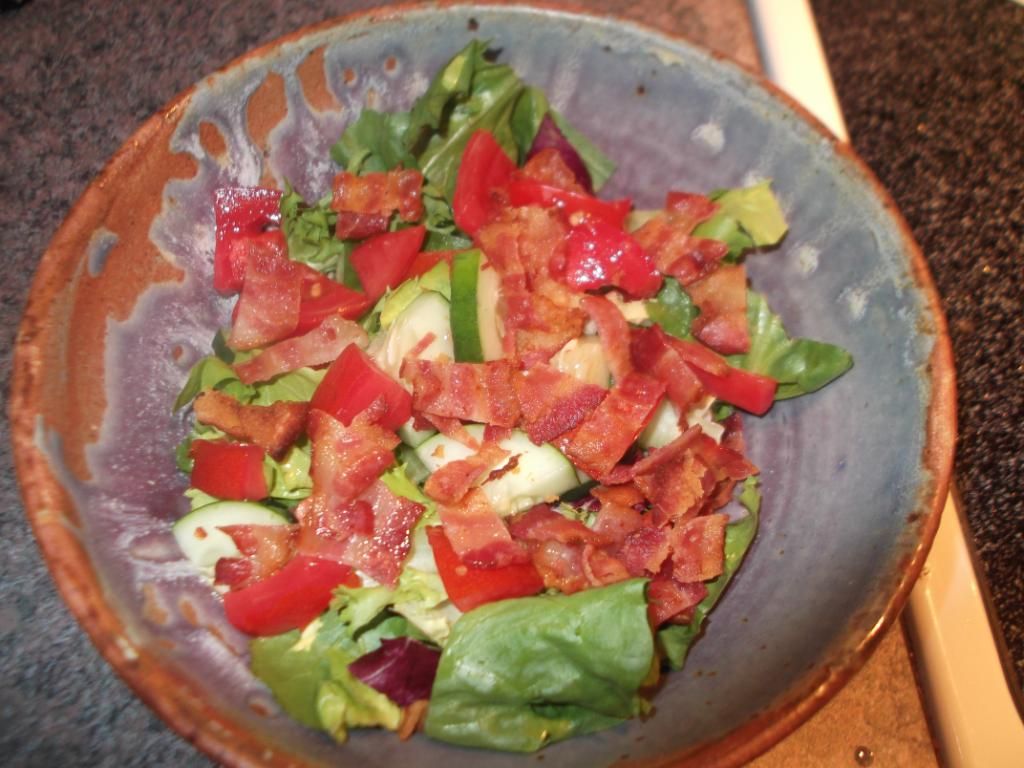 Go easy on the tomato- they have more sugar than some other veggies.
Feel free to add more bacon if this isn't enough.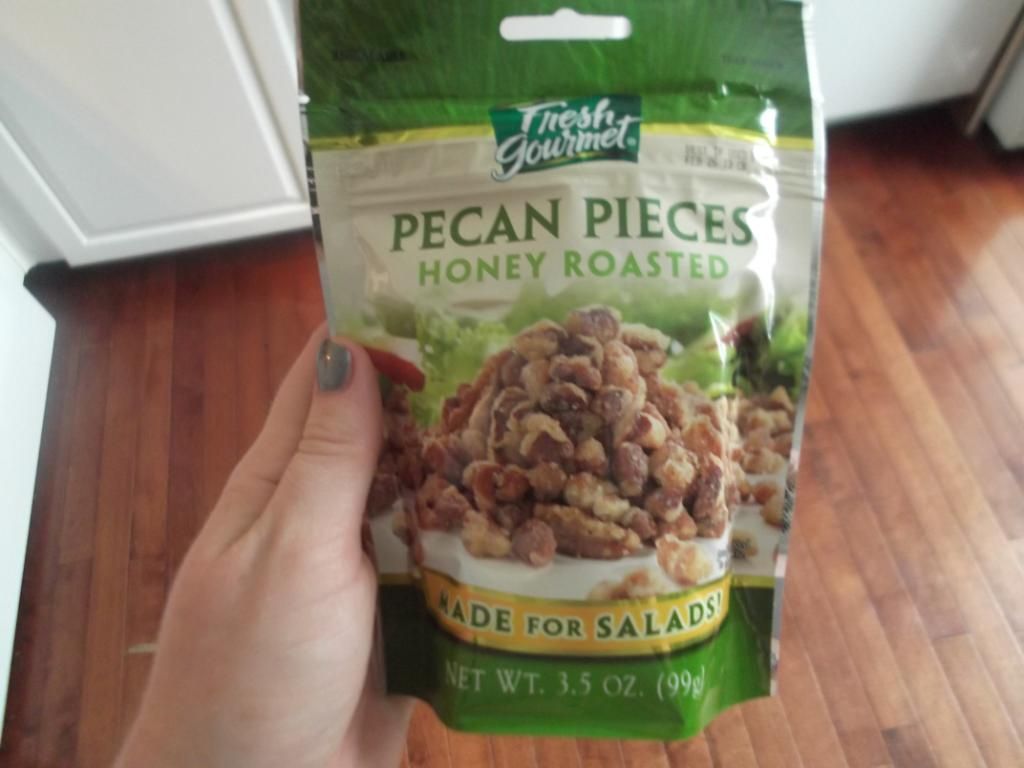 Per usual, I was checking out nutritional info on miscellaneous things in
the grocery store. I was thrilled to find these sweet and salty pecan
pieces. They have just 1 carb per 2 Tbsp serving and will give you that
sweet crunch that you may be missing.