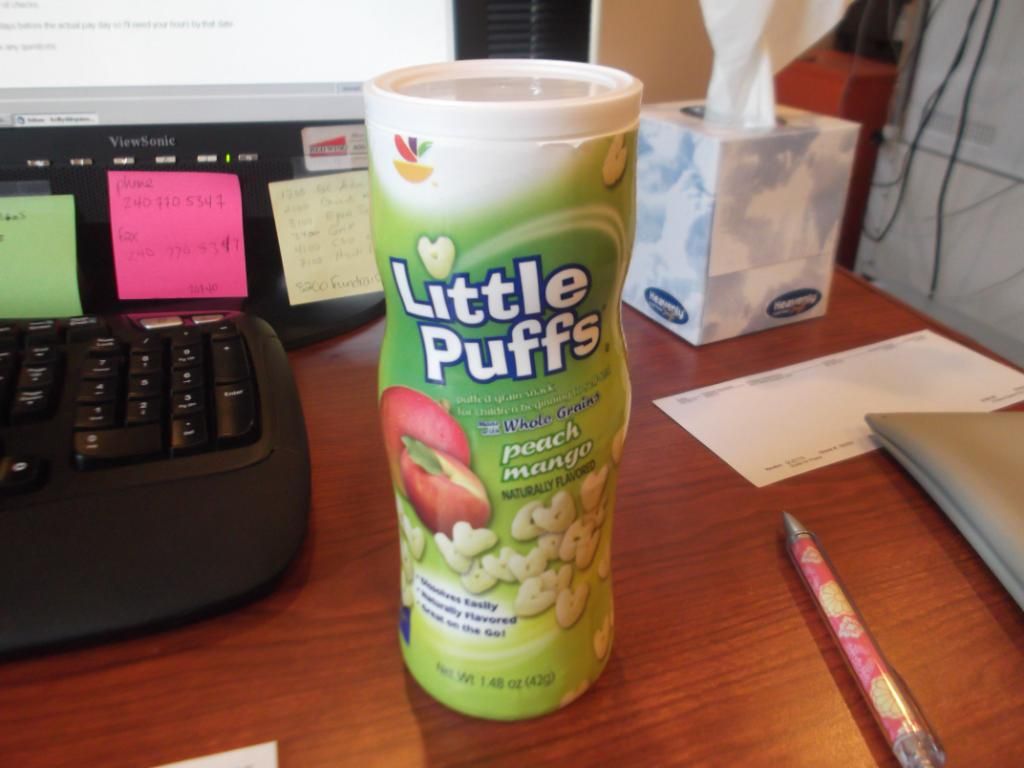 Little Puffs, how I love thee. Let me count the ways...
You are crunchy and good to munch on while I am doing boring accounting stuff at work.
You are sweet and taste like peaches for when I need a little something after lunch.
You come in a resealable plastic container so I can store you in my desk drawer.
I get to eat 90 of you for just 5 little carbs.
You cost less than $2.00 per can, which is amazing.
If you can't find Little Puffs, you can also try Gerber Graduates Fruit Puffs and Gerber Graduates Vegetable Puffs. They'll be with the baby food in your local grocery store.