Breakfast
1 microwave sausage and cheese omelet from Jimmy Dean
1 cup coffee with 2 Tbsp heavy cream
Lunch
(picked up take out from
Jason's Deli
)
Chicken Club Salad: grilled chicken, grape tomatoes, avocado, cheddar and asiago cheese, bacon, ranch dressing
Snack
1/4 C raspberries
small glass of unsweetened vanilla almond milk
1 round Babybel cheese white cheddar flavor
1/2 C spicy peanuts
Dinner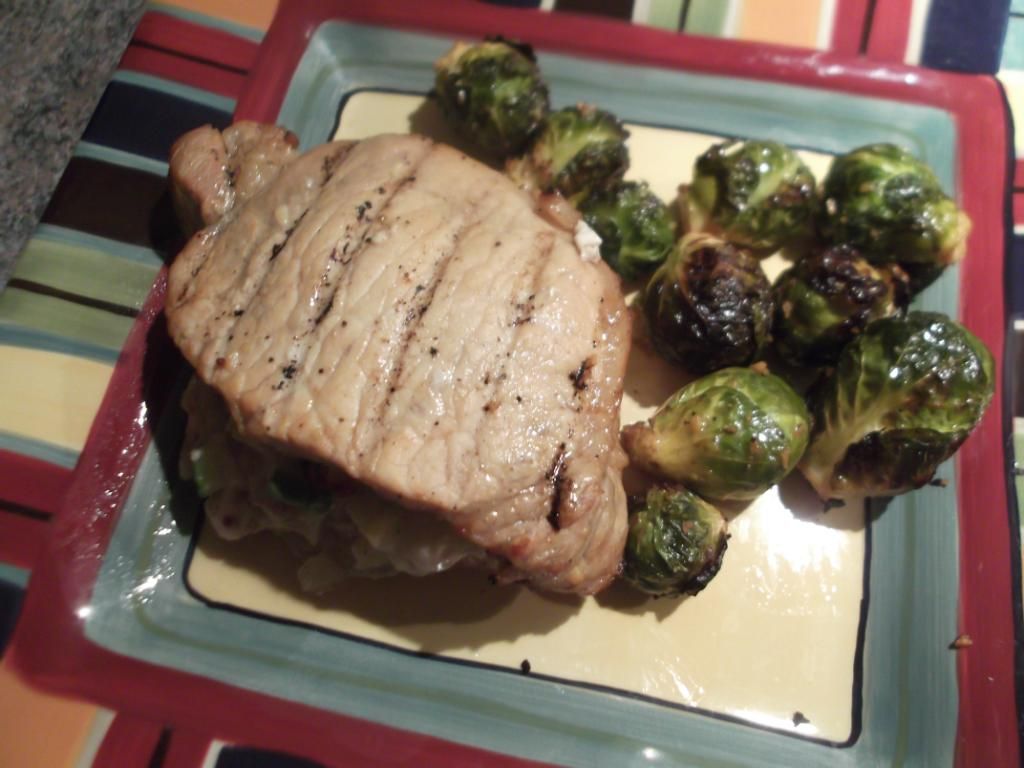 So good. Both of these recipes will be posted ASAP.
1/2 of 1
grilled stuffed pork chop
10 grilled brussels sprouts
Snack
1/2 C low carb ice cream blended with
1/2 C unsweetened vanilla almond milk
1 Tbsp cocoa powder
2 Tbsp heavy whipping cream
2 ice cubes
did really good about drinking water today
Forgot supplements again! I put them in my purse this morning and still forgot to take them. Try again tomorrow- maybe I can get it together by then.