You are not going to believe this. I can barely believe it and it actually happened to me. I was wandering down the sauce aisle, looking at each and every food label like a crazy person when I happened to pick up this jar of red sauce.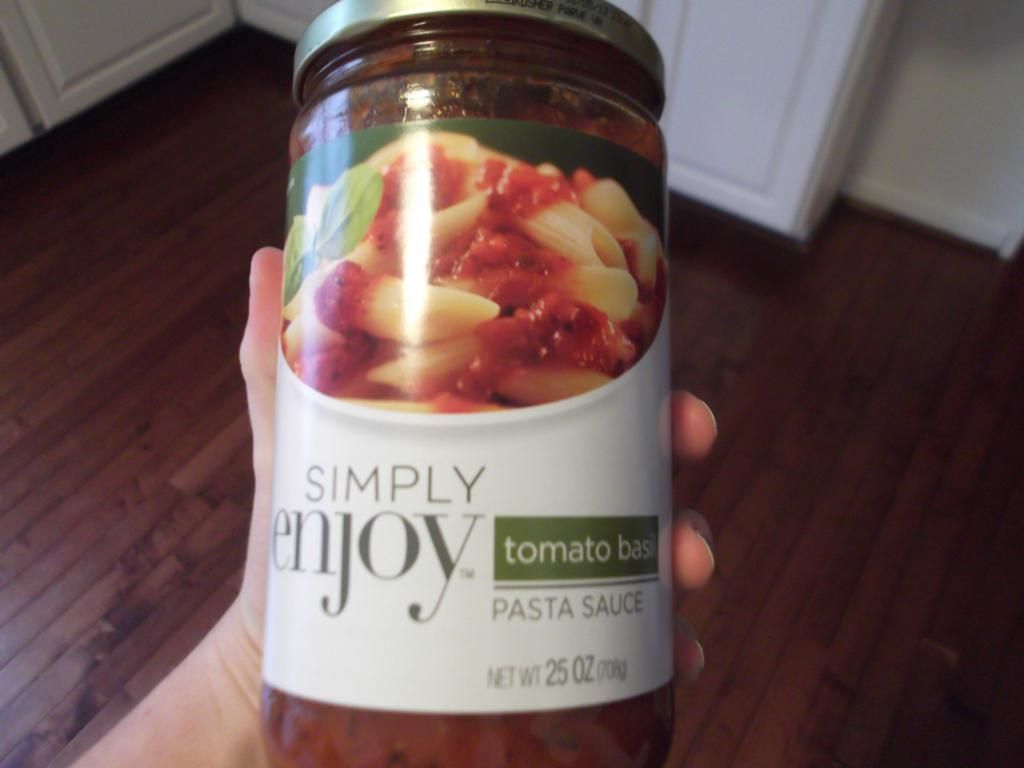 I think I've mentioned before that marinara sauce is one of the things that I miss about eating low carb. It almost always has added sugar, and tomatoes are pretty carb heavy to begin with. It's just too hard to make it work. I always end up using it as a garnish, or mixing it half and half with alfredo, which is much lower in carbs. Imagine my delight when I picked up this jar of sauce and read the nutrition facts. Now, I'm no math wizard, but I know that 4 carbs minus 2 fibers leaves us with just 2 little carbs in a whole half of a cup. The lowest carb one I was able to find previously had 4 carbs in 1/4 of a cup, which is still less than most other jars you will pick up off of the shelf. This one blows them all away!
With this secret weapon, I can actually have some tofu shirataki noodles with a whole cup of sauce for a reasonable carb count. Add some homemade meatballs and a side salad and you've got a great, carb controlled meal right there. I used this sauce to make a great baked spaghetti (recipe coming soon!) a couple of nights ago, and it was tasty. I ended up adding a few extra veggies and spices to give it a little more punch, but all in all I was not disappointed.
There is one downside to this miracle product, and it's going to be a big one for some of you folks. Simple Enjoy is the Giant grocery store product brand. A wide array of these products are available in Giant Food stores. At present time, Giant is only located in DC, Maryland, and Virginia. Simply Enjoy is also available at Stop & Shop, which is located in a few more states, mostly in the Northeast. I have searched and searched online and cannot find this product for sale to be shipped.
If you don't have a Giant or a Stop & Shop near you, don't lose hope. It's entirely possible that there is a low carb sauce option on your grocery store shelves (or that I can be bribed to bring a case to North Carolina next time I am home). I can frequently be found perusing the aisles picking up things, looking at labels, and putting them back down. I even check labels on unlikely things like crackers or dairy from time to time. Occasionally you will come across a real find, like this sauce. If you do find a low carb pasta sauce in your area please let me know so that I can pass the word along to the masses.
Easy to use low carb products are essential to success. As much as I would like to cook every meal from scratch, that's just not possible for me, and I bet that it's not possible for lots of average households out there. That's why I'm always keeping my eyes open for products like this one that allow us to take a few shortcuts.