This is a salad that awesome boyfriend and I eat from time to time and make with whatever we have handy. I normally always keep the almond slices and the bacon bits in the house, but the veggies will vary depending on the season. I love a chunky salad with lots of ingredients and this hits the spot.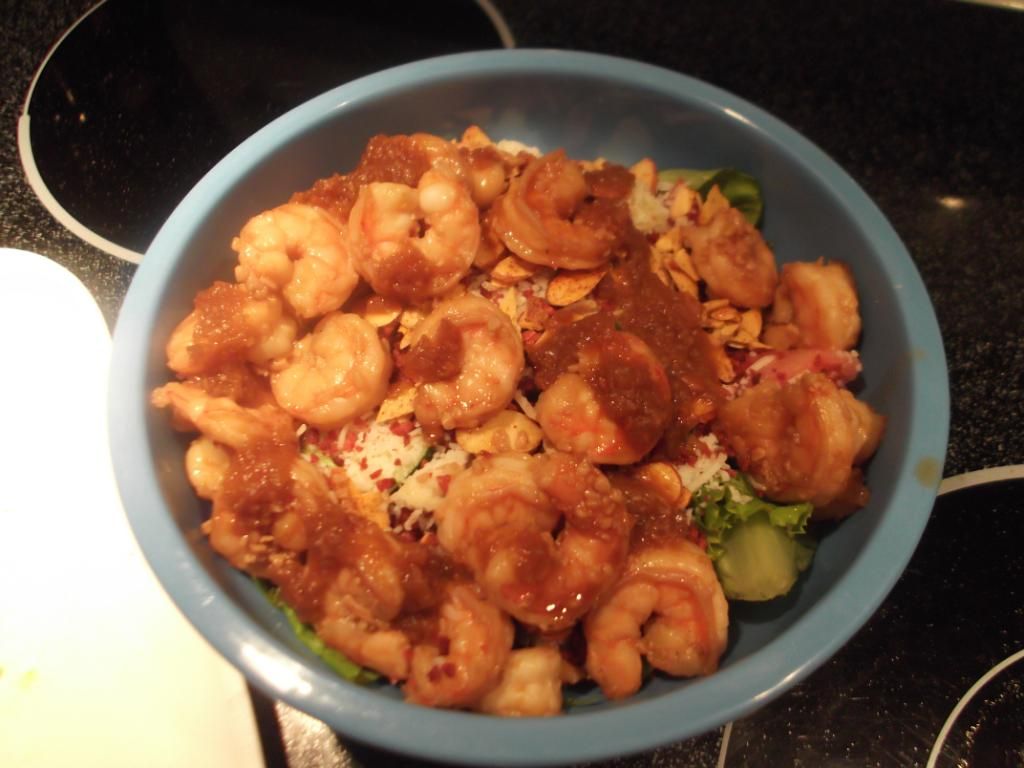 Ingredients
1 cup mixed salad greens
1/2 pound raw deveined shrimp
1/4 of 1 cucumber
1/4 of 1 tomato
1/4 of 1 onion
2 Tbsp almond slices
1 Tbsp bacon bits
1/4 C shredded jack cheese
2 Tbsp olive oil
1 Tbsp minced garlic
1 tsp sesame oil
1 tsp ground ginger
1 Tbsp rice vinegar
1 Tbsp soy sauce
2 Tbsp ginger salad dressing
Directions
Heat olive oil in a large skillet over medium.
Once oil is hot, add garlic, sesame oil, and ground ginger and cook until fragrant- about 1 minute.
Add shrimp to hot oil and stir with a spatula.
Once shrimp have begun to turn pink, add rice vinegar and soy sauce to skillet and stir again with spatula.
While shrimp are cooking, add salad greens to a large bowl.
Chop cucumber, tomato, and onion into bite size pieces and add to bowl on top of salad greens.
Top chopped vegetables with almond slices, bacon bits, and jack cheese.
Once shrimp are finished cooking, drain in a colander and add to top of salad.
Top shrimp with ginger dressing and serve immediately. Enjoy!
Resist the urge to add more sesame oil. It has a really strong flavor and
will completely overpower everything is you use too much.
These shrimp were on sale in my local grocery store for something like
$5.99 a pound, so I bought a bunch and froze half of them.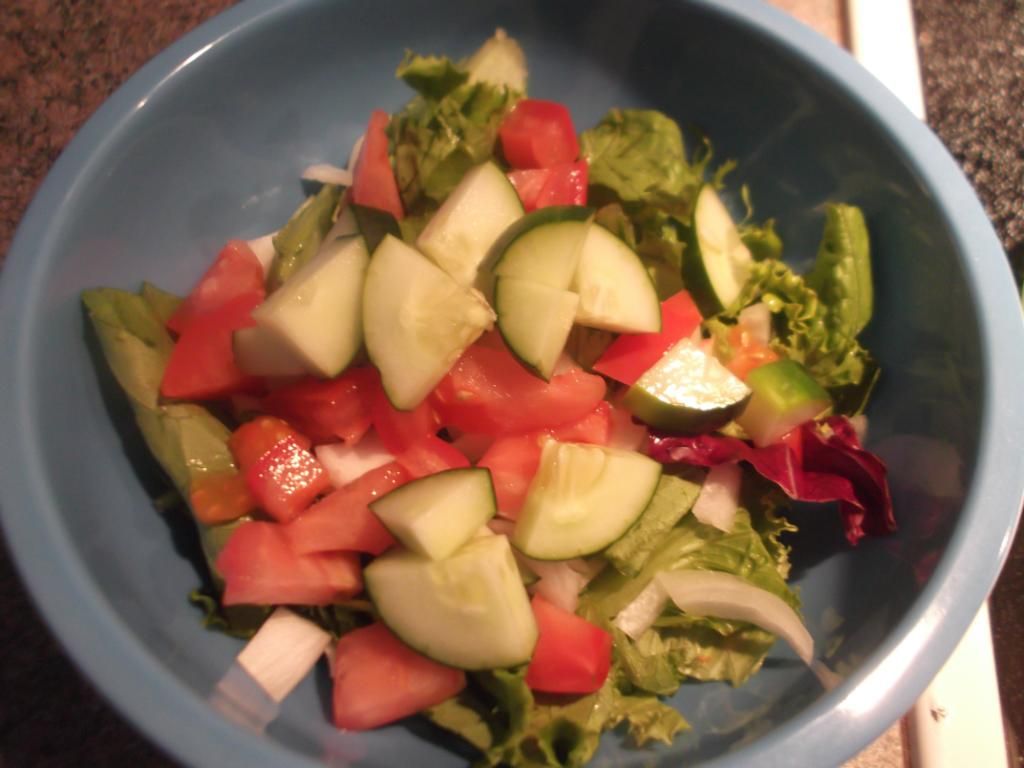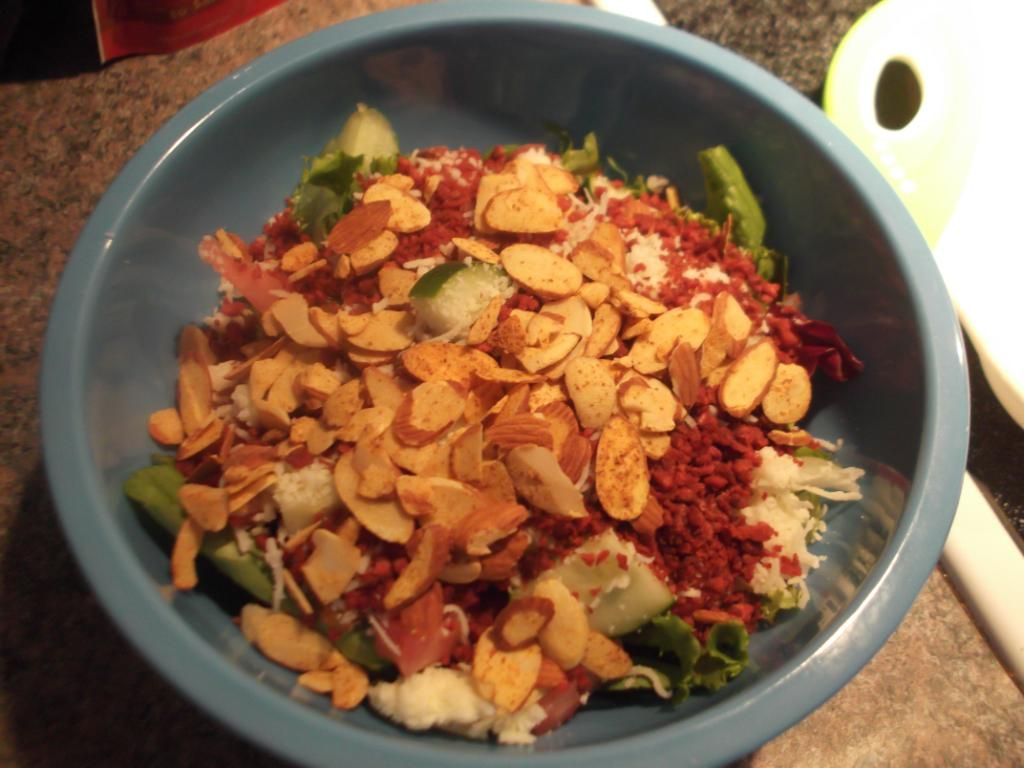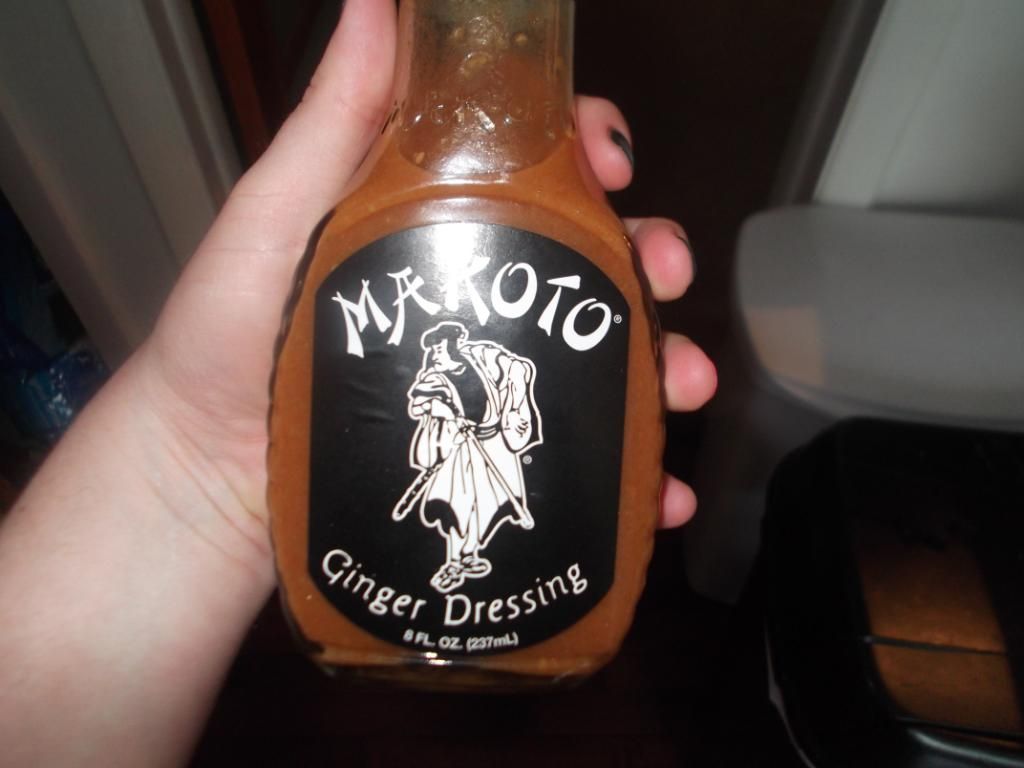 This is one of my all time favorite salad dressings. It is super low in
carbs. It has to be refrigerated, so they don't sell it in the aisle with the
other salad dressings. I can usually find it with the produce near the
lettuce and other cold veggies.