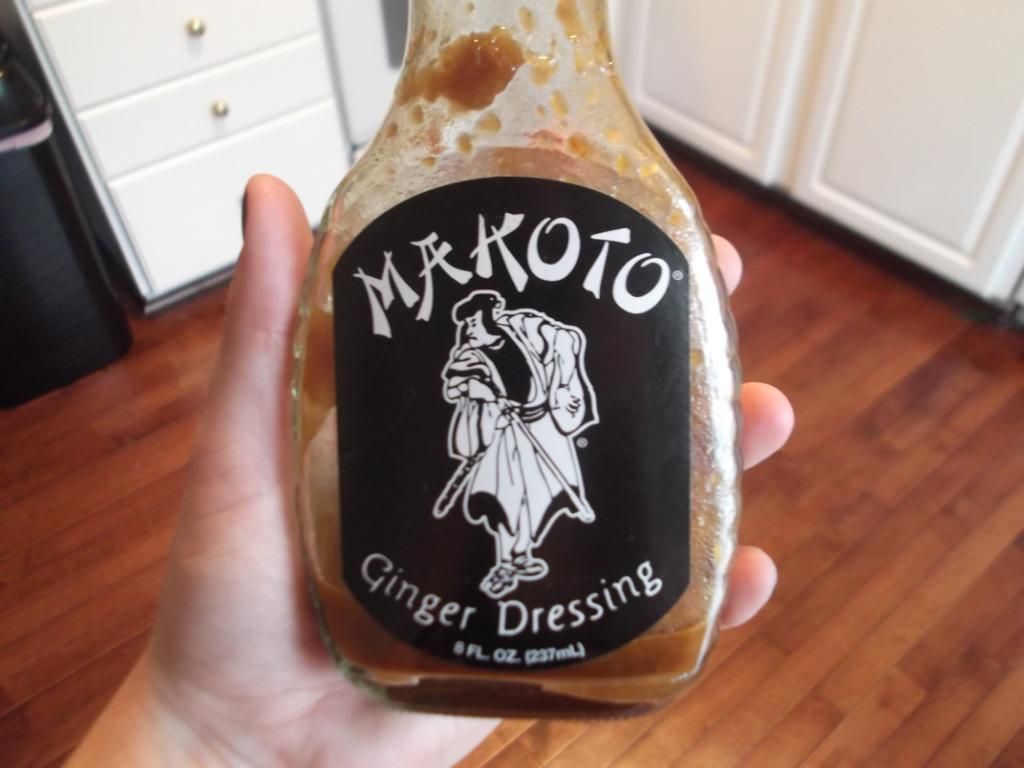 When I am low carbing I do miss sweet salad dressings. I used to love to douse my lettuce in French, Catalina, and fruit based vinaigrettes. Unfortunately, all of these salad dressings generally have a lot of sugar and are therefore off limits. Makoto Ginger Dressing to the rescue! This dressing is slightly sweet and tangy, and has that delicious ginger flavor that you get in hibachi restaurants. The consistency is a little chunky so the dressing coats lettuce and other veggies really well.
I've also tried it as a marinade or a finishing sauce for chicken with good results. If you use it as a marinade, I would suggest that you wrap the chicken in foil and bake in the oven. Reviews were mixed when I tried to pan fry chicken that had been soaking in this stuff. It's great as a veggie dip and frequently shows up along side the
blue cheese dressing
on my veggie platters. I haven't tried it on fish, but I think that it would be really good and will add an update once I have results.
The downside to this dressing is that it is a little bit more expensive than some other dressings. It's around $4 in my grocery store and you only get 8 ounces in the bottle. Even so, I keep it on hand because it is so versatile and delicious. This dressing has just 2 carbs for a 2 Tbsp serving. The flavor is strong, so 2 Tbsp goes a long way. This product definitely makes my essentials list.